A Casting Director Said That "Asians Aren't Expressive Enough", So Twitter Got Him Back In The Best Way Possible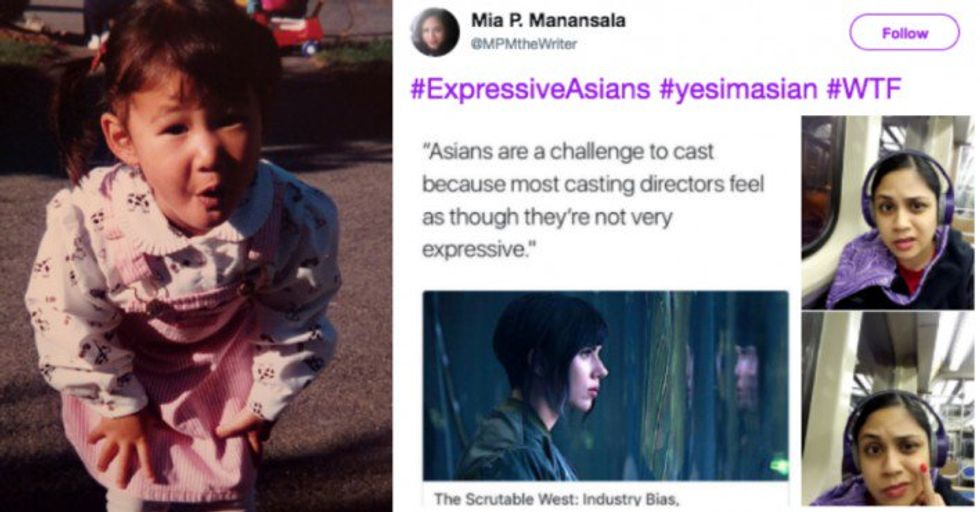 The trend of whitewashing roles for people of color, especially Asian roles, is very common in Hollywood. 
Roles Dr. Robert Stonehill in Extraordinary Measures or even the more recent film, ALOHA, where Emma Stone plays the hapa Allison Ng, are examples of the ways that Hollywood uses white actors to fill the already slim number of roles dedicated to POC. 
Recently, Paste Magazine published an article on this very trend. 
In the article, Paste quotes an interview from the book Reel Inequality: Hollywood Actors and Racism, in which author Nancy Wang Yuen shares a preposterous reason why many Asian actors are not cast to play Asian characters. 
A casting director told her,I work with a lot of different people, and Asians are a challenge to cast because most casting directors feel as though theyre not very expressive,
As you can imagine, a lot of readers were like "whaaaaat?" 
In response to this, people took to Twitter to embark on the ultimate comeback, and author Maurene Goo had the perfect idea. 
She started the trending hashtag #ExpressiveAsians
Tony Leung can express more complex emotions with just his eyes than many Western actors can with their whole bodies. #ExpressiveAsians pic.twitter.com/DWoOZWQlHV

— Decervelage (@Decervelage) September 10, 2017
Easily one of the greatest actors to have ever lived was Toshiro Mifune, expressive doesn't begin to describe him. #expressiveasians pic.twitter.com/clev7K6AH5

— Casey Explosion (@CaseyExplosion) September 9, 2017
really hollywood? #ExpressiveAsians pic.twitter.com/zpi7iayzJY

— malak (@shumsende) September 9, 2017
"Asians are not very expressive." #ExpressiveAsians pic.twitter.com/whjvutpAzQ

— Snowpierced (@k_hanfelt) September 9, 2017
#ExpressiveAsians pic.twitter.com/OIFmEDY2oy

— AC Dumlao (@mxacdumlao) September 9, 2017
#ExpressiveAsians #yesimasian #WTF pic.twitter.com/Yjaplx99fN

— Mia P. Manansala (@MPMtheWriter) September 9, 2017
you: asians aren't expressive
me, an intellectual: pic.twitter.com/vgCKaRdmPA

— wild wild S. ??? (@sqiouyilu) September 8, 2017
I feel we're pretty damn expressive, but WHAT DO I KNOW. #ExpressiveAsians pic.twitter.com/aqwfdTsc9T

— alice (@kangaru) September 9, 2017
Been expressing myself since I was in diapers #expressiveasians pic.twitter.com/HB07Anqv75

— Kat Cho (@KatCho) September 9, 2017
#ExpressiveAsians Apparently casting directors think Asians aren't expressive. They've clearly never met one before

— Eugene (@cheekyseraph) September 9, 2017
You can check out more expressive Asians here. Enjoy!
Thanks for reading :)
Reddit user Tier1CSGO asked: 'What is the dumbest way you've ever made money?'
🎵 Money makes the world go around...🎶
Ah, money.
For most of the world it's a necessity, but how we acquire it can lead to some interesting situations.
Sure, we can go to work for 40+ hours a week, but that's not the only way to increase our cash flow. We can contract out our services, work a gig job or just stumble upon an earning opportunity.
Reddit user Tier1CSGO asked:
"What is the dumbest way you've ever made money?"
Clean Living
"Sold my urine on job site to guys who knew they were going to be tested."
~ blackp3dro
Polly Want a Story?
"Reading books to my neighbour's parrot."
"He was depressed and needed company, apparently."
"I was 10, I enjoyed that work very much."
"I read a lot on my own, but I was terrible at reading out loud, and I had a stutter."
"The parrot was lonely and plucking his feathers and I was told that the only way I could save him was to read to him every day."
"I suspect anything to keep him company would have worked, but I took my reading job very seriously. It helped us both."
~ alentukh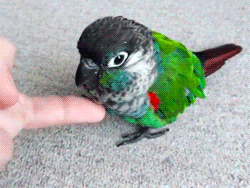 Giphy
Ten Pence
"Forgot to submit my self-assessment tax return for a year I owed £0 tax."
"Got fined £100."
"Appealed it, was successful, got paid £100.10 back."
~ sammy_zammy
Fantasy Fabio
"I got a job as a 'fantasy model with long flowing hair' where I modelled for covers of B grade American fantasy novels. Paid OKish, not well."
"I also signed away my rights like an idiot so I occasionally turn up riding a horse, or casting a spell. Also once turned up on a book cover with 'a lady' and my girlfriend went 'Who the f'k is that‽‽'."
"Photoshop my dear. Photoshop."
"I tried to read one of the books and it started 'He was not traditionally handsome'. Ouch."
~ HerrFerret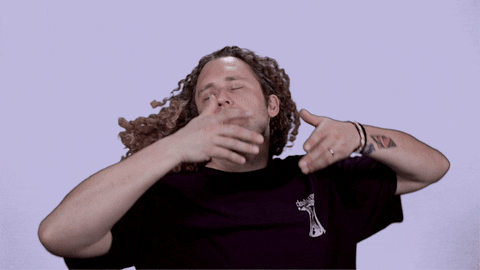 Giphy
Free Profit
"About 10 years ago I downloaded one of those Clash of Clans style app games. This was before the 'pay to win' model had arisen so I played the game for about a year and was actually pretty good at it and managed to get into one of the top clans."
"After a year or so though the pay to win model began to rear its ugly head and ruin the game. I saw the writing on the wall and decided it was time to hang it up."
"Now I had never spent a dime on this game but I knew that a lot of the big spenders would sell their accounts when they quit in an attempt to recoup some of their losses. I knew my account wasn't at that level but I figured it was worth a try."
"I figured if I could get even $10 I would be happy. I was in no rush to sell it though so I figured I would start very unrealistically high and then slowly go down on my list price."
"I ended up listing it on a third party site starting at $500. Within 12 hours I had a guy 'counter offer' at $350."
"I was blown away. I wasn't about to negotiate with that and jumped all over it."
"To this day I still can't believe that I had fun playing a free game for a year and then sold my account for $350."
~ SCHokie2011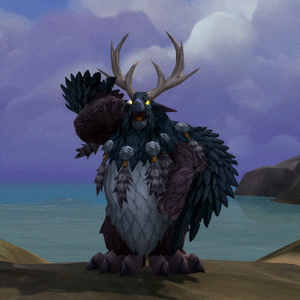 Giphy
Doesn't Add Up
"Tutoring a kid in math who was far smarter in math than his mother thought. He didn't do the homework because he wanted to play video games."
"He aced all the test and quizzes but homework was 50% of the grade so he was getting a C in math. Mother basically paid me $20 an hour to make sure he did his homework, which he finished in about 5 min."
"We then played video games for the next 55 minutes and whenever the mother would check on us I would say something 'mathematical' then he would say something 'mathematical' and I would say 'exactly, now you've got it'."
"I felt bad taking the money from the mom, but as a poor college kid, $20 is $20."
~ RTAW0lf3
Ah, Craigslist...
"Answered an ad on Craigslist. A dude shaved my head, and filmed it. Paid me $600."
~ Shaladox
"Craigslist had some bizarre ads back in the day. I answered an ad to do some weird stuff too."
"A guy wanted me to pee in a diaper and give it to him."
"So we'd meet up. I'd get in his car. Put on a diaper, pee in it, take it off, give it to him, and he'd pay me $100."
~ princesspeepe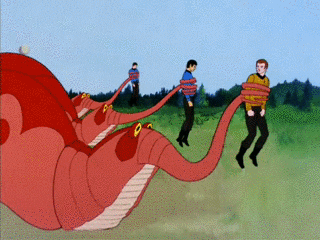 Giphy
Pound for Pound
"In the 90's I had some money spare and the British Government was attempting to stop the £ falling below a certain level against the US$."
"On the radio in the mornings, day after day, serious expert were saying it couldn't hold out against the markets."
"I converted all my cash into US$. Two weeks later I converted it all back into £'s and made £10,000. I literally did nothing except change some currency."
~ the_real_grinningdog
Miscommunication = $$$
"I was a contractor for a while doing IT. I think I was making around $50k at the time. Hourly pay, but worked out to about $50k annually."
"They wanted to renew my contract and I told my contract company I should get 10 more. I thought I was worth another $10k annually."
"They went and talked to the company and came back and said they got me 9. As in $9 more an hour and if that was OK."
"Yep, that's about $19k more annually. It was also around Y2K time so overtime was always there too."
~ ShamusNC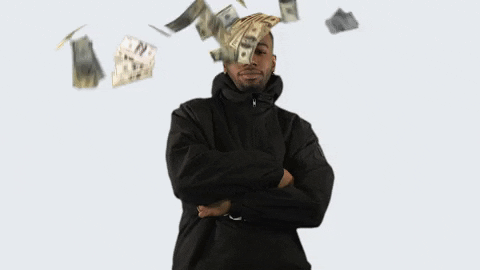 Giphy
Silver Lining
"I once crashed my truck on the freeway (due to a faulty road, I got a big payout, don't worry guys) and when I was all shaken and like holy crap and pulling over into the grass on the side of the road, I stepped out of the truck on shaky legs, and there was just... a 20 dollar bill."
"Crisp and new. Just sitting there."
"I thought I must have imagined it, but I took it as a good sign, and then insurance inexcusably overpaid what my truck was worth and I got a much better truck for free and 20 bucks."
"Dumb. Effective, but dumb."
~ aaronjer
Whistle While You Work
"I worked at a recording studio and one of the engineers was working on a radio commercial. The spot called for a bit of dialogue between a voiceover talent and a bird whistling."
"The client figured we could just use sfx for the bird responses, but nothing was working. The engineer left the session for a bit to get some air and he told me what was going on."
"Not to brag, but I'm a pretty good whistler. I started mimicking what the bird 'should' sound like, and his eyes went wide. He dragged me into the session to present what I did."
"I ended up being hired on the spot. I whistled for one commercial, which happened to be a union gig. So, I signed a contract that basically let me join for the day."
"I got about 800 bucks for the day, but also received residual checks for a couple more years after that. Whistling earned me about $3k in the end."
~ GtrSolo2TheFace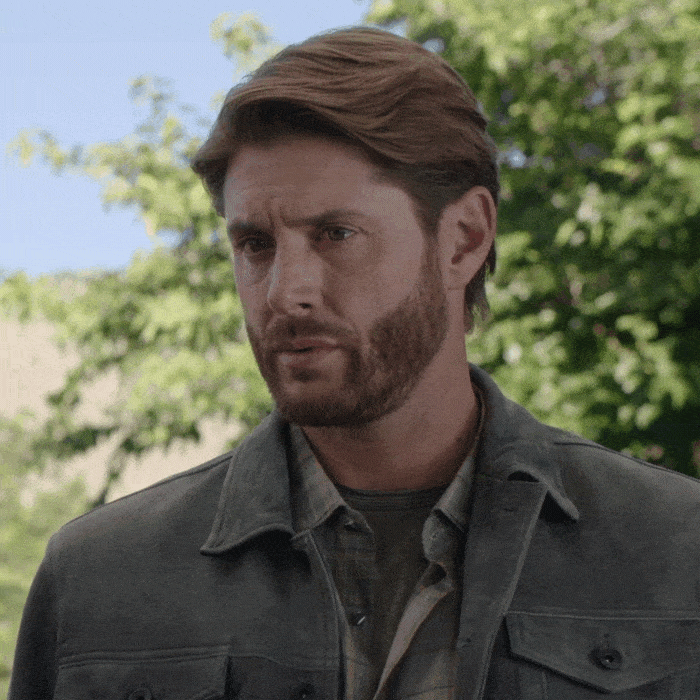 Giphy
HR Oops!
"My offer letter was wrong. I asked for a one time sign on bonus since I was leaving my match at my previous job. HR agreed but then instead of doing it as a bonus they added it to my salary."
"I didn't say anything."
"2 years later during an audit they caught it. The ceo finds out and says 'well even with his raise last year he still is worth it'."
"Never had to pay it back since it was an hr screw up and I'm good at my job."
~ diatho
Cleaning Up
"Shoveling snow. Yeah, I know how it sounds, but I was at my grandma's house and she had this shovel that was curved so if you held it right, the snow would curl up and move just like a snowplow."
"I was like 6 or 7 years old. I thought was so cool so I just went around her block clearing the sidewalks having a blast cause it's just like the big snowplows."
"Before I know it, people are coming out of the houses and giving me money."
~ steppedinhairball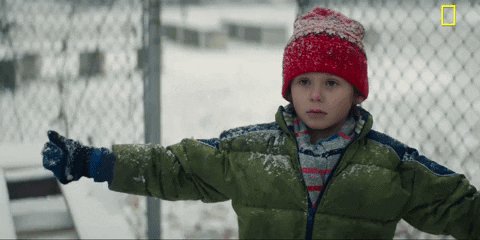 Giphy
Candy!
"Some dude hit my friend with his car while we were crossing the sidewalk in front of a 7-11."
"We were 12ish at the time and my friend wasn't hurt except for a bruise that came later."
"He gave us each $20 to not say anything about it."
"We bought SO much candy."
~ hotaffiliatequeen
The United States is described as being in a gig economy.
People are temps, contractors or subcontractors instead of employees.
Some efforts to make a living wage are better ideas than others.
But "dumb" might be a bit harsh if it pays the bills.
What's the most unusual way you've made money?
As much as we would love to be able to date one person, for that to be the right person for us, and for the two of us to get on with our life together, we all know it's going to take at least a few tries to find the perfect match.
But some of these matches make us want to throw in the towel.
You've got to listen to your gut (and your eyes) when you sense a red flag.
Redditor tjeast asked:
"What did you find out after a first date that was a deal-breaker?"
Just... A Couple... Of Red Flags
"I found out that he had restraining orders against him from not one, but two exes. He also asked if he could move in with me on the first date."
- lalalabeeee
An Ex Collector
"On the surface, he was a lawyer with an Ivy League degree. Then just one layer deep, he had six kids with five different women."
"One of his exes hated him so much that she took their kids to Germany to get away from him."
"And the kicker (yes, more than the Germany ex)? His youngest was six months old and he was sleeping on his latest ex's couch."
- Banjo-Becky
Questionable Connections
"I met up for drinks with a woman, and she started telling me about how she thought I'd get along with her brother. After a couple of drinks, we ended up at the bar where her brother worked. He's a h**l of a guy."
"We kept playing hair metal on the jukebox and drinking beers. She went from saying I would get along with her brother to I remind her of her brother. The more she drank, the more she said it."
"We ended up making out, and she started repeating the s**t about her brother while trying to get something going with me."
"I made sure she got home safe, but that s**t creeped me out so much that I never spoke to her again."
- weeew87
Secret Babies
"Prior to our first date, he said he didn't have any kids."
"While he was driving me home after our first date, he mentioned that he hated letting his baby mama use his car because she always messed with the radio stations and that it took forever to get his seat adjusted back to how he liked it."
"I was just out of high school and wasn't looking to date anyone with kids. With how disrespectful he was during our date, finding out that he had a kid was an automatic deal breaker for me."
"He then kept calling and texting me and after I blocked his number he kept creating new social media accounts to get a hold of me because he wanted to go for a second date and kept bringing up that he was making good money so I'd be an idiot to say no to him."
- 2baverage
Specific Looks Wanted
"My date kept trying to braid my hair, lol (laughing out loud). At first, it seemed weird, but not like a deal-breaker, but then he KEPT asking."
"The first time he asked, we were walking through the park, and I was telling a story, but he interrupted me, asking, 'Can I please braid your hair?'"
"I laughed, politely said no, and continued talking, but he kept interrupting, asking to braid my hair."
"I asked why, but all he said was, 'I just want to braid it,' and kept reaching for my head. I swatted his hand away a few times, and when that didn't work, I told him I was ready to go home."
"It was so creepy!"
- TheDahliaXO
Her Body, Not His Plans
"He told me that he couldn't wait to have kids with me and that he had picked out our kids' names."
"When I told him that this was our first date and that I wasn't sure about kids and that this was a super creepy thing to say to me, he insisted it was my duty as a woman and that it would make me very happy."
"Yeah, there was no second date."
- NymeriasWrath
Just Practicing for Thanksgiving!
"He was a felon. He had a really unbelievable story about being locked out of his ex's house and he broke in while JUST HAPPENING to be holding a rifle from Turkey hunting. Terrifying."
- _lmmk_
Very Different Interests
"She got off on watching the guys she was with get in fights. She gave some dude the come-f**k-me eyes and then expected me to brawl when he came up to hit on her. F**k no, girl, maybe you can catch a ride home with him."
- discussatron
No Third Wheels
"Her other guy showed up in the middle of our date. She said, 'Can I talk with him for a minute?'"
"I said, 'Sure,' and then walked out the door and never looked back."
- New2ThisThrowaway
Not a Good Morning
"She was married. We met at a bar and left together. We went and had dinner, saw a movie, and she spent the night."
"The next morning she said, 'I wonder if my husband figured out I didn't come home.'"
"Then she asked me for a ride to work, and I got a ticket because she didn't wear her seatbelt."
- PM_ME_THEM_TACOS_GURL
Totally Wrong
​"He asked me to pay for his court fees, that was my turn-off, so I wanted to leave to end the date."
"I said my goodbyes, and then he threatened to tell the whole restaurant I was having an affair and cheated on him if I left."
"I stayed in fear of embarrassment."
"Later, I excused myself to the restroom where I made my escape to the door. He saw me from the window."
"I saw him coming out, so I ran a bit, and when I looked back, he was chasing me. (I got away, but wow.)"
- Ok-Ambassador-8982
Supporting the Arts
"He was a really bad magician. He brought cards and everything, but he couldn't land a trick."
"I felt bad and took him up on a second date, but that was it."
- Durdengrl322
Financial Investments
"He lost a pile of money in crypto and NFTs. But he still tried to convince me to get my money into it."
- hanginwithyuka
"Some people cannot be saved from themselves."
- Creative_Recover
Unrealized Love
"I think she was in love with her best friend and didn't realize it."
"She told me she and her long-time best friend she called her 'wifey' lived together in a single room with the friend's baby. She said that this friend always comes first and they're inseparable. They also have gotten kicked out like three times from house to house."
"She left the date early because whoever they were renting from was threatening to kick them out."
"We never really talked again but I wanted to tell her she shouldn't be dating because she's already in a relationship."
- PupEDog
We've all heard of first date fails, terrible dates in general, and big relationship deal-breakers, but just the same, we can completely understand how these were such major deal-breakers.
From lying about their real life to trying to involve us in something we're not interested in, there are some people who are simply not meant for us because their lives are just too different from ours. And that's okay!
People can be just the worst, right? Everyone on earth has a million stories about their fellow human beings acting downright terrible. From cheating partners, to rich jerks, to random acts of cruelty, we've all seen humanity's darker side. It should be little surprise then that the people of the internet have some of the most infuriating, cringe-inducing stories about horrible people—and we've collected them for you here!