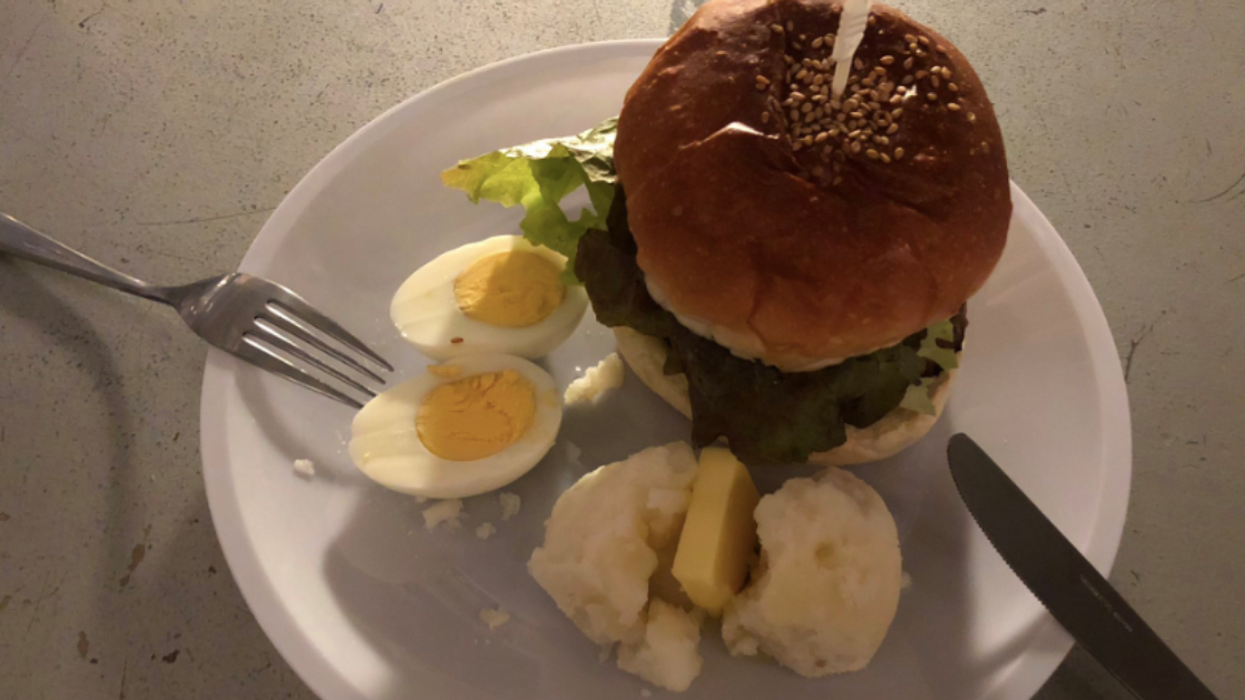 Those who've always dreamed of dining on a serial killers' famous last meal are now able to do so at Ningen Restaurant in Kabukichō, Tokyo.
Kabukichō is an entertainment and red-light district, famous for eccentric host and hostess clubs, love hotels, nightclubs, and more, including Chim↑Pom, a guerilla art collective. The art installation includes pieces by avant-garde artist Hermann Nitsch, as well as performances from artists like Dengenki Network and Alda Makoto.
Ningen is a two-week pop-up restaurant within this collective, and it is cooking up quite an interesting concept:
The restaurant is serving requested last meals of several famous death row inmates.
にんげんレストラン行って来た。 ジェームズ・ポール・ジェニーガンのラストミール食べたけど、バンズ美味しかったなぁ。 せきゆかさん、あと10kgを切ってた。黙々とチョコ食べ続けるの、エロかった。 https://t.co/RBIgQ9pvg6

— kazumin08 (@kazumin08) 1540209492.0
Morbid! Diners could feast on meals requested by John Wayne Gacy, Joseph Paul Jernigan, Gary Mark Gilmore, and more.
Gacy, an infamous serial killer also known for dressing up as Pogo the Clown, asked for a bucket of KFC chicken, a dozen fried shrimp, and a pound of strawberries before being executed in 1994. He managed several Kentucky Fried Chickens in Iowa in 1966, before committing his first murder a year later in 1967.
john wayne gacy managed a couple of kfcs in waterloo, ia & I think about that every day - kfc was also his last meal
— claire (@clairebryant22) April 6, 2017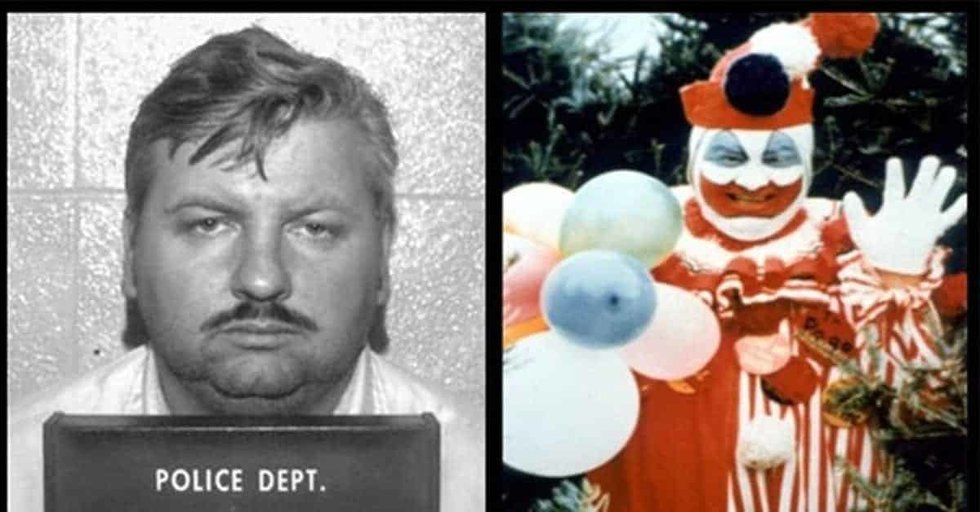 cdn.historycollection.co
Jernigan, a criminal who burglarized and murdered a 75-year-old man in Texas, ordered two cheeseburgers, a salad, and an iced tea before being executed in 1993. He refused to eat the meal once it came. Jernigan donated his body to the Texas Anatomy Board to be studied for science, unknowingly becoming an integral part of the Visible Human Project.

Someone shared a recreated version of the meal ordered by Jernigan at Ningen:

Hopefully, unlike the criminal himself, diners don't ignore the meal and actually eat it once it arrives from the kitchen.
毎日死刑囚のラストミール(最後の晩餐)を食べている。今日はジェームスポールジェニーガンの。 強盗殺人の罪で薬物注射の刑。 盗みに入った家の住人がそのタイミングで帰ってきてしまい、突発的に殺害して有罪。死刑にあたり自分の死体を献… https://t.co/3q2fy6STeZ

— 手塚マキ (@手塚マキ) 1539767955.0
Gilmore, a serial criminal charged with armed robbery, assault, and murder in Utah, asked for a hamburger, a hard-boiled egg, mashed potatoes, and shots of Jack Daniels, although Chim↑Pom uses Maker's Mark.
La última cena de Gary Mark Gilmore en #sosprisiones : Seis huevos duros, pan y café. (Sólo se tomó el café). Gilmore cometió diversos robos y dos asesinatos en Utah. Él pidió su propia pena de muerte. Fue fusilado en la Prisión Estatal de Utah en 1977. pic.twitter.com/4YJFj29aUd
— 30añosy1dia (@SinsalyconcanaS) May 7, 2018
He demanded to be put to death rather than serve time in prison, gaining global attention for the case until he was executed by a firing squad in 1977. The prison didn't serve the alcohol, but according to his Uncle Vern Damico, he snuck some in and gave it to his nephew before watching him get shot to death.
Take a look at the meal and some other photos from Chim↑Pom:

It appears guests can order on a high-tech vending machine.
死刑囚が刑執行前の最後の食事を選べる「Last meal」 ゲイリー・マーク・ギルモアさん 強盗殺人の罪で銃殺刑 享年36歳 死刑廃止論の風潮の中、弁護士を通じて自らの死刑執行を要求。 執行前日に刑務所でパーティーを開催。 最… https://t.co/VRor56bGGW

— エリイChim↑Pom (@エリイChim↑Pom) 1539721705.0
The pop-up restaurant is being held in the Kabukicho Book Center and is the last event the venue is hosting before being demolished by a property developer who famously operates the Robot Restaurant, also located in Tokyo.
TODAY IS THE FINAL DAY IN #JAPAN that you can eat a last meal requested by a #DeathRow inmate prior to #execution… https://t.co/wdtZsNabyA

— 🅳🆄🅸🆃🆂 Kjeld Duits (@🅳🆄🅸🆃🆂 Kjeld Duits) 1540692562.0
Considering the closing date of the pop-up, anyone who wants to eat like a serial killer should book a plane ticket to Tokyo, STAT. Or order a bucket of fried chicken, fried shrimp, and strawberries and eat it at home. Your call.