Waiters And Waitresses Share The Weirdest Things Kids Have Ever Drawn At Their Tables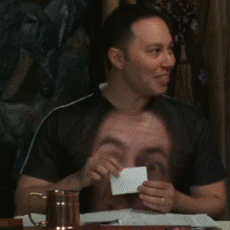 One sees a lot of odd things daily as a waiter. The wonders never cease to amaze. Children can be a handful in a public eatery so giving them things to occupy themselves during mealtime is a saving grace. Many restaurants give them crayons to draw. That seems like a simple, non-lethal idea. Right? Maybe not.
_Redditor __LoneWolf1319wondered Waiters and waitresses of restaurants that offer crayons to children, what's the weirdest thing you've seen a child draw? And it goes to show you that art is subjective. Some of these are a hoot.
TELL ME HOW YOU REALLY FEEL.
I work as a waiter in Harvester. An 8-10 year old boy simply wrote 'mum is a**hole on one of our drawing pads.
HEY! THAT WAS ART FOOL!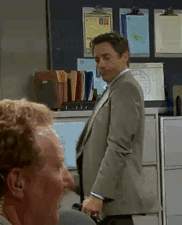 I once drew a very detailed _(crayon standards) _diagram of a sea cucumber when I was a wee lad and I watched the busboy just crumple my masterpiece up with all the other garbage and toss it away.
THERE REALLY IS NO AGE LIMIT FOR CRAYONS.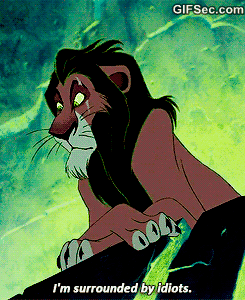 When I was in college, my much older sister invited me to dinner at this Italian restaurant with her husband and friends.
I knew no one. I was a nerdy college student, and my sister worked as a dentist and my brother-in-law was a banker. I had no conversation connections to them or their friends.
After sitting awkwardly quiet for several minutes, I noticed crayons on the table. I picked them up and colored a random rainbow design on the butcher paper tablecloth. None of the other dinner guests acknowledged my drawing. I just doodled and doodled as they discussed the adult world.
Soon later, the waiter came over to refresh our drinks. He noticed my rainbow doodle and immediately started to fawn over my design: "This a fabulous piece of art! We are going to display this masterpiece on the BIG fridge in our kitchen!"
The waiter then takes the butcher paper and tears it into two sections. He takes my weird little drawing back to the kitchen.
I was so embarrassed.
OH THE DRAMA!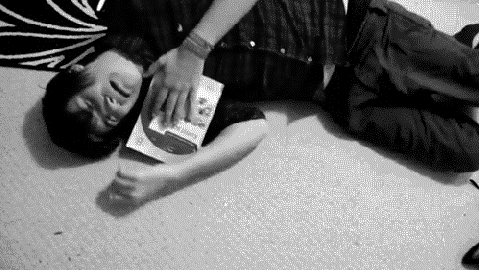 My niece was always quite the drama queen. About 9 years ago we were eating at a restaurant and I saw her drawing a lovely landscape. It was adorable watching her draw a sun wearing sunglasses, grass, flowers... and a tombstone. Concerned I asked what she was drawing. She said "It is me. We waited so long here I died." She is an even more dramatic teenager now. Help me.
UMM... I GUESS I'LL SEE YOU ON DATELINE.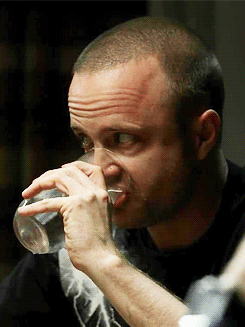 I once saw a kid draw a picture of their dad dead with a knife in his chest and them and their mom standing by the body smiling. It made me concerned about their home life.
OH THE THINGS YOU'LL LEARN BOYS AND GIRLS.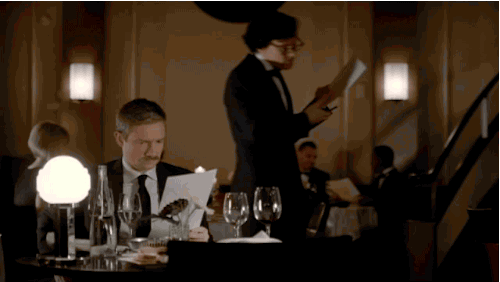 They drew an animal with two heads directly on the table. I asked them what it was supposed to be and apparently it was their pet dog. Parents offered no explanation on why their pet had two heads (or why they let their kid draw on the table) so I showed the kid how he could use a wet wipe as an "eraser".
BAD KIDS. KARMA IS COMING FOR YOU.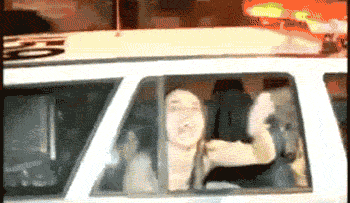 There used to be a restaurant in the town I went to college called Garfield's. It had paper strewn across all the tables and crayons so the wait staff could write their names down for the customers and the customers could write what ever they wanted. I was in there one afternoon with my girlfriend when the mother and daughter in the booth behind us decided to leave without paying for their meal. The waitress was at first pissed but then began laughing when she realized that they had written down their real names repeatedly in crayon all over the table. They were caught by the police less than an hour later, according to the police report.
GET THEE BACK SATAN!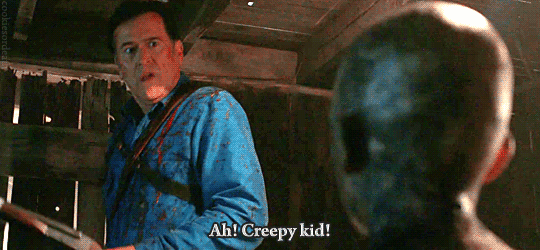 The kids played one game of hangman. The stick figure was fully hanged, and the word they used was my first name. The face on the hanged man had eyes and a straight line for a mouth. It was kinda creepy.
USE YOR PURPLE FOR A HIGHER PURPOSE.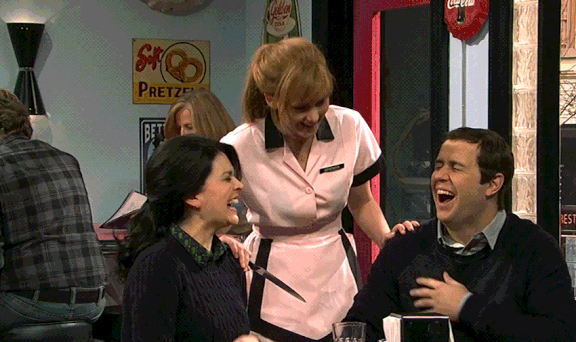 She didn't leave a drawing, but I had an 8 year old take the entire order for "the kids table" in purple crayon for about 7 kids and herself. She told me she had aspirations to also be a waitress.
Unfortunately, I trusted her order and she got it slightly wrong. Hopefully she has contemplated other career options. Her drawing is still on my fridge though!
RED IS TASTY.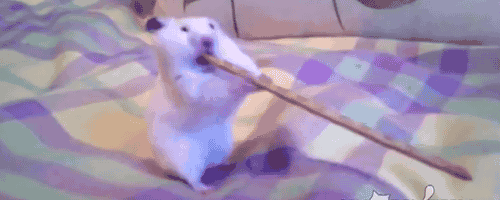 Not something a kid drew, but a funny story. I went to greet my table once and the parents asked me to take the red crayon. Only the red, because their daughter will eat red crayons, not any other colors, just red.
TUBBY OR WILLY?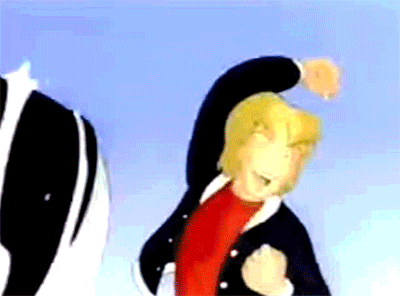 Some little kid wrote "#FreeTubbySmith"
I'LL JUST TAKE A GIFTCARD PLEASE.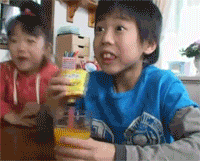 A family brought some extremely loud toys with them to a nice restaurant (macaroni grill/cheesecake factory style). Patrons around them complained, because they had 3 kids who each had 1 or 2 extremely loud toys (car with a police siren, kids megaphone/microphone, kids boombox with animal sounds, etc etc). My manager came over and offered to relocate them, they refused. He gave them a free appetizer but said they would have to put the toys away. Kids proceeded to draw at least 5 pictures of my manager getting mauled by; jungle cats, tanks, game of hangman, death incarnate and some other random stuff. When they left, they left the pictures on the table. My manager proceeded to show every employee in the restaurant all the while laughing himself to death. We got them framed for him for Christmas.
THEN GIVE ME A RAISE!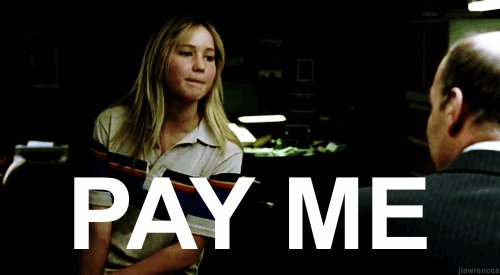 Child about 7 wrote "I own this restaurant now."
CHOOSE YOUR WORDS WISELY WHEN ADVERTISING!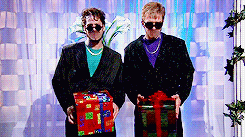 There is a fish and chips shop near where I live called Dicks Fish & Chips and it encourages kids to draw on the placemats. The best ones are then displayed on the walls. A couple of my favorites are the ones which express their love for the restaurant:
"I love Dicks!" And "Nothing like a feed of Dicks".
The owners are really old and don't get the reference which makes it all the more hilarious.
BACON IS SERIOUS BUSINESS.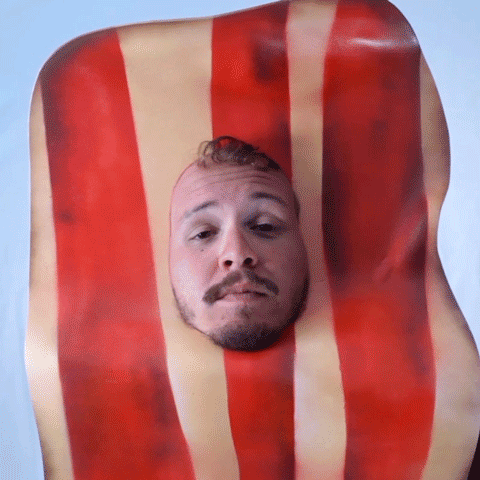 Years ago, small town, a Doctor and his wife with their three very well behaved boys came in for dinner. I used to love this family, always polite, ordered well.
The second or third time taking care of them, I'm taking their orders when their youngest, no older than 8, hand me a piece of paper from his blue's clues notebook.
Scralwed in very legible writing, in red crayon: MAY I HAVE A PLATE OF BACON PLEASE ????
Yes, he even drew a strip of bacon.
WHEN YOU GOTTA GO YOU GOTTA GO!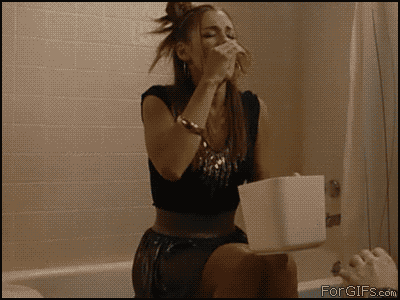 The word "POOP" over and over!
HONEST ABE MAYBE MORE A PINK FELLOW.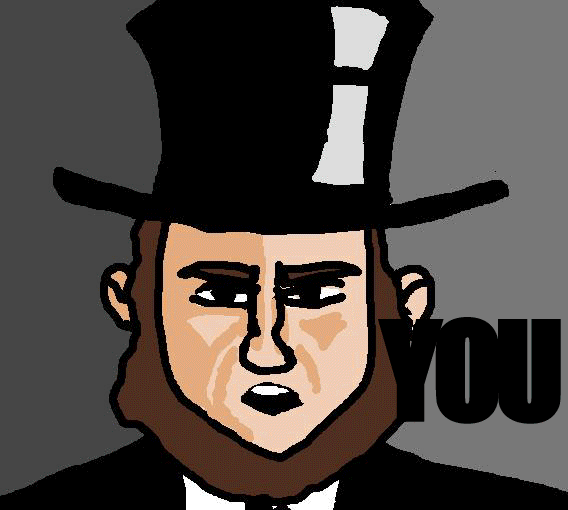 I'm not a waiter but my daughter at 5 colored a picture of Abraham Lincoln (her school's name) She gave the president red lips. My husband calls it babraham Lincoln and it's still on our refrigerator, she's 7 now.
IS THIS AN INVITATION?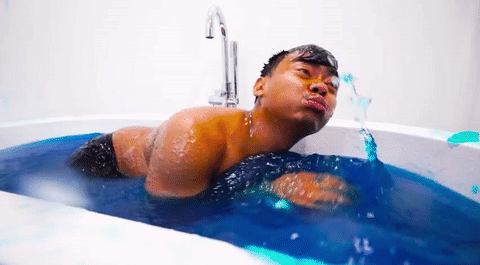 Their family naked in the swimming pool.