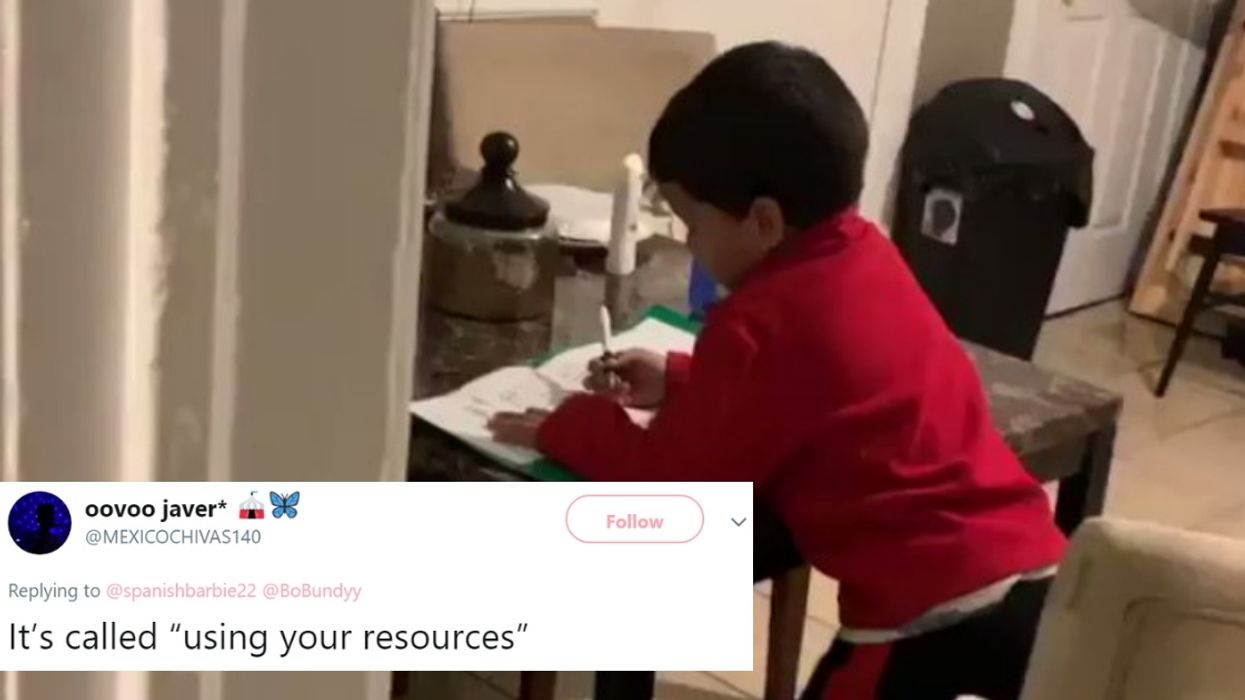 Twitter: @spanishbarbie22, @MEXICOCHIVAS140
Homework is hard. It's boring. It's more work for young kids brains on top of the work they've already done in schools. Research from around the world has shown that it's not really that effective, and many of the world's highest ranking nations and schools have begun to do away with the idea of it entirely. None of that is going to help this little boy get out of having to do it for the time being, so the little mastermind called in some backup - from Alexa.
---
Yerelyn Cueva caught her son, Jariel, asking Alexa what the answers were for his math homework. She picked up her phone and recorded it on video, then posted the clip on Twitter jokingly asking if she should punish him now or later. The video took off! At the point of this article, the brief clip has over 8 million views and thousands of comments and shares.
Check it out.
People were honestly kind of impressed.
A few people posed concerns about mom's comment.

While there's no evidence that mom was serious about handing out whoopings, that little boy is absolutely serious about working his resources to his advantage, and for that we kind of have to tip our hats to him.
People may scoff at it now for simple subtraction, but as he gets older this sort of thing will absolutely come in handy. Knowing how to find the answers when you don't know the answers is one of the most useful kinds of intelligence a person can have - and this kid's clearly a genius.