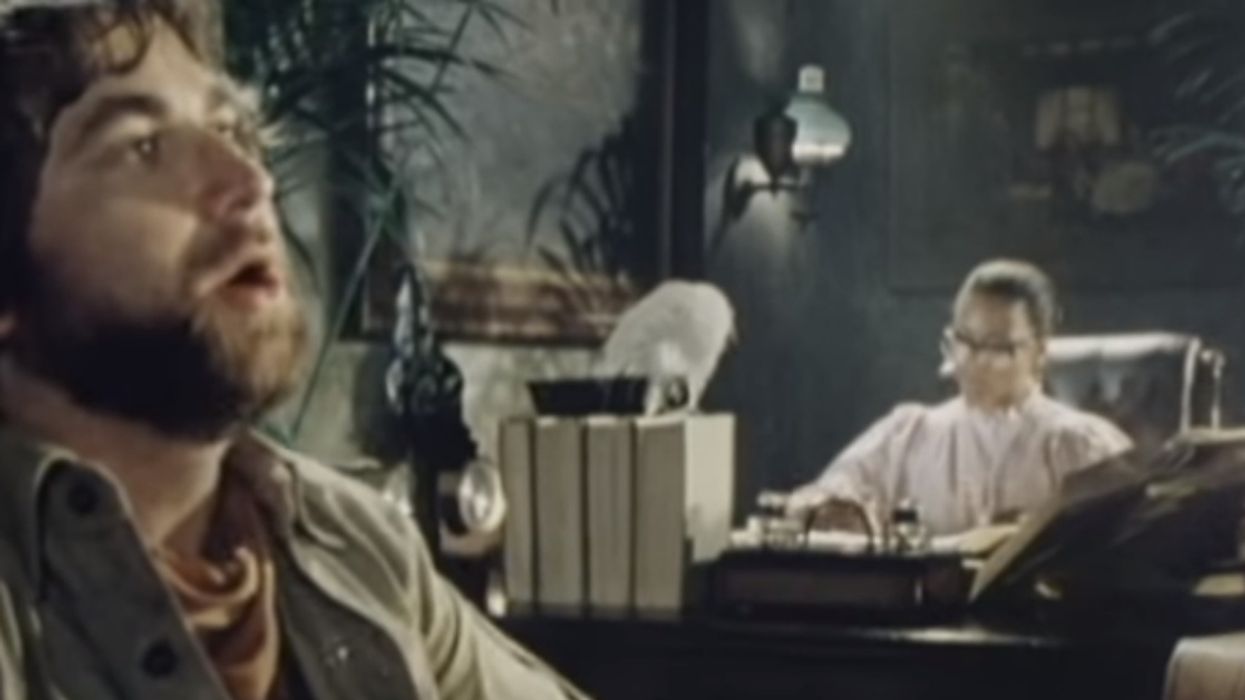 In just six short days, a music venue in Bristol, UK, will embark on an epic fundraiser. After one too many drunken conversations about the song, Michael Savage decided it was time to stop talking and start doing. So on September 30, he will play everyone's favorite song, Toto's "Africa" — from 11 p.m. to 4 a.m. straight. Toto, however, thinks that might be a little too much blessing the rains.
---
Participants can raise money based on how long they can stand listening, or by paying to not deal with it at all. Funds will go to Temwa, a charity dedicated to reducing poverty in some of the more remote communities in Malawi. The fundraiser idea is brilliantly hilarious! Steve Lukather, founding member of Toto and the guy who played the guitar on the track, jokingly compared the idea to waterboarding.
Nope, you didn't read that wrong. A founding member of Toto is pretty sure that five hours of Toto is torture. Check out his tweet.
This could be worse than waterboarding !! lol I mean WTF is going on with this tune? I mean its been GREAT for us… https://t.co/4ajOGDx0Jy

— Steve Lukather (@Steve Lukather) 1537622648.0
In case you think event-goers can catch a break by going to the bathroom or finding a hidden corner of the bar, Michael Savage plans on playing cover versions and remixes nonstop throughout the venue. Savage, indeed.
He told media outlets:

I drunkenly suggested I'd run a night playing just that track two years ago. I kept talking about it and now I've got to do it. I love the track, it's unusual – the ultimate guilty pleasure – but I'm not sure whether I'll fall asleep or not. I feel quite sorry for the bar staff, they're going to be really stuck in the middle.
We're going to go ahead and applaud his commitment to drunken shenanigans and his ability to turn those shenanigans into something wonderful. People are really excited about the event, so much so that they're responding to Steve's post about it!
Yup, fans of Toto are defending Toto's song to Toto. The internet is wonderful, isn't it?
@stevelukather i'm actually going to this event, i can't wait for it, great night at such an awesome venue!

— Tom_H (@Tom_H) 1537639497.0
@stevelukather Listen to Jeff Porcaro all night? Yes, please. No hardship there. Greatest rock drummer who ever dre… https://t.co/BotR1vVvIc

— YourlottoSyndcatBook (@YourlottoSyndcatBook) 1537635048.0
@stevelukather 😂😂 how many tickets should we put you down for? We'll let you know how it goes..

— Temwa Charity (@Temwa Charity) 1537691102.0
@stevelukather I repeat: https://t.co/QLJKAkrpqg

— Kim Karlsen (@Kim Karlsen) 1537653980.0
@stevelukather I'll never get sick of this song, as sure as Kilimanjaro rises like Olympus above the Serengeti.

— Jocelyn Summers (@Jocelyn Summers) 1537643049.0
@stevelukather Hey now, Africa is our ANTHEM at work. We once played it continuously for 4 hours straight as backg… https://t.co/53st1hdMbn

— Mark Kingsford (@Mark Kingsford) 1537670258.0
@stevelukather @KeyboardMag Rather listen to Africa over the long term, than dozens of some of my catalog gig songs… https://t.co/rmkmkUjJmg

— Blues Keys (@Blues Keys) 1537645076.0
Look, we know the lyrics make little to no sense. We know there are probably several songs that are just objectively better. But we also know there's literally no resisting singing along, especially the high parts. Even if you don't know the lyrics, it's like the lyrics know you.
It's irresistible. There's nothing that a hundred men or more could ever do...