The Butterfly Effect observes the way in which a seemingly small event can end up impacting the entire world.
A recent Reddit post making the rounds on social media exemplifies this by connecting a casting change on the television show Star Trek: Voyager to the historic election of former President Barack Obama.
---
Responding to a question about people's favorite "domino effects" in history, Reddit user IAmNotScottBakula introduced a theory on the unlikely connection.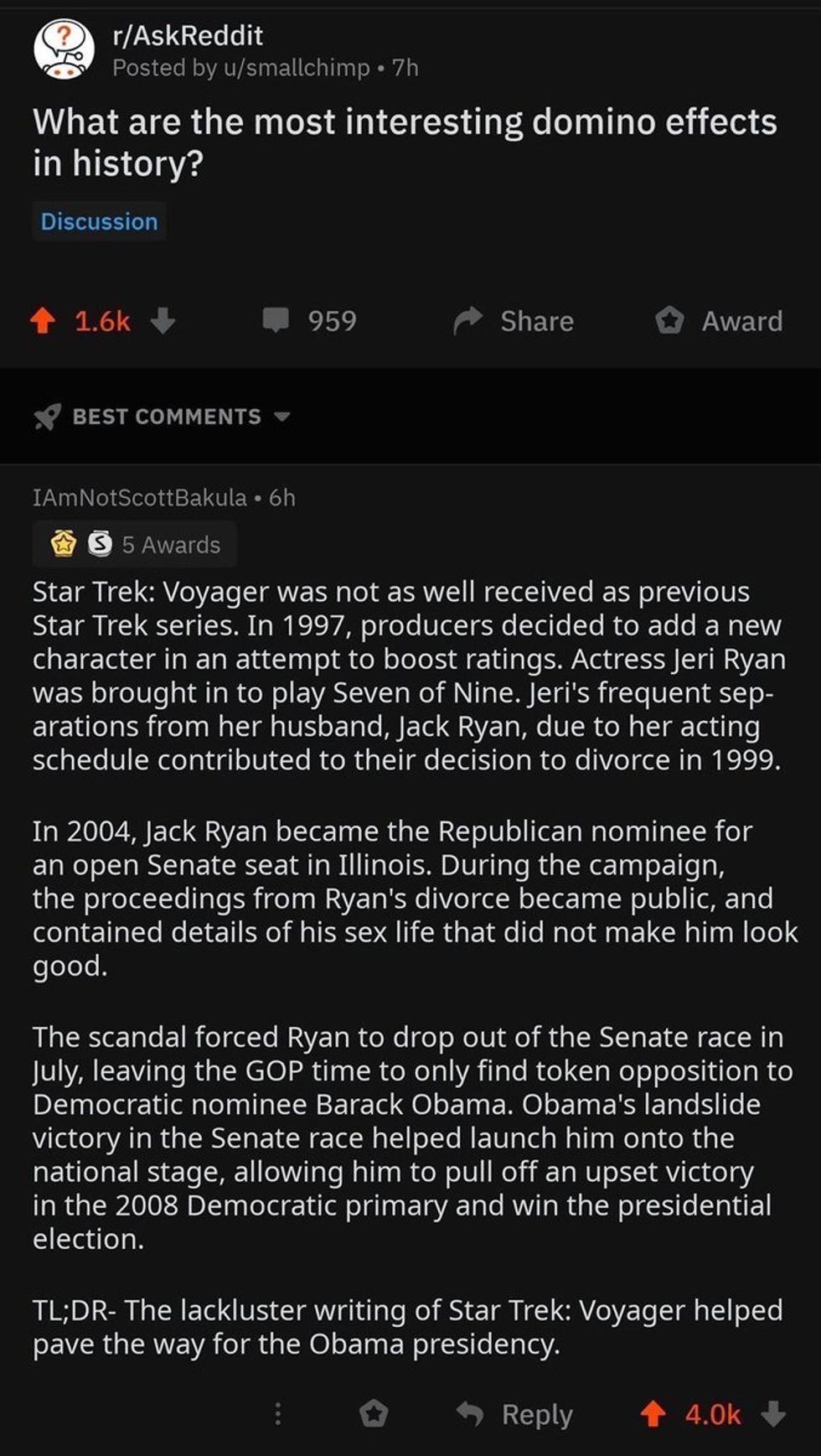 IAmNotScottBakula/Reddit
The theory states that the mediocre reviews of Star Trek: Voyager led to Jeri Ryan's casting which led to the divorce between her and then-husband Jack Ryan.
Jack Ryan's scandalous divorce proceedings were leaked and the details forced him to drop out of the 2004 Senate election in Illinois which helped pave the way for Obama's victory which launched him onto the national stage.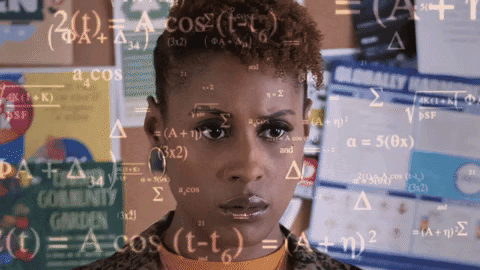 HBO via Giphy
People were astounded by how plausible the theory sounds.
Others were more skeptical.
Whether you're sold or not, the randomness resulting in history is incredibly exciting.
The complete series of Star Trek: Voyager is available here.