This Man With Terminal Cancer Perfectly Explains How To Live Life To The Fullest.
What would you do if you only had months or weeks to live?
People who know how much time they have left were asked on Reddit: "How does your day look?" One user, wearealldying, shared some words of wisdom about how to make the most of the time you have left.
---
"Liver cancer here, result of extreme iron-overload undetected for far too long. Metastatic now. Bad. There is nothing that can be done.
So, really anyday now. But here is the thing, we are all dying. Ever second that goes by is one second closer to it. So today, tomorrow, next week, next year....all of those moments are way more valuable than you realize. You don't understand how short life is until you can see the end. I'm 42. I won't live to see my daughter graduate from high school. I won't see go to prom, go to college, get married, have kids, all of that. I won't be here to comfort her when she gets her heartbroken. I won't be here to support her, take care of her, watch out for her. My wife is a wreck. Somedays it's like I'm already dead, and she's just lost in grief. There are no words to make her feel better. I cannot tell her everything is going to be okay because I am going to die. She knows it, I know it, there is no easy way to accept that.
Day to day? Make the best out of it. I'm not blowing money left and right because I want to leave it behind for my girls. Quit smoking. Ironic. Spend a lot of time getting my shit together for when I am gone. Who I want to have what. Insurance, bills, finances sorted out and set up to make it as easy as possible for my wife at the transition. Have written some letters for my daughter to get when she is older. Have put together a lot of home videos from when she was little, stuff she won't remember and I won't be around to tell her about... early birthdays, time we spent together, I want her to have those memories. Made two videos, one for my wife and one for my girl. I want them to be able to see me happy, not hurting, see my face, hear my voice. Got my shit together as far as last wishes, when I want them to pull the plug and let me go, how I don't want a funeral. I've set aside money for them to throw a party as a memorial. Drink and eat and share good memories.
Other than that I go to work when I can, work from home when I can't. Spend as much time with my girls, my parents, my sisters family, my dogs as humanly possible. Eat good steak, drink good alcohol, enjoying every sunrise, sunset, and moment in between. We all have to make the best of what we've got while we've got it. There is no better time than today, because tomorrow isn't promised to any of us."
Share by clicking below!
No two couples have the same feelings towards sex.
For some, it's just a nice possibility, something they know they can always enjoy, but never feel particularly eager to do.
For other couples, saying their sex life is "active" would be the understatement of the century.
Then there are those who like to be a little more adventurous, exploring things to either spice things up, or possibly broaden their horizons.
This might include asking a third to join them.
Sometimes however, while one member of the couple is eager to give this a try, the other might not feel as inclined, and might even find themselves appalled at the very idea.
Redditor F*ckaught was curious to hear how people's partners might react at the suggestion of inviting a third member to join them in the bedroom, leading them to ask:
Asked And Answered
"She said no."- AtrumAequitas
Nice Try
"I asked."
"She said 'alright, go find someone'."
"She called my bluff."
"She knows I won't go out and socialize, let alone as for a threesome."- LuluTheNightshade
A Rock And A Hard Place... (Head Out Of Gutters People!)
"We already had that conversation."
"It got shelved because I wouldn't feel comfortable doing it with a stranger, and she didn't feel comfortable doing it with someone we knew."
"Without any possible middle ground, there was just no way it was going to happen."- Qyro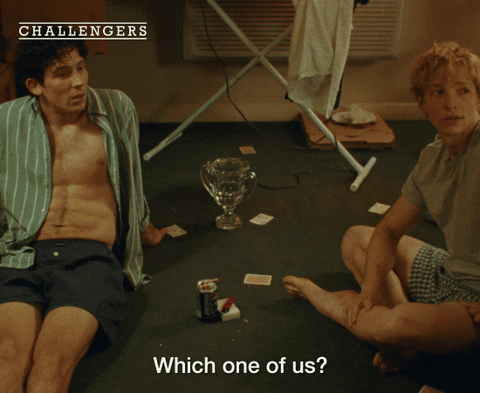 Decide One Of Us GIF by Challengers Movie
Giphy
Just Not Worth The Risk
"I'd find myself in a 1some real fast."- Apprehensive-Care20z
The Bed's Already Too Crowded...
"She dislikes 2 somes so not well."- AccomplishedBat8731
Depends On The Third...
"She would say, 'with another guy?' and that would end the conversation pretty fast."- AC_Lerock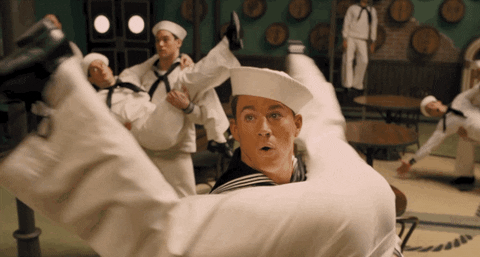 gay GIF
Giphy
Eerily Specific...
"She would ask me if my best friend Thomas can join us."- petitbatte
Ouch!
"'Oh, you wanna disappoint two women at once?'"- driago
When There's A Partner To Ask...
"My right hand would be very offended if I tried to bring my left hand into this."- Tropical_Penis123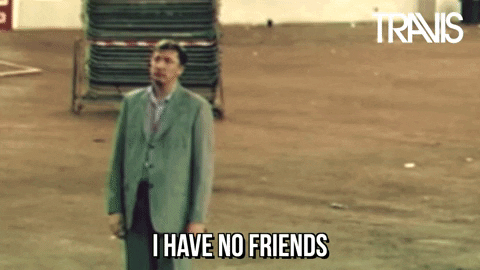 Lonely Loser GIF by Travis
Giphy
A Little Too Excited?
"She'd probably open the door and let her 'just-a-friend' in seconds after I proposed the 3some."- ToastMaster_404
One And Only
"She'd cry at the fact that I'd want to touch another woman."
"Things definitely wouldn't be the same and honestly I'm happy just banging her."- Vivid_Ad1127
"Same thing I would say if she asked me, 'I love you and I can share most things, but not you'."- mmastrocinque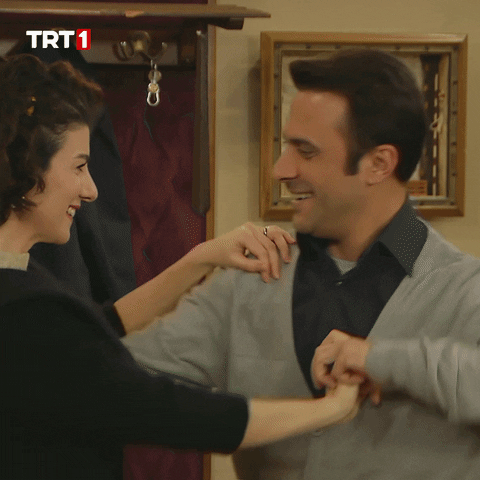 Dance Love GIF by TRT
Giphy
Only Three?

"'We have foursomes at home'."- chubberbrother
Absolutely Not
"I am sure she would be heartbroken and cry nonstop."- Reddit
FOMO?
"She'd tell me she'd ask the fellas if I could be in the next one."- Listening_Heads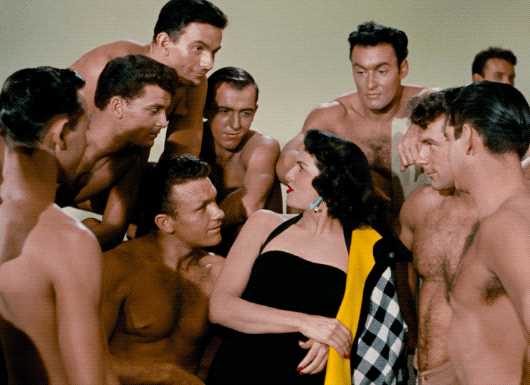 marilyn monroe hollywood GIF by Coolidge Corner Theatre
Giphy
Some might say everything's worth a try, at least once.
Others know not to mess with something that is perfectly fine as it is.
There are just some things in life one does not mess around with.
Yet so many people do.
Don't eat laundry detergent.
Don't drive drunk.
Don't say Bloody Mary in the mirror.
All of these things can bring life-altering results many of us are not prepared for.
Life is a game of survival.
And sometimes it's pretty easy to stay the course.
A warning is a warning for a reason.
Redditor ViolatingBadgers wanted to hear the lessons we've learned about survival and avoidance, so they asked:
"What, due to experience, do you know not to f**k with?"
Don't mess with alligators or wildlife in general.
What is with these YouTube people taunting things with big, sharp teeth?
Stay Quiet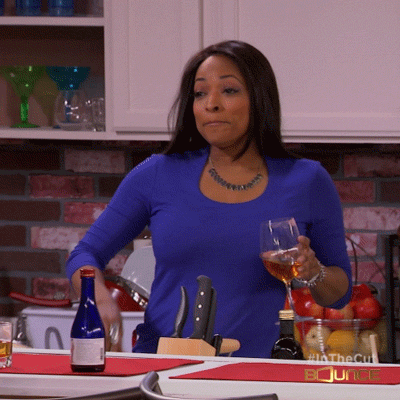 dont tell shut up GIF by Bounce
Giphy
"If someone at work tries to badmouth someone else and they ask you about what you think about that person, JUST KEEP YOUR MOUTH SHUT!!"
Kororo_chan
Bodies of Water
"Water. Rivers. Current. I'm a fairly good swimmer, and I wanted to swim in a river where the current seemed really tame. Boy was I wrong, just a small moving body of water dragged my poor body like a leaf in the wind."
guacamol705
"Do not go swimming in (or jumping over) the Strid. Hella undercurrents, several kolkgate (I don't know what it is in English but like water-carved potholes in rocks), slippery round boulders at the top, etc."
"The river seems narrow and innocent, but it's basically a big flat river turned sideways. There are bubbles all throughout the water so apparently you cannot float or come up as you aren't buoyant anymore. There are some cool YouTube videos about it."
7CuriousCats
You can feel it...
"Intuition. If something feels wrong stop. It doesn't matter if it's stepping out onto a snow-covered slope, pulling up to a sketchy gas station, or putting too small of a piece of wood in a table router, listen when your brain tells you 'This is a bad idea.'"
5hiphappens
"I read an article that intuition is your subconscious brain picking up on cues that you are unaware of. After I read that article I pay more attention to it."
CCrabtree
The Killer
"Heat. Your sanity is the first thing to go in heat stroke. You aren't even aware anything is wrong. You just know you're pissed, there's a weird buzzing sensation in your head/chest, and the world doesn't feel right. And then you're a zombie looking for anything to cool off with, and shortly after that, you're unconscious."
"It escalated too quickly for half a dozen rational adults to notice before exhaustion set in. Heat will kill you quicker than you think."
MikkelandDime
Stay Clean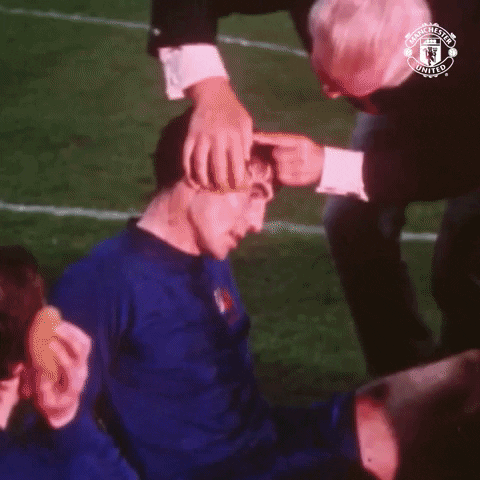 Shocked Champions League GIF by Manchester United
Giphy
"Not immediately washing and disinfecting an open wound."
slimpawws
"My mom knew a guy that had to have his leg chopped off because a cut got infected. It was insane. Chop. The infection kept coming. Chop some more. He survived, but he lost a leg. Spent a long time in the hospital."
FrostyIcePrincess
Do not play games with open wounds.
Infection is everywhere.
Be clean and safe.
Watch the Fall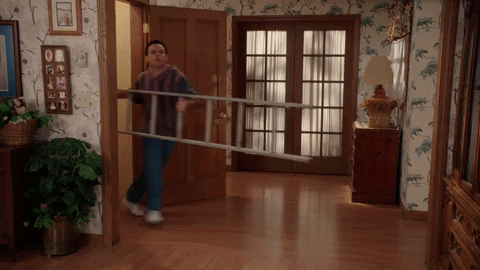 Season 6 GIF by ABC Network
Giphy
"Ladders. I worked in an ED at a major trauma center and the number of otherwise healthy people who came in paralyzed or soon-to-be-dead from falling off ladders was eye-opening."
StrebLab
Stay Alert
"Drowsy driving..."
"ETA: Back in 2015, I had an incident where I fell asleep behind the wheel."
"It was in mid-August, and I had fallen asleep on my way home from work after a 16-hour night shift because my job messed up the schedule (we couldn't work more than 12 in a single shift). All I remember is I was driving, then I was waking up in a hospital 4 hours away from home."
"No clue where I was or what happened. I had suffered a major TBI and have been mentally different ever since. Had a pretty major concussion following the accident. It happened in the backroads of southern Idaho, and I was lucky to have come out of it with 0 broken bones. Everyone at the hospital was saying I was lucky to have survived. There were witnesses who saw the whole wreck, a couple of high schoolers on their lunch."
"I read the police report and witness statements, and according to them, my car rolled 6.5 times, ended up wheels up and I was partially ejected (laying half in and half out of the car through the window) my seatbelt buckle had broken as the car was coming to rest."
i_am_invictus
Trust Me
"My health. Getting older you rediscover all those old hurts. When I was 20 I hyperextended both elbows playing volleyball. 15 years later my elbows started aching in the winter. :( "
"Also my teeth. It falls under health, but not everyone thinks about the dentist when they think about health. If you are reading this please floss. It's a small thing that can make a huge difference later. Trust me."
kongwasframed
Friday Night
"Head injuries. I had a single friend that got into a bar room scuffle. He got knocked down and hit his head on a tiled floor. Got back up and said that's it for tonight. He lived alone and that was on a Friday night."
"When he didn't show up for work on Monday with a no-call, that raised some eyebrows. When he didn't show up on Tuesday, someone went out to his place and broke in after no answer. He was dead on the kitchen floor. The doctor guessed a brain bleed."
"I think about him every time I see a video of someone getting knocked out."
lestairwellwit
Trust Me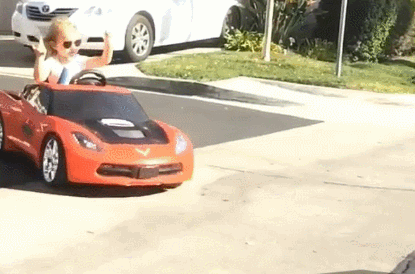 Girl Car GIF
Giphy
"Trusting people's blinkers to mean they are turning."
Ok-Avocado-5876
"Alternatively, trusting people's lack of blinkers to mean they are going straight."
GhostRideATank
The turn signal situation is something that burns me.
HOW HARD IS IT TO USE YOUR SIGNALS!!
Drives me crazy!
Although most people agree that "the only thing necessary for the triumph of evil is for good men to do nothing", that is not what happens in these Redditor's astonishing tales of vengeance. From suplexes on the school bus to a brilliant Nutella sandwich subterfuge and more, you'll be cheering for the little guy and perhaps getting some ideas for your next nasty encounter.