A devastated mother is sharing a tearful warning to other parents after her 17-month-old daughter's life was ended by a largely unknown danger related to car seats.
---
Mia was just starting to explore the world. According to her mother, Lisa Smith, she was a "total little girl from the very beginning. She just loved to dance."
But Mia's life was cut short in a tragic accident.
A mother is sharing the story of her 17-month-old's death to warn parents about the potential dangers of car seats… https://t.co/2oMOypv42F

— Najeeb Qureshi (@Najeeb Qureshi)1541618841.0
Three years after her daughter's death, Lisa Smith is sharing her story in the hopes that her warning will save other parents from the same heartbreak.
Mom issues warning after 18-month-old died sleeping in a car seat www.youtube.com
"This was our beautiful little girl. Perfectly healthy in every way," Smith said in an October 30 interview on the Today Show. "Losing a child, it's beyond soul-crushing."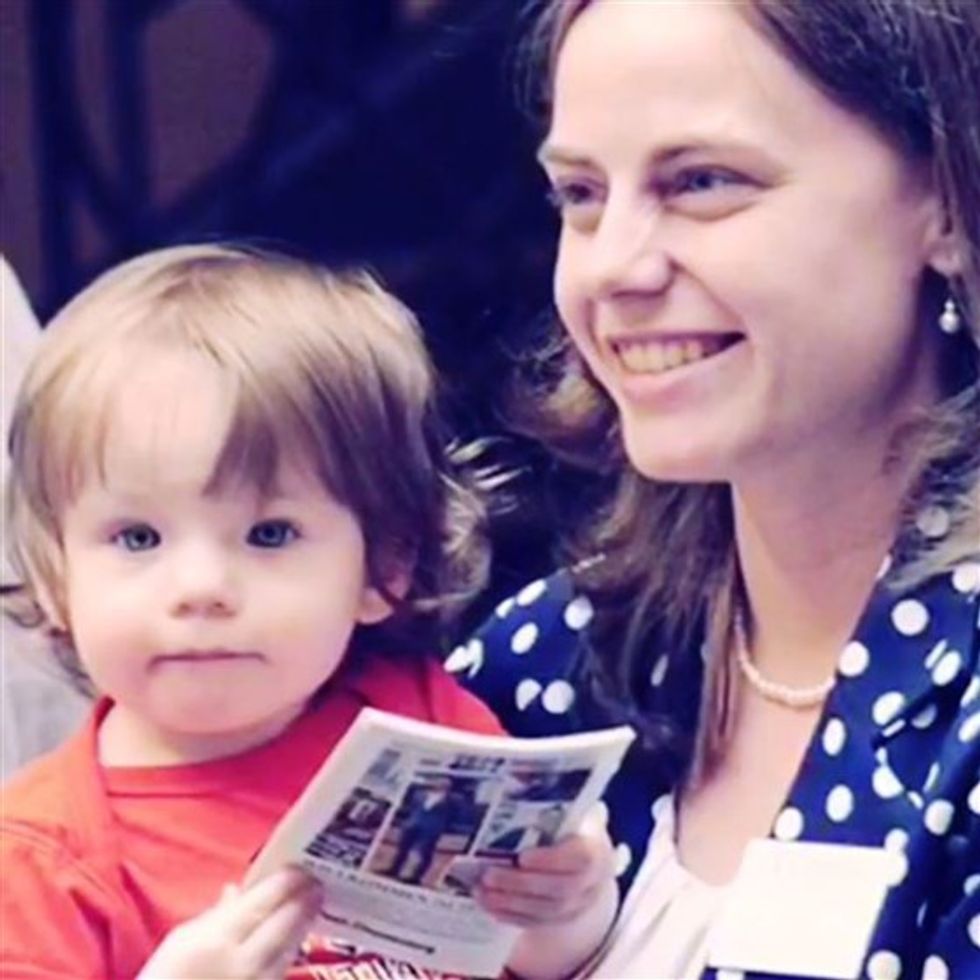 In June 2015, Mia was at a home daycare center where she was left alone, sleeping in a car seat. She never woke up.

Mia had died from what is known as positional asphyxia, which occurs when the body remains in a position that blocks the airways. In infants and toddlers, it can commonly occur when their heads fall forward as they sit or sleep, and it can be fatal when young children are left alone to sleep in car seats or other carrying devices.
In a 2015 paper published in The Journal of Pediatrics, researchers analyzed 47 deaths, in children under the age of two, related to car seats and carrying devices. Almost half were cause by positional asphyxia.
According to the researchers, children should never be left in these devices unattended.
"Car seats with a child inside should never be placed on a soft or unstable surface because the car seat can tip over or fall. Infants in bouncers, strollers, and swings may be able to maneuver into positions that could compromise their airway.

"Parents should ensure that infants cannot twist their heads into soft bedding or slump forward in a seat; and parents should always use the restraints provided according to manufacturer's instructions."
Car seats can be especially dangerous when used incorrectly. The American Academy of Pediatrics says car seats should only be used for travel, and only inside a car. They warn against any other use.
Parents were heartbroken by Mia's story, but grateful for the warning.
"The hardest part is that this was so easily prevented. And we lost a daughter needlessly. No family deserves this.… https://t.co/90ftngojdA

— Stacey Skrysak (@Stacey Skrysak)1541455219.0
All of my kids spent so much time in their car seats outside of the car. Two of them couldn't sleep flat because… https://t.co/xOvGd7UhdX

— SuburbanShitShow (@SuburbanShitShow)1541593377.0
If you haven't read my old "Wake The Baby" NewsMom post, you really should... & share this FYI with every new mom y… https://t.co/qmW9GsBhk8

— #NewsMom (@#NewsMom)1541570960.0
Smith hopes sharing her story will raise awareness about the dangers of misusing car seats, because she regularly sees parents using them outside the vehicle as carriers.
"They go out to restaurants, they'll put them in carts at the grocery store. They'll be on the floors, the pews in churches." Whenever she sees it, Smith will walk up to people and warn them.
"I say, 'You know, I had a daughter who was seventeen-and-a-half months who passed away and I just want you to be really careful.' Losing a child, it's beyond soul crushing. The hardest part is that this was so easily prevented. And we lost a daughter needlessly. No family deserves this."