Teachers Describe The Strangest Thing One Of Their Students Has Ever Done In The Classroom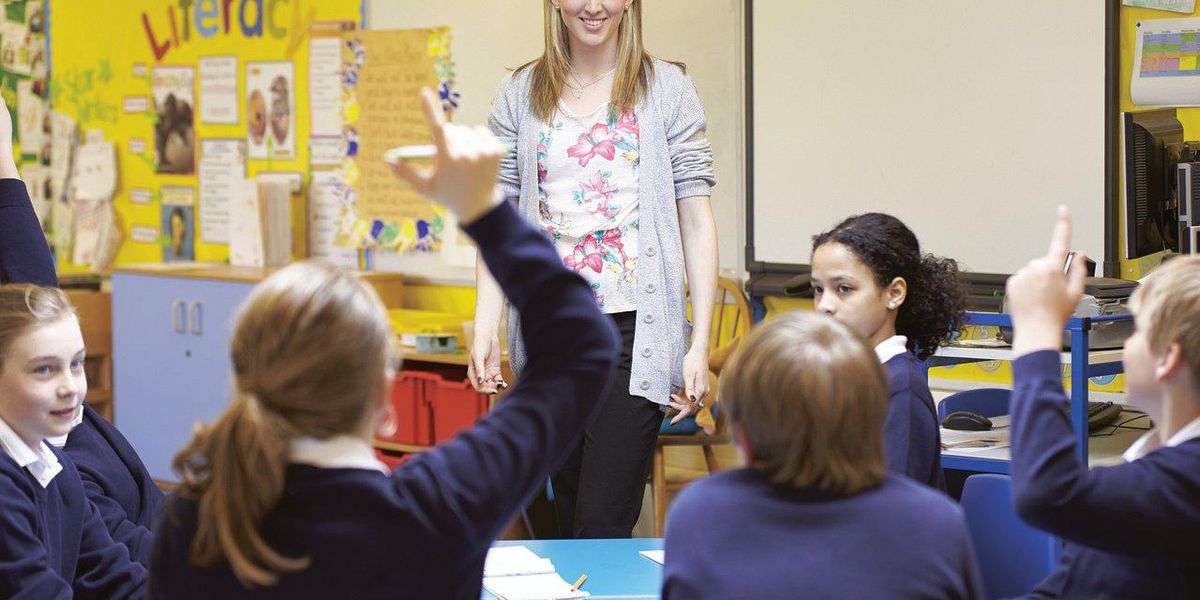 Teachers have a TOUGH job.
They mold the minds of the future, and literally provide childcare for 8 hours a day for countless kids all over the place. The profession demands our utmost respect and gratitude.
Fortunately, there are some perks for those who choose the role of educator.
---
And one of the best bonuses has to be having a front row seat to the truly bizarre things that kids say and do. The not-yet-formed humans of society are a trove of illogical conclusions and confident absurdities.
Lucky for us, some teachers on Reddit filled us in on what's been going on in that classroom.
Spacedoggo73 asked, "Teacher's of Reddit, what is the strangest thing one of your students has done in your classroom?"

For some reason, food comes into play quite a lot.
Several responses in the thread centered around the weird behavior that kids exhibit whenever food and eating comes into play.
First Things First 
"I had a student who was new to the class and didn't speak English. In his first few days in the class, I looked around and didn't see him. I had a moment of panic but then happened to look down."
"He was sitting under his desk eating an entire ear of corn. He just looked at me and gave me the biggest smile, I had to let the man finish his meal."
Just Going For It 
"I have a 'you can eat in my class as long as the food isn't loud. At any time if your food disturbs me or your peers your privilege is gone' policy"
"Most of the time, zero issues. Everyone agrees no chips or anything crunchy is allowed, no cans of soda etc. Most kids have a sandwich or a banana. At worst, a loud apple."
"One kid, well, he didn't break the rule, but it totally f*cked me up. I'm lecturing about whatever, and right there in the front row, this kid is eating an Orange like an apple, peel and all."
"No noise, but I couldn't get over the fact that he was chewing up the orange peel like it was the best part of the orange. I had to stop lecture and literally address him. Like, you eat the peel dude? What the fu-heck?"
"I didn't want to embarrass him or anything, but I could not really let go of it. It was bizarre. Later I learned some cultures are pro peel eating. Weird"
-- bad_scribe
Chaser 
"Not a teacher. It was in 4th grade."
"Somebody came in with a snack and a bottle of hot sauce, and when finished with the snack downed bottle."
-- C1NN430N
Other people focused not on what kids did, but what they said.
Again, children tend to make some strange--and hasty--logical leaps based on very minimal knowledge of the world. This can make for some truly fantastic acts of free association in the classroom.
That's a Fact 
"6th grader, who the week prior told me he was getting moved to honors science, stuck a paperclip in a light socket that caused a very short-lived fireball."
"Another time an 8th grader asked, 'when you die, how long before you become a ghost?' Before I could answer, his friend (with the utmost confidence) said, 'yeah, after 10 years.' "
"I couldn't get him to divulge his source for such information"
-- Qerfuffle
Everybody Now 
"Wasn't my class, but had a friend whose entire class stood up and simultaneously said 'butt lickers,' and then they all sat down." -- Douglas_Funny1989
"The hivemind has influenced them" -- The_darter
Where Did That Come From?
"Why must I only pick one? Okay I love this story. I had the kids sitting on the rug completely silent while I was writing the morning message (I teach young elementary).
"Out of nowhere one of my students yells 'ride that bi***.' "
"I was crying, trying so hard not to laugh. I called his mom later and had to repeat what he had said without laughing."
"She said 'where did he learn that?!?! I'm married to a woman". Why are you asking me? I have no idea.' "
"I have like 50 more stories, but that one always makes me smile."
-- JLG113113
And finally, some interpreted the prompt in the broadest sense. They simply shared the weirdest antics and behaviors to ever grace the four walls of their class.
Queen Forever 
"A first grade girl was making a tiara during free draw time (I teach art)."
"She apparently couldn't figure out how to attach a strip of paper long enough on the front of the tiara she drew and cut out, so she ended up gluing it to her forehead."
"She was super proud when she showed me."
-- gghigh
All Planned Out 
"Middle school teacher here. Had a girl come into homeroom, open her backpack, take out a fully inflated balloon (which has taken up a Lion share of the space in her backpack; I don't remember if she had actual supplies with her that day) and began hitting her friend over the head with it."
"I couldn't stop laughing."
At Long Last 
"My first year teaching high school, there was this kid who always asked me 'Sir can I throw my chair at the wall?' And I can tell he was serious. The answer was always no."
"Christmas holidays roll around. Him and his friend were the only ones to show up to class. We're last period before end of the day. Bell goes off, 2 weeks vacation."
"He asks again, 'Sir, can I throw my chair at the wall?' "
"... 'ok, you get one throw. Merry Christmas.' (I specified he throw it at a particular brick wall, so nothing was damaged)"
"He put everything he had into it."
More Alarming Than the Rest 
"A kid in my class handed me some scraps of paper and asked if I would throw them away. I looked in my hand and saw what appeared to be ripped up money."
" 'Yeah, but it's fake. A kid on the bus was handing them out. He gave me these too,' the young man said as he handed me two very real hundred dollar bills."
"It turns out a kid broke into his parents' safe and stole $1300 of his own family's money so he could hand it out on the bus. This was money that his family was planning to spend on Christmas gifts. This was not at all a wealthy family. Fortunately, it was all recovered."
-- Dorseywhite
And so, if you find yourself debating if teaching might be the right career for you, be sure to ask yourself: "Do I enjoy fielding bizarre questions and hanging out with miniatures versions of The Three Stooges all day?"
Want to "know" more? Never miss another big, odd, funny, or heartbreaking moment again. Sign up for the Knowable newsletter here.
No two couples have the same feelings towards sex.
For some, it's just a nice possibility, something they know they can always enjoy, but never feel particularly eager to do.
For other couples, saying their sex life is "active" would be the understatement of the century.
Then there are those who like to be a little more adventurous, exploring things to either spice things up, or possibly broaden their horizons.
This might include asking a third to join them.
Sometimes however, while one member of the couple is eager to give this a try, the other might not feel as inclined, and might even find themselves appalled at the very idea.
Redditor F*ckaught was curious to hear how people's partners might react at the suggestion of inviting a third member to join them in the bedroom, leading them to ask:
Asked And Answered
"She said no."- AtrumAequitas
Nice Try
"I asked."
"She said 'alright, go find someone'."
"She called my bluff."
"She knows I won't go out and socialize, let alone as for a threesome."- LuluTheNightshade
A Rock And A Hard Place... (Head Out Of Gutters People!)
"We already had that conversation."
"It got shelved because I wouldn't feel comfortable doing it with a stranger, and she didn't feel comfortable doing it with someone we knew."
"Without any possible middle ground, there was just no way it was going to happen."- Qyro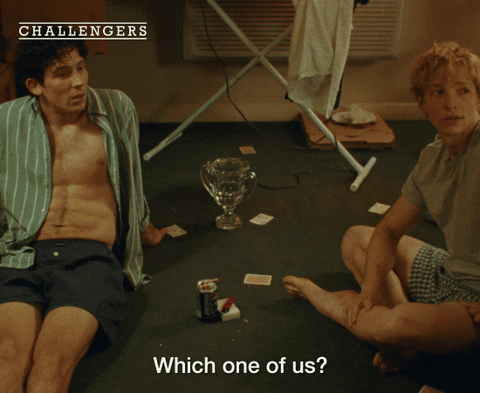 Decide One Of Us GIF by Challengers Movie
Giphy
Just Not Worth The Risk
"I'd find myself in a 1some real fast."- Apprehensive-Care20z
The Bed's Already Too Crowded...
"She dislikes 2 somes so not well."- AccomplishedBat8731
Depends On The Third...
"She would say, 'with another guy?' and that would end the conversation pretty fast."- AC_Lerock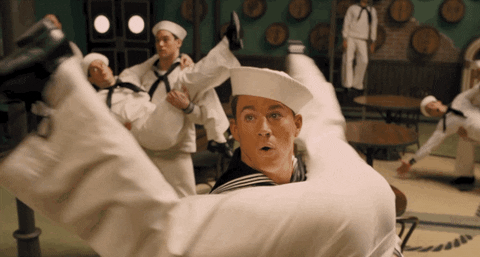 gay GIF
Giphy
Eerily Specific...
"She would ask me if my best friend Thomas can join us."- petitbatte
Ouch!
"'Oh, you wanna disappoint two women at once?'"- driago
When There's A Partner To Ask...
"My right hand would be very offended if I tried to bring my left hand into this."- Tropical_Penis123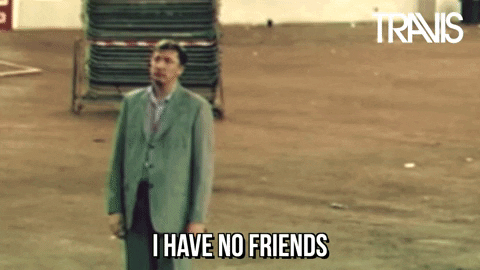 Lonely Loser GIF by Travis
Giphy
A Little Too Excited?
"She'd probably open the door and let her 'just-a-friend' in seconds after I proposed the 3some."- ToastMaster_404
One And Only
"She'd cry at the fact that I'd want to touch another woman."
"Things definitely wouldn't be the same and honestly I'm happy just banging her."- Vivid_Ad1127
"Same thing I would say if she asked me, 'I love you and I can share most things, but not you'."- mmastrocinque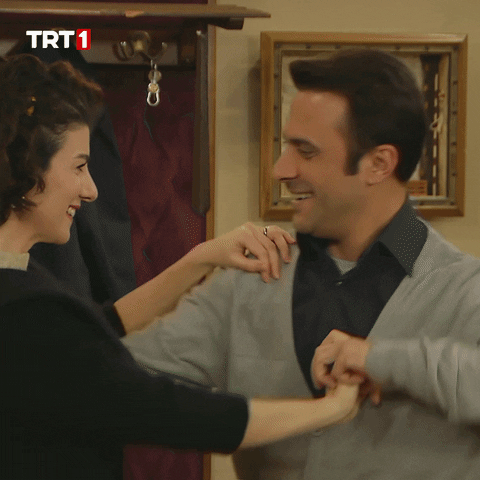 Dance Love GIF by TRT
Giphy
Only Three?

"'We have foursomes at home'."- chubberbrother
Absolutely Not
"I am sure she would be heartbroken and cry nonstop."- Reddit
FOMO?
"She'd tell me she'd ask the fellas if I could be in the next one."- Listening_Heads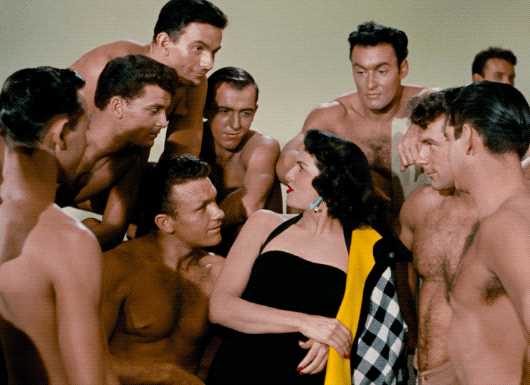 marilyn monroe hollywood GIF by Coolidge Corner Theatre
Giphy
Some might say everything's worth a try, at least once.
Others know not to mess with something that is perfectly fine as it is.
There are just some things in life one does not mess around with.
Yet so many people do.
Don't eat laundry detergent.
Don't drive drunk.
Don't say Bloody Mary in the mirror.
All of these things can bring life-altering results many of us are not prepared for.
Life is a game of survival.
And sometimes it's pretty easy to stay the course.
A warning is a warning for a reason.
Redditor ViolatingBadgers wanted to hear the lessons we've learned about survival and avoidance, so they asked:
"What, due to experience, do you know not to f**k with?"
Don't mess with alligators or wildlife in general.
What is with these YouTube people taunting things with big, sharp teeth?
Stay Quiet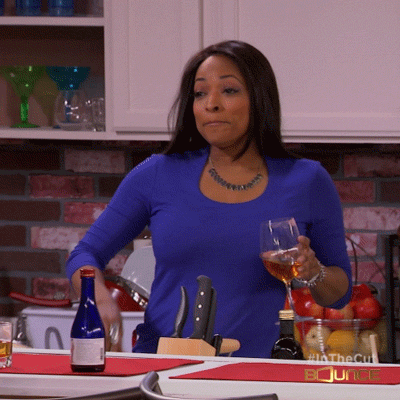 dont tell shut up GIF by Bounce
Giphy
"If someone at work tries to badmouth someone else and they ask you about what you think about that person, JUST KEEP YOUR MOUTH SHUT!!"
Kororo_chan
Bodies of Water
"Water. Rivers. Current. I'm a fairly good swimmer, and I wanted to swim in a river where the current seemed really tame. Boy was I wrong, just a small moving body of water dragged my poor body like a leaf in the wind."
guacamol705
"Do not go swimming in (or jumping over) the Strid. Hella undercurrents, several kolkgate (I don't know what it is in English but like water-carved potholes in rocks), slippery round boulders at the top, etc."
"The river seems narrow and innocent, but it's basically a big flat river turned sideways. There are bubbles all throughout the water so apparently you cannot float or come up as you aren't buoyant anymore. There are some cool YouTube videos about it."
7CuriousCats
You can feel it...
"Intuition. If something feels wrong stop. It doesn't matter if it's stepping out onto a snow-covered slope, pulling up to a sketchy gas station, or putting too small of a piece of wood in a table router, listen when your brain tells you 'This is a bad idea.'"
5hiphappens
"I read an article that intuition is your subconscious brain picking up on cues that you are unaware of. After I read that article I pay more attention to it."
CCrabtree
The Killer
"Heat. Your sanity is the first thing to go in heat stroke. You aren't even aware anything is wrong. You just know you're pissed, there's a weird buzzing sensation in your head/chest, and the world doesn't feel right. And then you're a zombie looking for anything to cool off with, and shortly after that, you're unconscious."
"It escalated too quickly for half a dozen rational adults to notice before exhaustion set in. Heat will kill you quicker than you think."
MikkelandDime
Stay Clean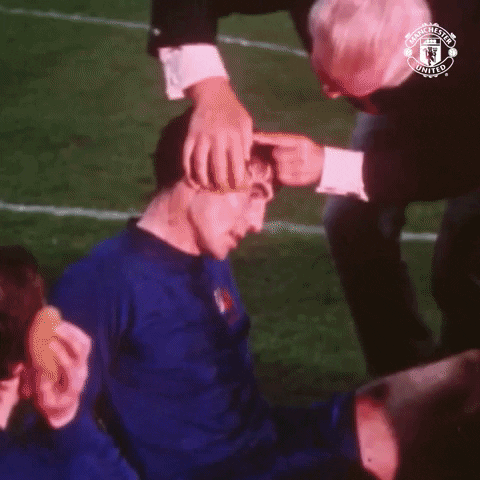 Shocked Champions League GIF by Manchester United
Giphy
"Not immediately washing and disinfecting an open wound."
slimpawws
"My mom knew a guy that had to have his leg chopped off because a cut got infected. It was insane. Chop. The infection kept coming. Chop some more. He survived, but he lost a leg. Spent a long time in the hospital."
FrostyIcePrincess
Do not play games with open wounds.
Infection is everywhere.
Be clean and safe.
Watch the Fall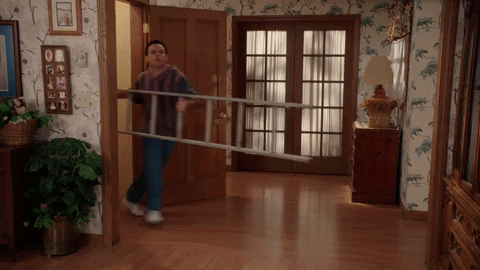 Season 6 GIF by ABC Network
Giphy
"Ladders. I worked in an ED at a major trauma center and the number of otherwise healthy people who came in paralyzed or soon-to-be-dead from falling off ladders was eye-opening."
StrebLab
Stay Alert
"Drowsy driving..."
"ETA: Back in 2015, I had an incident where I fell asleep behind the wheel."
"It was in mid-August, and I had fallen asleep on my way home from work after a 16-hour night shift because my job messed up the schedule (we couldn't work more than 12 in a single shift). All I remember is I was driving, then I was waking up in a hospital 4 hours away from home."
"No clue where I was or what happened. I had suffered a major TBI and have been mentally different ever since. Had a pretty major concussion following the accident. It happened in the backroads of southern Idaho, and I was lucky to have come out of it with 0 broken bones. Everyone at the hospital was saying I was lucky to have survived. There were witnesses who saw the whole wreck, a couple of high schoolers on their lunch."
"I read the police report and witness statements, and according to them, my car rolled 6.5 times, ended up wheels up and I was partially ejected (laying half in and half out of the car through the window) my seatbelt buckle had broken as the car was coming to rest."
i_am_invictus
Trust Me
"My health. Getting older you rediscover all those old hurts. When I was 20 I hyperextended both elbows playing volleyball. 15 years later my elbows started aching in the winter. :( "
"Also my teeth. It falls under health, but not everyone thinks about the dentist when they think about health. If you are reading this please floss. It's a small thing that can make a huge difference later. Trust me."
kongwasframed
Friday Night
"Head injuries. I had a single friend that got into a bar room scuffle. He got knocked down and hit his head on a tiled floor. Got back up and said that's it for tonight. He lived alone and that was on a Friday night."
"When he didn't show up for work on Monday with a no-call, that raised some eyebrows. When he didn't show up on Tuesday, someone went out to his place and broke in after no answer. He was dead on the kitchen floor. The doctor guessed a brain bleed."
"I think about him every time I see a video of someone getting knocked out."
lestairwellwit
Trust Me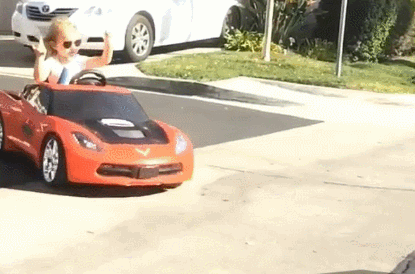 Girl Car GIF
Giphy
"Trusting people's blinkers to mean they are turning."
Ok-Avocado-5876
"Alternatively, trusting people's lack of blinkers to mean they are going straight."
GhostRideATank
The turn signal situation is something that burns me.
HOW HARD IS IT TO USE YOUR SIGNALS!!
Drives me crazy!
Although most people agree that "the only thing necessary for the triumph of evil is for good men to do nothing", that is not what happens in these Redditor's astonishing tales of vengeance. From suplexes on the school bus to a brilliant Nutella sandwich subterfuge and more, you'll be cheering for the little guy and perhaps getting some ideas for your next nasty encounter.