Every country has their own culture, and with that comes different ways to dress, different religious holidays, and of course, different kinds of food.
That food can be amazing. Most people love Chinese food. I practically lived on dumplings and lo mein in college. Meanwhile, my mom cooked Indian food for dinner every day, which prompted my best friend to spend all her time at my house in high school.
However, this is not always the case. Sometimes, certain foods can be hard to take, even if they are delicacies in their country of origin. Sometimes it's because of the taste. Other times, it's because of the ingredients.
In India, everyone loves chaprah chutney, a kind of spicy fruit sauce that adds flavor to every dish. However, in English, the dish is translated to "red ants chutney." Yes, the reason is because it includes dried, crushed red ants. Even growing up in Indian household didn't prepare me for this dish. I still haven't tried it!
Chaprah chutney isn't the only foreign delicacy tourists would hate.
Curious about what else may count, Redditor begon11 asked:
"What is your local delicacy that disgusts foreigners?"
Not All Dessert Is Good
"mämmi. It's a Finnish dessert that is often eaten with heavy cream, and it looks quite literally like human feces."
– Hakuona
"The first time I tried it I was expecting something chocolatey and I got wet gooey rye bread. Was not prepared and was very disappointed."
– Deny_Everything_21
Why Do It?
"I find a lot of people struggle with the concept of beans on toast"
– Independent-Owl478
"I don't find it disgusting so much as baffling. Like okay, yes, that's a thing you can do. But why?"
– Kat-Sith
"It has to be a relic of war times or something. It has to exist because it's crazy cheap and at e point was available."
– Atom-the-conqueror
Not Like Regular Soup
"The strained liquid of the contents in the small intestine of a cow, it's poopy and sort of bitter. It's added in a meat/organ/stomach soup."
– doodle_y
"I tend to avoid foods explicitly described as "poopy"..."
– nosuchthingasa_
""This tastes like sh*t.""
""Thats because it is""
– NovaThinksBadly
I Shudder To Think
"Not me, but in Romania we eat clotted duck blood like gelatin with bread it is so disgusting!!"
– Siempre7x3
"What a terrible day to be literate."
– HaithamAlMasri
"*rocks back and forth, hugging self*"
– crusticles
Slimy, Yet Satisfying
"Pan fried wasps"
– cepseudoestdejapris
"Crickets"
– BeautifulEssay8
"MUDBUGS"
– 0ldPainless
"Beondegi. It's silkworm pupae that's been roasted, boiled, or steamed. Yes, the larvae are still in there."
– McMadface
Umm...no
"trứng vịt lộn, it's duck egg but is half developed into a duck so it has bones and a bit of meat but still has egg yolk and egg white"
– alameperson5623
Enough Said
"Hawaiian pizza"
– victinibel
Yummy Or Yucky
"Halva.
It's very much a love-it-or-hate-it food. I hate it. It tastes like sand cake."
– User Deleted
Not Everything Can Mix
"I mean it disgusts people from here too but.... mac and cheese with ketchup on it."
"Its actually pretty good."
– Additional_Cry_1904
"My brothers always did that. The heathens."
– Ok_Sheepherder_8313
Didn't Need To Know This Was A Thing
"Fermented shark"
– Severe-Town-6105
"Oof, I'm a pretty adventurous eater but hakarl was definitely the worst thing I've ever put in my mouth. My husband and I made the mistake of ordering it in a restaurant, so an entire little glass dish full of it came out. I hate food wastage so we ate almost the entire thing. Taste alone wasn't so bad — surprisingly mild — but as soon as I breathed in, it was just pure, concentrated cat pee filling up my nose, throat, mouth. And it felt like every bite of food I had later that night smelled/tasted vaguely like it because I kept breathing out that aroma…"
– astraelly
Some of these don't sound so bad. Some even sound good. However, it's understandable why tourists end up hating a lot of these dishes.
We all have different tastes, but being so different is what makes life interesting!
Want to "know" more?
Sign up for the Knowable newsletter here.

Never miss another big, odd, funny or heartbreaking moment again.
America rarely listens.
That is because America always believes it is right.
That is not an unpatriotic admission.
I know many people will read it that way, but that would be a false assumption.
America needs some hard truth.
That is the only way to heal and move forward.
Who is willing to listen?
Redditor Pacificfighter wanted Americans to be open and hear about some facts they can no longer ignore. They asked:
"Rest of the world, what are Americans not ready to hear?"
We really need to understand how our politics has made us look. It's a disaster.
Heroes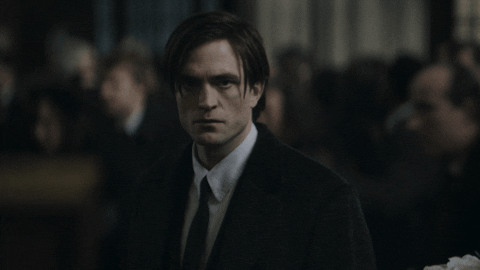 Robert Pattinson Reaction GIF by The Batman
Giphy
"Current Batman and Superman are British."
elusiveclownface
"Current Thor is Australian, and that's working out pretty well."
eaglescout1984
be healthy
"Just because it's 'organic' doesn't mean it's 'healthy.'"
SLVRVNS
"When the organic craze hit, the labeling and usage of the word killed me. I got a dual undergrad in chemistry and comp sci, so my mind can be very literal. Some things are absolutely organic, even if they are grown with pesticides bc they are organic compounds. WTF people."
stannndarsh
Weird
"Treating politicians like worship leaders is kinda creepy."
JewishPastor
"It's not just the political parties. It's identity politics across the board being leveraged. You should see the subgroups in society that hate each other. You have to laugh when one group that fits into the same general group hates the other group because they aren't '(group name/type) enough.'"
topcrns
Recovery Time
"You shouldn't have to give birth then go back to work a week later."
OldGreySweater
"I won't even get a week. I'll have to call in "'ick' when I'm in labor/giving birth and then as soon as I'm discharged from the hospital (usually within 24 hours for vaginal deliveries) I have to go back to work because I'm not eligible for any maternity leave at all."
"I honestly have no idea how I'm going to manage, but I am super jealous of other countries that have paid maternity leave, lower maternal death rates, and they also aren't paying $40,000 every time they have a baby."
oh_hey_look_its_me
Service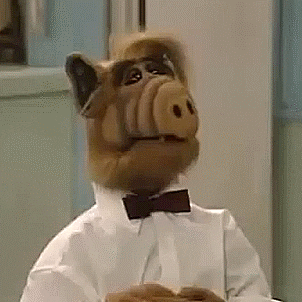 miami vice ok GIF
Giphy
"Your tipping system sucks."
SwingJugend
It's not that difficult to tip. Just do it.
Speak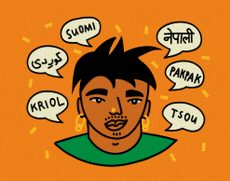 Talk Talking GIF by Wikipedia
Giphy
"It's normal to know more than one language."
insomniacMacbeth
"This really depends on where you're from. There are lots of monolingual people outside the US. IIRC ~50% of the world is monolingual."
Budget-Tie-3222
Blurred Lines
"Religion isn't something that should be tied so tightly to politics."
james_t_woods
"Religion in America is, in general, a mess. Here in the UK, religion has some power in politics but not to the extent that it has in America. Bishops mainly speak on topics like Euthanasia as they have experience with dying people."
CyanideIE
What a Mess...
"The first thought that goes through your head as you enter the ER shouldn't be 'how am I gonna pay for this?'"
PygmeePony
"I owe 100k+ in medical debt I'm never going to pay. It doesn't effect your credit so who cares. I just ignore it has no effect on anything. Some people are just idiots and take out loans to pay medical bills and then end up owing to a third party that will affect credit. The American system is great if you know how to take advantage of it."
Costco92
Who Cares?
"Other countries don't usually have such an obsession with high school sports. We have teams, maybe soccer, basketball, hockey... but if the team wins the cup or championship, good for them, no one else really cares about other people's after-school activities when you have your own."
Cloud_Murph
frauds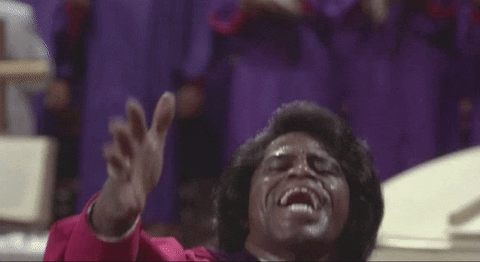 James Brown Church GIF
Giphy
"Celebrity pastors, commercial mega churches and other such things go against the teachings of Christianity."
UrMa9
America. Did you take notes? The world is watching.
Want to "know" more?
Sign up for the Knowable newsletter here.
Never miss another big, odd, funny or heartbreaking moment again.
Keep reading...
Show less
America the great.
Fifty states plus Puerto Rico.
There is definitely a lot to see.

You have to wonder what visitor's lists look like.
What are the most popular places to see?
I know in NYC it's the shopping sales tax.
But let's do a little traveling.

Redditor Cole-On-Cancer wanted to hear what American sites are on the agenda when visiting. So they asked:
"Non-Americans of Reddit, what state would you want to visit the most?"
I don't have a long list of places to see stateside. So entice me...
The Best Of...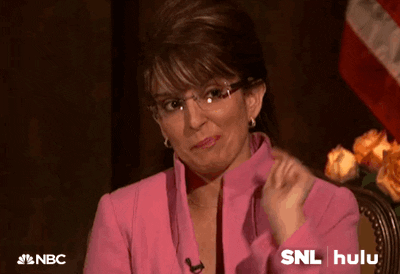 Saturday Night Live Finger Guns GIF by HULU
Giphy
"Alaska."
Odd_Cucumber_3149
"Particularly during the spring/fall, when the days are fairly 'normal' as far as the amount of daylight hours, but summer & winter in Alaska are definitely also an experience."
LaceyOkurrrt
Majestic
"I always wanted to see the Grand Canyon, so I guess Arizona."
Revolutionary_Oil897
"Grand Canyon is simply amazing. Keep in mind the north rim is closed in the winter."
AvonMustang
"I chose Arizona because I wanna see the saguaro's (kind of a cactus nerd here haha) but yeah the Grand Canyon might be worth checking out too lol."
Chromattix
The Beauty of it all...
"Wyoming - I would love to see the beauty of Yellowstone!"
Wtrpl14
"Wyoming is gorgeous, and Yellowstone is probably one of the most amazing and unique places on earth. I highly recommend everyone visit Yellowstone if they ever have the opportunity. The Grand Tetons right outside of Yellowstone are also breathtakingly beautiful. Wyoming is just all around a beautiful state. If you want to experience the American West, Wyoming is probably the best place to go."
Fred_Foreskin
Know the Difference...
"Washington. For the nature. Washington DC, for the museums."
Tropical_Geek1
"I was so excited to see my home state as the first comment! Washington is often forgotten about, which is a shame, because it really is beautiful. And it especially grinds our gears when people assume Washington is referring to DC, so thank you for knowing the difference!"
AnnofAvonlea
On the grill...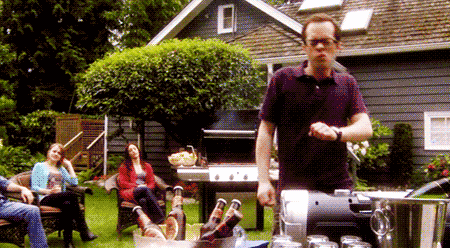 happy bbq GIF
Giphy
"The BBQ states of America. The ones that have their own variation on the cuisine."
Galloping_Scallop
"So, anywhere in Texas, Kansas City, Nashville, the Carolinas, and some random black dude in Mississippi."
Training-Seat-8991
I love me some BBQ. So much to eat. Like a several state buffet.
Superior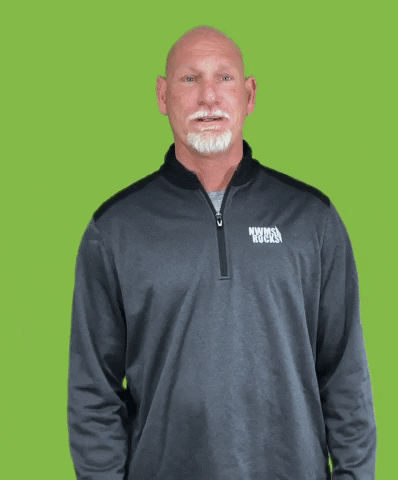 Reel It In Jay Buhner GIF by Northwest Motorsport
Giphy
"The boundary waters in Northern Minnesota is one of the most beautiful remote places I've ever been. World class fishing, trout are delicious and plentiful. Plus a chance to see moose. Really enormous wilderness area. Lake Superior is also it's own treat, really feels like an ocean, great sunsets."
seeeeya
Does It really exist?
"Nebraska, to see if it actually exists."
GangstaOctopus
"To really gain perspective on this question, drive the width of Nebraska along highway 80. You will be in Nebraska for hours, driving along the main interstate highway that runs through the state, and aside from Lincoln and Omaha you will not see anything else but flat plains covered in corn. Does Nebraska really exist? I don't know if I can accurately call that existing. It's a sort of limbo state or purgatory."
ToBePacific
Eye Popping
"I'm from Texas and my first trip to Lake Michigan was eye popping. It wasn't that it was so beautiful and... just perfect. It was that it was perfect and no one seems to know about it. White sand beaches. Nice waves. Highs in 80s mid summer. No salt or seaweed. No crowds. Cheap rentals. Dune rides. And no one knows."
wiinkme
The Natural Look
"Oregon seems like it has some really beautiful natural areas, and then maybe California because nice hot weather and beaches. Though honestly if i ever go to America i would love to just do a huge road trip tour with some friends. Apparently California is not that good for hot weather and beaches lmao."
whalezark
G'Day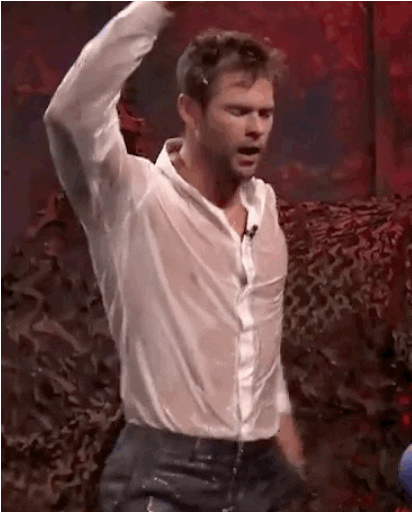 Jimmy Fallon Flirting GIF
Giphy
"Australian here - When I was in my teens I really wanted to live in a Redneck trailer Park in the deep South just to see if it really was like the movies portrayed. So whichever is the best state for that."
"Otherwise California to see a friend and Seattle, WA cos music. The Missus wants to go to Hawaii for our 10th anniversary and isn't sold on my response of 'its just Port Douglas with volcanoes. Just want to say, all of your replies have made my day! Cheers!"
theycallmeasloth
So many places to see and visit. Get to packing...
Want to "know" more?
Sign up for the Knowable newsletter here.
Never miss another big, odd, funny or heartbreaking moment again.
Keep reading...
Show less
There are over 190 countries around the world today and each one has its own fascinating history. Many people love to travel to far off lands to learn more about these places. But are they always getting the full picture, especially if that country has a sordid past?
Many of us know about the genocide that took place in Rwanda nearly 30 years ago just as we know about the way that Chile's leader, Pinochet, would disappear his opponents. But that's just scratching the surface.
People told us some creepy facts about their countries after Redditor Dantehasabig_ asked the online community,
"What are creepy facts about your country that most foreigners wouldn't know?"
Portugal
"Portugal basically started the transatlantic slave trade and sold and enslaved millions of African people. There were far more slaves in Portuguese Brazil than there ever were in the USA, but people only talk about the Americans being the slave monsters."
No_Brilliant5576
Portugal was also the first European country to attack Japan. It enslaved so many Japanese people that the Emperor of Japan threatened to declare war against Portugal.
History is wild.
Spain
"When Spain abolished slavery, instead of freeing the slaves they sold them to Morocco. It's disgusting."
UnbearableHuman
The history of human beings being sold for profit is horrifying, as it should be.
Australia
"In Australia, we had a Prime Minister who went swimming and just never came back. To this day no one knows what happened to him."
YUNGBLOOD5897aus
Ah, yes, that would be Harold Holt. He is now remembered more for the circumstances of his death than for his political achievements.
United States
"Nearly 100 workers died during the construction of the Hoover Dam. This has caused some urban legends about people still being entombed in the concrete, which is false, but there were in fact cases where people got buried by concrete and they had to extract the bodies because human bodies would compromise the structural integrity."
DawgCheck2
I love that the reason wasn't humane, but structural.
Mexico
"In my country we have a place where there are many creepy and authentic dolls everywhere you go. Up in the trees, down staring at you. Possibly one you are going to step on…."
MotherofCreepypasta
Yes, this is a definitely a place I have no interest in visiting. I've seen enough movies about creepy dolls to last me a lifetime.
South Korea
"This isn't creepy, but in the most militarized border in the world, the DMZ, wildlife has actually been flourishing there. Untouched and unvisited by people for several decades."
TheDashingPigeon
I'd say the circumstances of life beyond that border (and everything that led up to the creation of that border) is definitely creepy.
Belgium
"On top of subjugating and plundering the Congo, Belgium also sold the chains and shackles to slave traders in West Africa, shipped African people to America as slaves, and returned with butt loads of money back to Ostend. What one would call the original Devil's Triangle."
rjalxldr
In case any of you were wondering, King Leopold II of Belgium was a horrible person.
Ireland
"Ireland. We used to have "mother and baby homes" run by nuns where unmarried women were forced to go and work in commercial laundries to pay for their upkeep because having a baby out of wedlock was so unacceptable. This was done with the full support of the state. The last one only closed in 1998."
TheGratedCornholio
Anyone who reads about the Magdalene Laundries is in for some some depressing reading.
Canada
"Indigenous Canadian children were sent to residential schools to be abused and killed. This was approved and funded by the Canadian government and we still don't know how many kids actually died."
EddTheMetalHead
The details to come out of Canada in the last year are horrifying, but learning about these things and acknowleding them is hopefully the first step to reparations.
Algeria
"Remember the thing Pinochet did to political opponents? You know, throwing them out off helicopters into the ocean? Yeah, we did that too during our war in Algeria. When they noticed that bodies would resurface, they'd attach concrete blocks to the victims' feet."
O-Alexis
Nooope. Talk about horrifying.
Every country out there has some skeletons in its closet, and some of those are more well known than others.
Have some stories of your own? Feel free to tell us more in the comments below!
Want to "know" more?

Sign up for the Knowable newsletter here.
Never miss another big, odd, funny, or heartbreaking moment again.
Keep reading...
Show less
As citizens of the U.S., we don't think twice about the overly generous food portions in restaurants or flinch when strangers want to engage with us with small talk when in public.

But the same behaviors and customs don't necessarily go over well over in other countries.
Food portions are significantly smaller in Japan, and the French typically prefer not wasting their breath in asking people what they think about the weather.
Curious to hear from the perspective of foreigners Redditor Miserablemermaid asked:

"Non-Americans of reddit, what was the biggest culture shock you experienced when you came to the US?"
People must think we're a gluttonous country.
Food, Glorious Food
"Food advertising EVERYWHERE."
– UnAccomplished_Pea26
"The portion sizes in restaurants are huge too."
– ErfdsSdfre
Endless Refills
"When we first arrived, and I walked up to a soda machine. We never had those, and I think I drank 10-15 refills of coke before my parents started yelling at me. UNLIMITED SODA ARE YOU KIDDING ME WTF."
– Lord_Disagree

Beverage Options
"The different kinds of flavors for beverages. I was overwhelmed by the sheer number of options."
"Just so you guys know,I enjoyed having multiple options, until I came to the US I had no idea I liked Blue Raspberry flavored soda and I found out that I liked to mix different kinds of sodas from the fountain and make a cocktail soda occasionally."
"Also, I like how you guys have a shit ton of flavors for your alcohol. I liked a lot of them but to be honest I didn't enjoy the whipped cream flavored stuff."
– howwouldiknow--
The general friendliness in our country is something to embrace.
Familiarity
"Everyone I met treated me like a long lost friend."
– Red_Ranger75
"Americans are as one Canadian Redditor once said 'collectively crazy, but individually the nicest people you'll ever meet.'"
– e2a0s1

Taking Initiative
"Yea, I also experienced this. I just loved it! it is not hard to get acquainted with people if they are so willing to take the first step with saying hi!. I am an introvert and a bit shy, so I helps a lot. Also people is kind on average."
– notastupid_question

Road Worker Assistance
"I was walking down the street and there were some road workers doing something a bit ahead. When I got near them, one of them approached me and super kindly asked me to cross to the other side, halted the traffic so I could cross and wished me a nice day as I went along."
"In my country they would've probably heckled at me for not crossing, and I would've told them to go f'k themselves for not signaling things properly as I walked in the middle of the street potentially getting hit by a car."
– madkeepz

There's apparently a size contest happening everyday in the U.S.
Go Big Or Go Home

"Everything being f'king huge. Literally. Road lanes, groceries, soda sizes. Especially distances: where i come from, 3 hours of driving are enough to cross half of the country, in the US it's just a small drive to go to see a relative or something."
– salderosan99
Everything Is Supersized
"The huge packaging units in the supermarket.. Everything just biiig."
–pillemille
Magic Of Costco

"I took a friend from France to Costco once. He just walked around saying 'wow' and touching everything."
"Edit: for those who don't know, Costco is a magical place that will plan your funeral (sell you a casket), put new tires on your car, give you an eye checkup, sell you 10 pounds of king crab, sell you a Hawaiian vacation package, or a 75 inch flatscreen, or a new bed, or a 100 pack of pens you didn't know you wanted. They also have the cheapest gas in all the land."
– IF'kTheDrummer
People discuss the in-your-face advertising in our country.
Too Many Commercials
"Commercials were particularly obnoxious."
– Grapezard
Can't Get Away From Them
"Yeah and they're EVERYWHERE. Like random objects are shouting at me to buy sh*t every waking moment of the day. US TV has at least double the advertising of UK TV I'm sure of it."
"It's got to have an impact on your sanity being bombarded with so many adverts."
– Heikold
Stop Yelling!
"As an American who recently drove through the south WHY THE F'K ARE THERE ADVERTISEMENTS ON THE GAS PUMPS AND WHY ARE THEY YELLING!? But really I just want to get my gas and maybe a donut at 7am I don't want to learn about the latest tik tok trend at 100db.
– aliendepict

Side Effects May Include Everything, Including Your Kitchen Sink
"Their commercials concerning health can be downright heartless."
– honeymochie

This is how Americans roll.
On The Road
"Turn right on red. Beautiful."
– klonricket
"Yeah this f'ked me up too! Had some aaaangry people behind me wondering why I wasn't moving!"
– D_Cakes_

Pearly Whites
"People really care about their teeth like whitening and straightening."
– WhitePhatA**
"I was talking to a friend about hair transplants. I said it would be nice to get since I'm balding but I don't want to pay that much for something cosmetic. She says, 'Have you thought about whitening your teeth?'"
"Well, I hadn't but ever since that comment I think about it all the time! Thanks, friend!"
– CaesarWrap

Different Interpretation
"British here, the first time I visited the US I was 11, I heard a mom scream at her daughter 'get your fanny over here' Fanny means vagina here 😂😂😂"
– After_Cheesecake3393

Rise And Shine
"How early everything starts. School, work. 6am wake ups. That was hard."
– helicoptercici

Despite the currently weird political climate, I do see how we are generally kind people here in the U.S. of A.
So it's mind-boggling to me how certain groups of people have not been treating others with enough kindness and compassion in these recent years.
I'm guessing we just lost our way and we have the capacity to eventually get back to a place where the foreigners' positive opinions about us can be validated.

Want to "know" more?
Sign up for the Knowable newsletter here.

Never miss another big, odd, funny or heartbreaking moment again.
Keep reading...
Show less