Sharon Stone is out here, sexagenarian (that's an age reference), still stunning, single and trying to live her best life.
But now she has to get past big tech too.
---
Absolutely no issue though for Stone.
Did you even see Basic Instinct?!
This woman is unstoppable.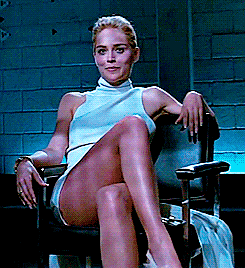 Giphy
Apparently, Stone was booted from the dating app Bumble after several users complained that her profile seemed fake.
And Sharon Stone was NOT having it.
She took to twitter shortly after she was blocked, even posting the very message she received on her Bumble account.
https://t.co/wrsFpTkygp

— Sharon Stone (@Sharon Stone)1577688486.0
Asking, "Hey @bumble, is being me exclusionary?" Stone raises an interesting dilemma.
What if hugely popular movie stars do want to simply mingle on a dating app with normal people, go on shot in the dark dates, and see where it all goes?
Can someone like Sharon Stone—who recently became single again, and is LOVING it—partake in life like the rest of us?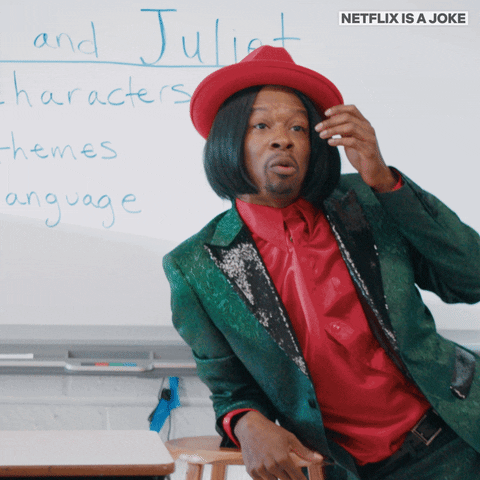 Giphy
Of course, Bumble unblocked her account within a few hours.

@sharonstone @bumble AHA! @sharonstone, we at @bumble found your account, unblocked you, and ensured this won't hap… https://t.co/xCSTmh2BWY

— Clare O'Connor (@Clare O'Connor)1577697960.0
But in that approximately 3 hour hang time between blockage and unblock-age, twitter went wild about the whole thing.
@sharonstone @bumble Perhaps you could try walking up to any person in the entire universe and saying "Hi, I'm Shar… https://t.co/UEnrzK0ZV4

— Liddle' Savage (@Liddle' Savage)1577708775.0
@sharonstone @bumble hello sharon if youre ever in buffalo and kinda dig fat guys with mustaches my dms are open… https://t.co/oqN7zb3ONN

— StachesStashes (@StachesStashes)1577687138.0
@sharonstone @bumble *joins the Twitter queue offering to take you on a date* https://t.co/MJ07F1Oc6C

— Gregg 🏴󠁧󠁢󠁷󠁬󠁳󠁿 (@Gregg 🏴󠁧󠁢󠁷󠁬󠁳󠁿)1577691820.0
@sharonstone @bumble Lordt the men on this thread trying to get with Sharon Stone ... https://t.co/vy7S0Coafd

— Welsh G. (@Welsh G.)1577693552.0
@sharonstone @bumble The good news: Sharon Stone's @bumble account restored. The bad news: Bumble's servers can't… https://t.co/GTowurna5K

— 🏝 Kim (@🏝 Kim)1577706099.0
Now we can all rest easy knowing that Sharon Stone *might* find herself a new year's date on Bumble.
Good luck folks!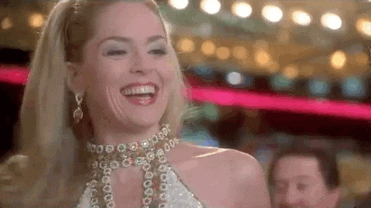 Giphy
You're welcome.

In almost entirely unrelated further reading, check out this satire piece that claims Stone is the prime suspect in that Cannes jewel heist case.
And you can get the film that made Stone a household name, Basic Instinct, here.