Amy Schumer can't ever catch a break from her numerous haters, but fortunately the raunchy comedian can always give as good as she gets.
---
Over the last nine month,s Amy Schumer has been giving followers a candid inside look at the heartwarming and often hilarious joys and discomforts of pregnancy.
From her one of a kind maternity photos to some truly worrying health scares, the brutally honest comedian held nothing back.
And finally, just two weeks ago, Schumer and husband Chris Fischer finally welcomed their beautiful baby boy Gene into the world.
The journey to motherhood had been pretty tough for Schumer who suffered from a condition known as hyperemesis which made her violently nauseous throughout her entire pregnancy.
At the end of it all though, Schumer shared an inspiring post saying it had all been worth it.

After such a challenging pregnancy, one might assume Schumer would take some much deserved time to recuperate.
But just two weeks later, the warrior mom was back out doing what she does best: making us all laugh.
This week Schumer shared an image of her first night back on stage post-baby with her followers on Instagram, announcing in the caption, "I'm back!"

amyschumer/Instagram
Supportive fans were astonished with how quickly Schumer made it back on stage.

therealaliwentworth/Instagram

robinfitz/Instagram

profemilyoster/Instagram

felicityward/Instagram
But of course haters were also there to mom-shame and call Schumer out for everything from her privilege to leaving her new baby too soon.

Ipearstrom/Instagram

tsegui1/Instagram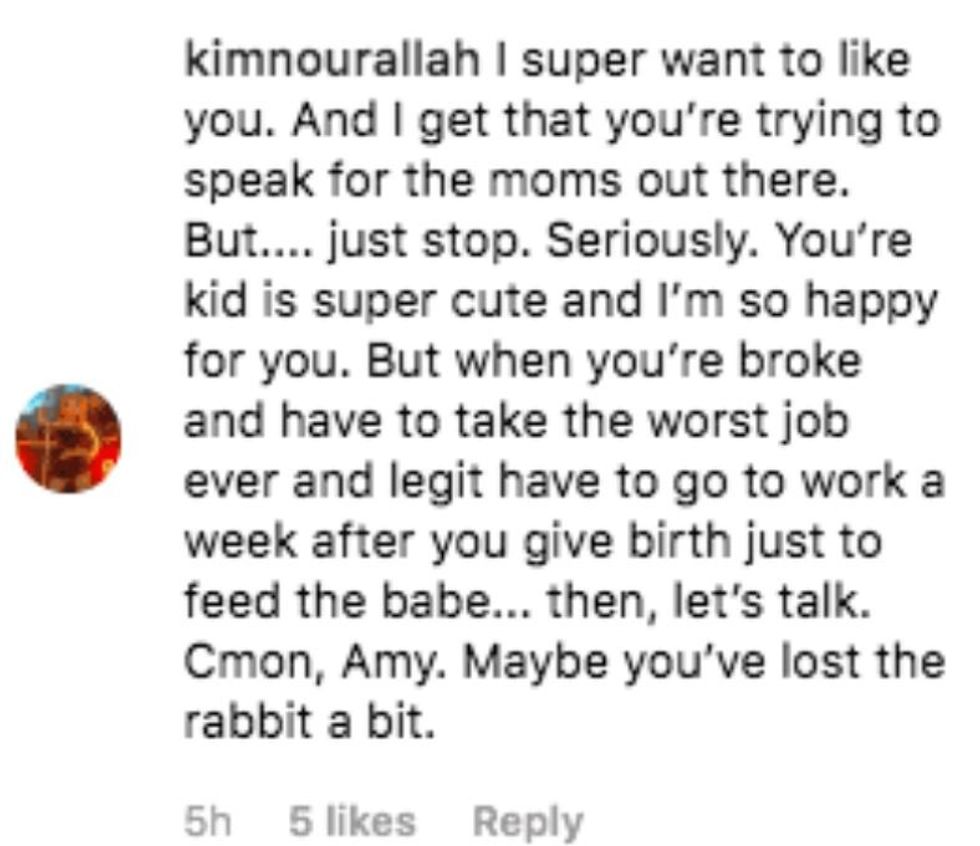 kimnourallah/Instagram

tcjackson2015/Instagram
In true Schumer fashion though Amy had a shout-out to all her haters up on Instagram the next day.
The candid post featured Schumer using her breast pump with a special message for all her mom-shaming critics out there.


amyschumer/Instagram
It was pure classic Schumer, and fans were of course there to cheer on the unstoppable new mom.

therealdebramessing/Instagram

j__vedder

melissamolinaro/Instagram

francesfischer/Instagram
It seems like nothing can stop Amy Schumer which is probably why we love her.
Now we're just dying to hear Schumer's hilarious take on parenthood in a few months.