The world was shocked to hear of basketball legend Kobe Bryant's and his daughter Gianna's deaths in January after a freak helicopter accident.
Wife and mother Vanessa Bryant has since been using social media to keep the memory of her loved ones alive.
---
Bryant has been expressing her grief on Instagram.
Gianna was 13 years old when she passed away in the helicopter crash, along with her father and all other seven passengers.

The group was en-route to a school basketball game. Gianna's teammates Payton Chester, 13, and Alyssa Altobelli, 14, along with members of their families and the chopper's pilot, were also victims in the crash.
Much like her father, Gianna was a gifted basketball player.
Gianna was nicknamed "Mambacita", an homage to her father's nickname "Black Mamba." She aspired to attend the University of Connecticut and to play on their basketball team. She was a student at Harbor Day School in Corona del Mar, CA, where she played on the basketball team, which was coached by her father and Christina Mauser, who also died in the helicopter crash.

On Wednesday, the private school held a jersey retirement ceremony in the young girl's honor.
Vanessa posted about the ceremony on Instagram, during which the school retired Gianna's number "2" jersey.
She also posted videos of students and faculty members speaking about her daughter.
Gianna was a member of the eighth grade student council, and her peers praised her leadership skills and kindness.
A group of younger students who knew Gianna sang Maroon 5's "Memories" in remembrance. Music teacher Yunga Webb tearfully explained the song choice:
"I chose that song because I intend to keep Gianna with us in our own special way, through all that we do."
Webb went on to describe Gianna:
"I want to speak to her character, mostly. This is a person who never slung mud... Talking bad about others, never heard her do that. She was always above that, she would always rise above that. She didn't engage in these trivial conversations that were not positive. She stayed positive."
Athletic facilities director Michael Coleman closed the ceremony, praising Gianna as a basketball player and a student.
"Today we honor Gianna as a student and as an athlete. As a coach, we always want to find and coach students who are committed, dedicated, and passionate about a sport. Gianna was all of these."
Coleman became emotional as he described her as a compassionate and inspiring friend, and how he hoped the students would keep her in their memories.

"She'll be the last person to wear the number two for Seahawk basketball team. We hope that when you look at her jersey hanging in the gym, you will remember Gianna and be inspired to work hard and be passionate about whatever your interest is."

The ceremony was emotionally moving, and people flooded the posts with well wishes for the Bryant family.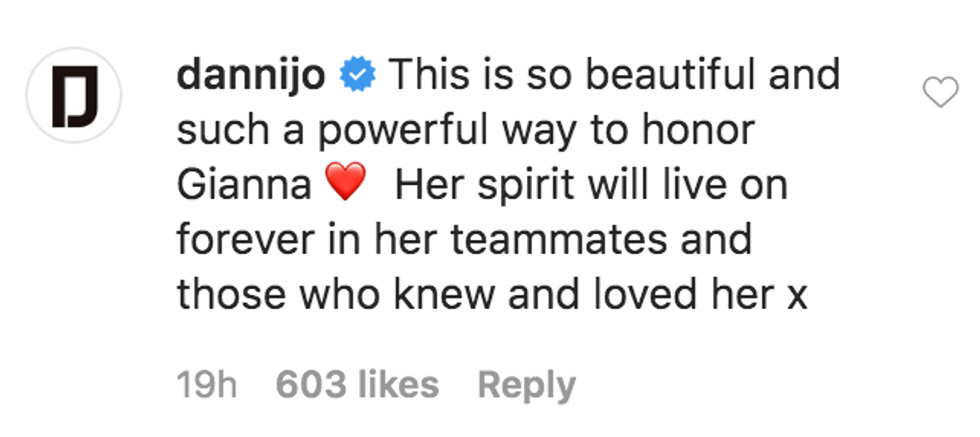 @dannijo/Instagram

@michaelcostefr/Instagram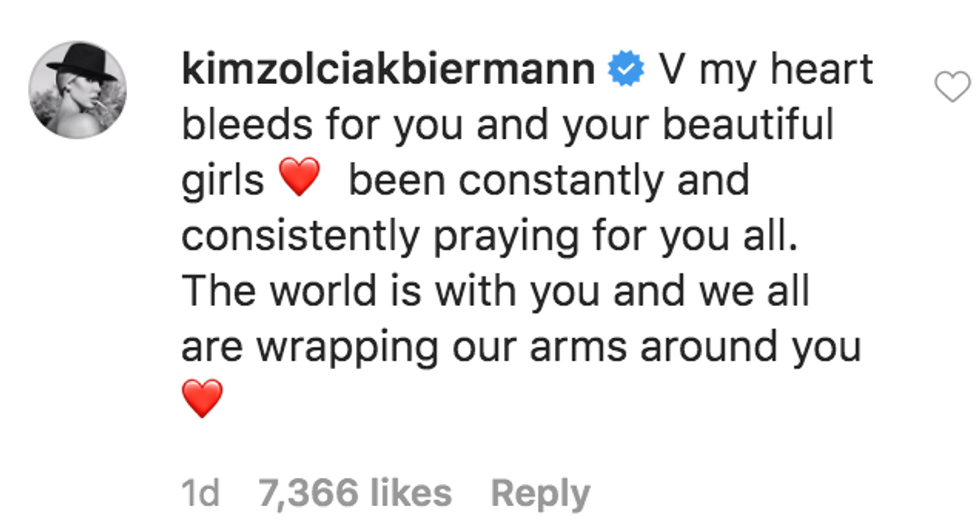 @kimzolciakbiermann/Instagram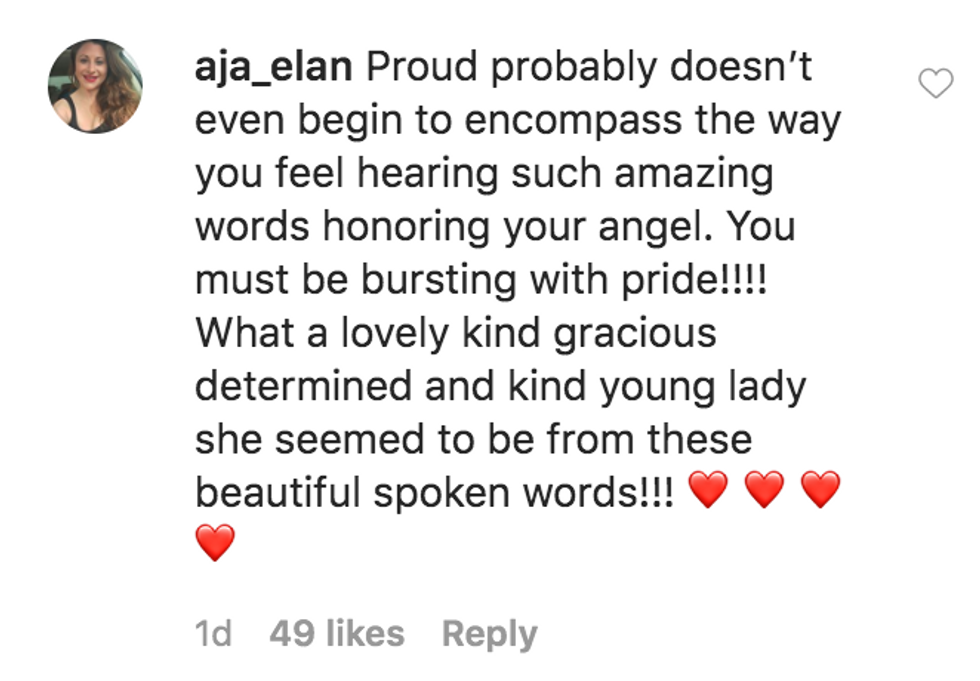 @aja_elan/Instagram

@sosehmayrig/Instagram
Along with Vanessa Bryant, Kobe and Gianna are survived by daughters and sisters Bianka, Natalia and Capri.