Occasionally, on Tinder, you'll meet someone you don't actually want to meet. If the feeling isn't mutual, some creativity is often required to let someone down easy while still having a good time. Twitter user Hannah has mastered this art. When she realized Patrick wasn't someone she intended to make real contact with, she fooled him in a brazen way.
---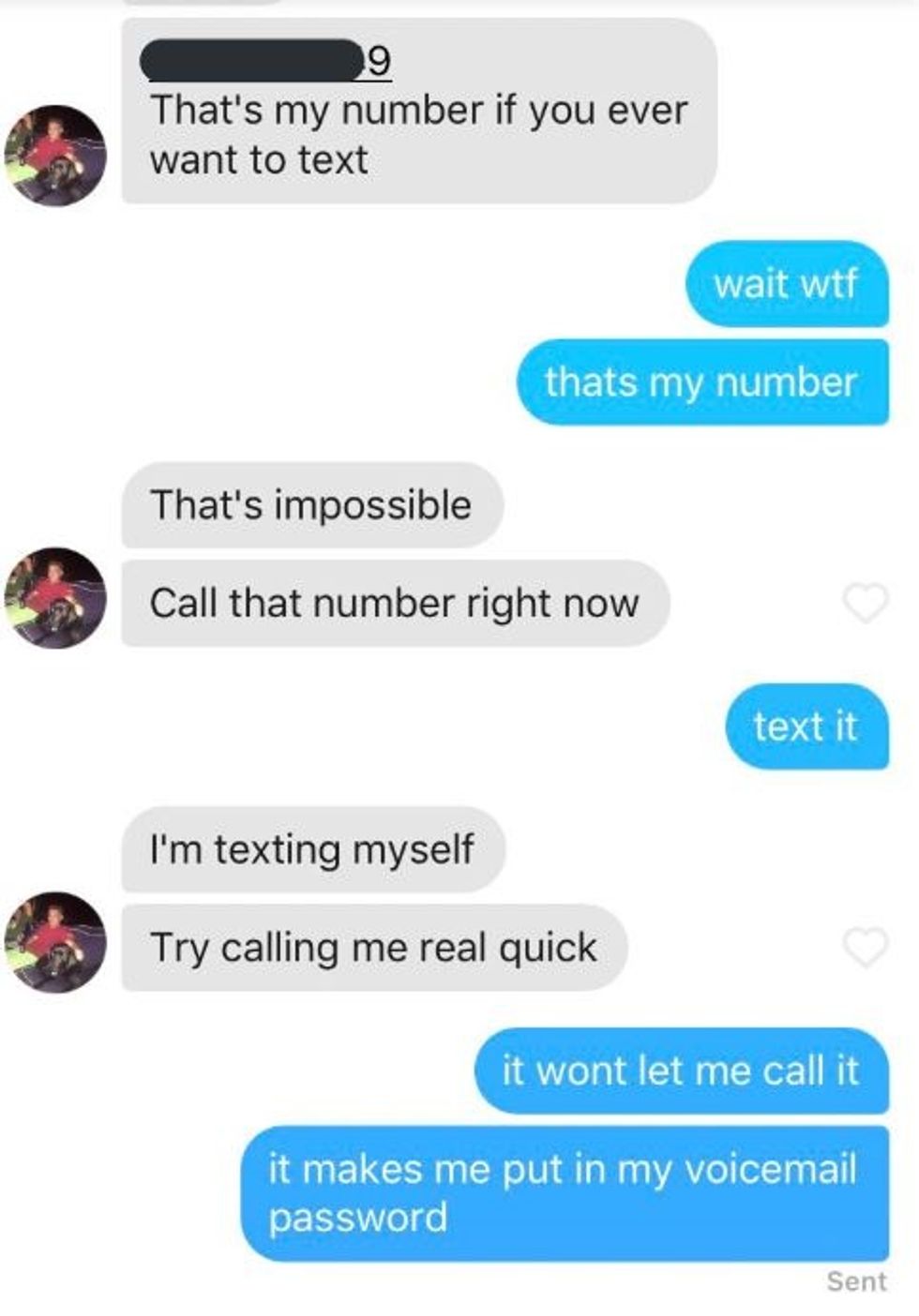 Twitter
Hannah managed to convince Patrick that she couldn't call him...because she had the same phone number that he did.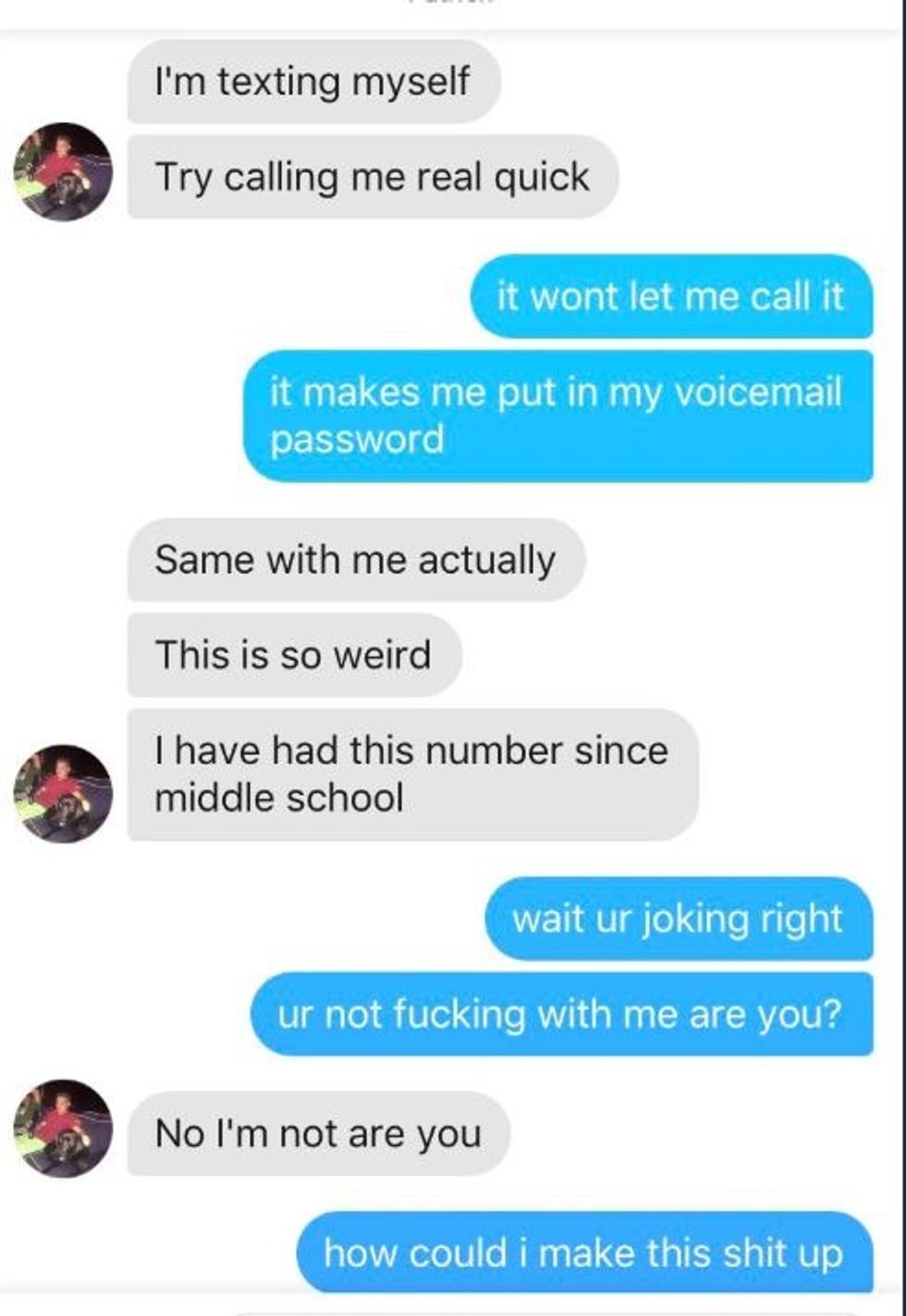 Twitter
Twitter couldn't believe Patrick fell for the scheme, which makes no sense if you think about it for even a second.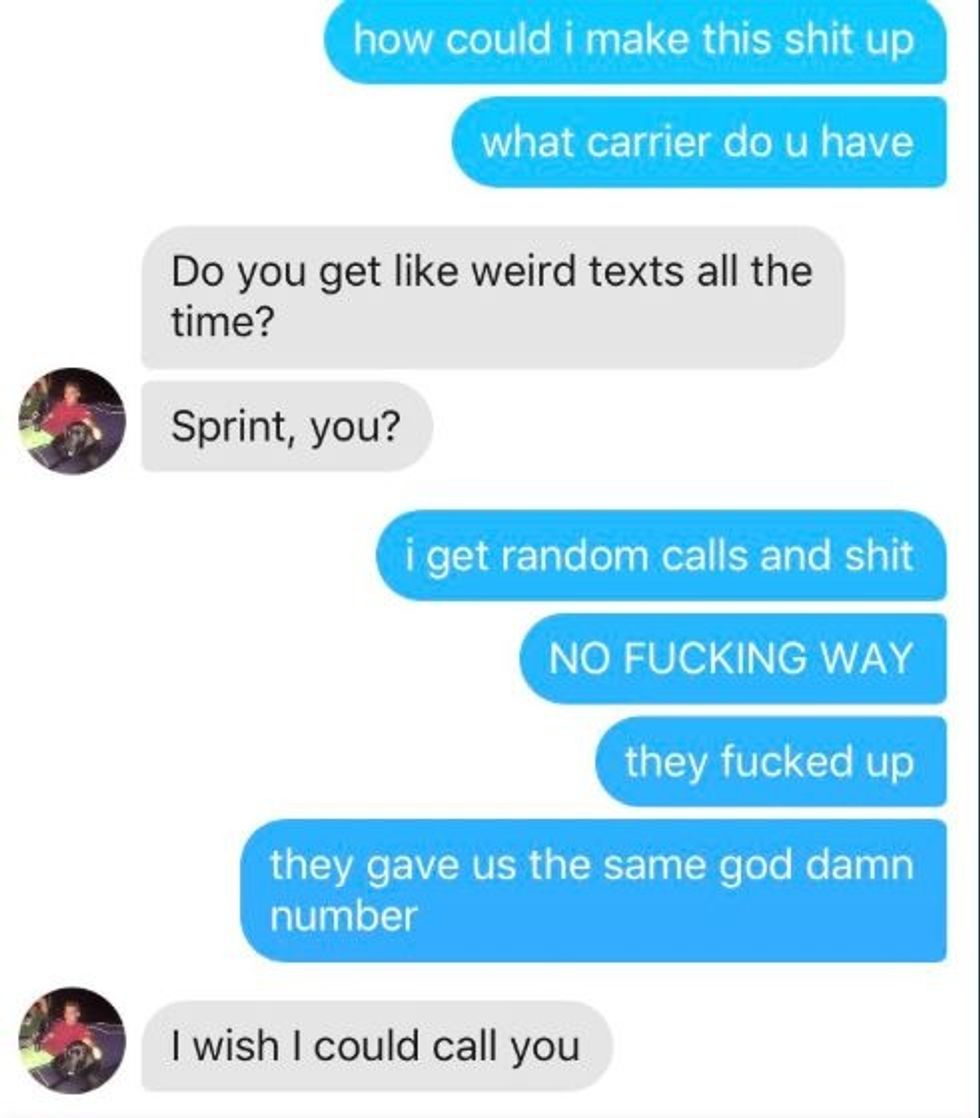 Twitter
Many remembered a famous scene from the legendary second season of Spongebob Squarepants:
A few readers thought Hannah was mean for fooling a guy who was just looking for a date on a dating app.
But fear not! Hannah later texted Patrick to make amends...though it still took him a while to realize he'd been bamboozled.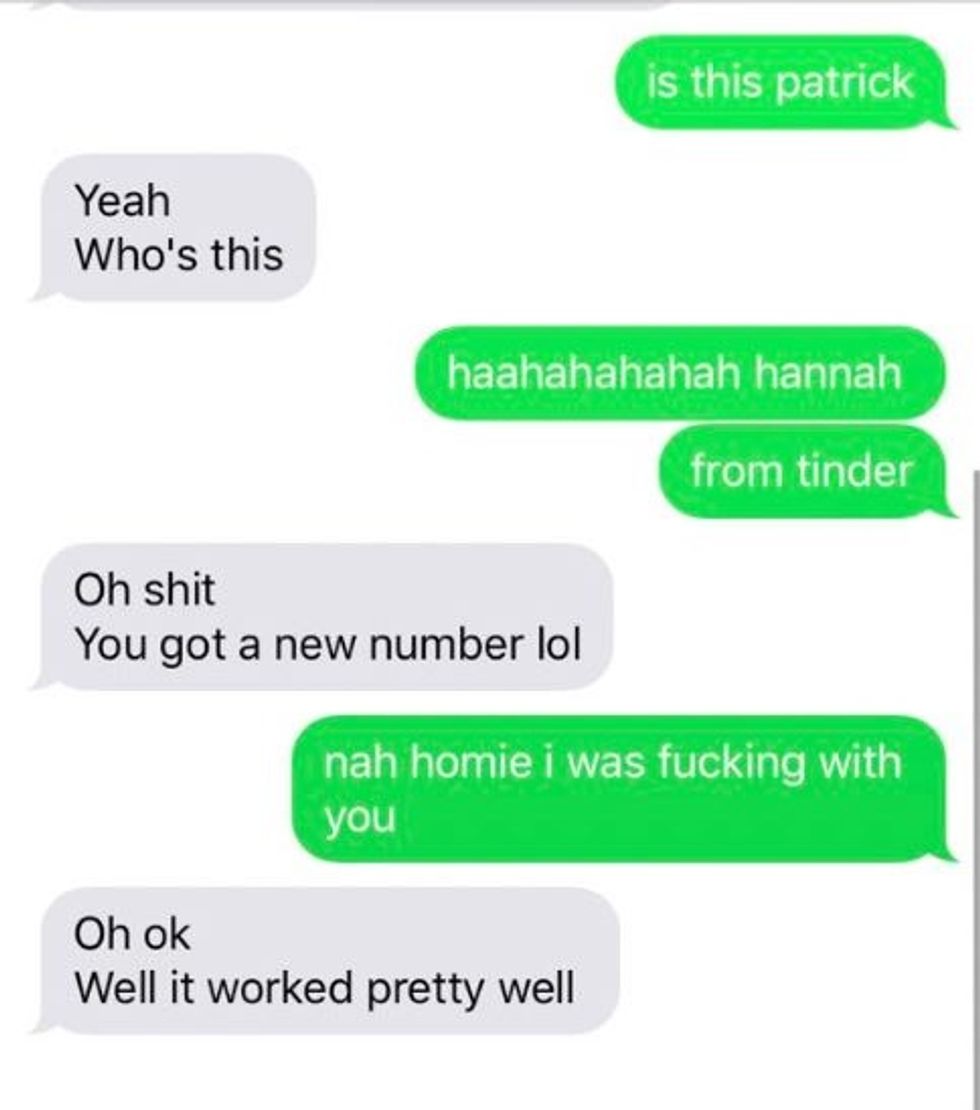 Twitter
And now we know what to do the next time we're in Hannah's situation, with a Tinder match we're just not that into.
H/T - Indy 100, Business Insider