Occasionally, on Tinder, you'll meet someone you don't actually want to meet. If the feeling isn't mutual, some creativity is often required to let someone down easy while still having a good time. Twitter user Hannah has mastered this art. When she realized Patrick wasn't someone she intended to make real contact with, she fooled him in a brazen way.
---
i just convinced a tinder boy we had the same number so i didnt have to text him https://t.co/guDBlP3iw3

— hannah (@hannah)1534919227.0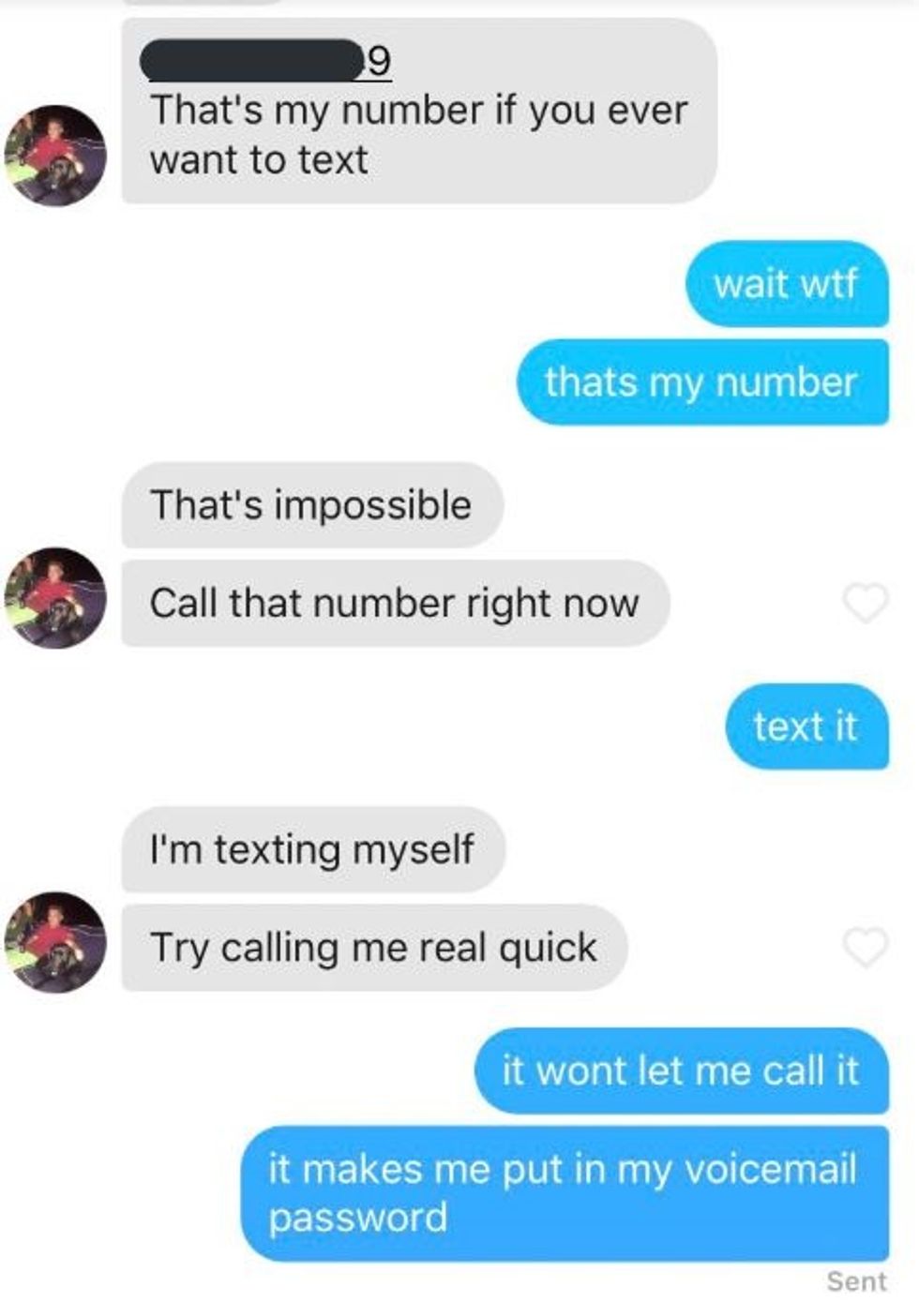 Twitter
Hannah managed to convince Patrick that she couldn't call him...because she had the same phone number that he did.

@hannahhhhxoxo I'm fucking dying. Men are literally such idiots https://t.co/zREGYZBGxu

— $ $ $ (@$ $ $)1534989453.0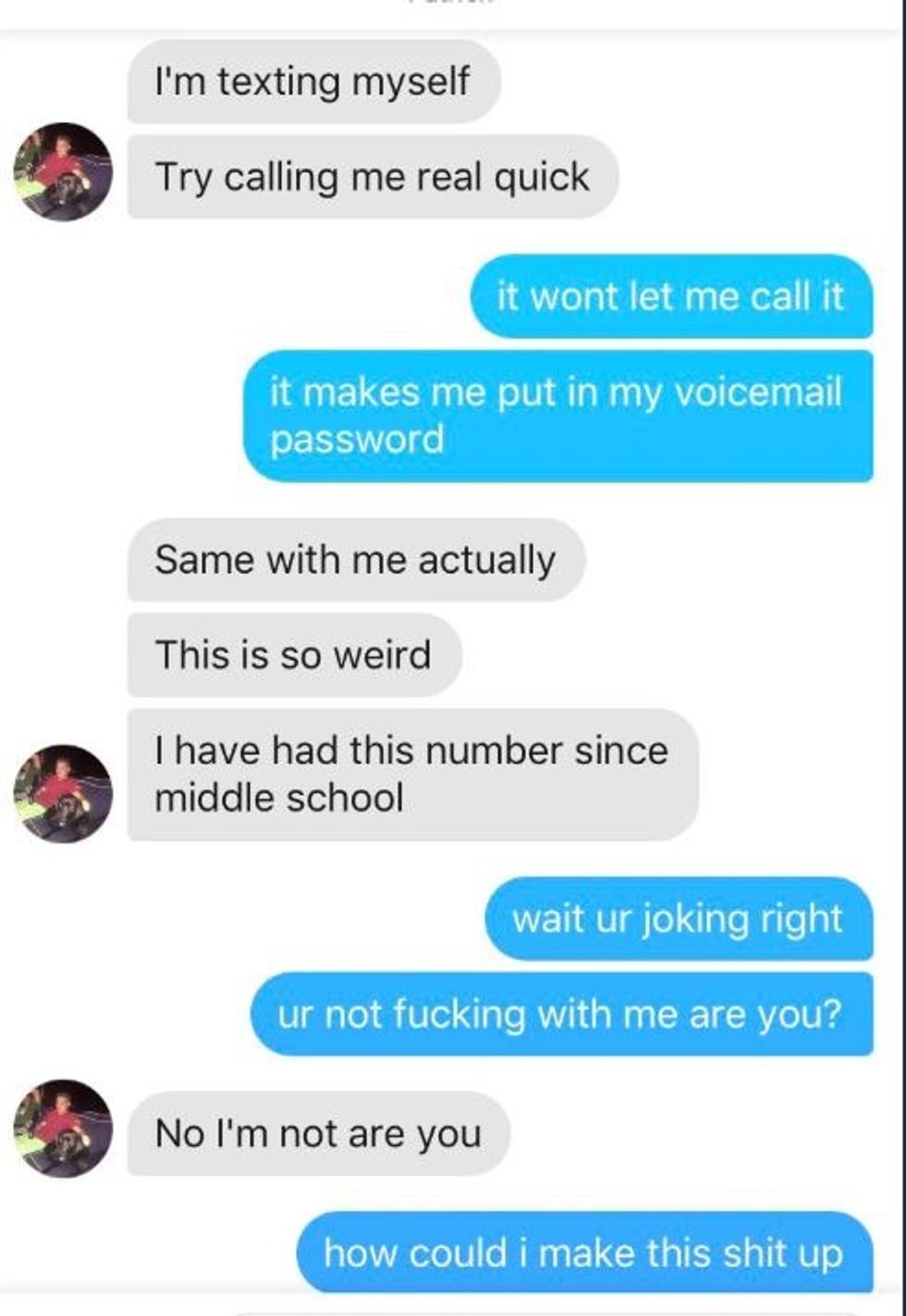 Twitter
Twitter couldn't believe Patrick fell for the scheme, which makes no sense if you think about it for even a second.

@hannahhhhxoxo @kacimaee "I wish I could call you" https://t.co/FVCSVJuHlZ

— babymonster (@babymonster)1535082187.0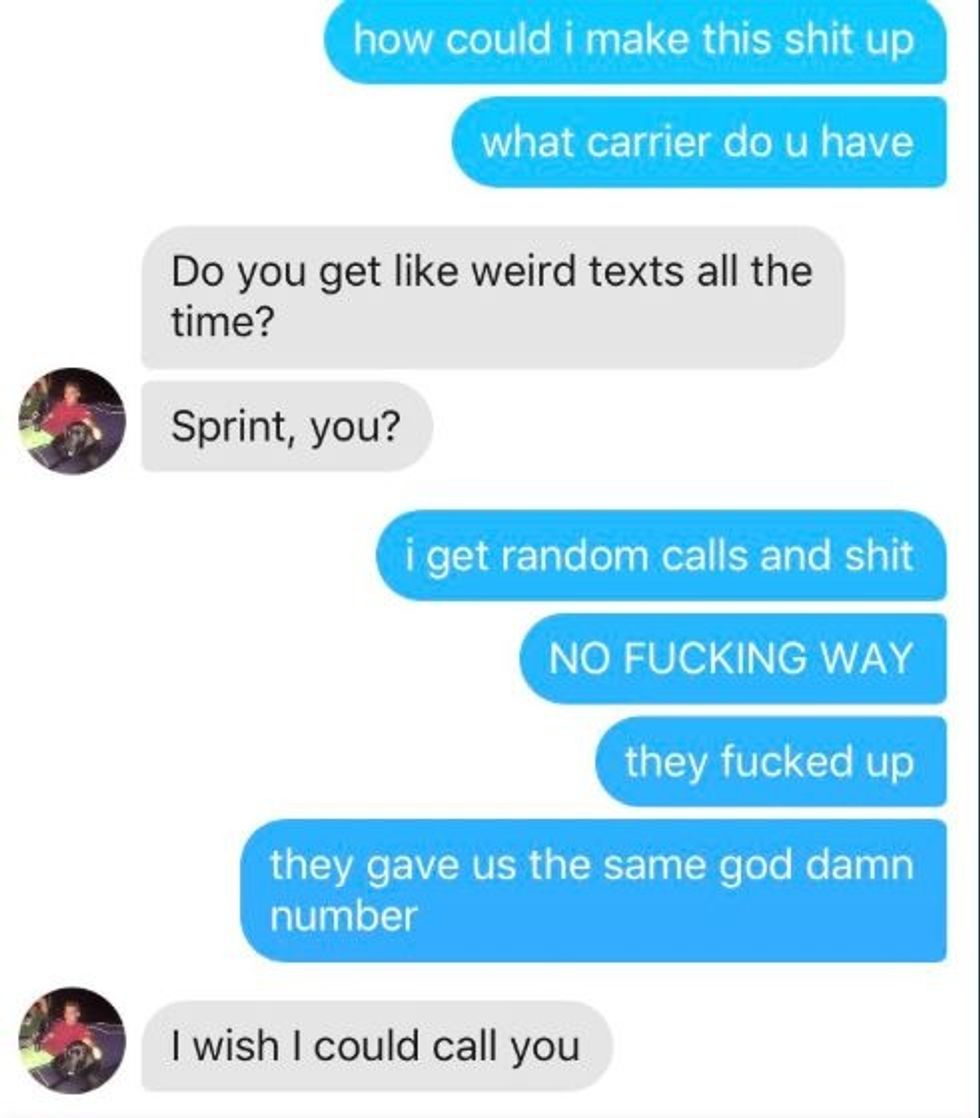 Twitter
@hannahhhhxoxo @AvaladonCosplay https://t.co/eZCclgLgTe

— j a m i e ☾ (@j a m i e ☾)1535001918.0
Many remembered a famous scene from the legendary second season of Spongebob Squarepants:
@hannahhhhxoxo @anaperks https://t.co/dhoQ1hW2QN

— Brandon Mendoza (@Brandon Mendoza)1535093802.0
@hannahhhhxoxo ok but you're a really good liar i lost myself in the middle of reading the conversation and believed u too

— hiba (@hiba)1535076979.0
A few readers thought Hannah was mean for fooling a guy who was just looking for a date on a dating app.
@hannahhhhxoxo I'm so confused?? Why are you even using tinder if this is what you're doing?

— I'm Not Carrie Underwood! (@I'm Not Carrie Underwood!)1535005866.0
@hannahhhhxoxo @_FlightToAsia https://t.co/xVtSW6YUAh

— Unprofessional Ceez (@Unprofessional Ceez)1535092472.0
@hannahhhhxoxo @sophieV_17 This is cruel and unusual punishment

— Andrew (@Andrew)1535073671.0
But fear not! Hannah later texted Patrick to make amends...though it still took him a while to realize he'd been bamboozled.
update for yall who didnt think he believed me https://t.co/Mt26f8xC0r

— hannah (@hannah)1534991197.0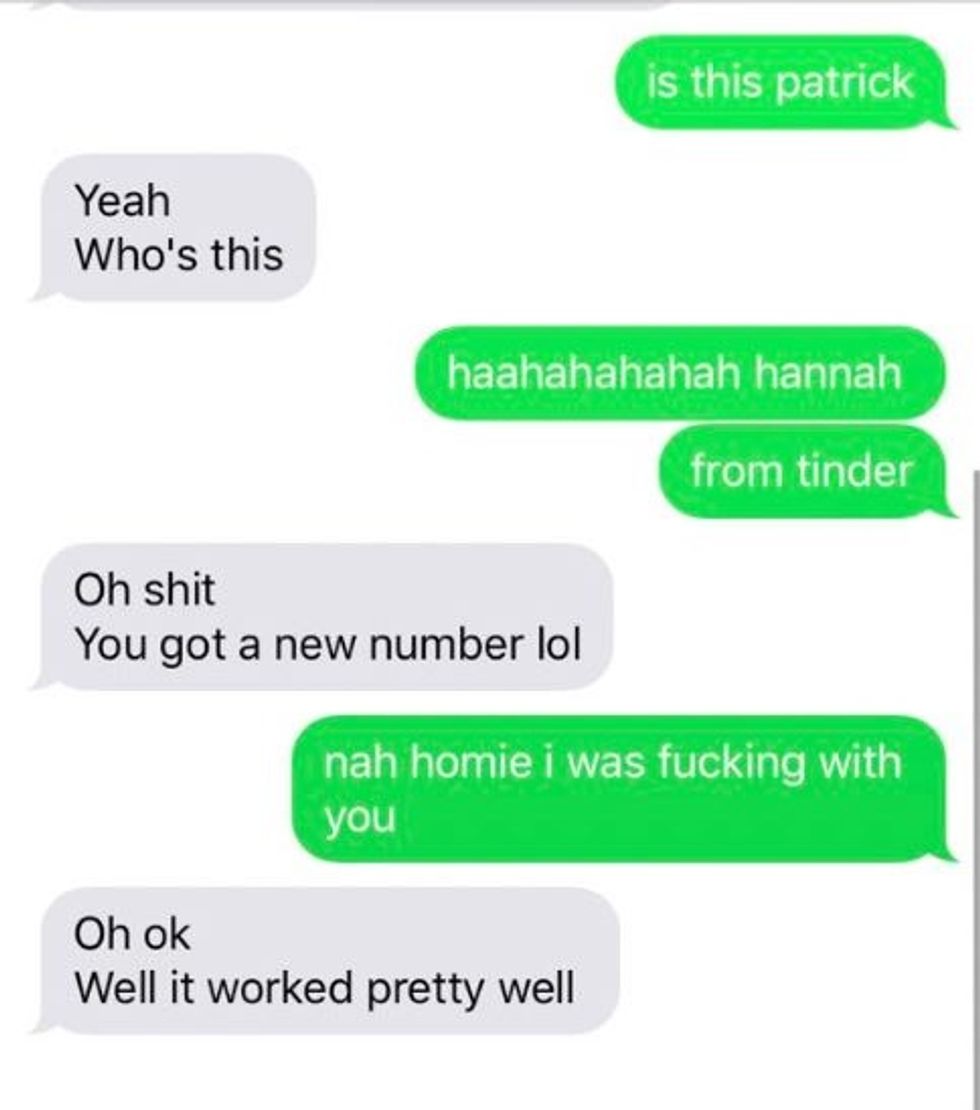 Twitter
And now we know what to do the next time we're in Hannah's situation, with a Tinder match we're just not that into.
H/T - Indy 100, Business Insider