People Break Down Which Professions Get An Unjustified Amount Of Hate
Having to work for a living is hard work.
Some jobs come with difficulty and two extra sides of stress.
So the last thing people need is unwarranted hate.
I'm so glad I work from home. Writing alone.

I have issues with me, but that I can deal with.
I do hate internet issues.
But that is warranted.
RedditorPM_ME_URFOODwanted to talk about the jobs where a ridiculous amount of vitriol is all part of a days work. They asked:
"What profession gets an unjustified amount of hate?"
---
Waiting tables was always the bane of my existence. Customers are rude. Staff is rude. It never ends.
Filthy Hours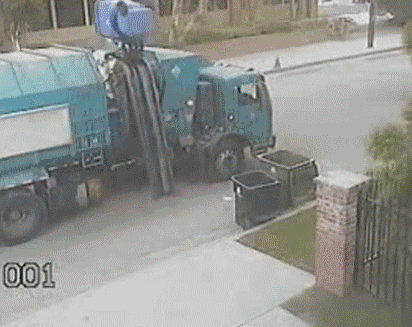 Fail Just For Laughs GIF
Giphy
"Trash men. They're looked down on as dirty and uneducated, but they do a hard job that is absolutely critical to our public health."
kirkl3s
You're Out!
"Youth sports officials. I umpire baseball as a hobby and the way parents act is deplorable."
kennsing75
"The parents on the other hand deserve loads of hate sometimes. I was a coach for soccer and volleyball while I was in the Air Force. You would have loved to be a sports official for our leagues at our base. If a parent got sh**ty they are immediately ejected, no questions, and reported to whoever is their higher authority. It almost never happened."
DaniTheLovebug
Behind the Counter
"Any customer (client/patient) facing job. They get the abuse that stems from managements decisions, mistakes and incompetence."
HighlyOffensive10
"I did customer service for automotive companies at a call center for years. People get so unhinged, between dealerships, management, people calling into the wrong department, angry customers who were itching for a fight over a rental car. The job paid for five free therapy sessions a year, but honestly, it would take every ounce of restraint not to break some days."
"You aren't allowed to defend yourself or hang up, you can't transfer them to supervisors for a call, you technically work for a third party company that exists to keep the customer from ever actually speaking to the corporation. It was the worst job I've ever had, and that's coming from someone who used to work at a seafood processing plant."
Bromelia_and_Bismuth
I'm Hungry
"Food service. The workers have to eat too, you know."
stinky_cheese33
"Working fast food sucked. Not because the job was hard. But because people were *icks. For like, no reason. Working in an actual kitchen also sucked. Not because the work was hard, but because you never did it quick enough and your boss was a *ick for like no reason. But at least you didn't deal with customers."
thedankbank1021
Too much stress...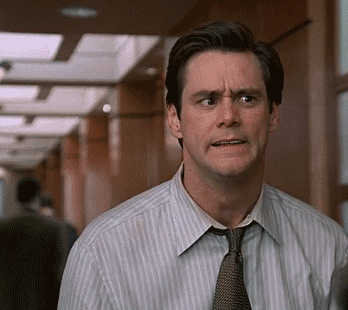 Jim Carrey Omg GIF
Giphy
"Defense attorneys. People hate them because they defend violent criminals. However, as one lawyer put it, their job is not just to defend these people; their job is also to make sure that the cops did their job correctly."
TomoyoHoshijiro
I've always wondered about defense attorneys. How do they reconcile their morals?
They're Smart Too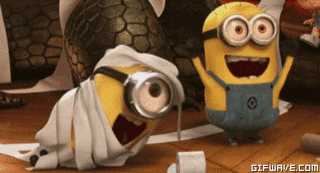 will birth control GIF
Giphy
"I live in Germany and currently in my (hopefully) last semester of university to become a pharmacist (4 years of university, one practical year and three exams of state required). A lot of people here think pharmacists are only cashiers and don't know we get a scientific education. And God help me if I question a doctor's decision."
this_is_lune
Hard Hours
"I usually just lurk as a guest, but I made a Reddit account just for this. Cooks for public schools. They are constantly overworked, underpaid, and disrespected. Most schools have only a few ovens and microwaves, so school chefs have to either jam unsafe amounts of frozen food into ovens and microwaves, which is a giant fire hazard, or work non-stop from early morning."
Clingitty
Green Thumbed
"Plant breeders and plant geneticists. Imagine you're a plant nerd and you spend your life studying genetics so you can figure out how to improve food crops. Like, to make them yield more, taste better, be healthier, survive drought, etc. But on the internet, you're apparently trying to poison the world and control the food supply."
kjhvm
Heartless
"Veterinarians. My doctors CONSTANTLY get yelled at or called heartless when, for instance, we refer them to a hospital more suited to care for the animal than us. Like bro we didn't just tell you know we are giving you options and trying to ensure you seek the proper care. Don't call me a heartless b**tard for that crap."
Zfullz
No Fun Involved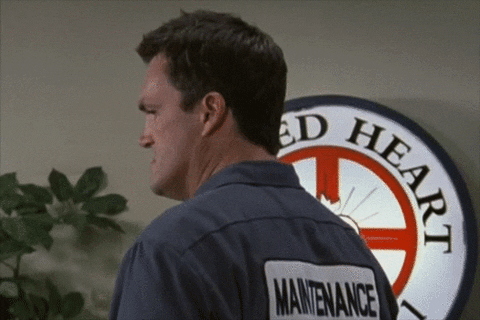 Angry Neil Flynn GIF
Giphy
"Janitors. Trash-related work. Sewage workers. Plumbing."'
SubiWhale
I feel for everyone in these jobs. They deserve better.
Want to "know" more?
Sign up for the Knowable newsletter here.
Never miss another big, odd, funny or heartbreaking moment again.
Reddit user AdditionalDentist100 asked: 'What's something you confessed to your partner that ended your relationship?'
When it comes to romantic relationships, it's a lot harder to maintain a relationship than it is to start one. And unfortunately, it's all too easy to end that relationship.
A lot of things can end a relationship, and sometimes, it could be as simple as a single comment. Sometimes it's so hilariously stupid that you can't fathom being with the person any longer. Other times, the person says something so cruel that you know it's time to run. And sometimes, the comment isn't even necessarily bad -- just ill-timed.
Redditors know all about this and are ready to share.
It all started when Redditor AdditionalDentist100 asked:
"What's something you confessed to your partner that ended your relationship?"
Faking It
"Not me, but someone I know was finally told that her husband was faking his English heritage, background/upbringing in England and fake accent. Dude kept it up for years, eventually admitted that it was all a lie and that he grew up on West Coast."
– NE_Golf
"I would think that was a lie but there are people who have faked being a 9/11 survivor. Apparently this type of stuff happens more frequently then I'd imagine."

– jdefr
Oh, The Humanity
"That I didn't rinse off the Mac and cheese noodles. This isn't even a joke it's a true story."
"They were done cooking and I didn't rinse them off. And yes this was a break up waiting to happen I guess lol."
– Ohlookavulture
"It says right on the box not to rinse them."
– Strong-Solution-7492
"The starch is good for the sauce. Dodged a bullet, I'd rather die alone than eat sh*tty mac & cheese."

– pleachchapel
The Past Is Not The Past
"Didn't happen to me, but a guy I knew married a girl I knew (both a bit older than me) and everything seemed great. However, they were at a party and someone mentioned that the guy used to smoke weed in high school (he admitted it, didn't think it was a big deal). She divorced him a month later, claiming that she couldn't forgive him for smoking weed. 😳"
– bomland10
"There had to be something else going on with her because this is so ridiculous. It's not even something he was currently doing."
– woodenmittens
But Faaaamily
"I didn't want us to move in together with 6 other relatives."
– Ne0nGalax-E
Three Words, Eight Letters
"I believe it was "I love you.""
– AssistantManagerMan
"How f**king dare you!"
– Illustrious_Cancel83
"Oh yeah, I was out of line."

– AssistantManagerMan
And She Communicated
"I wanted better communication sooo she broke up with me."
– Plus-Bunch-4265
"I mean….."

– Outrageous_Egg6340
"Loud and clear."
– EchtGeenSpanjool
Run!
"I said, while crying because he got angry with me at a restaurant, that "I am sometimes afraid to tell you how I feel because I'm afraid of how you'll react." And he said, "well, thats f**king pathetic.""
– internetgoth
"My partner had a habit of starting a convo by asking how I felt about something, then would criticize me for feeling what I felt. It always ended up being a debate about why I felt the way I did. It was never okay for me to feel sad, worried, scared, etc."
"Over time I started to feel anxious when he'd ask questions, and purposely responded vaguely, or just straight up said that I didn't feel comfortable sharing (which would incite anger or more judgment)."
"Eventually my response became exactly that. A teary "I don't know if I want to share because I'm worried about how you'll react/respond" and his responses were along the lines of "that's stupid" "you're ridiculous" "don't be an idiot" "seriously?""
"I don't know if it's because I got so used to it, or from being distracted by all the other bigger things in the relationship…but for some reason I didn't even notice that this was another bad thing until reading this comment. It was just…normal."
– alexanteros
Looks Always Matter
"It's not necessarily what I confessed, but I showed him my picture from 8th grade and he couldn't handle that I used to look like I did in 8th grade."
"If I knew that I had to peak in middle school I would have at least plucked my eyebrows 🥴"

– aero_love
""Sorry babe, you just weren't hot as a middle schooler. Gotta end it here.""

– bobbitdobbit
Happy Ending
"True story. I confessed that I wanted to do more for her. I thought I was neglecting her and working too much."
"That next week, she sat me down and told me that I was threatening her independence and that she needed a week to think about us. The week after that, she broke up with me."
"I later got the real reason from her former best friend. She never had a guy who wanted "all in" like I did and panicked."
"At the time I was destroyed. LOL I thought I was going to marry that woman. Turns out I was one woman off and my next relationship would turn into my current family. So all's well that ends well."

– Salty-Technology8912
Better This Way
"Broke down crying during a more realistic war movie. She told me to suck it up."
"After she confronted me for drinking too much I finally sought VA disability. Diagnosed with depression, PTSD, anxiety, among other things. Bills started pouring in and I told her we can't afford certain luxury things because I was the sole breadwinner. I said I felt like I was drowning and my head is slowly slipping under the surface. She told me to "figure it out.""
""So, I did. We divorced. And I'm much more happy and no longer on the train of "be a man and tighten your boot straps." I got help and know that it's okay to do so."
– NyetRifleIsFine47
"So much easier to keep your head above water without the anchor around your neck."
– Probably_Not_Evil

The Cards Don't Lie
"That I didn't believe in astrology and tarot cards. She then said her tarot cards told her to break up with me. Sure dodged a bullet there."
– Zenith_21
"The tarot cards were right! And still you don't believe!"
– TDLMTH
Let's Hear It For The Boy
"I didn't confess, I just went to a couple bars with her to dance. She left me because "YOU CAN'T DANCE!" Of all the things that she could've said that was the weirdest reason ever. Like, I had no response. I was 28. I'm happily married for 22 years now to someone who I constantly do bad dancing for because she thinks it's hilarious. I mean, since I was told I can't dance, I developed a habit of dancing badly when celebrating ANYTHING. It's a real crowd pleaser. I am loved for my bad dancing now."
– generic230
I can't dance either! But this is exactly why we all need to find someone who loves us for our quirks, not despite them.
I have been left utterly bewildered by what some people believe is acceptable thought, conversation, and behavior.

Like... "Do YOU hear you?"
It shows when a person lacks life experience and/or brain cells.
Words expose everything.
And sometimes shock is all that is left to grapple with.
Redditor nlwfty wanted to hear about all the things people have overheard that left them utterly stunned, so they asked:
"What's the most out-of-touch thing you've heard someone say?"
I once a friend's friend moan about how she and her husband were nearly destitute.
Almost penniless.
All while she was straightening up the house for the new au pair they had just gotten from Columbia.
The Who?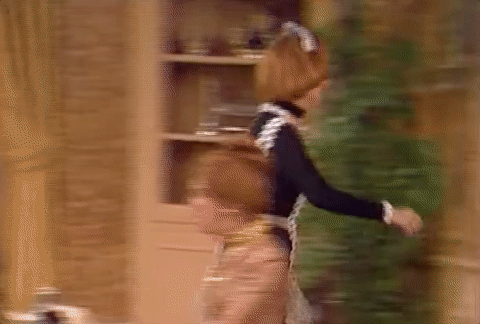 Over It Maid GIF
Giphy
"My boss once told me to have 'the maid' drop my car at the shop. WTF!!"
amboomernotkaren
Be Happy
"'You won't be happier at work if we pay you more, but we need to figure out why workplace happiness is so low.' This coming from a guy that made 10x what I did and was born into old money."
Dirac_comb
"I had a job that was paying below market rates and 'expected' daily overtime (unpaid, natch) and was trying to figure out how to improve morale. They were considering bringing in consoles and having video game nights after work... as if we weren't stuck there too long already."
"I did have the fun of leaving, then being asked to come back as a contractor to help out, and taking advantage of being on a short-term contract and giving no f**ks to suggest that maybe they should consider at least TRACKING the overtime people were working, even if they weren't going to pay for it since there was probably a whole extra job's worth of hours in there and maybe hiring another person might improve morale and reduce the risk of the kind of errors tired people make."
"Didn't stay long as a temp. Apparently telling the truth and discussing facts with your co-workers isn't good for morale >_< They told everyone I was leaving because I got a better offer (!), but I told everyone exactly what was really happening when they asked XD."
princess_ferocious
It hasn't?
"My dad (who is now the Director of Accounting for the school district I teach for) was talking about how my starting pay was way more than his starting pay."
"I said, 'Well, yeah... The cost of living has increased a ton since then.' This motherf**ker straight up said, 'No it hasn't.'"
"He started working there in 1992. This conversation happened in like 2017 (about a year after I started working there). Again, he is the director of accounting."
pjsans
Move On
"'You seem sad.'"
"My mother to my sister, at her husband's funeral."
blarg-zilla
"My sister's son was murdered. Two weeks later my mom asked her if she was over it yet."
NeverCallMeFifi
"One of my sons was murdered 12 years ago. Many people started telling me that I needed to 'move on' after 4-6 weeks. My brother refuses to say my son's name, so I no longer speak to him. Sending my deepest condolences to your family from a mom who understands losing a child to homicide."
PDXer328
Good Idea!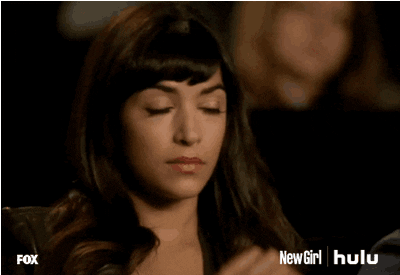 New Girl Facepalm GIF by HULU
Giphy
"'I don't know why people get big mortgages. Just save up for a few months and pay cash for a starter home!'"
Hopeful-Moose87
People with money always seem to have a plan, unless the plan is sharing.
FInd the Treasure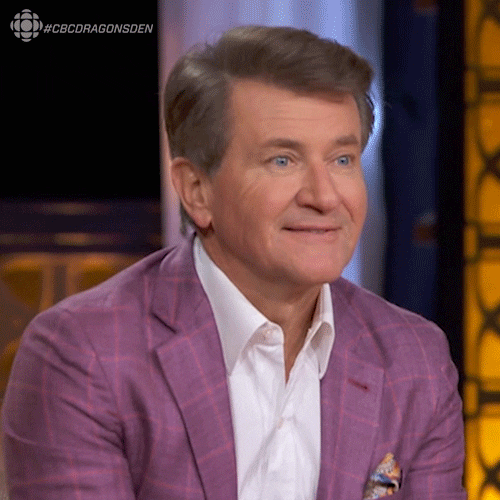 Dragons Den Television GIF by CBC
Giphy
"When people were complaining about not being able to afford housing/food/living in general, one of the Dutch ministers (I think he was a minister or at least the leader of a party) said something along the line of 'well, find a rich boyfriend then'. ah, yes, that will solve the crisis!"
pastelchannl
Dumbfounded
"I went to an Ivy League college with lots of children of extraordinarily wealthy families. When discussing inequality and its effects on housing, my professor briefly mentioned how mortgages are out of reach for a growing number of Americans. The girl next to me stopped the class, and with a confused face asked the professor why people don't just buy their homes in cash outright because 'surely the interest means it will cost them more over time.' The professor was dumbfounded. I found out later that she is the heiress to a major luxury brand that you have all heard of."
wildblue2
The Increase
"My former landlord and his wife dropped by to tell me and my financially struggling 20-something roommates that they were raising the rent, by nearly 25%. They said, 'We noticed on Craigslist that neighbors had higher rent so we're doing the same.' The wife then earnestly reminded us that we've been great tenants but maybe we just needed to find some higher-paying jobs. 🙃."
agingcatmom
Not Me
"I was waxing a woman's eyebrows once and she was complaining that sometimes after she gets a massage the pillow leaves a circular indent on her face and she can't go out to lunch after. She then asked me if that ever happened to me? I was like ma'am I wax people for eleven bucks an hour; I'm not going out to lunch lol, let alone getting massages."
lomi08
Investments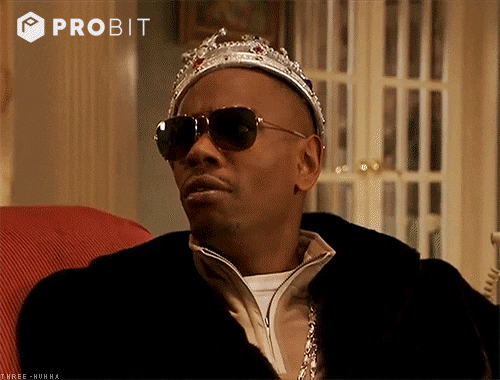 Money Invest GIF by ProBit Global
Giphy
"Something like: Give a rich person $500 and they will invest it into $1000. Give it to a poor person and they will spend it in a week."
"Yeah exactly give it to someone who's needs are met and they can save… give it to someone who needs to eat/pay rent etc they will spend it to survive!"
ExaminationLucky6082
You need money to make money.
One of life's biggest lessons apparently.
So someone give me some money.
Do you ever wonder what it must've been like to experience major events throughout world history when reading about them in text books?
But if you take pause and actually think about it, we're living through many newsworthy current events that succeeding generations will be talking about long after we're gone.
Reading about them online or in newspapers is one thing. But seeing them happen unfold before our eyes is another.

Curious to hear from those who'll have anecdotes to tell in the future, Redditor FictionVent asked:
"What is the most historically significant event you witnessed IN PERSON?"
People recall the natural disaster events they've witnessed.
Tremors
"1964 Good Friday Earthquake 9.2 Richter. Was a boy in Cordova, Alaska at the time."
– KitchenLab2536
"My father was skipper of the USCG cutter stationed there. He was inport, and when the quake struck shortly before 5:30pm, he and my mom gathered me and my three siblings on the front porch. At first, it felt like the house was crumbling at the foundation, but on the porch we could plainly see our whole world was shaking. I remember watching telephone poles swaying, and the wires snapping and crackling in the street. The quake lasted about five minutes initially. My dad got his ship underway to avoid the tidal wave which was sure to come. We had several aftershocks in the coming weeks, some of which were quite strong, though nowhere near as strong or as long as the quake itself. I was seven at the time."
– KitchenLab2536

Collapsing Freeway
"October 17th, 1989. I watched the 880 Nimitz freeway collapse during the San Francisco earthquake. The Honda in front of me had the upper deck crush her front-end engine compartment. The mother and her daughter were shaken up but completely fine."
"I was driving a convertible Triumph Spitfire, which was scratched up slightly from debris. However, I walked away unscathed. Aside from the fact I pissed my pants, which I didn't notice until much later."
– CatDaddyWhisper

Thar She Blows
"I sat on the roof of our house and watched Mt. St. Helens erupt less than 100 miles away."
– stinkykitty71
"This must have been fascinating and terryfing in equal measure. What a thing to witness."
– runrossyrun
"It was amazing! The ash that covered everything like snow was interesting to kid me, but less so to my parents."
– stinkykitty71

People recall seeing major catastrophes as a result of malfunctions or judgement errors.

Bomber Crash
"The b-52 crash that led to changing what large military aircraft are allowed to do for airshows."
"I didn't see the plane, but immediately saw the fireball. It was just a perfect, bright red turning to black mushroom cloud."
"Fairchild is a nuclear air base and there were a few minutes there where I was sure the world was about to end."
"A few years before a KC-135 doing the same thing crashed near the school while we were in class."
– goffstock

Tragic Takeoff
"I was standing on my front porch watching the launch of the Challenger."
– StarChaser_Tyger
"Was riding in my parents car to a basketball game in the next town over in north texas when we saw a shooting star and thought that was neat."
"It was the Columbia..."
– Misdirected_Colors
Demolition Gone Wrong
"The failed implosion of the Zip feed mill in Sioux Falls, SD in 2005."
"They hyped it up, sold tickets to it, had a big 'BOOM' marketing thing, and broadcast it live on TV."
"The explosives took out the main supports on the first floor, and the rest of the building above it just plopped down 10ft or so and came to a rest. It was a massive failure, and was a funny little blurb on news stations around the world that day. Definitely not major news, just the rest of the world taking 20 seconds to laugh at us."
"The building sat like that (the leaning tower of SuFu) for quite a while until they figured out how to safely demolish it."
"Here's a clip of the failed demolition."
– KitchenBandicoots
These well-known historical events were seen by very few who are alive today.
Historical Remnant
"The tumbling of the Wall in Germany… along with people selling bits and pieces of it on tables in lobby in front of commissary and px in the following weeks and months. I had picked up a chunk about the size of an oreo and kept it… has blue spray paint on the flat side. Wonder if anyone is buying them now?"
– SingedPenguin13

Major Upheaval
"I would have to say the LA riots. I lived about two blocks from where it started. I was on my way home from school and saw someone throw a brick through a window. I didn't even wait. I just started running the whole way home."
– Scarlaymama0721

Day Of Infamy
"9/11, I could SMELL the collapse of the towers."
– go4tli
"A friend of mine was there. One day in the warehouse we worked in together there was an odd electrical burning smell. He stopped in his tracks and went 'this is what 9/11 smelled like.'"
– mantistoboggan287

I didn't physically witness the fall of the World Trade Center but I was living in New York City at the time.
However, I did see the smoke.
I was living up north in Washington Heights at the time and knowing what happened, uncertain of what was to come, and seeing the plumes of smoke from the attack site was the most ominous sight I've ever seen in my life to date.

Have you ever lived through a historic moment or witnessed something sure to be noted in history books? Let us know in the comments below.
Many weddings involve months of planning and thousands of dollars.
But the one guarantee in life is that poo happens and weddings are not immune to sh*t storms.
Natural disasters, unexpected illnesses, accidents or animosity can derail even the best laid wedding plans.
Reddit user NickWhite566 asked:
"What happened to those who had attended a botched wedding?"
Hunger Games
"Went to a Pig Roast wedding in a rural setting, 120 people, huge field, right by the river."
"I looked at the one pig roasting and thought to myself 'They must have the other pigs roasting elsewhere to keep the smoke down'—NOPE only one pig for 120 people."
"We were the first table to line up after the head table—and the pig was already 1/3 gone—they ran out at about table 5 of 20 tables."
"I ate then sat back an watched the fallout. One of the groomsmen was my good friend and I casually said 'Should throw the groom in the river for this kind of f**k up'."
"Groom was promptly thrown in the river—that kinda thing happens when people drink on empty stomachs."
~ collectivedisagree
Stone Cold
"A few years ago, my cousin was getting married. The man she was marrying was perfect for her. I was jealous. I wanted something like they had."
"Anyway, the day of the wedding comes and her maid of honor (bride's sister) and her soon to be husband are nowhere to be found."
"Well, she's waiting in the church and one of the groomsmen comes in with a hand written letter from the fiancé."
"Turns out the maid of honor (her sister) and her fiancé have been sleeping together for a while, she's pregnant, and they ran off to Vegas to get married."
"So, no wedding."
~ ServiceCall1986
Change of Venue
"I attended a wedding where they held the ceremony and reception at this renovated historic house. During the reception though, police were called because apparently the 'venue' wasn't actually permitted to be a business."
"It was just some people's house that they kept renting out to weddings to the immense annoyance of their neighbors (and subsequently the police)."
"One of the house owners actually ended up being arrested because they had already been given a 'last warning' at the previous wedding the weekend before, and the dude was getting belligerent."
"Most of the reception was done by that point anyway, but it sure was chaotic as we were all shooed out, trying to call like 50 Ubers while the cops made sure we left."
~ ShrimpHeavenAngel
Brrrr... 🥶
"I attended an outdoor wedding."
"In December."
"All the guests assumed there would be shelter/heating but nope—nothing was provided."
"All us guests were freezing cold. Some got drunk as fast as they could and others kept asking the staff for cups of tea, not to drink but to hold the warm cups."
"It was awful."
~ ErodeMode
Tragic
"Went to the wedding of one of my husband's close friends and everything was going wonderful until about 3 hours in when the bride's grandma becomes unresponsive."
"We were sitting right next to that table when she falls to the floor not breathing. Our other friend (an EMT) ended up performing CPR on her until the paramedics came."
"He said he felt her ribs cracking under his hands."
"The wedding promptly ended as the bride and groom go to the hospital with grandma. She passed away in the hospital that night after an emergency surgery."
~ blondie5697
Not What They Ordered
"My wife and I watched in horror as the wedding planner proceeded to get very sloppily drunk and exceedingly outlandish behavior."
"It came crashing to an end when she started dancing/grinding on the father of the bride with his wife and the bride a few feet away staring in shock."
"Lots of shouting and then the groomsmen not so kindly escorted her out."
~ uni-monkey
Father of the Bride
"I was the photographer."
"The bride was very close to her stepfather, and her father had not been in the picture for a lot of her life, but he was invited to the wedding and they did two father-daughter dances so he wasn't left out or anything."
"He was also supposed to pay for part of the photos, and he just showed up with no money. He eventually got mad, like she was doing something wrong by including the stepdad, who raised her and paid for most of the wedding (and for that matter, her upbringing)."
"She spent like an hour crying in the back and eventually an uncle offered to pay for some of what the dad owed."
"I knocked off $100 and stayed an extra hour for free so we could get all the photos we would have done during that hour, but it was obviously not the same for her."
"Then the dad spent weeks harassing me to send him the photos I took because she wouldn't send them to him. (I didn't, obviously)."
~ LizardPossum
Noped Out
"The Bride said NO at the altar. Literally walked back down the aisle and out the door."
"The groom stood for a moment and then went to a side room. The minister followed the groom, then came back and said that while the wedding was off, the reception would go forward since the food was already there.
"Awkward reception and nobody stayed long after eating."
"They were getting married because the bride was pregnant, and they thought it was the right thing to do. She decided that pregnancy was not a good reason to marry after all."
"She had the baby and they ended up raising the child together, although not as a romantic couple."
~ Lulinda726
Worst Man
"I used to have a friend who owned a small hotel which operated primarily as a wedding venue. They lived in one of the hotel rooms, so all of the events taking place in the courtyard directly outside their door could be heard very clearly."
"We were hanging out one night during a wedding and listening to the speeches, the most notable of which was the best man speech during which he told the story of having a threesome with both the bride and groom at Burning Man, and heavily alluded to still being in love with the groom."
"Lots of older relatives in attendance."
"The place went silent and the wedding ended about two hours early."
~ Chapsy_
Get Him to the Church on Time
"I was a bridesmaid in my brother's wedding. Day of the wedding we are all getting ready as you normally would. I'm in the bridal suite area; everything is going fantastically."
"The church is filled to capacity with guests. We all walk down the aisle and take our places, bridesmaids and groomsmen alike. My soon-to-be SIL is walking down the aisle on her father's arm. My brother is nowhere in sight."
"There is a long, awkward pause as my SIL is standing in front of a packed church, and we are all just looking at each other. Everyone is assuming the worst—that my brother has skipped out at the altar and left her."
"I'm shout whispering to the Best Man 'where is he'eandk he says 'I don't know". My mom is nearly having a heart attack."
"My dad finally gets up goes to the room where my bro was supposed to be waiting and comes out with my brother. My brother says 'Where's the minister, I was waiting on him'."
"My bro hadn't left at all, the minister was a no-show!"
"He was supposed to be waiting with my bro and walk out with him, or tell him when it was time to walk out while groomsmen were lining up to escort bridesmaids down the aisle. Because no one had checked in on my bro after getting ready no one knew the minister wasn't there."
"At this point, we are all standing in a group at the front of the church; the majority of the church guests still don't know what is going on, just that my bro had to be summoned, and there are angry looks all around."
"My dad realizes he needs to let them in on what's going on, so he announces to the guests, 'We can't find the pastor, is anyone here licensed?' but of course no one is. The bride's father calls the minister on his cell phone, on speaker so the whole church can hear the conversation."
"'Hi Pastor Denny, where are you? Did you forget what today was? Yes Denny, the wedding. The wedding is right now. We are all waiting on you at the church. Ok we'll just wait here then'."
"Turns out the pastor was playing golf and had put the wedding date down as the following weekend in his planner."
"I then ask my soon-to-be SIL if she wants us to walk back down the aisle and come back in or what. She says at this point 'forget it we are all here' so we just stand around and wait for Pastor Denny and try to make jokes with the wedding guests but it's pretty awkward as no one really knows what to do."
"After about 15 minutes Pastor Denny comes running into the church in his golf clothes—polo shirt/funny shorts etc...—apologizes and goes immediately into the vows."
"My poor SIL was furious that day, first thinking my bro had ditched her at the altar then at the fact that the minister had ditched them."
"She laughs about it now but it was a tense ceremony."
~ GreedyReality9815
Party!
"It was my very first friend to get married: a girl I'd known in high school. We were 24, 25. Classic rom-com nightmare scenario where the groom had second thoughts the day of and just bolted."
"We all just milled around for a while, not sure what to do. Awful vibes, the bride's mom was weeping hysterically."
"Me and some friends were finally making our way to the exits, and the bride stopped us, like 'where the f**k do you think you're going? You guys are taking me out to a bar right this minute, and you're gonna have to carry me out of there."
"So we did—mostly the young people, though a few stray aunts and uncles came along, including a few of the groom's relatives who were like, 'he's a little punk anyway, you're better off without him'."
"We all got unfathomably drunk, sang karaoke, glasses were shattered, the bride hit on literally every man there including me (though no one took her up on it, that would have been weird)."

"There were a rough few months in store for her afterward, but that ended up being a hell of a party. I can still feel the hangover a decade later."
"Bride married a guy who actually showed up several years later. I think they're happy."
"No idea about the groom—that was the last time any of us really spoke about him."
~ Nerazzurro9
Surprise?
"My family was invited to what we thought was an engagement party. My aunt had reserved a room at a local restaurant for about 50 people."

"Turns out it was my cousin's wedding. So no one brought a gift or dressed up at all. Bride is in a wedding dress and groom is wearing jeans."
"We ordered food and drinks. The officiant does his thing while waiters are bringing in drinks and appetizers. Finally over and we get to eat."
"But when the officiant asked for the marriage license so they can all sign it, my cousin and his new wife just stared at him confused."

"They didn't know they had to get one!"
"Thought just having a wedding was enough. They were in their late 20s."
"So wedding, but no marriage. They never did 'officially' get married and he ran off a few years later to another state to be with some girl he met online."
~ msao2009
Sick Day
"Friend's wedding. A bunch of people got food poisoning at the rehearsal dinner. Including the groom."
"He spent the night at the ER getting fluids and medication to stop puking. This was an awesome high-end wedding and he almost cancelled."
"He was a pale green color and basically sipped Gatorade all day and got through it. He married his high school sweetheart and they have been married 30+ years."
~ Caspers_Shadow
Fill In
"The best man choked on a piece of steak. I didn't see it happen but I guess someone performed the Heimlich. It came out, anyway."

"They called an ambulance (you always should go to hospital! Even if obstruction is removed) and he left."
"Another groomsman did an impromptu speech in his place, which was brave of him. He started off with 'I guess (best man) bit off more than he could chew with that role'."
~ rescueruby
Have you ever been invited to a wedding that didn't happen the way it was planned?
Share your story in the comments.