Sure, actors Daniel Radcliffe and Elijah Wood may look similar and have respectively starred in major blockbuster fantasy films, but they are not the same person.
However, a lot of moviegoers were convinced for a while now that the two are nearly identical.

Their uncanny resemblance is often the subject of a long-running joke, and both actors have even commented on it.
---
Radcliffe, best known for his work in the Harry Potter films as the boy wizard, answered a fan question while playing with adorable puppies in a Buzzfeed Celeb segment on October 5.
The 29-year-old actor was asked when he would star in a movie opposite his supposed doppleganger – Elijah Wood.

Watch the cute clip in the YouTube clip below:

Daniel Radcliffe Plays With Puppies While Answering Fan Questions www.youtube.com
The fan asked a question most fans were wanting to know: "When are you and Elijah Wood finally going to do a project about brothers or mistaken identity?"
Radcliffe seemed game to take on such a film and encouraged the fan to pen the script for him.
"I would love to do something with Elijah Wood where we play brothers. I don't know if he'd be up for it, but I can only speak for myself—I'm on board. Whoever wrote the question, you go write the script."
Wood, who played Frodo Baggins in the Lord of the Rings trilogy, responded after Buzzfeed posted Radcliffe's reaction on Twitter.


"Totally down for a duo flick!," said the 37-year-old actor. His comment drove fans absolutely bonkers over the prospect of Radcliffe and Wood playing brothers.

Fans are hoping Hollywood paid attention.
Fans pitched some interesting movie proposals.

Many fans wondered why Radcliffe and Wood haven't capitalized on their likeness by playing brothers in a movie already.
Hello Giggles shared a funny anecdote from Radcliffe that was featured on a Reddit thread from 2015.
The actor, who branched out into performing on Broadway in 2007 to critical acclaim with Equus, said that he once signed a photograph of Elijah Wood at a red carpet event after a fan mistook him for the Lord of the Rings actor.
"I have signed a picture of Elijah Wood–and I think we've both said in interviews that we would like to play each other in films of our lives–but I was on a red carpet in Japan, and this Japanese man gave me a picture of Elijah, and I knew I wasn't going to get past the language barrier to explain, so I wrote 'I am not Elijah Wood, signed Daniel Radcliffe."
Make no mistake, these fine actors are different people. Or are they?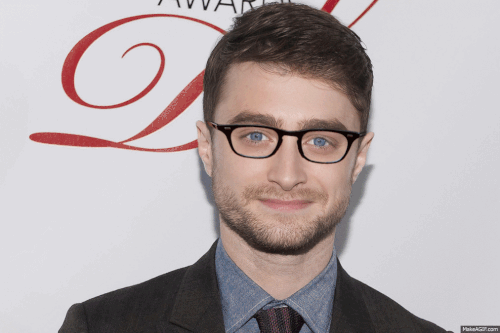 H/T - Hellogiggles, Twitter, YouTube, Buzzfeed