New Orleans resident Antoinette Love recently received acceptance letters from 115 different colleges and universities—every school she applied to—but that's not all she was offered.
---
Antoinette was born six weeks premature, weighing only 4.4lbs. When her parents first held her in their arms, all they wanted was for her to live.
All these years later, now a high school senior, she is definitely living life to its fullest.
According to nola.com, in addition to the acceptance letters which were so numerous that the mail carrier had to resort to finding alternative places to put them because the mailbox was full, Antoinette also received offers of a total of over $3.7 million in scholarships between all of the schools.

Antoinette is a senior at International High School of New Orleans, where counselor Denise James assisted her with finding application fee waivers.
The application fees for many colleges are expensive, and add up quickly if a student is applying to multiple schools.
This puts low-income students at a distinct disadvantage in the application process, so many schools offer fee waivers to offset this discrepancy.
Love also took advantage of the Common App, which allows students to apply to multiple schools with a single application. She also used the Common Black College App, which provides a similar option for historically black colleges and universities.

She advises students to seek any fee waivers available to them, and only pay to apply to colleges if they "really want to" attend and there is no waiver available.
In addition to helping to raise her four younger siblings, Love has maintained a GPA of 3.5 while taking dual enrollment classes at Delgado Community College and working.
She is planning to become a teacher, and wants to focus on elementary education. Sean Wilson,Head of School at International High School of New Orleans, said that Love is always ready to help fellow students with their education.
Despite the impressive volume of scholarships she has been offered, Antoinette has yet to be offered a "full-ride" scholarship to any institution. Her mother is hopeful that such an offer may be forthcoming, as it would greatly ease the burden on their family.
Everyone who read Yolanda's post about her daughter's achievement wanted to congratulate both her and Antoinette!

Chanell Nelly Ridgely/Facebook

Vidaa Powell/Facebook

Jennifer Lorig Rodriguez/Facebook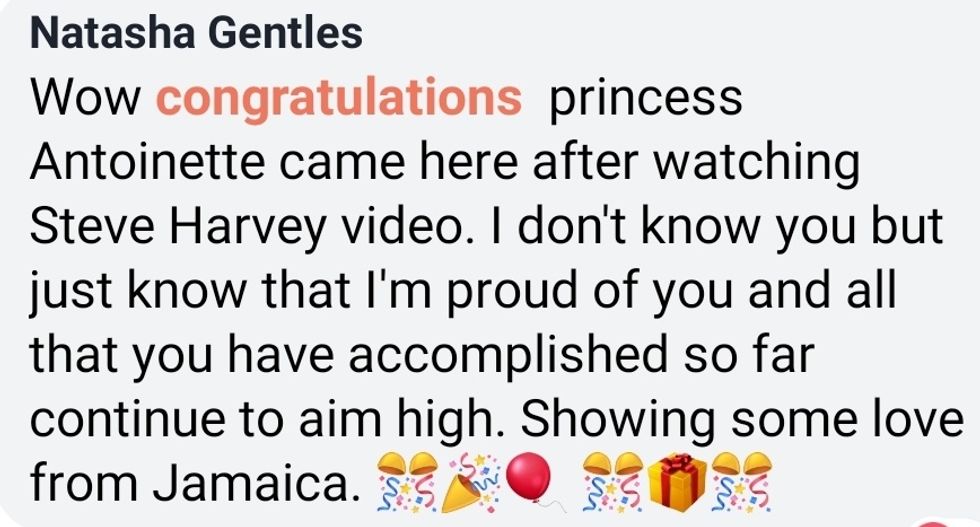 Natasha Gentles/Facebook
Several users pointed out Antoinette's family's contribution to her success deserved to be acknowledged too.

DS Roberts/Facebook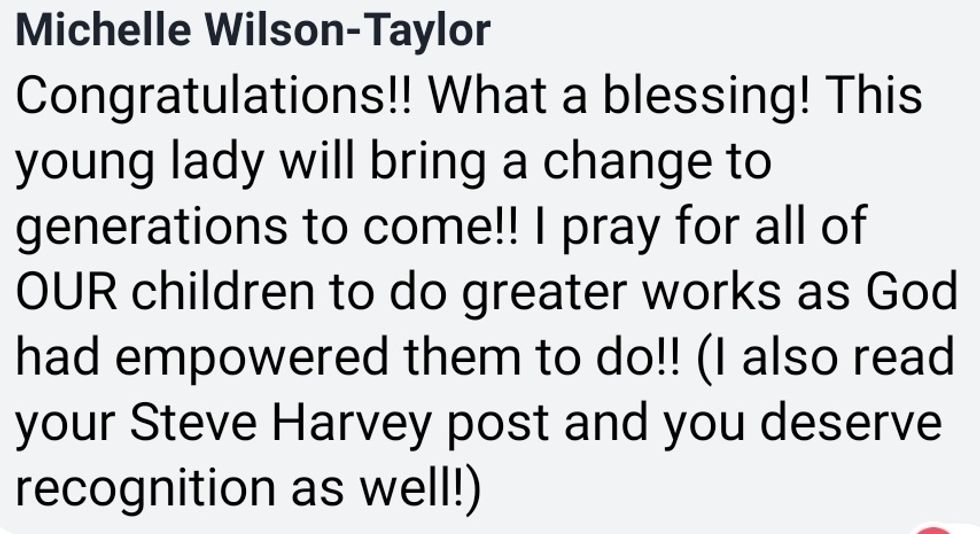 Michelle Wilson-Taylor/Facebook
This is a spectacular achievement for Antoinette! She said that she will be spending the next few weeks travelling to different campuses and plans to make her decision about which school to attend by May 1st.
Yolanda told nola.com that Antoinette's achievements have encouraged both of her parents to consider returning to school themselves.
"We have so much going on in our lives to where this is that one moment where it's something good and something positive, not only for our family but for the city, too, to show what kind of kids New Orleans has."