Another Halloween came and went as quickly as a flame snuffed out by an ominous chill.
But social media is keeping extra busy with impressive costume posts in the wake of Halloween 2018.
There were plenty of genius disguises in the spirited competition of who-wore-it-best, but there is one particular family who maintains their position as the reigning champions of fright in the annual masquerade.
---
Neil Patrick Harris, his husband David Burtka, and their 8-year-old twins know how to do Halloween exceptionally well. This year they did not disappoint.
Burtka posted a spooky family portrait, captioning the Instagtram post with: "Welcome, foolish mortals. We hope your Halloween is happily haunted, but heed this warning: beware of Hitchhiking Ghosts!"
If the greeting sounds familiar, it should, especially for Disney fans.
Those very words are uttered by the disembodied voice of the 'Ghost Host' inside Disneyland's Haunted Mansion attraction.
That was their inspiration: to dress up as the creepy residents inside the haunted Antebellum-style mansion within Walt Disney's Magic Kingdom. It's another year and another win for the Harris/Burtka family.
Harris posted a series of fun behind-the-scenes shots from the photo shoot.

"Behind the scene shots of our Halloween photo shoot," he wrote.

"It was a hectic day of applying makeup and crossing fingers, hoping all the spooky stars align. Hope you think they did."
Here is Harris as one of the Hitchhiking Ghosts, "Ezra," setting up the rig.

Gideon gets a final touch up as another member of the Hitchhiking Ghosts - "Gus," the ghoulish prisoner with a ball and chain.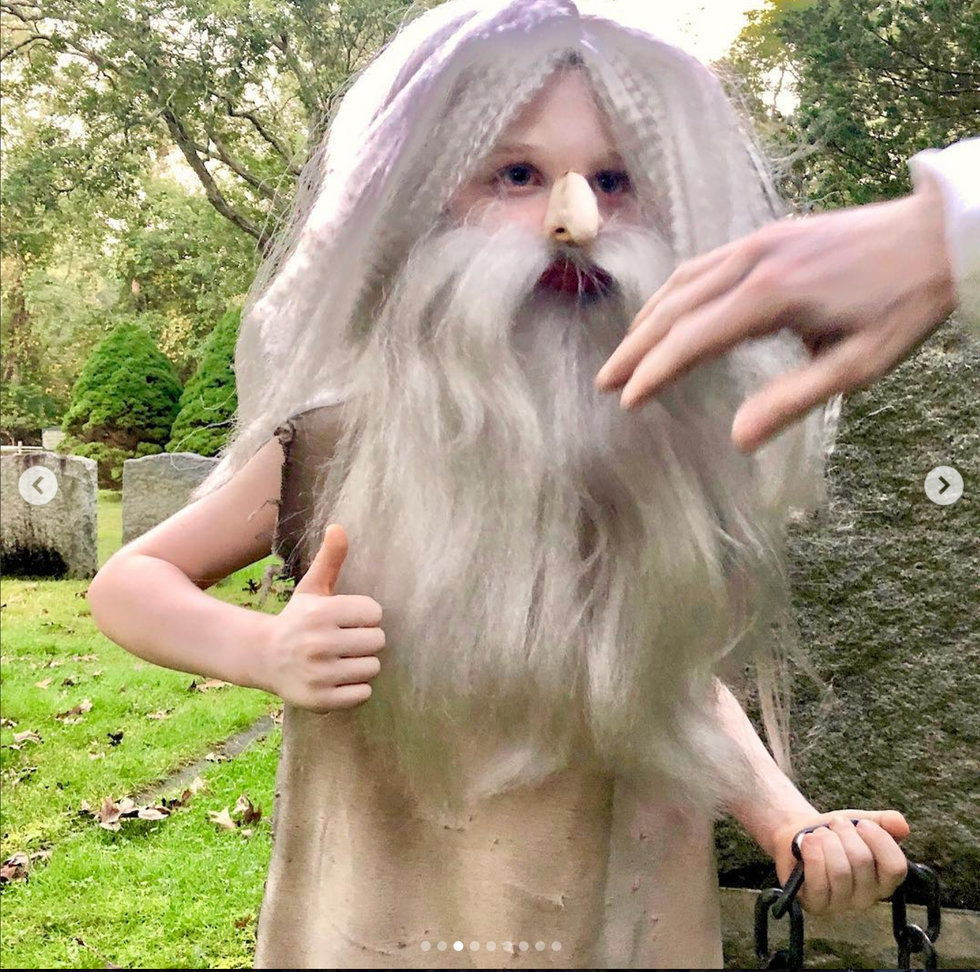 @nph/Instagram
Burtka gives a dead-on impression as "Phineas," the traveler with the top hat.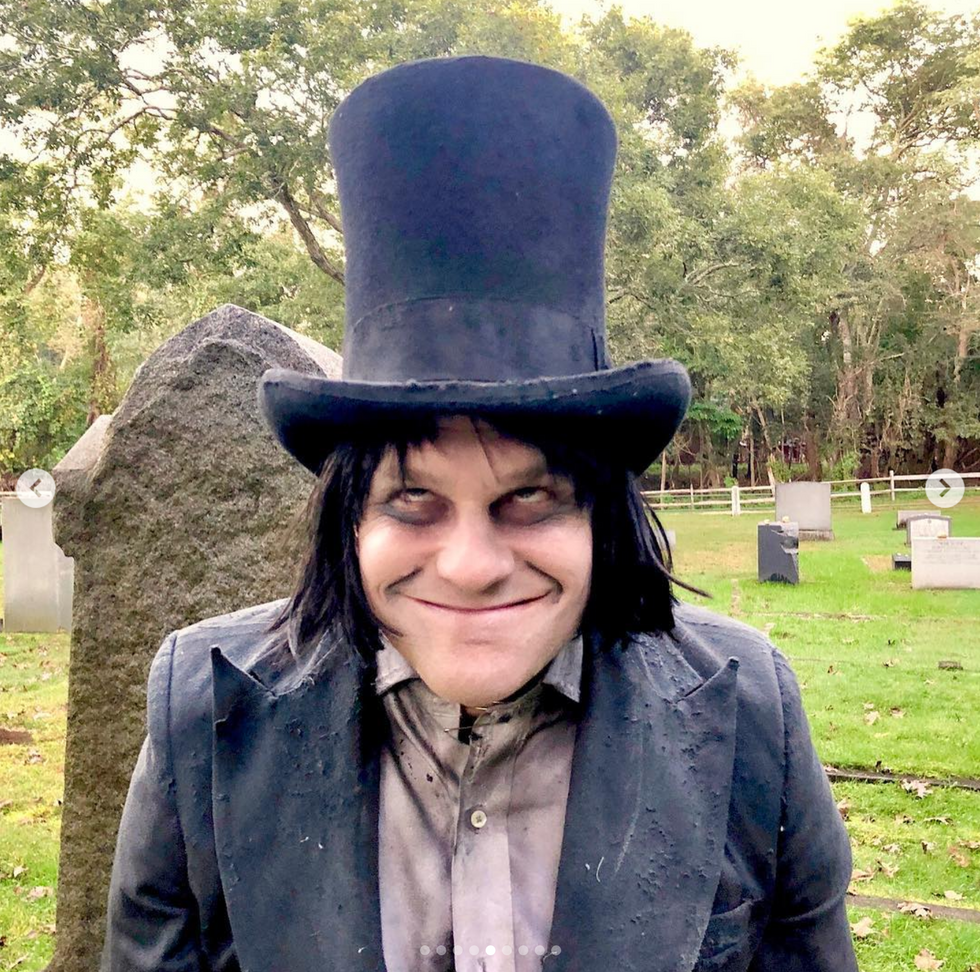 @nph/Instagram
Harper is nailing it as the jilted bride who roams around the mansion.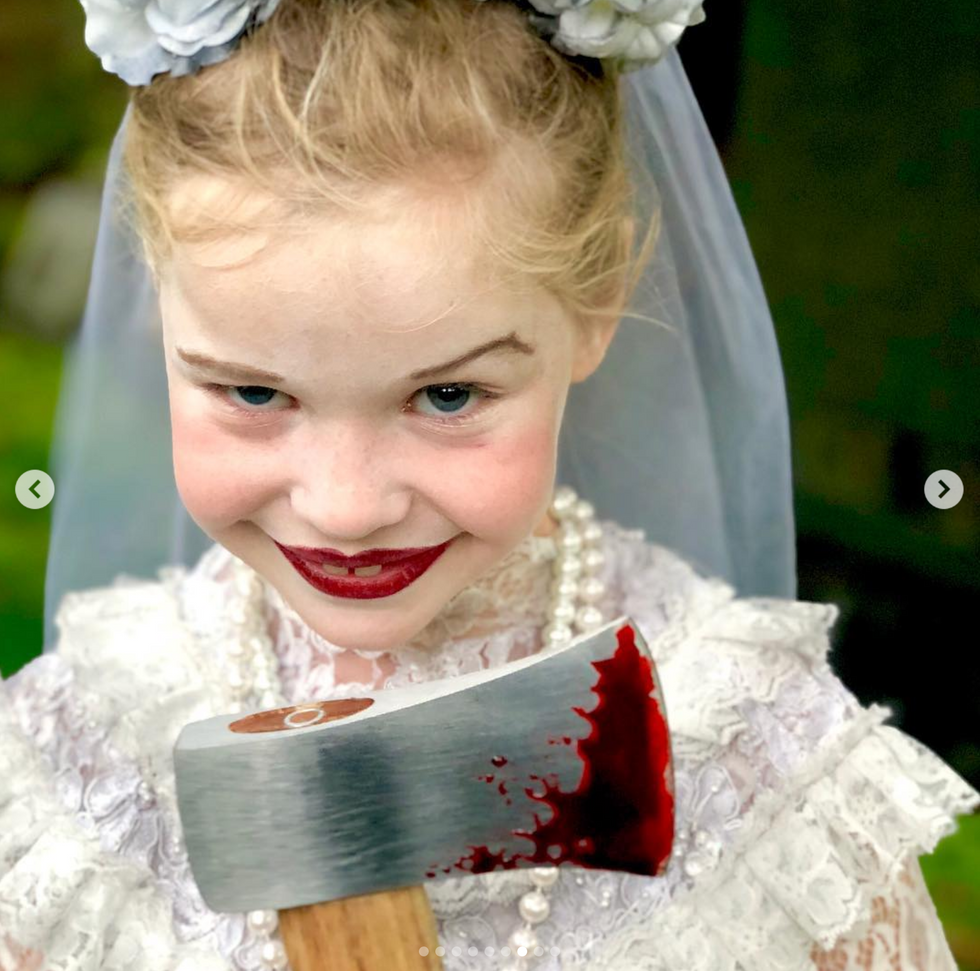 @nph/Instagram
People were here for the chills.




This was not a one-off. They are pros and are fully invested in remaining uncontested for more Halloweens to come.
Take a look at the Harris clan from past seasons.
Last year, they were part of a Carnival of Curiosities.

"Hooray for Halloween!" wrote Harris for this 2016 post.


In 2015, they looked to the farthest reaches of space for their inspiration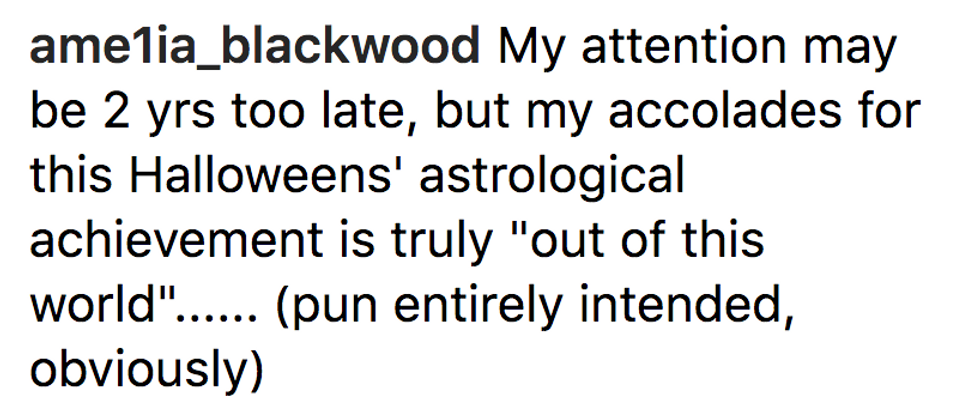 They made a trip to Wonderland with Alice in 2013.

Peter Pan, Captain Hook, Tinkerbell, and Mr. Smee in Neverland. We never, never wanted to leave them.


The Dark Knight and his motley crew from 2014.

Happy Halloween from Gotham City!! http://t.co/3gzmG44iEf

— Neil Patrick Harris (@Neil Patrick Harris)1414791262.0
Here they are as classic monsters from Hollywood's golden age of fright.
Have a spooktacular night! Here's our family Halloween pic (via @projectphotoboo): Well done, @DavidBurtka! http://t.co/2ThNeFKdYQ

— Neil Patrick Harris (@Neil Patrick Harris)1383257423.0
Sigh. I guess we'll have to wait a full year to see what this beautiful family will concoct for Halloween. We're confident they'll slay the competition.
H/T - Twitter, Instagram, Boredpanda, BusinessInsider