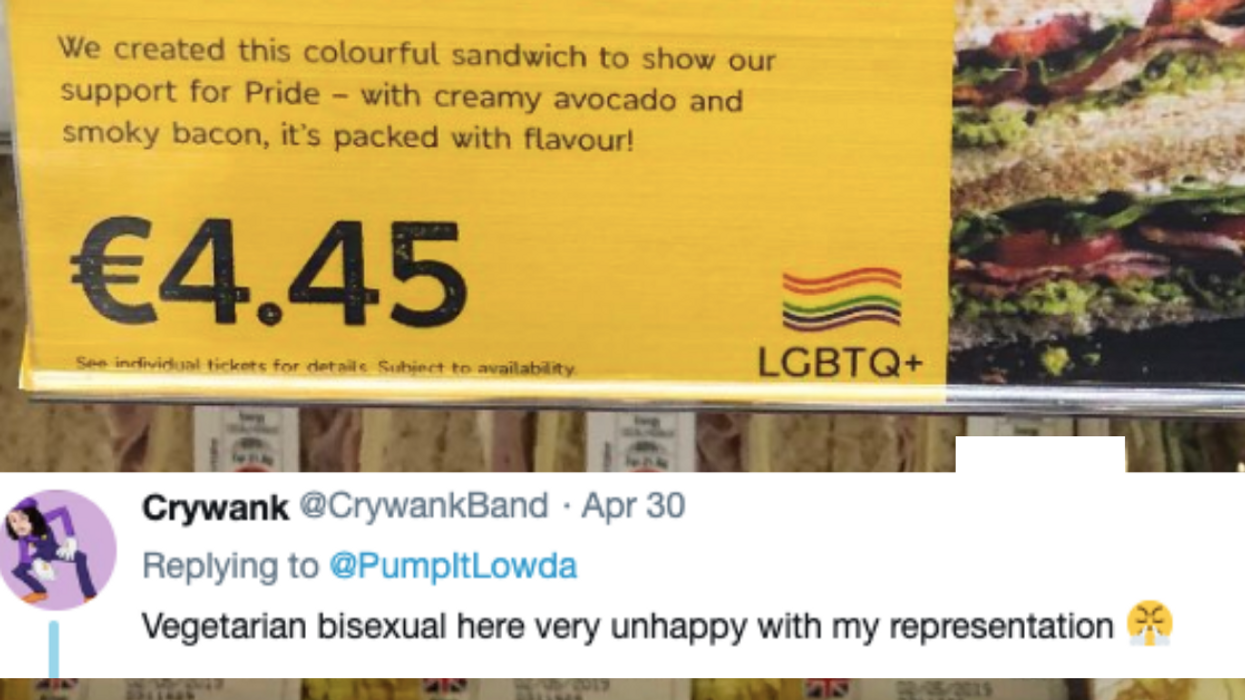 @PumpItLowda and @CrywankBand/Twitter
The LGBTQ+ community has some strong feelings after British supermarket chain Marks and Spencer (M & S) launched a new "LGBT" sandwich.
---
The sandwich in question is pretty simple to make, only requiring lettuce, guacamole, bacon and tomato: LGBT. The supermarket released the sandwich to raise money for the Albert Kennedy Trust, an organization dedicated to helping homeless LGBTQ+ youth.
M & S has already donated £10,000 to the Albert Kennedy Trust and has announced it will make a £1,000 donation to an Irish charity called BeLong to Youth Services.
The sandwich captured the public's attention after one Twitter user posted about it on the social network, captioning a photo of the sandwich with a reference to the Stonewall rebellion.
And soon the comments poured in, with at least one vegetarian seeming a little miffed by the sandwich...
...and another person suggesting people should just steal the sandwich because that's expensive, man.
Yeah, that's an expensive sandwich—who do they think we are, Mr. Moneybags or something?
An excellent point.
How dare they do this before Pride!
They didn't do much to create this sandwich, either.
Do better, M & S!
Quite the dilemma.
An excellent question.
A poorly thought out concept, cute or the possible end of the world?
You decide.
We don't know if we'd pay that much for one, though.