Comedian Keaton Patti has become a well-known presence in the Twitter-sphere for his hilarious parodies of famous media and events. In his most recent viral thread, Patti claims to have "forced a bot to watch over 1,000 hours of TED Talks," before asking the AI to write a talk of its own.
Needless to say, the results are as bizarre as they are hilarious.
---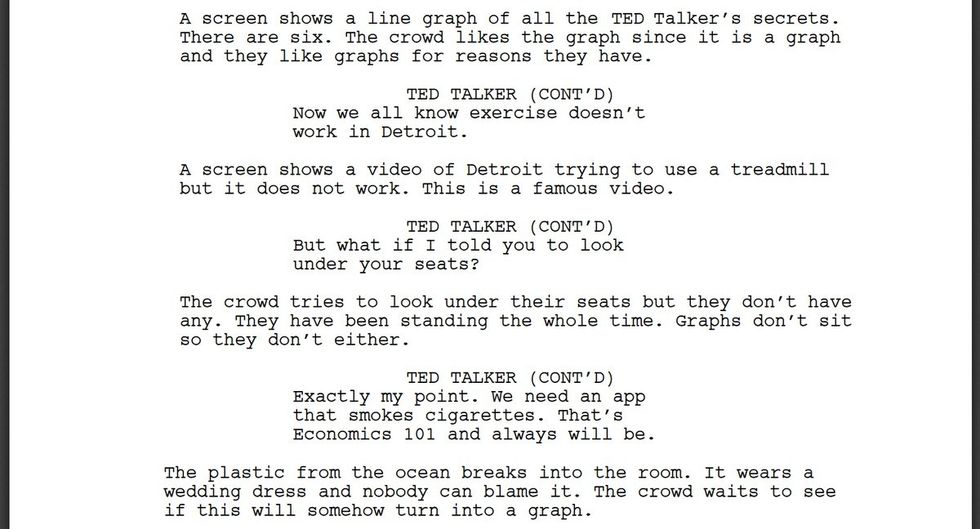 Patti even followed up with some examples of what the graphs from the fictional talk would look like!
The parody thoroughly impressed Twitter users:
Others felt they had written similar things before...
Patti asked the official Ted Talks account if they wanted to use his writing:
He probably wasn't expecting this response!
Twitter users began trading their favorite passages:
This is not the first time Patti has written an absurd, viral parody of one of our media staples:
For more hilarious bot creations, be sure to follow @KeatonPatti on Twitter!