Danielle Garcia, a 22-year-old mom, died in an automobile accident in Wichita, Kansas because she was texting via SnapChat. Now her mother wants to prevent others from the same fate.
---
The Kansas Highway Patrol reported the fatal accident happened in the early morning when Garcia failed to see a semi-truck slowing down in front of her to make a turn. She was on her phone and slammed into the back of the truck.
Her mother, Jacque Tierce, is hoping that her daughter's story will help others wise up and put their phones away while driving.
She wrote in a blog post:
On May 26, 2018, my daughter, Danielle, passed away from injuries incurred when she rear ended the back of a semi. We later found out, she was texting on Snapchat. She was 22 years old and leaves behind a three-year-old son, many family members and countless friends.

Tierce goes on to share her daughter's last words and the last moments they had together.
Danielle was awake and able to talk to me. Words I will never forget as long as I live. "Mom," she said in the most agonizing voice I've ever heard, "It hurts so bad Mom. My stomach hurt so bad." I got to tell her I loved her and squeeze her hand before she went out again and was loaded into the helicopter.
Garcia succumbed to her injuries and died on the operating table. Now Tierce wants to stop others from making the same terrible mistake.
She says:
In my daughter's case, 4.6 seconds cost her her life. She didn't even brake for the semi because she didn't see it. What if she would have injured the truck driver, another driver, or a pedestrian? No text message or any other driver distraction is worth any of it!! Pull over if it's that important and can't wait!

Through our doitfordanielle Facebook page, I received a request to come talk at a Dare Camp in Ark City. I graciously accepted and spoke to an amazing group of 6th through 8th graders on Aug. 9. I challenged this group of kids to create a box to keep their cell phones in while driving or for their parent's phones while driving. I called this project, "I love you more."

Facebook: Do It For Danielle
People are using the hashtag to spread the word.
An emotional presentation at #ACDARECAMP from Jacque Tierce & Shiane Wondra on the dangers of texting & driving. Ja… https://t.co/CKRYNt5ROB

— Arkansas City, KS Police (@Arkansas City, KS Police)1533834788.0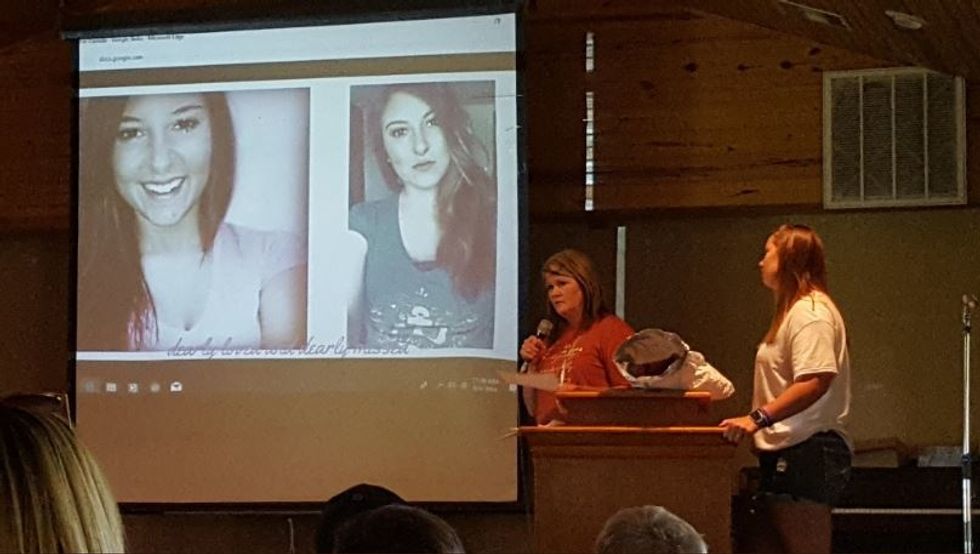 Arkansas City KS Police Twitter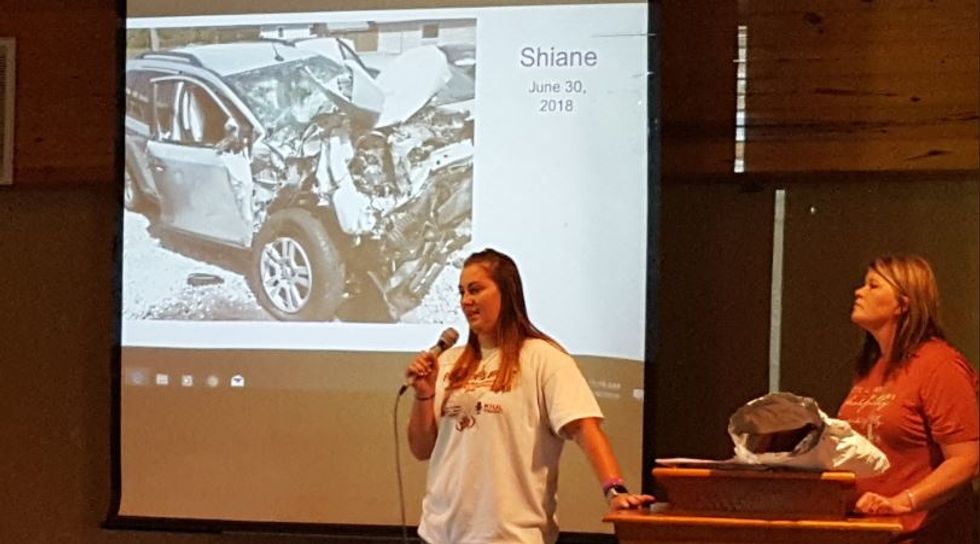 Arkansas City KS Police Twitter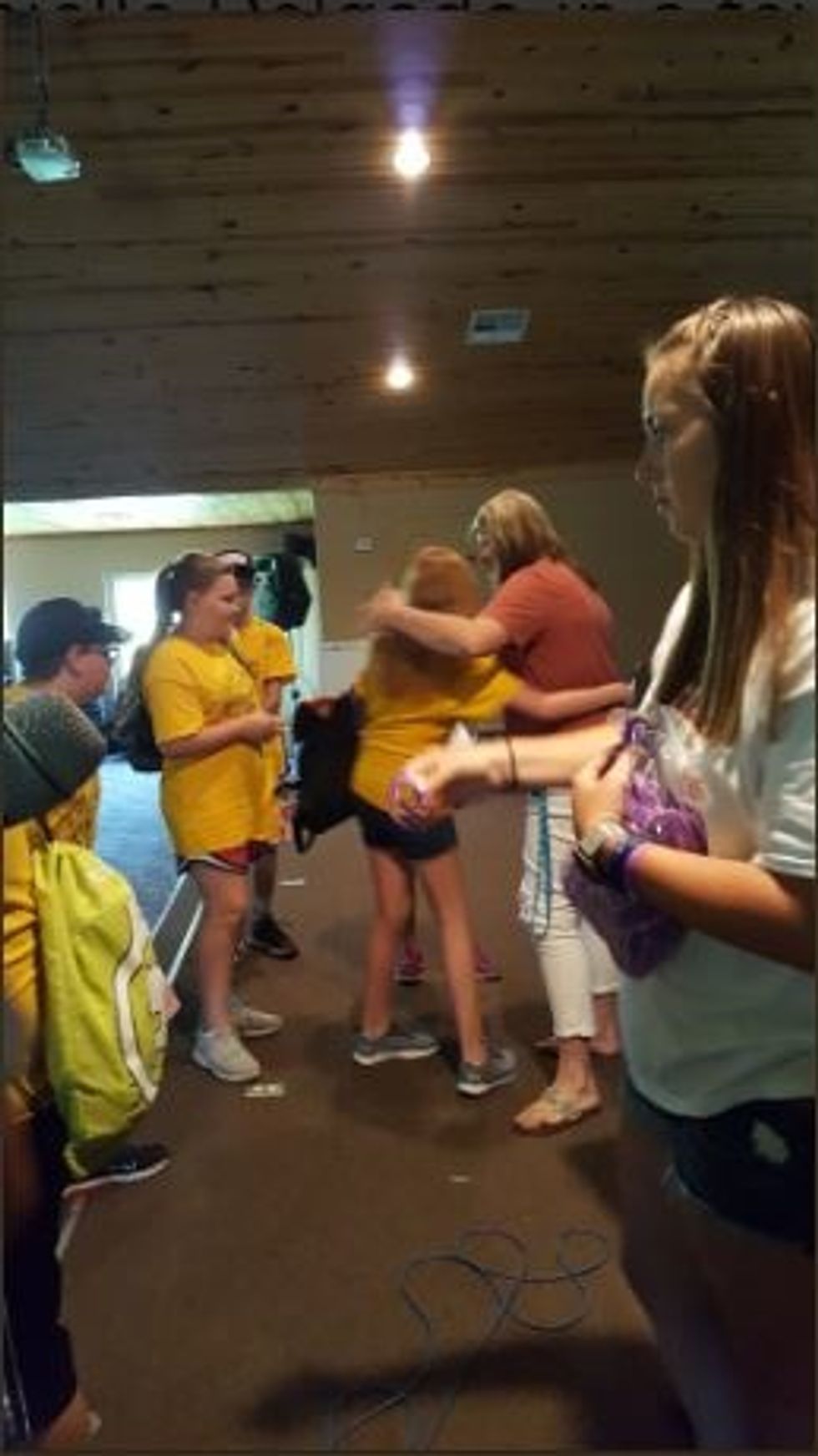 Arkansas City KS Police Twitter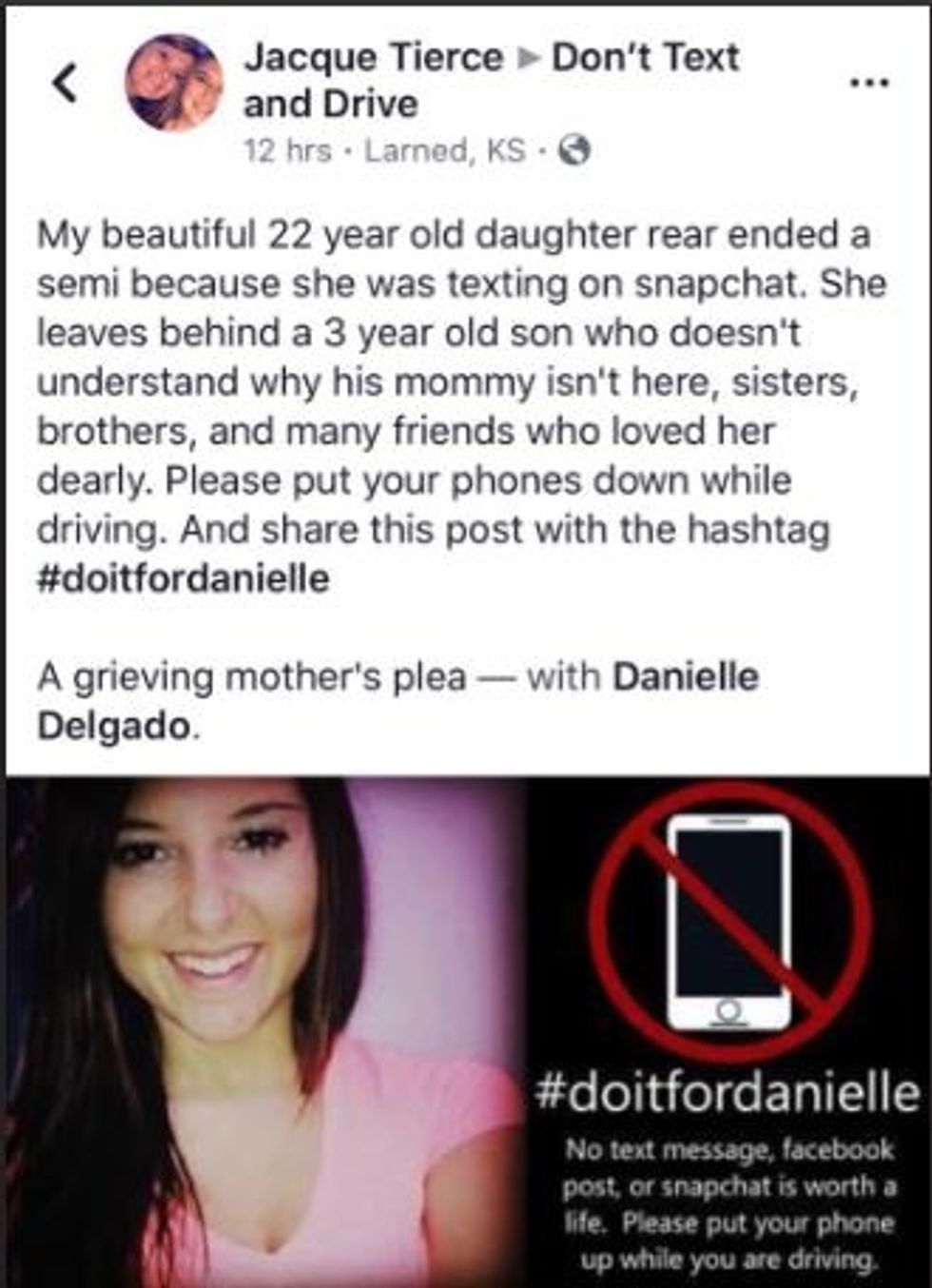 Arkansas City KS Police Twitter
At my friends funeral, we were told that she was on her phone when she ran into the semi on the highway. She lost h… https://t.co/MNLxLJfgo0

— Tori 🎗 (@Tori 🎗)1527985359.0
No text, Facebook post or Snapchat is worth a life. #DoItForDanielle https://t.co/VV387pLDpt

— Carrie Kellie (@Carrie Kellie)1528336306.0
Just heard a startling statistic on the radio, it reported that Texting & Driving increases the likelihood of being… https://t.co/HdlA1A08ay

— Arkansas City, KS Police (@Arkansas City, KS Police)1528939757.0
Please pass this message on. This should not be happening. Ever. #PutDownThePhone #DoItForDanielle https://t.co/KEPZKFkU8n

— Becky (@Becky)1537449798.0
People are getting the message.
@ArkCity_Police So powerful to hear personal stories in person. Thank you to them for sharing their experience so o… https://t.co/Cwkzej4BlO

— CaeLoe (@CaeLoe)1533858428.0
@ArkCity_Police I so hope all drivers start to understand the absolute dangers of driving and texting., As a pare… https://t.co/1Olvuy9Pf9

— Sheryl Lee (@Sheryl Lee)1534383575.0
We hope everyone hears this message and puts down the phone.
H/T: KAKE, NY Daily News