Jazz Jennings rang in the new year, and the new decade, with self-love and affirmation.
She posted a photo of herself in a bathing suit on Instagram on January 1st, 2020.
The photo showed scars on her thighs that the 19-year-old activist disclosed were from her gender confirmation surgery.
---
Rather than hiding the scars, Jazz has chosen to embrace them as a part of her journey to living as her authentic self, saying:
"These are my scars on full display in #2019. I'm proud of my scars and love my body just the way it is. I call them my battle wounds because they signify the strength and perseverance it took to finally complete my transition❤️#decade challenge"
Jazz also posted a series of videos of her journey over the past decade.
In the caption on her 2018 video, she talked about her experience with gender confirmation surgery, and the surgical complications that put her back in the hospital shortly after.
"#2018 was a rough year in my life. I experienced a major complication with my gender confirmation surgery and wound up back in the OR one week after the initial procedure. It was a tough journey, but experiences like that one only make us stronger in the end."
Family members...

@jazzjennings_/Instagram
...fans...

@jazzjennings_/Instagram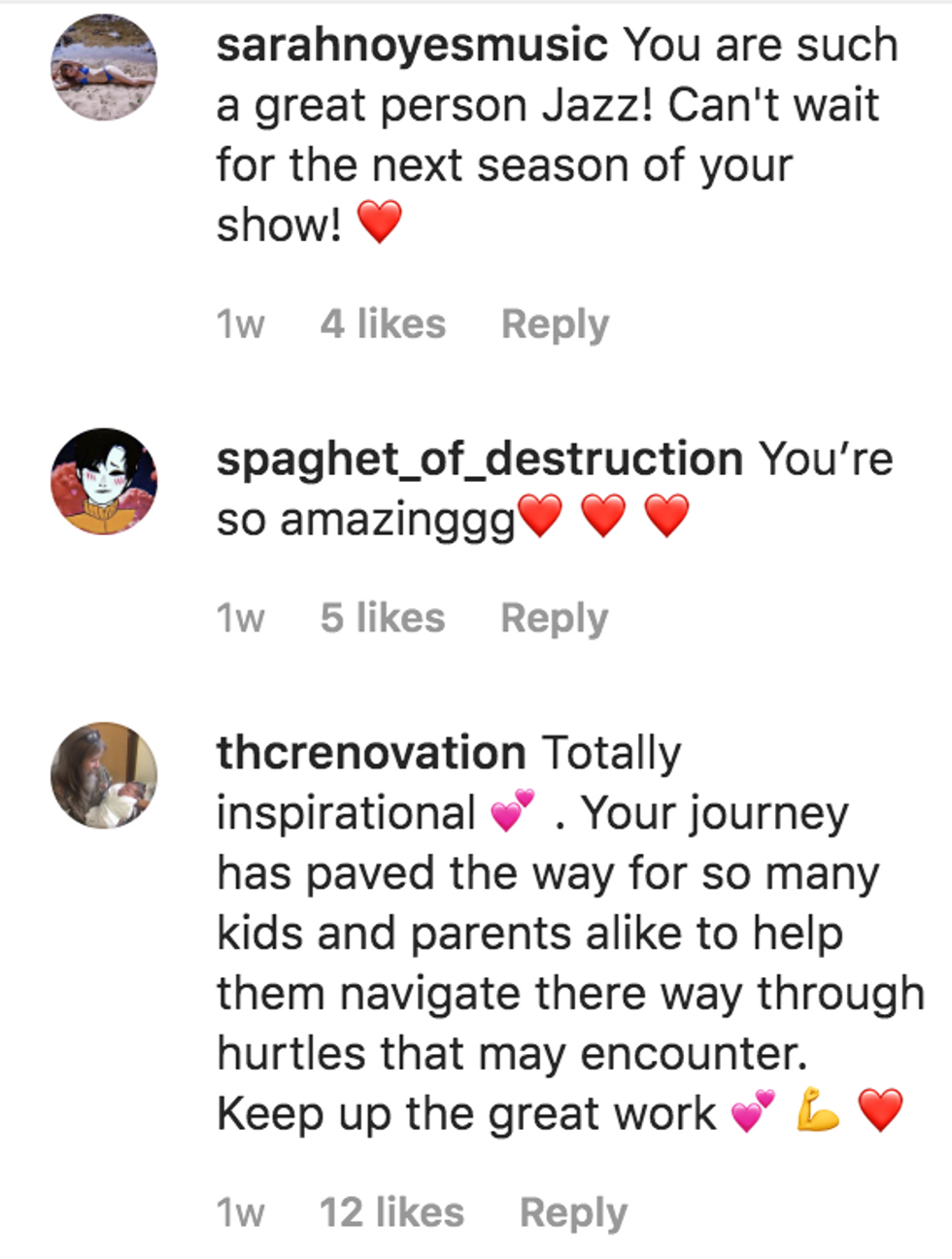 @jazzjennings_/Instagram
...and trans activists and models Carmen Carrera and Isis King offered their support and love.


@jazzjennings_/Instagram

@jazzjennings_/Instagram
Jazz also shared the story of her surgery, and the complications from it, on TLC's reality series I Am Jazz, which follows her life.

Jazz has been sharing her truth since she was a child.
She is known as one of the youngest people to transition whose journey has been publicly documented.
That story was first shared with the public in the form of I Am Jazz: A Family in Transition which aired on the Oprah Winfrey Network. This led to her TLC series, and Jazz published a memoir about her experiences in 2016.
Jazz has become a vocal advocate for LGBTQ+ rights as she has grown up, largely focusing on trans rights.
Jazz talked with ABC News about her experience with gender confirmation surgery.
"It was like a dream. It was. This is a moment that I had always envisioned and just experiencing it was so surreal. I was like I can't believe this is happening."
She also talked about realizing how she could use her fame to better the world.
"From the time I was six years old, I've been sharing my story. And you know at first I thought, 'Okay, this is all going to come to an end one day and then I'll be able to live my life.' But more and more I realized that I was given this platform for a reason and that I have a strong and powerful voice."
Jazz wasn't the only one who was excited about her gender confirmation surgery. Her mother, Jeanette, got all choked up just before Jazz's surgery thinking about how happy Jazz would be.
"This is a huge thing, she waited for this for so long and it's here and I'm just happy for her."
Jazz's children's book I Am Jazz is available here.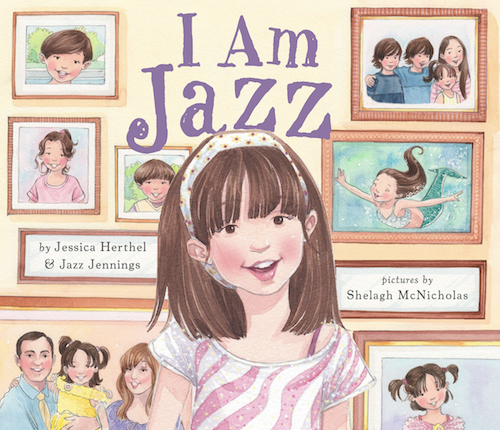 Amazon
Jazz's follow-up book Being Jazz: My Life as a (Transgender) Teen is available here.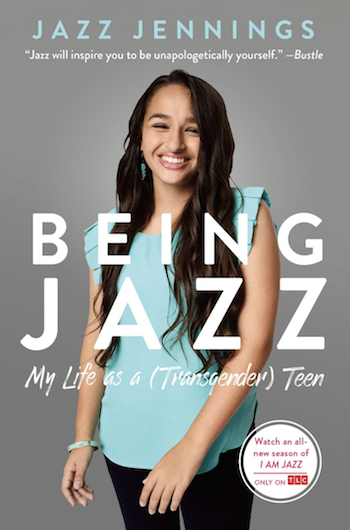 Amazon