It must be something when one of your first big, on-screen roles is alongside a famous, seasoned veteran.
This is the vibe Jane Lynch gave when she sat down with PeopleTV host, Lola Ogannaike, on the web-exclusive show Couch Surfing. In her featured episode, Lola took Lynch on a nostalgic trip through some of her old films, like "Role Models" and "The Fugitive."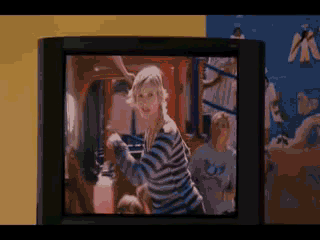 When the topic of "The Fugiitve" came up, Lynch revisited an old story she's discussed before: the best piece of acting advice actor Harrison Ford gave her on set:
"It doesn't matter how smart you are, you look stupid if your mouth is agape," she said.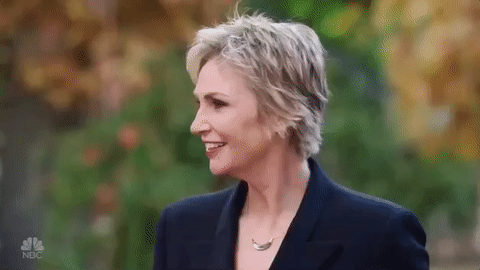 This was not the first time Jane lynch talked about receiving acting tips from Harrison Ford.
People were all about his advice:

YouTube

YouTube

YouTube
And they all love Jane Lynch for sharing this story:

YouTube

YouTube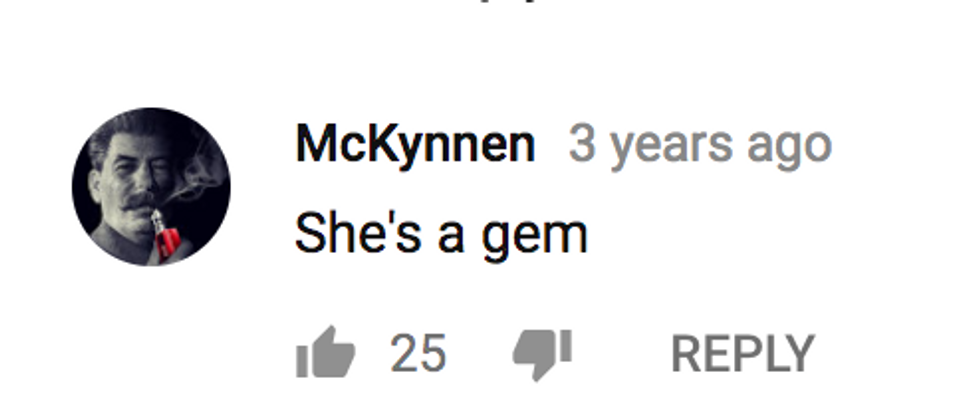 YouTube
She didn't stop there, though. Lynch then delved into Ford pulling his "top billing" card to alter a scene in the film. Released in 1993, directed by Andrew Davis, the film starred Ford as Dr. Richard Kimble, a framed doctor on a mission to track down his wife's killer. Lynch appeared alongside him as Dr. Kathy Wahlund.

Lynch said:
He didn't like the scene as it was written. And it was raining outside and he took me underneath his umbrella, we went to his trailer, and we worked it out, we worked the scene out. Like, 'You say this and then I'll say that, and then I'll say this and you say that.'
Obviously impressed with Ford throwing his weight around for the good of the film, Lynch happily went on to describe how he informed everyone.

He was kind of a cranky guy. He said, 'We're gonna do it this way.' And everybody was like, 'Alright.'
#TheFugitive is 25 years old, but this tidbit is timeless: @janemarielynch has revealed to @peopletv that she and H… https://t.co/K5U5ZELHWw

— LightsCameraJackson (@LightsCameraJackson)1537747629.0
Here's the clip:
It was a cool piece of information for "The Fugitive" fans:
@EW That's awesome! I just bought The Fugitive on bluray! 1 of my all time favorite movies!

— Alex Peers (@Alex Peers)1537719174.0
Though some "fans" of movie forgot Jane Lynch was even in it!
Wow, I totally forgot Jane Lynch played the doctor who helped Harrison Ford's character in 'The Fugitive'

— Marlow Stern (@Marlow Stern)1324078034.0
Check out the full video below: