I once heard "nice guys" characterized as those who are chivalrous in public and misogynistic in private, and that's an observation that appears to get to the heart of the experiences of many women out there who've had to navigate a minefield while dating.
"Nice" guys are typically anything but.
Suffice it to say that if you actually are one, there's no need to declare it.
Women shared their stories with us after Redditor Jin_Kazama asked the online community:
"Girls that gave the 'nice guy' a chance, how did it go?"
"I was coming out of a string..."
"I was coming out of a string of really bad, toxic, abusive relationships so I promised myself that I would try to find a nice guy to date. Well, I had a first date with this one guy, we'll call him Tim."
"It was a fine date. He was nice and we had fine conversations. I didn't feel any immediate chemistry, but I was also not used to dating guys who weren't blatant asses so I figured that was why I didn't feel an immediate connection. I told myself I'd go on one more date with him and see if the connection grew in any way."
"So we go on a second date a week later. It was a short date, we.had an early dinner, and I was back home 90 minutes after he picked me up to drive me to dinner. Again, no sparks, but he was nice and it wasn't a bad date. So I told myself I'd go on one more date with him and that would be the deciding factor."
"I was still wrestling in my head with the idea that I was just not attracted to him because he wasn't an a-hole and maybe I was just scared of nice guys. Well, on our third date, he asked me to move in with him, offered to put me on his health insurance plan (I was uninsured at the time) and told me he loved me."
"I very gently told him that he was a great guy, but he was clearly more invested than I was, and that it wasn't fair to him, that he deserved to be with someone who was equally attracted to him. At the time he was cordial, but confused, and we parted ways."
"Next day, he posts a long, long rant on Facebook about how nice guys finish last, girls only want to date a-holes, he opened his heart and his home to 'this ungrateful b**ch' only to be slapped with a rejection. He left it up for a few days,.and then blocked me."
idontcare4205
The things people put on social media are wild. You dodged a bullet. Next time, trust your gut.
"He begged me..."
"He begged me to masturbate for him while he drove me home and when I refused, he threatened to rape me... and then couldn't understand why I didn't want anything to do with him after that."
SageThistle
That is terrifying. Thankfully you managed to get away!
"He once said to me..."
"Went on and on about what a great, compassionate guy he was. He was actually just your garden variety, abusive psycho. He once said to me: "I wish you had been abused so you would realise how great I am." Who says that?!"
OhNoMyKeys
The kind of person who says that is the kind of person who thinks they might be able to get away with abusing you.
"I offended him immediately..."
"I finally allowed him to take me on a date to breakfast. Figured midday would be ideal to meet up in public. "
"I offended him immediately when I spoke to the waitress. I said, "We have two" when she asked how many we had. He insisted that she was asking him, not me, and I emasculated him in public. I laughed it off as a joke. I grew up with all brothers. Surely, he was trying to be funny."
"We sat down. The waitress asked for our order. I gave her mine. He groaned and asked her to come back in a second. He told me proper protocol was for me to discuss what I wanted to eat with him, allow him to make the decision, and he was supposed to relay that to the waitress - not me!"
"I told him he was crazy and left. Blocked his number. Ghosted completely."
AndThenThereIsJess
Ghosting him was ABSOLUTELY the correct decision.
"I noped the f**k out..."
"The "nice" guy tried moving into my dorm room after 4 days. I noped the f**k out of that relationship."
particularad7304
"At first..."
"At first I was sympathetic that he hadn't really made any friends before we dated (starting at the end of our junior years of high school) and believed him when he talked about how "people always bullied him wherever he went" and "no one wanted to make friends with him.""
"He also loved the idea of dating someone who was going to be a counselor because he thought it was an admirable job."
"Turns out he just wanted someone to be more of a therapist than a partner to him, and he would get upset if I didn't walk on eggshells around him. Later on he also started blaming me for not wanting to have sex with him every day.
"I was getting FREQUENT urinary tract infections (multiple a month at one point) and was physically unable to, but that was an excuse to him."
"He considered masturbating almost as reprehensible as cheating on him, so when I wouldn't be in the mood (every day) it would be my fault for masturbating (whether I had or not) and got to a point where I would just agree to get it over with and get him to leave me alone."
"He had a lot of weird ideas about sex and how it could only be missionary with very little foreplay or aftercare, so sex became this uncomfortable two-minute daily dissociation that I got through for awhile because I thought that's what I had to do for someone to love me."
"I've since found a partner who values me and takes care of me back when I take care of him (although lately he's been doing much more to support me). He is a gift that I am constantly grateful for."
beaches_and_scream
Glad to hear you found a partner who appreciates you! That's the best revenge.
"He proposed to me..."
"He proposed to me after we worked on a group project. When I turned down this guy I barely knew and definitely never dated he stalked and harassed me for about half a year until he found his next "true love." He was a serial proposer."
a-little-sleepy
Serial proposer, eh?
He clearly has self-esteem issues (and sounds deluded).
"He went out bowling..."
"He went out bowling with his friends and then when he came home he complained to me that for the first time in his life a hot girl had hit on him while he was out, and he was unlucky enough to actually have a girlfriend. He seemed genuinely sad he had to turn her down, and expected me to be grateful he did it."
AndThenThereIsJess
Wait a minute... what?!
Men are truly something else. The disconnect is wild.
"He also had a horrible drinking problem..."
"He was always nice to me but very easily jealous anytime another guy spoke to me. We were just friends and only went out once yet he felt like he needed to make me feel bad whenever other guys gave me a little attention. He also had a horrible drinking problem and serious anger issues."
"And the whole time he was trying to woo me, he was also hooking up with his ex and ended up getting her pregnant. So yeah, no regrets about that."
lyn90
You shouldn't regret a single thing about your decision to get away from him!
As you can see, dating is a MINEFIELD.
Men, do better. There are many reasons why dating can make women reason and the stories mentioned here are just a few examples.
Have some stories of your own? Feel free to tell us more in the comments below!
Want to "know" more?

Sign up for the Knowable newsletter here.
Never miss another big, odd, funny, or heartbreaking moment again.
Keep reading...
Show less
*The following article contains discussion of suicide/self-harm.
Most parents only want the best for their children. They also know from experience that as their kids grow older they're going to assert their independence in different ways, including but not limited to dating.
But suppose the parent doesn't approve of whoever their son or daughter is dating? Relationships are bound to be strained—though hopefully not permanently.
People shared their stories after Redditor Morticiar asked the online community:
"Parents of Reddit whose children have dated awful people, who was the worst? Why?"
"The very mentally abusive boyfriend..."
"The very mentally abusive boyfriend who got in her head so badly that he convinced my epilepic daughter that if she stopped taking her meds she wouldn't have epilepsy any more. It was only because she was taking mind altering drugs that she had a problem."
"The car accident was pretty full on but she got out unscathed and no one else was hurt."
Alfredthegiraffe20
Thankfully she walked away from that crash!
This could have gone so differently.
"She started protesting..."
"I have only stepped in once when I saw one of my girls spending a lot of time with someone I didn't approve of."
I work for the happier side of my state's human services agency, but we still share a lot of our agency customers with Child Welfare."
"I have a pretty good memory for names, faces, etc, and within the department, we talk quite a bit, so I will occasionally run into a family about whom I already know an uncomfortable amount of private information, but generally it doesn't affect the decisions I have to make aside from who it gets assigned to next."
"She came home talking about this boy she'd met, and I recognized his first name immediately, because it was uncommon. I asked her, 'Tou're talking about 'Firatname Lastname, right?'"
"She gave me this really confused look and said, '....yeah...?'"
"I told her, 'Ok, kiddo, look. I can't discuss the reasons for this. I know you like this kid, but the answer is absolutely not. You are not to hang out with him or his circle of friends. I need you to trust me on this, because I can't tell you anything about my reasons for it.'"
"She started protesting, and I pointed out, I'd never said anything like that to her before. It wasn't until nearly six years later that she learned about his criminal history as a juvenile, which included rape and a number of other unsavory things."
slice_of_pi
You sound like an excellent parent and you handled this situation tactfully and with class.
"Barely in high school..."
"First guy my daughter dated."
"Barely in high school, already showing attitude problems. Anyone older than him was seen as an annoyance in whatever he wanted to do in life, even at 15. Came from a broken home, turned out he was the third of 10+ kids by one man with as many different women."
"Already started getting suspension in high school because of same disrespect towards teachers. Had unfortunately convinced daughter to skip school a few times with him. Her grades started showing major drop, had to start intervention."
"Took six months and discovery of him trying to date two other girls that finally stopped the relationship. He had gotten one of those girls pregnant by mid ninth grade year. Seeing the relationship end, felt crisis averted."
"A year later as we are at home, daughter comes running into living room saying he is outside her bedroom. Before I can check the back side of house, cop has come up to house. He apparently pushed his mom down a flight of stairs in an argument, took off and could only think to come here. As I am talking to cop, bringing her to back side of house, we hear the gate slam on the other side as he takes off down the road."
"Cop says he is not as much of a threat to spend chasing, puts out an APB for others if they see him. I request a restraining order to clear any controversy I may have. Two years pass. Apparently he got three different girls pregnant in those two years."
"Daughter comes home one day to tell me he has a warrant out. Had pushed his 3rd pregnant girlfriend down a flight of stairs in an argument. She had ended up miscarrying. Local police office actually contacted me later that night about it since I had requested a restraining order on him 2 years prior and they did not know his whereabouts."
"They find him about 40 miles north, charge him with manslaughter, and he has been serving a sentence since he was 17, about 2-3 years ago. I fear for the two other children he had with his other girlfriends each time I think about them."
Lostarchitorture
This is quite the rollercoaster ride.
Thankfully your daughter is away from him at last.
"My son dated a woman..."
"My son dated a woman who would smack him across the face when she would get angry with him. Once in front of me. My ex-husband was very violent and I was always terrified that my boys would take after him. I never considered that they might end up in an abusive situation themselves. They eventually broke up."
sm710
Glad he did!
It could have been much worse.
"He steals a car."
"He's 15. He steals a car, comes to the house to elope with her. She won't go, so he takes off. Police spot him, and he leads them on a chase from Seattle to the Columbia River, at speeds of over 100 mph at times. At the river, he slams into an abutment and is killed instantly."
ikusuzwen
This story took me on a journey.
"My stepson tried to break up with his girlfriend when they were 16. She threatened suicide if he left her. Despite all of our pleas, he was too afraid of her self-harm. It's been 8 years and he has just become a shell of his former self."
"He's lost weight (and he was skinny already), he's got dark under eye circles. It's so hard to watch, but she's convinced him that we all hate her and, by extension, we hate him."
Lilliputian0513
This is tragic and we are sorry to hear it.
Hopefully you can get through to him someday.
"He worked hard to separate her..."
"My daughter started dating him in high school. He immediately started separating her from her friends. Get this, one of her friends is quite buxom, and told her she could not hang out with her because of that."
"He worked hard to separate her from family and friends. During her first year of college she ended up pregnant. He joined the Navy, and they left home. He began drinking and became verbally abusive."
"After getting kicked out of the Navy, they came home and my husband helped get him a job. Then another child was born. The drinking continued and the he started on meth and the violence began. She would deny the abuse and stayed with him and had another child."
"Finally, she left him. Then the next loser was also an addict and they had a child. Again violence. CPS took the children due to drugs and abuse. So I had four kids. I kept them for a year and a half and she regained custody."
"That lasted three months, and she lost custody again. We split the kids with other family due to my health issues. I am raising the oldest two."
"Now there is a new guy and a new baby. Yes that makes five."
"I love my daughter dearly but I'm disappointed in her."
629mrsn
The tragedy of this story cannot be underestimated.
A nightmare for any parent.
"My stepdaughter..."
"My step daughter started dating a guy when she was 15, hiding the relationship as only a friendship. Once they started dating officially he started controlling her every move. He didn't drive or work but she did both."
"The car was a car her mother and I gave her that was ours. He started driving it and all that s**t. He got her strung out on drugs and was abusive to her already weak mental health. He would break her down constantly and make her feel worthless."
"They would rent motel rooms to sell drugs and who knows what else out of. Her father and my wife would never just put their foot down on anything and me being a stepparent, I was not listened to as I feel like I should have been. This s**t continued until 5 months before her 18th birthday when we caught them red handed."
"I took the car away and made it disappear. He was arrested and spent a few months in jail for a s**t ton of drugs and dealing stuff with two of his friends. Before she turned 18, like two months before, she had a real huge mental breakdown while at therapy and they thought she was going to self harm."
"I told her father and her mother and grandparents that she needed to get into a facility for treatment and it was important that they do that before she turned 18. It didn't happen. She turned 18 and moved to a different state to live with him and that is the situation now."
"It is f**king real sad how this motherf**ker ruined her life by destroying her ambition and self confidence."
Pessimistic_Soviet
Condolences.
Hopefully one day she makes it out.
It can be so difficult for people in abusive situations to see what's happening in front of them.
To reiterate: most parents want the best for their children.
But once they're old enough (and sometimes before that), all bets are off.
Children will evolve into their own people—for better or worse, though this doesn't mean that they are incapable of redemption either.
Have some stories of your own? Feel free to tell us more in the comments below.
If you or someone you know is struggling, you can contact the National Suicide Prevention Lifeline at 1-800-273-TALK (8255).
To find help outside the United States, the International Association for Suicide Prevention has resources available at https://www.iasp.info/resources/Crisis_Centres/
Want to "know" more?

Sign up for the Knowable newsletter here.
Never miss another big, odd, funny, or heartbreaking moment again.
Keep reading...
Show less
Warning: Some of this content is NSFW.
What drives people to cheat? If you've ever been cheated on, then you may agree that you don't care - because the pain of finding out can be brutal. The betrayal of finding your significant other in another's arms is like no other. Understandably, old and sore wounds were opened when u/pugsarelife2 asked people how they reacted when they caught their partner cheating. And even if they were totally over their exes, that damage to the trust they had in others would never be forgotten.
Want to "know" more? Never miss another big, odd, funny, or heartbreaking moment again. Sign up for the Knowable newsletter here.
Keep reading...
Show less
"Is there an airport nearby, or was that just my heart taking off?"
The art of the pick up can be cringe-worthy. Desperation for a date can lead to people saying strange things. It could be to get a laugh out of a potential partner, or a genuinely bad attempt at flirting.
Redditor u/OGVenon123 asked people, "What is the worst pick up line that you have heard/used?" And the lines that were shared ranged from funny to downright disgusting.
10. A fair exchange
"I was at a concert and I overheard a girl ask a guy, 'Hey, can I borrow your lighter?' 'Sure, here you go. Can I borrow your number?' 'Sure, here you go.' That actually worked?!?!?"
9. Old school
"'You know that dress you're wearing would look even better laying on the floor next to my bed' said to me on the early 80's"
8. I think that's charming
"'You look like trash. Let me take you out.' Said by me to the woman who is now my wife."
7. Impressive, but disgusting
"No ****, about 12 years ago, a buddy and I sat down at a dive bar. He looked at the chick next to him and just said 'Wanna bang?'.
She looked him up and down briefly and went 'Yea... alright, let me finish this beer first.'
It was impressive and disgusting."
6. Don't use Honest Abe's name in vain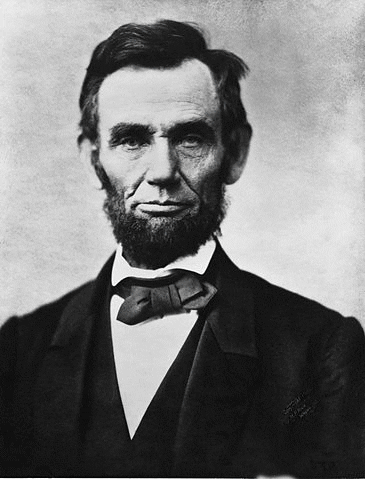 Giphy
"Are you Abraham Lincoln?
Because you're causing an uprising down south ."
5. This line caught my interest
"are you a bank loan? cause you got my interest"
4. Does this work?
"I'm a woman. when I see a guy with a cool shirt I say nice **** as an opener."

3. TMI
"My friend was once hit with:
Do you work at Subway? Because I'm pretty sure you gave me a $5 footlong."
2. I want to hold your arm
"A friend of mine has a prosthetic arm because he was afraid girls wouldn't like him if he just had a stub for an arm. He walks up to a girl, says 'Hey, can you hold something for me?' The girl says, 'What do you need me to hold?' Then, my friend says 'My hand...' as his prosthetic arm falls off. The girl picked up his arm and said 'This arm?' Now they are married."
1. Absolutely not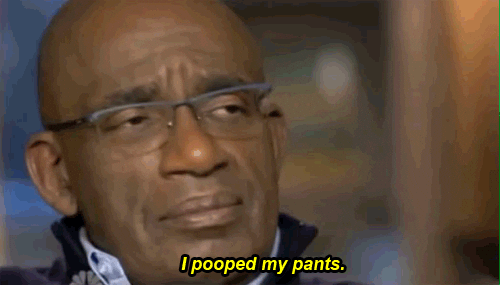 Giphy
"I **** my pants can I get in yours?"

Do you have something to confess to George? Text "Secrets" or "
" to +1 (310) 299-9390 to talk to him about it.

Keep reading...
Show less
Warning: Some of these entries may be considered NSFW.
Dating in the age of the internet can be a nightmare. Dating apps and websites are full of false identities, pranksters, and people who are downright creeps. There's really a fifty-fifty shot of what can happen when you finally do take the plunge and meet up with someone you've met online: it can go great (or at least averagely), or be a total horror story.
Redditor u/MysticPato asked people to share their dating app horror stories, and there were more than enough unlucky in love people ready to share their stories.
10. A surprise double date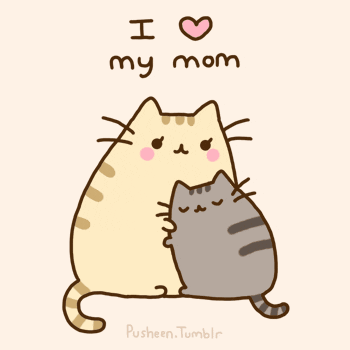 Giphy
"It ended up being a double date with his mom and her OkCupid date. He told me that he and his mom were a 'package deal'. I was mortified and there was no second date."
9. How the tables turn...
"Sexted with this really hot girl after matching for about a day, and she starts getting all kinky with me. She then tells me she's actually a guy trolling me.
I said 'joke's on you cuz im bi'
He unmatched"
8. What a creep...
"I messaged a girl who wanted to meet up, so I go out to the coffee shop and she's not there. I ask her what's up and she totally admits to being a dude catfishing me just so he could check me out in public, and goes on a rant about what a shame it is that I'm a lesbian because he'd totally **** me. I feel like the creepiest part for me was that he never once tried to get nudes or anything, which I'd at least understand the effort for, he just wanted to stare at me in public."
7. He had "better" ideas for her money
"Talked to him for two weeks before we went out and no red flags so we ended up going out to dinner. I said I hadn't been out in a while because I was trying to save money for a washer and dryer. He told me instead of saving for that I should save for a boob job. I didn't even know how to reply so he followed up with, 'no it's not a bad thing, my sister and Mom both had small tits and got boob jobs and they look amazing.' This is all before the waitress even brought our drinks. I just got up and left."
6. Leave Scorpios alone
"First date, she wanted me to get into a bar fight with the perfectly friendly guy who'd bought us a round of shots that night. Why? Because she found out he was a Scorpio."
5. Don't say things on the internet that you'll regret
"This girl I matched with just messaged to troll me. I was like 'hey what's up' and she was like 'don't talk to me unless you plan on fucking me with your 9 inch ****'. I forgot what my reply was but she obviously never messaged back.
Then a week later I'm getting McDonald's and this girl was the one who handed me my food. She recognizes me instantly and just had this total look of fear in her eyes. I walked out of there so quick. That poor girl thought I purposely sought her out to confront her or something."
4. An unforgettable first kiss
"He gave me my first kiss. I didn't hear from him for two days. On the third day he texted me that he had been arrested. Haven't heard from him since."
3. It's a small world
"I went to his place and we hooked up but after he goes 'so you wanna know what I'm really into?' And I was like sure and then he grabs my foot. I have a really irrational fear of people touching my feet so I ran the hell out of there anyway I get to the living room on the way out and it turns out to be his parents house and I look at his mother and see she was my old therapist"
2. Gee, how romantic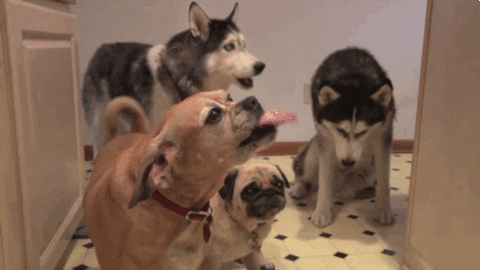 Giphy
"She smoked some drugs. Her dogs ate my wallet."
1. Respect the hustle
"Met up with a tinder girl at Dave and busters. She brought me there for a *******pyramid scheme sign up presentation. Guess I respect the hustle"
Keep reading...
Show less