The bathroom.
A lot of life preparation happens in the bathroom.

It's a room that readies you for anything.
Even sex.
That can be an awkward place to run to before sexytime.
But sometimes it is necessary.
Let's get ready...
---
Redditor Maggie_cat wanted to hear about what people are actually doing in the bathroom pregame life's spicier moments.
So they asked:
"People who go into the bathroom to 'freshen up' before sex—what are you guys actually doing in there?"

We all take that little extra time to spiffy up before sexy time.
I meditate that it goes well. That's me.
Checkpoints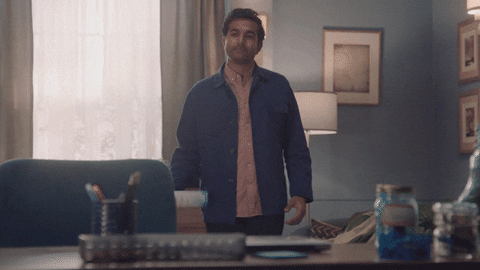 Sexy James Corden GIF by The Late Late Show with James Corden
Giphy
"Emptying the tank, cleaning up and quadruple checking my smell."
Lilium_fur2
"The classic wash service where you get up under the chassie and clean under the mats."
Successful-Clock-224
The Stank of It...
"Fart."
SnoSlider
"I remember one time with my spouse, I was about to finish, and I just couldn't hold it anymore. I let out a thunderous, earth-shattering roar of fart and stank up the room. Sex was done after that."

Marty_McDumba**
"If I've been around him all night I've probably been holding it in. So far I have a perfect record, I'm not about to let one slip."
OphiliaBedelia
"My husband always has to let one rip after he finishes lmaoooo."
PopcornHeadA**
The Cleanse
"Washing my testicles like I'm about to put them on Ebay."
RearEchelon
"I'm just giving them a pep talk. 'More than 20 seconds, ok? We can do this!'"
DatabaseSuspicious44
"As everyone should be doing prior to sex! B*lls or no b*lls, clean your stuff before coming into contact with another human being."
walled2_0
Carrie Level
"Honestly? I'm anxiously checking to make sure I didn't spontaneously begin a Carrie Level Period. It's never quite happened this way, and yet the seconds before I know for sure, I'm picturing Red Seas type crap happening, every time."
gailynba
"In German we have a saying: 'Ein echter Pirat sticht auch ins Rote Meer.' Which roughly translates to 'A real pirate also sails the red sea.'"
meistermichi
Holler!!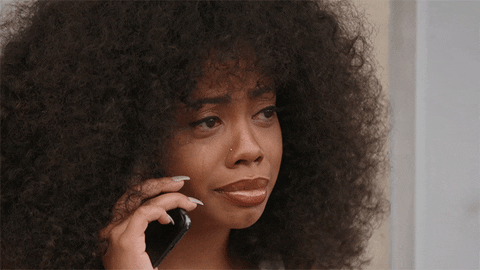 Phone Call Crying GIF by VH1
Giphy
"Calling my mum to give her the good news."
CrunchyBitsOfFun
"'I called my parents right after I was done! '- The Lonely Island"
darthurface
Basics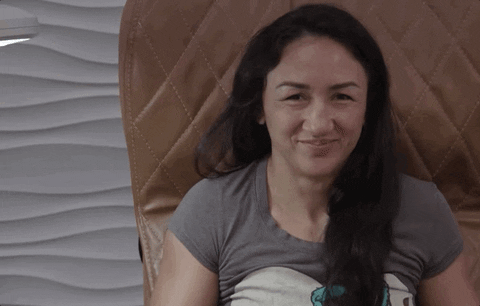 Episode 1 Sport GIF by UFC
Giphy
"Washing my hands and checking my nails."
Burned-Shoulder
"I read this as 'washing my hands and checking my email' and was like, how courteous but also efficient."
Capt_nCrunch
Traction
"Usually I am just putting combat boots on for better traction."
isaiahaguilar
"You gotta just flip the crocs into sport mode. Saves so much time and isn't as bad on the hardwood floors."
4Eights
"Might want to remember this, last time I kept my socks on and was on laminated flooring, it looked like I was skiing the way my feet kept slipping…"
Lumanus
On Empty
"Taking a leak."
"I prefer not to do it with a full bladder, personally."
Ok-Control-787
"Yup, I can't finish if my bladder is full. Also refreshing if needed (splash of water etc). I prefer shower before sex, everytime, even with my current partner."
Vostoceq
Secrets
"Rummaging through your medicine cabinet."
WearyDragonfly0529
"Ah, I see my friends are here..."
TheColdWind
"No thanks, I'm trying to quit."
WearyDragonfly0529
Now What?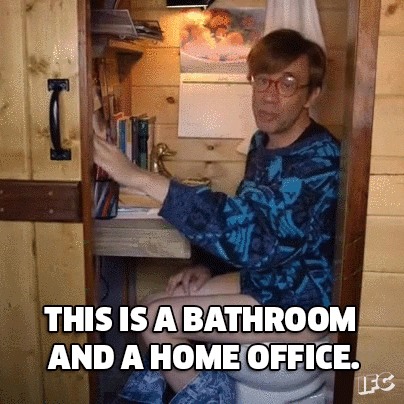 fred armisen lol GIF by IFC
Giphy
"They're logging into r/AskReddit, 'People who've had sex—WTF do I do now???'"
Darnitol1
"From the posts I've seen on here, this is not unlikely. 🤣"

isayfckitwhenifeelit
Don't stay in the bathroom too long. Get down to business.
Do you have anything to add? Let us know in the comments below.