Former High School Students Reveal What They Hated Most About The Experience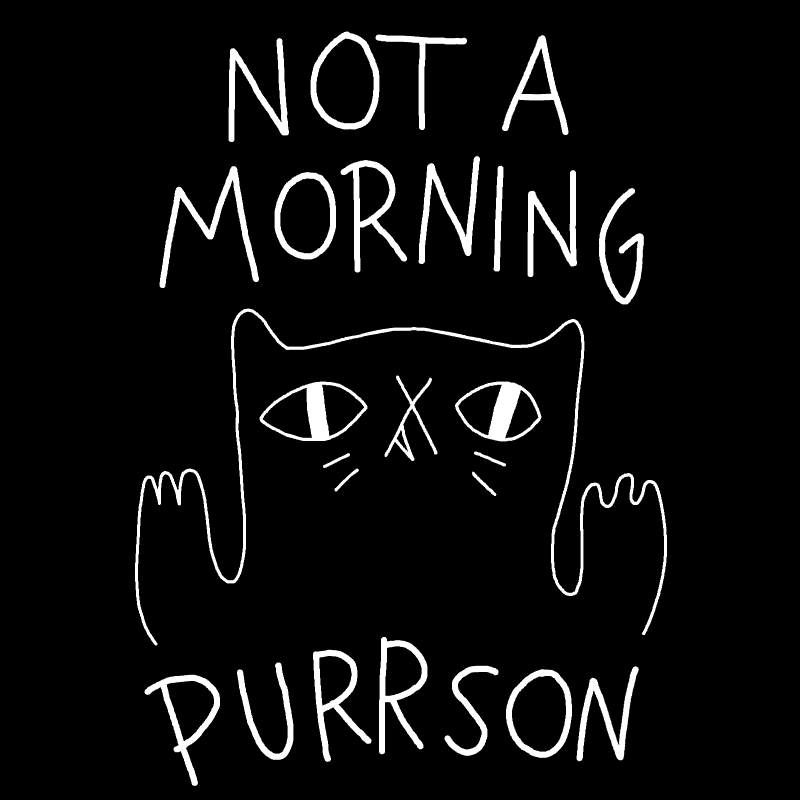 Growing up can be one of the most arduous life experiences one must try to survive. Learning about how the world works while simultaneously learning who you are and how you fit in can be, no IS.... one of the most strenuous life trials one can live through. And the apex of the drama is... HIGH SCHOOL. A time where NOBODY walks away unscathed.
Redditor _jinxsimpson wants us all to remember the days of yore by asking... _What did you hate about high school? The results....
THE SUNRISE SCARES ME TOO.
I hated waking up in the mornings. I still hate waking up in the mornings.
SIT DOWN AND SHUT UP!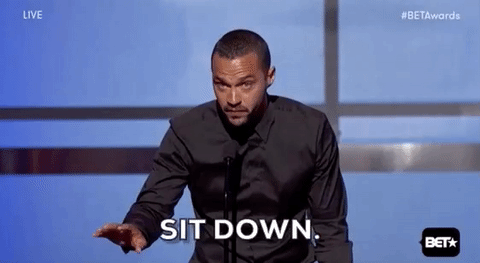 That the entire hour lesson could be taught in 15 minutes if everyone wasn't disruptive.
I PREFER A 5 STAR CUISINE AS WELL.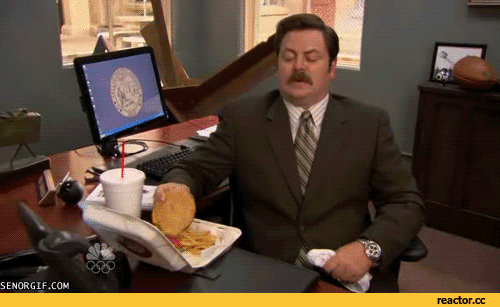 Closed campus lunch.
EVERY SECOND WAS A CHORE.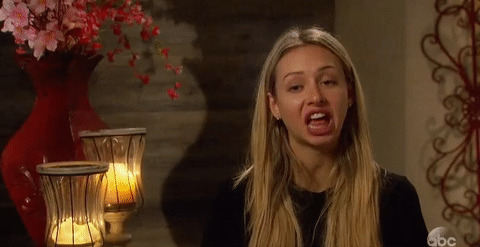 If I can recall correctly, I believe I hated every single minute of it.
WHO SHOULD I BE?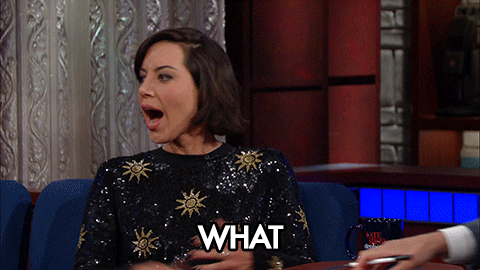 The expectation that you need to act like an adult while being treated like a child.
LOOK AT ME!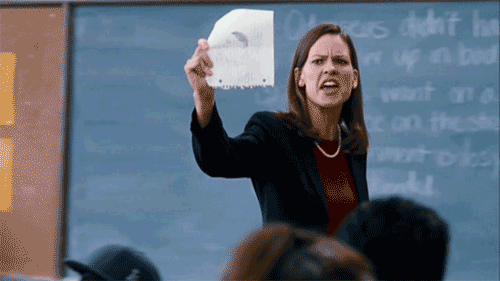 The teachers who clearly had their favorites and weren't afraid to show it. I was kind of a weird, shy kid and wasn't among the popular kids. I had several teachers who seemed liked they wanted to be "cool" and never gave me the time of day... although I was a good student. It really got frustrating sometimes.
THAT'S A LOT OF WASTD TIME!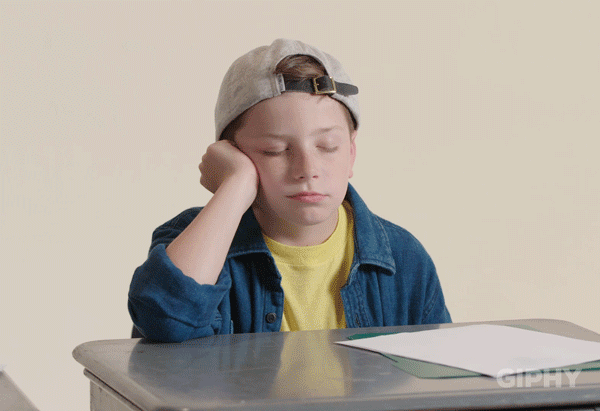 Spending 12 hours a day at school and being expected to do 4 hours of homework after.
BEING ALONE IS LIFE ITSELF.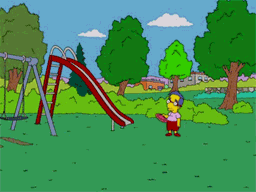 Being surrounded by hundreds of people but feeling alone.
I STILL HAVE A LIFE!!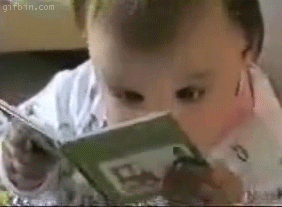 The fact that each teacher thought their class was more important than the other classes, the fact that teachers would schedule tests in the same week, leaving you with little time to study an adequate amount, and the fact teachers would each give you a high quantity of homework every night, leaving you with limited time to even do it if you were in any clubs or sports.
SHOULD'VE KNOWN SOONER.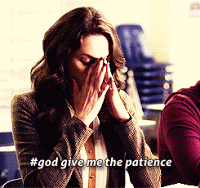 My own insecurity. Don't know why I needed so much experience to develop the life skill of not giving a crap.
THAT IS A CONTINUING LIFE LESSON.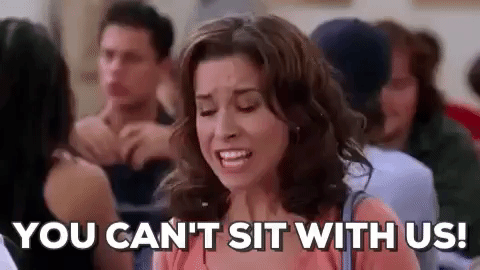 The social dynamics.
ABC AFTER SCHOOL SPECIALS.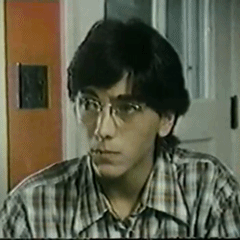 Watching all my friends getting addicted to drugs.
THE LUCKY ONES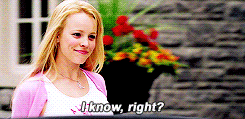 I liked high school. It was a small farming community so there weren't enough of us to have cliques. There were 9 guys in my class, and whether you were more of a sport player or a computer geek, it didn't matter because there were only 9 of us.
Plus, we only went four days a week, so always have Mondays off was pretty slick
LUCK OF THE DRAW.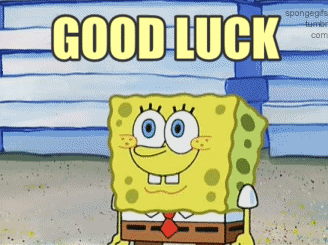 I hated how it was considered lame to be driven and passionate about career/academic goals, and similarly, how one's success was discounted by how much he/she tried (thus only rewarding dumb luck).
JUST SAY NO KIDS!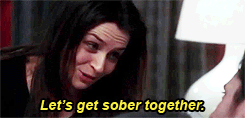 Watching some of my friends go from the sweetest, innocent kids to complete douchebags because of drugs. I'm not saying the drugs did it, but I do believe that there is a certain culture associated with drugs that make people stop caring.
LET ME OUT!!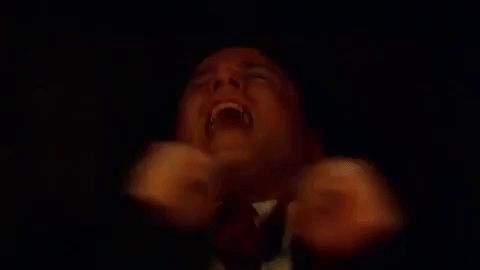 I was homeschooled, so mostly the intense solitude.
WHO NEEDS A GROUP?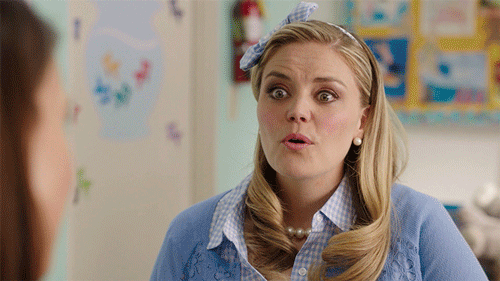 The "Cliques" having people such as "the populars" "the geeks" etc. Then when you leave school and see that most of the people who cared about it amounted to nothing.
TOO EARLY. SECOND WAS ALWAYS BETTER!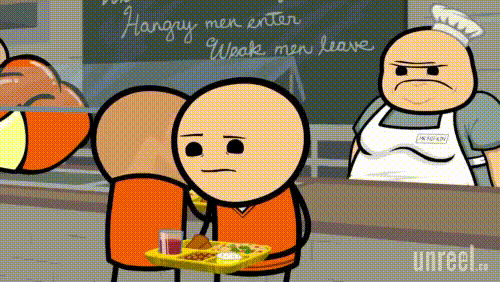 First period lunch
LADIES AND GENTLEMEN OF THE JURY.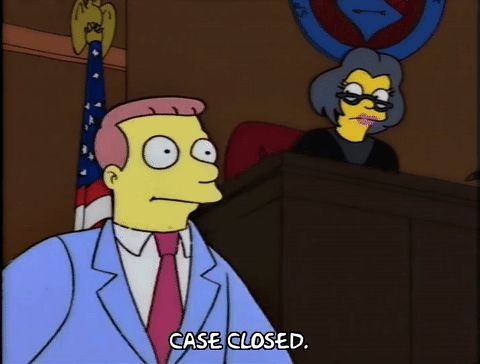 My high schools judiciary system. We had an Honor Committee made up of mostly students with one or two faculty that was supposed to handle student disciplinary cases. In reality they would only handle cases for which there was a predetermined outcome and anything else would go straight to the administration. I don't even care that the administration was effectively the only judiciary body, it just pissed me off that they put up this facade so they could tell incoming students how fair everything was and how students had a voice. It was pretty much the same with student senate as well.
YOU'LL SURVIVE!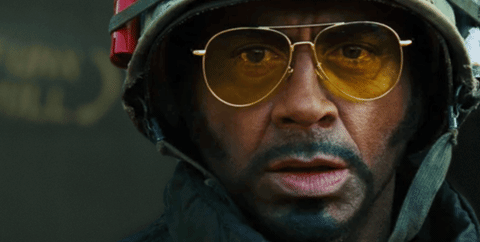 Everything. High school is a necessary evil, but it is absolutely evil.