Frustrated Students Reveal The Worst Teachers They've Ever Had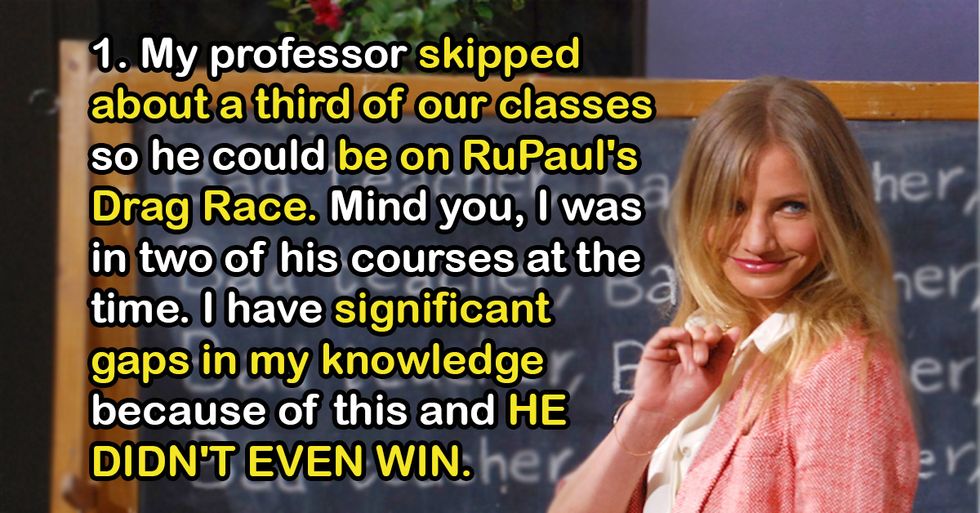 Frustrated Students Reveal The Worst Teachers They've Ever Had
[rebelmouse-image 18350104 is_animated_gif=
dam=1 expand=1]

Being a teacher is difficult, we'll admit. So we can understand the occasional melt down or bad day. We all seem to have had that ONE teacher, though. The one who was an absolute mess from beginning to end, or who just couldn't seem to figure out how to not be a terrible person. We all have that one teacher who just gets under our skin and stays there. One Reddit user asked:

Students of Reddit, what's the story of the worst teacher you've ever had?
Sand Is A Liquid?
[rebelmouse-image 18350105 is_animated_gif=
dam=1 expand=1]

A teacher once told me that sand was a liquid, because you could pour it. I then raised my hand and told her that if you had a big enough container, you could pour bowling balls. The class laughed, and about 10 minutes later I sneezed. She thought I said b.s. and sent me to the principal's office.
Theory Of Gravity
[rebelmouse-image 18350107 is_animated_gif=
dam=1 expand=1]

I once had a teacher berate me in front of the class for asking why gravity is a theory and not a law.

Stupid people shouldn't teach.
Fighting Back
[rebelmouse-image 18350108 is_animated_gif=
dam=1 expand=1]

This was a gym teacher. The other kids would often bully me and sometimes beat me up. She would only intervene if I fought back and that was to punish me and me alone. I went to the guidance counselor one time after getting kicked out and told him what happened. He called her and she said that I was attacking them and they did nothing. Since she was the teacher and I was the student, you can guess who the guidance counselor believed.
Bloody Test
[rebelmouse-image 18350109 is_animated_gif=
dam=1 expand=1]

One time while taking an exam in my Calculus ll class, i got a random bloody nose that dripped right on to the test. After explaining what happened, she said if I leave the room to go clean up I wouldn't be able to retake. My options were to grab another test and start over halfway through, without being able to copy my previous answers, or leave and fail the exam. I walked out of the classroom and withdrew before I got to my car.
Substitutes and Bathroom Breaks
[rebelmouse-image 18350110 is_animated_gif=
dam=1 expand=1]

When I was in kindergarten, my first teacher, she got pregnant so she had to take maternity leave. Then she got replaced with a substitute teacher to teach my class for the rest of the school year. She was very strict and she was not very nice. I had issues with her. But I was a very good student, quiet and kept to myself. One day I asked her that I had to use the bathroom but she refused to let me go. I really had to go but ended up peeing on myself. I remember going to the nurse and then they called my mom. My mom went up to the school and had a meeting with the teacher, the principal and someone else.

2 Days Later that teacher was fired.
Pre-Recorded Reading Sessions
[rebelmouse-image 18350111 is_animated_gif=
dam=1 expand=1]

When I was in 9th grade, the school I went to could not afford enough books for everyone in the English classes to have a copy to take home. (They only had like 30 copies and they had like 4 classes of 25 students.)

So what they did was have us read in class. But rather than have each of us read to ourselves, the teacher read to us. I think it was because they wanted the entire class at the same place in the book? This was 9th grade. It was a little insulting, IMO, to have a teacher read to us.

But it got worse. The teacher quickly realized that it's no fun reading the same chapter to 25 students four times a day, so she brought in a tape recorder and would record herself reading to the first class. The three other classes got to sit there and listen to a recording of her reading the chapter while she sat at her desk and did who knows what.

I've never been one who liked wasting time, so I went to the library and checked out a copy of whatever book we were reading and would read it at home, finishing it in a couple nights whereas it would take a week or more to have it read to us in class. The English class was my second to last class of the day, so I'd use that time to do homework from my other classes that day and, ideally, not have any work to do after school.
No Time For Allergic Reactions
[rebelmouse-image 18350112 is_animated_gif=
dam=1 expand=1]

My high-school aged son has severe peanut and eggs allergies. His school wasn't nut or egg free and served both for breakfast and lunch. They had a tiny nut free table but only kids with allergies could eat there and my son is incredibly social and never sat there because he wanted to eat with his friends. I told him it was dumb but it wasn't my decision. He's the one who has to live with his allergies. He ended up accidentally consuming something containing his allergen and started feeling like he was going to go in anaphylaxis so he got up and went to tell the teacher so he could get his epipen. She told him to sit down because it was 5 minutes before they had to leave and no one was allowed to get up in that time for some reason that I don't understand.

He ended up going into anaphylaxis.

She fortunately had the epipen on hand and was able to treat him but he still had to go to the hospital. That wasn't a fun call. The teacher wasn't fired but we ended up transferring our kids out of that school for unrelated reasons. It was a good decision.
"Learning This Material Together"
[rebelmouse-image 18350113 is_animated_gif=
dam=1 expand=1]

I had a computer science teacher who didn't really even teach the class. First day of school he stood up and said, "I'm going to be honest with you guys, we're going to be learning this material together" he then pushed us all onto online code camps. The beginning of every class he also spent the first 20 minutes going over anything under the sun except for programming. If your phone went off at any point during the class he said that you had to buy the entire class donuts, but he was exempt from the rule.
That's Gonna Be Tested
[rebelmouse-image 18350114 is_animated_gif=
dam=1 expand=1]

I am not sure this qualifies. I like reading from an early age and was excited to learn literature in junior high. I had a teacher who just completed her post grad diploma and for an entire year in literature class she would just flip pages and say things such as 'Turn to page 88. Highlight paragraph 3. That's gonna be tested'

One day she had to make up a class on Saturday and started telling us how much she hated her job and she couldn't go get wasted on Friday night because she had to show up on a Saturday morning and teach a bunch of stinking kids. She then proceeded to ask us to turn to some page and yell 'Just highlight everything. The entire page will be tested!'

She got fired because she got caught having sex with the IT instructor in the computer lab.
Not Cheating
[rebelmouse-image 18350116 is_animated_gif=
dam=1 expand=1]

I remember having this awful English teacher in 5th grade. First of all in my country no one speaks English properly so we had 2 English books-Literature and grammar. I used to love reading a lot and my grammar was pretty good so when she would be solving a particular page with us, I would be on the other 3 pages and waited for the teacher to come to my page to check my answers.

One day she saw me not writing and asked me why was I not writing to which I replied I had already finished so she asked me to erase all of the 3 pages and solve with her pace. Not only that but the worst part was we had a very difficult lesson in literature once and we had questions on that the next day. When I submitted my book, she outright said that my parents had done it for me. It kept on going like this until once during a test she accused me of copying and when I told her that I would be happy to take the test again in front of her she told me I was arguing.

When she took me to the principal's room to take another test, she gave me the toughest paper for a fifth grader but any how I got 18/20 on my test and finally believed that I didn't cheat.
Drugs And Matted Hair
[rebelmouse-image 18346710 is_animated_gif=
dam=1 expand=1]

My English lit professor was late to class everyday. She was clearly on drugs. On top of that she didn't shower, her hair was matted, and she was SO rude. She gave us homework and never took it up or graded it and then would show up and say it's test day with no warning. I had to drop that class after I failed the first test. I believe most of the class dropped after that exam and she didn't come back the next semester.
"Future Squeegee Kid"
[rebelmouse-image 18350117 is_animated_gif=
dam=1 expand=1]

Oh, let's see. This teacher
threw a chair at a student
nearly threw a desk at a student
threw his keys at a student
threw chalk at students... hard
didn't believe that I could read chapter books... in grade five (as a 10-year-old)
we were learning about ph values and tested bleach. It came out as a base because it is a base. He was surprised and told us it must have changed from being an acid because it had been sitting on the shelf for so long
made a kid do detention in the hall with a sign that said "future squeegee kid"
He was all-round a pretty poor teacher with a terrible temper. Maybe he would have done better in high school when classroom management is a little easier. Middle school? Not so much.
Women Do Not Have Eggs
[rebelmouse-image 18350118 is_animated_gif=
dam=1 expand=1]

When I was at primary school (for ages I think around 7 or 8 till 11 in the UK) we had a class on sexual education. A kid asked a teacher about female eggs and how that works, only for her to scream at him that women do not have eggs and not to be stupid. Wtf?
By The End Of The Year, I Was In A Mental Hospital
[rebelmouse-image 18350119 is_animated_gif=
dam=1 expand=1]

An English teacher I had in high school asked the class to spend half of the class in the library, finding a love poem. I chose Sonnet 130 by Shakespeare. It's not a standard love poem; it says nothing nice about the lady until the very end. She failed me on the project. The very next project was to choose a poem that described our general feelings around that time. I chose a poem from the existentialists. I don't recall exactly which one, but it was about suicide. Again, I failed the project. I'll never forget her response after I read it aloud, "Why would you choose something so awful and sad??" A girl in the class said, "maybe that's how he feels?" She sent me to the principal's office for punishment. By the end of that year, I was in a mental hospital for attempted suicide. I was there for 3 months.
The Whole Class Fell Silent
[rebelmouse-image 18349836 is_animated_gif=
dam=1 expand=1]

Second grade

Had a cool girl named Deja in my class. Our class made a joke where we'd say "Deja" and then "VOOOO" in a loud and deep voice

Teacher was super ticked and took Deja's bag (the rectangular ones with the two metal bars on the back) and slammed it against her back. I heard the most blood curdling scream of all time and the whole class fell silent.

Idk what happened to the teacher since this was near the end of the year and I moved away after school ended (for unrelated purposes)
Single Line Syllabus
[rebelmouse-image 18350120 is_animated_gif=
dam=1 expand=1]

My Welsh professor. She assigned textbooks that were out of print, couldn't explain anything, responded to questions by repeating herself, and her syllabus was just header info and a single line that said, "the purpose of this class is to learn Welsh."
Pratt Daddy
[rebelmouse-image 18350121 is_animated_gif=
dam=1 expand=1]

Mr. Pratt. He was a subsitute teacher I had in high school in the 90's. Inner city school, he was an older black dude with a loud mouth. There were a lot of ahole students though, who always mouthed back to every teacher which made learning difficult.

Mr. Pratt had an odd choice when responding to these kids. Imagine a well dressed, but definitely ghetto sounding substitute who when a student tried to act out, would pull a fucking puppet, obviously custom made and looked just like him, suit and all out of his desk. He would then start berating the student via the puppet. The puppet was called Pratt Daddy by the way. He would make the student talk to the puppet, and apologize. Most didn't, they were laughing and tried to talk over Pratt Daddy... in which case Pratt Daddy, the puppet, would kick them out of the class and lock the door.

Then the puppet went back into the desk drawer, and Mr. Pratt continued....

It was odd.
RuPaul's Drag Race
[rebelmouse-image 18350122 is_animated_gif=
dam=1 expand=1]

My professor skipped about a third of our classes so he could be on RuPaul's Drag Race. Mind you, I was in two of his courses at the time. I have significant gaps in my knowledge because of this and HE DIDN'T EVEN WIN.
Especially By A Woman
[rebelmouse-image 18350123 is_animated_gif=
dam=1 expand=1]

I was studying Architecture a few years ago. I was taking a class which was in charge of this renowned, elderly teacher/architect.

So we were having a debate of form vs. function, and I made a point the teacher didn't agree with. Most of my class agreed with me and a few classmates made similar points. Right after class, the teacher pulled me aside and told me he didn't enjoy being embarrassed in front of his students, especially by a woman, and then said I wasn't welcomed to his classroom anymore.

I ended up "failing" the subject and had to take it again with a different teacher the following semester.

H/T: Reddit
Human beings have five senses, sure—but we all know about the sixth sense. The one that tells us when something isn't right, even if there's no logical reason for it. Don't believe us? Well, just ask these people. They listened to that sinking feeling and ended up thanking their lucky stars that they did. From the bizarre to the disturbing, these stories gave us all the proof we needed to listen to our gut.
Men can be a mystery.
They like to hide as much as they can about themselves.
In truth, the rest of the world already suspects most of whatever behaviors they're trying to bury.
But often, it's so healthy to unburden yourself whenever you can.
Isn't it also comforting to know we aren't alone on this?
You do that? ME TOO!
Redditor Miguenzo wanted all the men out there to make some confessions, so they asked:
"What is something all guys do but will never admit to doing?"
Going to the bathroom sitting down more often than you think.
That's a guy truth I'll admit to.
I like to be comfortable.
Playtime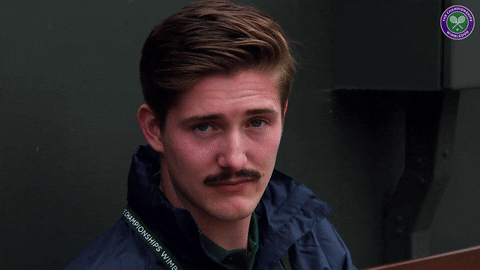 U Know Flirt GIF by Wimbledon
Giphy
"I play with my penis more than any other object, by far."
killsafety
"And not even in a sexual way. Sometimes just flopping it from left to right while watching TV."
OneMorePotion
"This is what my wife had a hard time understanding. Just cause I'm messing with it, doesn't mean I'm aroused. I'm just fidgeting and that's my object."
Cigarettelegs
HER
"Imagine your entire life with a girl you just met."
Old_Situation4990
"Did this this weekend. The most beautiful woman working as a barmaid I have ever seen."
"However, I know it's annoying having someone hit on you while working and working in a bar she must get it all the time. so I kept quiet ordered my drinks and didn't bother her. She remembered what I was drinking by the 3rd drink. that was enough for me. LMAO."
EngineersMasterPlan
Think About It
"Daydream about insane scenarios that will never happen where you're the main hero that swoops in to save the day. Common examples include things like thinking you could figure out how to land an entire airplane in an emergency, thinking about 'What happens if there's a robbery and I stop the bad guy,' thinking about saving someone from a burning building, thinking you could save someone's life if there's a random medical emergency, etc."
bbbbbthatsfivebees
Spoons and Forks
"Not sure if this is for all guys, but my BF will never ever admit that he prefers to be the little spoon 😭."
raviolixx
"I'm over a foot taller than my wife, so I often joke that 'she's my better third.' But I HATE being a big spoon. Nothing makes me happier in my marriage like being a little spoon, curled up, while she runs her fingers through my hair… Just thinking about is releasing the endorphins. We will hit 29 years together in a couple of months, and it not only never gets old, it gets better with age."
ZacInStl
Pick Away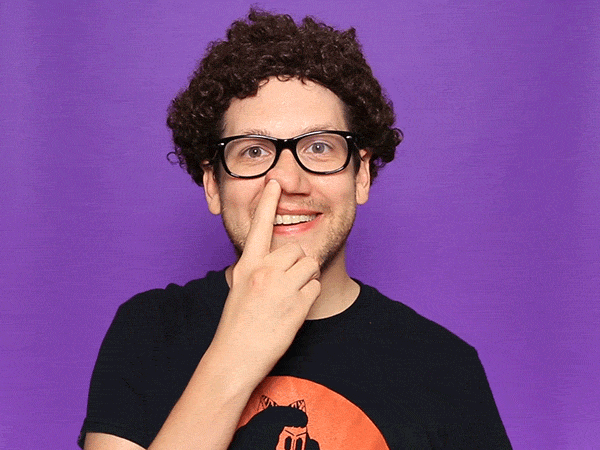 jason clarke flirting GIF by Originals
Giphy
"Nose picking is more common than anyone will admit."
oldwhitch
"Nose picking is probably the most efficient way to get uncomfortable buggers out of your nose."
AllDressedJalapenos
Ugh. Nose pickers. Stop it. Just stop it!
Whoops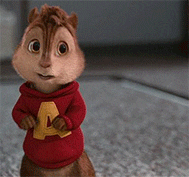 Uh Oh Oops GIF by 20th Century Fox Home Entertainment
Giphy
"Morning pees sometimes go sideways and there's annoying cleaning up to do."
​Apprehensive_Sky9062
Sniffed
"Sniff our armpits to be sure they don't stink or we enjoy the smell."
Individual-Option514
"This one is def gender neutral. I've had several girlfriends be embarrassed that I 'caught them' smell-checking themselves. As if they thought it was some secret weird thing they do and nobody else did. LOL."
Zeallust
"When I get nervous I stick my hands under my arms and then I sniff my armpit smell off my fingers and it calms me back down."
Papaya_flight
Inch by Inch
"Measuring their penis. Yeah, some will admit it. But some refuse to admit it."
Just4TheSpamAndEggs
"I don't need a tape measure to know what disappointment looks like."
flightlessf**kbucket
Haven't done it in a while. At this point, I'm too afraid it's gotten smaller. If that's possible."
Double_Win_9405
"I have honestly never measured my d*ck. Girls I dated did. The numbers really mean nothing to me. I only cared if it was too small. Once girls told me it wasn't, I was satisfied."
esoteric_enigma
I Feel Pretty
"Being friendlier to attractive women."
JoeSchmoe314159
"Attractive women are scarier for many, so a lot of us probably come off as aloof or rude whatever towards them because we just kind of ignore them (actually are just too nervous to address them directly)."
"This isn't such a thing for me now that I'm in my 30s and have a long-time committed partner. No pressure... lol. But I know when I was a younger guy in the dating pool, the very attractive women were terrifying... lol."
bossmcsauce
"Attractive people actually get treated better in most areas of life in general. It's called Pretty Privilege. Attractive people are trusted more easily, looked up to more, invited to more things, talked to more, can get a raise easier, and obviously can date easier."
Ur_Fav_Step-Redditor
At least once
"If you're single; Having feelings/Attraction to almost every female friend you've got. Doesn't have to be strong feelings. Doesn't have to be romantic. But you've thought about it. At least once. Maybe three times."
TA2556
"Definitely not universal. This stopped happening to me after I started and finished one major relationship."
"You develop a sense for what you actually want -- and how much more valuable friendship can be than any random romance."
"Also, as a straight guy, having uncomplicated friendships with multiple women is a great way to just get out in life, meet people and situations you never would've otherwise, and not bog down your own psyche. Really elevated my 20s."
MRIchalk
Underneath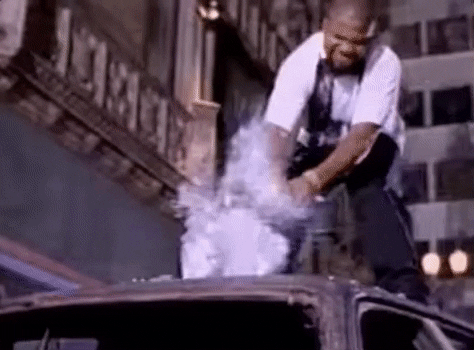 wicked GIF by Ice Cube
Giphy
"Kicking ice cube under the fridge when falls."
Subject-Inflation805
"Gotta feed those shadow critters."
UnRealmCorp
I love the ice cube kick.
I think it's gender universal.
The Bible advises people to judge not, lest they be judged.
Which seems to have been lost in translation for too many purported adherents to its teachings.
On a secular level, we're told to not judge a book by its cover, but sometimes...
Sometimes it's hard not to get judgy.
Reddit user dolphinsR4evr asked:
"What is something you have a hard time not judging people about?"
Parents
"Being proud of being awful and absolute a**holes to their children."
~ YamAnxious
"I (female, 15) was on a train with my mother (female, 50) a couple years ago. We were enjoying our trip, laughing and playing together."
"We were sitting next to a man and his wife. They were about 60 years old."
"He started talking to us out of the blue and he said some things like 'a mother and her daughter shouldn't be friends', 'a daughter should hate her mother bc she's strict', and randomly bringing up his children."
"When we got off the train, we looked at each other and laughed about it, but I actually felt so bad about his kids."
~ justlookawaybruh
Give a Hoot
"Leaving trash in nature or anywhere really. I don't get it."
~ AbsoluteEva
"One of my pet peeves are people who throw their empty beer or energy drink cans off ski lifts."
"The lifties have to hike up the hill with trash bags picking up the litter. The people who do this have no respect for nature or the employees."
~ sretep66
Where Ya Headed?
"People who don't use their turn signals."
~ cutiecakepiecookie
"Even better, the ones who turn on the turn signal after they're already turning."
~ SomeKindoflove27
"At least in these instances, it might just be a last second 'oh f'k sorry I forgot'."
"The ones who never use it are entitled."
~ GeneralZaroff1
"They shall hence be known as after-turners."
~ bryfy77
"How about the ones that have their blinkers on to move Right but move Left?"
~ MealComprehensive865
"No" Is A Complete Sentence!
"People pressuring others to do something after the other person already said 'no'."
~ Orchid_wildflower
"As someone who just doesn't enjoy drinking, it's so tiring answering the same questions at every single function."
"'No. I don't want a drink. No. I'm not an alcoholic. Thank you for the concern. I just don't want to drink'."
"It's like it's unfathomable for someone not to enjoy drinking."
~ TheDarkKnightFell
"'You're just having a coke? Why‽‽'"
"Because it actually tastes good, it's half the price, I can drive home after and I can actually enjoy my day tomorrow."
~ Majestic-Marcus
"I AM an alcoholic and was amazed at how many people I considered to be friends tried this when I quit drinking."
"'Oh just a few won't hurt', 'you can't really have a problem if it was that easy to stop', 'don't worry', etc..."
~ yerbard
"5.5 years sober here."
"It. Is. Wild!"
"People will straight up try and bully you into drinking like, nah..."
~ jessieesmithreese519
"I gave up alcohol and marijuana last summer. I rarely socialize anymore with people outside my family."
"Seems like everyone in my age group needs some type of substance in order to relax and hang out. I'm especially put off by the wave of women calling wine 'mommy juice'."
~ Mammoth_Monk1793
"I hate how much of this culture's socialization is based around some type of substance use."
"So we can't just hang out and talk? We need to smoke, or drink, or some other bullsh*t??"

~ MrProdigal884
Special Place in Hell
"Poor treatment of pets."
~ Willing-Survey7448
"Buying a $3500 puppy for their kid at Christmas and dumping the dog at the pound a few months later when they realize how challenging raising a cute puppy can be. I will judge you."
"*glances down at purebred husky from pound sitting on couch snuggling with favorite toys….*"
~ lightpennies
"I see that often (I volunteer at our local shelter) and it really makes me angry seeing the people come in and just surrender the dog because they couldn't be bothered to put in the time and dedication."
"Dogs aren't a damn appliance. They are living, breathing beings with feelings."
"There honestly should be a database that those people get added to that prevents them from ever having a dog in the future if that's the reason why they are surrendering a dog (or any other animal)."
"And I get that there are legimate reasons for surrendering an animal (owner dies and surviving family cannot properly care for it, loss of housing and job, etc...)."
~ FirehawkLS1
"I once knew a woman who moved in with her boyfriend like people do. They both had dogs. Dogs did not get along."
"She'd had her dog 4 years and just went, ok I'll take it to the pound and give it up since they won't stop fighting. After only one month."
"Then complained about being sad for her lost dog (that went to one of those, if it doesn't get adopted, it'll get put down, places)."
"Her boyfriend just bought her a new dog to raise and train with his dog."
"I was so disgusted, I am not friends with them anymore."
~ TheMightyBluzah
Move Along
"Being oblivious of how much space they're taking up in public."
"I used to work in a building where you had to swipe your key card to enter through a turnstile, and the system was a bit slow. They were around 400 people working there, you can imagine how there was always a queue."
"Every day there was some d*ckhead having a conversation in front of the turnstiles, completely ignoring the people wanting to pass."
"Every day there was some dude getting to the front of the queue and only then realizing they needed their key card to get through."
"Everybody knew how annoying the process was, how can you care that little about other people?"
"Related: Placing your backpack on a seat in a crowded bus/train, blocking a supermarket aisle with your trolley."
~ thursday-anywhere
Use Your Indoor Voice
"Being extremely loud and bragging in a public place or restaurant."
~ anonnautilus
"I will never forget the time I rode a train late at night and one family took up half the car with their kids. They ran around making an absolute ruckus."
"One older lady politely asked if they could quiet down since 'everyone was tired'."
"The acting matriarch of the group yelled at her, 'Don't you dare tell my kids what to do! Hey, Kids! You can be AS LOUD AS YOU WANT!!!'."
"'Yaaaaay!'."
"I have to imagine they all grew up to be total a**holes."
~ PorkRoll2022
"And that's my neighbor. She encourages her kids to yell and scream, and joins in with them....encouraging them by yelling 'This is OUR HOUSE!'."
"She's actually the first adult I've ever met who had her kids on the lawn on July 4th, whooping and yelling 'USA! USA! Number ONE!!'."
"Yeah, I think we all judge her."
~ Francesca_N_Furter
Don't Be a Richard
"I hate people that feel the need to constantly bring others down and make them feel bad about things they enjoy."
"It's so sad to watch someone's enthusiasm about their hobby deflate because another person decided to be a d*ck about it."
~ ReporterOk4531
"Working with kids, it's something I try to nip in the bud. Unfortunately, there's way too many adults doing that to kids."
"My cousins' dreams were crushed as kids by the adults in my family. Talents went to waste because of that. Even as a child myself, I knew it was wrong."
~ mstrss9
STFU, Tom!
"Man I think of myself as a relatively tough person who generally dgaf what people think of me, but I'm 38 and overweight and I realized I wanted to try roller blading again (this was abt 8 mos after having my third child)."
"This one d*ckhead neighbor was out in his yard and made fun of me to my face as I skated up the road (legit first time roller blading in like 20 years) and I haven't put them back on since."
"I even said 'hey don't give me a hard time, I haven't done this in years!' And he rolled his eyes and said 'yeah I can tell'."
"He made me feel so small and stupid. I'm mad at myself for not being tougher than that idiot's stupid comments."
~ allegedlys3
"He's a bully. So sorry this happened. Can't wait for you to try again. I learned to do pull-ups very late in life. Took me months."
"Everyone at the gym was very encouraging. I would never have made it without the extra support. My family was not as supportive."
"This is me supporting you. Go get em! You got this!"
~ VelcroSea
"Just remind yourself that people who make fun of someone making an effort are the biggest losers on the planet."
"Losers hate to watch people on the path to success."
~ rm-rd
"Yeah--OP, he's the small and stupid one. And if you can manage it, re-rollerblading will be both fun on its own AND a major victory against your a-hole neighbor."
~ Cat_Prismatic
"I hope you put the blades back on and either give him the finger or wear a shirt that says 'shut the hell up Tom' whenever youre outside blading your troubles away."
~ sinverguenza
"To all you subcommenters, you are a lovely group of people and thank you so much for your encouragement! Yeah, f'k that guy."
"When I get the guts up to go try again (I'll prob wait a few weeks til it's not hotter than the devil's taint outside), I will think of y'all."
~ allegedlys3
Well, 💩
"Not cleaning up after their dog. Just get a doggy bag people."
~ jfg1435
"There's crap all over sidewalks in my neighborhood. I just can't fathom the mindset of these people that won't pick up after their dogs."
~ zrayburton
"It's even worse when there's trashcans next to free doggy bags on the neighborhood trail, and you still see dogsh*t all over the place. Zero f'king excuse at that point besides being a lazy pr*ck."
~ Pooonther
"Especially people who own large dogs. Like excuse me this is what you signed up for when you got your large a** dog."
"At my old apartment complex there was dog sh*t EVERYWHERE and it was always the human sized ones. So disgusting."
"If I ever see someone not picking it up I will absolutely yell at them."
~ AudreyFish
Excuse You
"People with no sense of self awareness, so they stop in the middle of walkways, entrances or crosswalks for no reason."
~ progressiveanarchy
"And grocery aisles. At least apologize if blocking the aisle."
~ weaselblackberry8
"Yeah people get way too absorbed in what they personally have going on, and are totally oblivious to their surroundings as a result."
~ zakku_88
"My husband was this person. Absolutely no awareness of the inconsiderate mess."
"When we first took a trip together and he stopped in the middle of the airport and put his bag down I was like… 'I Don't Know WHERE you learned this but you don't do this anymore'."
"And now he's learned."
~ BusinessClassBarbie
Abandon Ship
"A parent leaving and ignoring one family to get a new significant other and raise that persons children."
~ blyblotbloidberg
"Generally it is getting a new partner (who doesn't have kids) AND create a new batch of kids, forgetting the existing kids."
~ VeganMonkey
"This happened to a friend of mine. Thirty years ago his mother walked out, abandoning him and his sister."
"They were both under ten years old. She never contacted them again. She moved on and had more kids with someone else."
"Things like that always kind of surprise me because we've all been conditioned to expect mothers to always love and want to take care of their children. Mother love is supposed to be unconditional, right?"
"Sadly, not always. Sometimes there are extenuating circumstances, sometimes not. My friend does not really know why his mom left them."
"Nowadays he says he doesn't care because it's been so long that it feels to him like she died—but I think he still hurts. Everybody needs a mother sometimes."
"Sometimes people are just sh*tty for no good reason. It's hard to accept."
~ miniguinea
"Overheard a convo a mom was having with her pre/early teen daughter at a restaurant once. I was their server."
"Essentially daughter had to go live with her dad because they didn't have enough room in moms new family."
"The specific phrase 'I have a new family now' was used. I haven't mentioned it yet, but mom was preggo."
"Lots of tears and mom came across as a complete a**hole."
~ ElbisCochuelo1
Sometimes we as a society are too judgmental.
But there are times it's really difficult not to judge someone's words or actions.
What do you find hard not to judge?
We've all heard our fair share of conspiracy theories, like Big Brother watching us, or the Earth being flat, or birds not being real (seriously, what is that about?).
We've even seen some theories get confirmed over the years, like our mobile devices "always" listening to us, though some remain unconvinced about the purposes behind that fact.
But there are some conspiracy theories out there that are far more unsettling than others, and some people have some very good reasons for why they believe in them and are deeply terrified by them.
Ready to hear some theories, Redditor sublimefan123 asked:
"What's the scariest conspiracy theory you believe is 100% true?"
But Where's the Lie?
"Octopi are aliens, and you can't convince me otherwise."
"Those motherf**kers came from a meteor or something. Their brain development rate compared to all other species is off the charts."
- venom121212
"Right? Name me ONE other motherf**kier that has eight different brainlets hanging out in their thinky-feely tentacles. That s**t's wild."
- PepurrPotts
"Samuel L. Jackson would LOVE this conversation."
- TheBookishAndTheBard
The Mafia Makes the Best Pillows
"The excessive number of mattress stores in cities; often within close proximity to each other. Money laundering fronts for the mafia is a distinct possibility."
- mansonsturtle
"In reality, it's due to a certain type of marketing technique."
"A lot of times, people won't drive to multiple mattress stores. They'll just drive to one. However, if the other mattress store is right next door, they are more likely to check it out and see if they can find something better, comfier, at a better price."
"So you usually see them grouped together. You'll see the same with auto dealerships."
- MaxHannibal
"Says the mafioso!!!! Caught you!"
- RambisRevenge
Educating Future Laborers, Not Individuals
"US education system knowingly underfunded to maintain a large unskilled labor force."
"Originally this made sense as we needed people to work the world's largest breadbasket and mine raw materials. Now those jobs are highly mechanized and automated."
"Combine this with a shift to main US exports being tech- and chem-based, and our intentionally woeful education system is coming back to bite us."
"Students aren't being taught how to be self-sustaining individuals. They're being taught how to memorize, to forget, and to serve."
- 89inerEcho
A Voluntary Trend
"'Throwback Thursday' or '#tbt' just appeared one day out of the blue, with the distinct goal of being a silly internet craze to post pictures from the past and compare it to modern-day photos."
"But I believe it was a project created by three-letter United States federal government organizations to encourage large portions of the population to post weekly photos of their past and present to enhance their aging and genetic algorithms."
"It would be hard to get access to everyone's old photos unless they had physical access to everyone's houses and snuck into each house to make copies of said photos. Why do all that when you could make it a fun new trend and let the people voluntarily give you the photos en masse?"
- yourusernameistaken
Distractions in the Media
"Insane wackjob conspiracies purposefully get propagated to detract from actual shady s**t that goes on."
"What's more? It f**king works."
"If you see someone even mention something that might be a conspiracy, that person is automatically determined to be a lunatic. Dangerous when you consider just how corrupt government, military, and corporations are."
- somethingdarkside45
Let the Women Have Their Pockets
"Big purses... I think that pocket-book companies have strong-armed, bought, or convinced women's clothing companies to make pockets ineffectual so that purses remain relevant."
- roygbpcub
"To add onto this, tech companies have bought into big purses and that's why phones have gotten continuously larger, so they can't fit in pockets no matter what."
"Seriously, though, I think the true reason why pockets for women's pants are so ineffectual is that women's clothing is selling a specific body type (slim) that protruding hips would go against."
"This really needs to be talked about more. Not only does it set a standard for women to have to look a certain way, but it also sends the message that women should ignore their own comfort or needs in order to conform enough to be attractive."
- that_personoverthere
Gut Health and Mental Health
"Food quality is intentionally low to increase the "need" for medication & supplements. Adequate health care is unaffordable to keep the workers in the ACA gap from living long enough to benefit from the social security that they have contributed to for their whole working lives."
- borkydorkyporky
"The food we have been eating in the United States is a huge part of the mental illness going on today."
- TheBozKnight
"I started eating 'cleaner,' and I am not perfect, but I notice such a tremendous change in my energy and overall being for the positive."
- purplehotcheeto
"100%, it is now being accepted and studied that our gut is directly connected to our brain and has a huge impact on mental health."
- SeatLong5131
The Unusual Rich
"I firmly believe rich people (given the few I've interacted with) think way, way differently than normal people. That shouldn't be surprising given the fact that they have enough money and probably power to basically do whatever they want and nobody will stop and say, 'Not enough money in the world that I should let you.'"
"They live with far fewer boundaries than most of us."
- MisanthropeNotAutist
No More Dentist Appointments
"Scientists have found a way to protect our teeth from plaque and cavities years ago but because of the lobbying money, they have been stopped from commercializing it."
- sonia72quebec
Pluto Held a Grudge
"We live in a plutocracy."
- Bad_Inteligence
"That's impossible, Pluto's not even a planet anymore."
- zsero1138
"Why do you think they demoted it to begin with?"
- AlwaysSaysRobot
Passing the Test
"Remember when we redirected that asteroid last year as a test, called DART? Yeah, I don't think that was a test."
"It doesn't matter, though. I'm glad it worked."
- no_onion_no_cry
A Troubling Trade
"That Reagan conspired with the Revolutionary Iranian government to not free US hostages until and unless he was elected in 1980."
"The Iranian hostage crisis was very damaging politically for Carter, who was a very likable and decent man. Americans sitting in Iranian jail cells severely eroded Carter's political position going into the 1980 election, and Reagan knew it."
"The hostages were released on the very day that Reagan took office, 20 Jan. 1981, literally, just MINUTES after he was sworn in. To this day, Iran has offered no formal explanation."
- VibrantPianoNetwork
No Progress
"I wouldn't say 'believe' as it's more highly suspect that it's true:"
"The American political system has one party with two sides. One side placates the populace while making as little change as possible. When people get fed up with that side they vote in the other, who rushes in pro-one percent policy and other things that further consolidate power away from the populace."
"That way we are always taking one step forward but three steps back."
- Patcher404
The Uno Reverse Card
""Questions like this get posted online by Feds so they can aggregate popular or new conspiracies. (This is a sarcastic comment but also... not.)"
- FactualStatue
"I think about this sometimes. Create bulls**t online just to see which groups are the most susceptible, or post stuff like this to get new ideas of what to push."
- V1CTORW0ND00M
They're All We Have...
"No one is secretly in charge from the shadows. The politicians we have are actually the leaders of the world and are genuinely what people voted for."
"There are few things scarier than that."
- m0le
Whether or not we choose to believe in these theories, it's clear why they would be terrifying to those who choose to believe in them.
But also, some of these arguments are pretty compelling, and it's equally understandable how a person could come to believe some of these theories.
Conspiracy theories don't all have to be about bird props and witch hunts, after all.