Fanfiction Writers Share Their Most Embarrassing Teenage Era Stories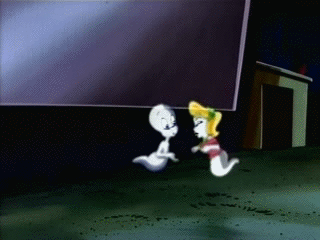 Fanfiction has become quite popular over the last several decades. Some of the world's most famous epic sagas bore roots from fanfiction. Did y'all know '50 Shades of Grey' is thanks to 'Twilight?' True story! You have to wonder how the minds of the the authors of this particular niche work? How do they find their inspiration? What life experiences compelled them to write this way? Their lives have to be interesting...
Redditor _ToroZuzuX asked the literaty of the world... People who wrote fanfiction between the ages of 12 and 16, what's the funniest thing you wrote completely seriously? **_This has to be good! **
COLD TO THE TOUCH...
Oh jeez, I wrote a Danny Phantom fanfiction and put myself in the story where we fell in love. I attempted to write about a passionate kissing scene. Me, a 12 year old girl who had never kissed a real boy before, tried to imagine what kissing a fricking ghost would be like. I think my words were something like _"His cold, dead lips felt like ice against mine. It's a good thing I like ice." _I stopped writing the story and later deleted it after realizing just how cringey it was, but at the time, I thought it was a masterpiece.
OH DRACO!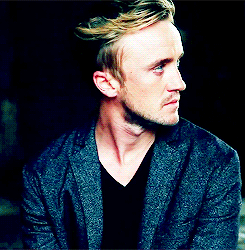 Once I wrote a super dramatic fanfic about an OC kissing Draco Malfoy. I was so proud of it that I made my dad read it.
LEGOLAAASSSS!!!!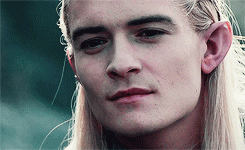 I wrote myself into "Lord of The Rings" as not even a Mary Sue but just as me. I married Legolas. The best part is definitely that this was in the 90's so it was even before the movies were made.
THEY'RE LIKE FAMILY!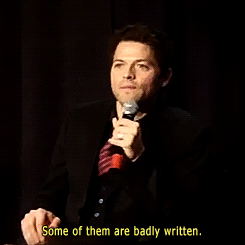 I've been trying to repress this memory for almost a decade.
I started a self-insert fanfic where the character based on myself created a portal to the "anime world" so I could insert myself into the lives of my favorite characters. Thankfully I never finished it.
SNOW WHITE WAR Z....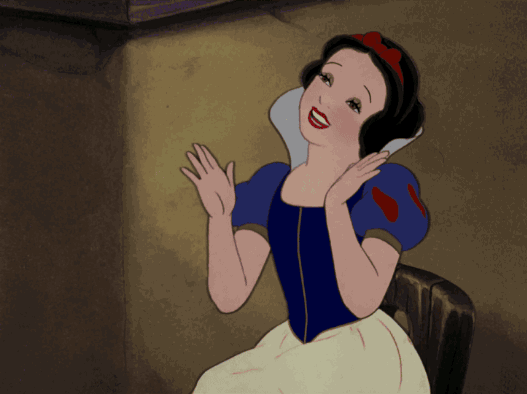 It's thankfully lost to time by now, but somewhere around the early 2000's I was deep into zombie-related fanfic and I was working on a story about a zombie outbreak at Disney World.
The first action set piece, before any zombies ever showed up, was a street fight between the response team and a group of costumed Disney mascots.
The line _"Heigh-ho, motherFERS!" _was used, followed by one of the Seven Dwarves getting curb stomped.
I never actually got to the zombies. I burned out all my energy trying to make the mascot street fight work.
OH MY SHREK!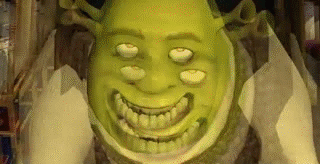 I was on a really long bus ride once and I wrote up a Shrek fan fiction in like four hours. Nothing shrexual, what I remember was Shrek and Donkey being combined into one larger being, which I had other characters refer to as "Shronkey." Shronkey then set out to stop a necromancer from raising a dead army to life.
POKEMON AS INSPIRATION? HMMM...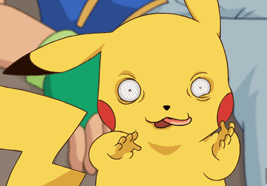 I tried to submit a fanfic on a Pokemon website but they would only accept a fic with a minimum word count of about 3000 words. My fic was just supposed to be about Ash going to the supermarket with Mr. Mime. I had no idea how else to lengthen the fic so I just made Ash bump into a wall, get a head injury and speak gibberish for 2500 words.
The fic was rejected.
OH THE CONSUMPTION!!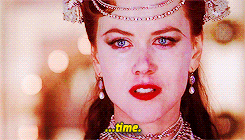 I wrote a fanfic for Chalkzone on the Nick.com forums where Snap got "a disease" and died. For some reason.
WHERE'S JAR-JAR BINKS?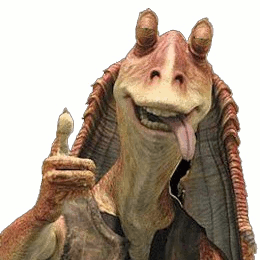 I wrote Star Wars fanfiction in which members of the Jedi Council were on some kind of talent show that involved s*** covers of top 40 pop songs that came out in 2010.
This is bringing up memories I've been trying to repress for 10 years....
LIGHTS. CAMERA. ACTION...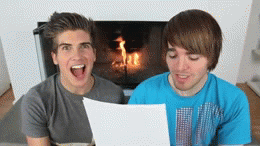 Wrote? I made an entire 30 minute Bionicle movie. With a sex scene. Between Takua and Jaller.
I showed it to a friend and then promptly deleted it because it dawned on me halfway through the showing that it might actually be the worst work of fanfiction ever produced