There is nothing quite like the undeniable joy you get from watching two teens having a blast and living their best lives.
Livi Dorsey and Jawon Kimmons were doing just that as they were taking photos for their prom and striking every pose imaginable.
Of course, the poses and looks were iconic.
---
As seen in the viral video, which has now garnered almost two million views, Livi Dorsey is nothing short of an embodiment of joy.
Watch for yourself.
Every time her family asks for a new pose, she delivers like Beyoncé delivers any time she walks out on stage. Which should come as no surprise as the 18 year old is a huge fan of Queen B.
But, of course, we can't forget her date, Jawon Kimmons, who was serving up his own lewks while rocking his flattop haircut.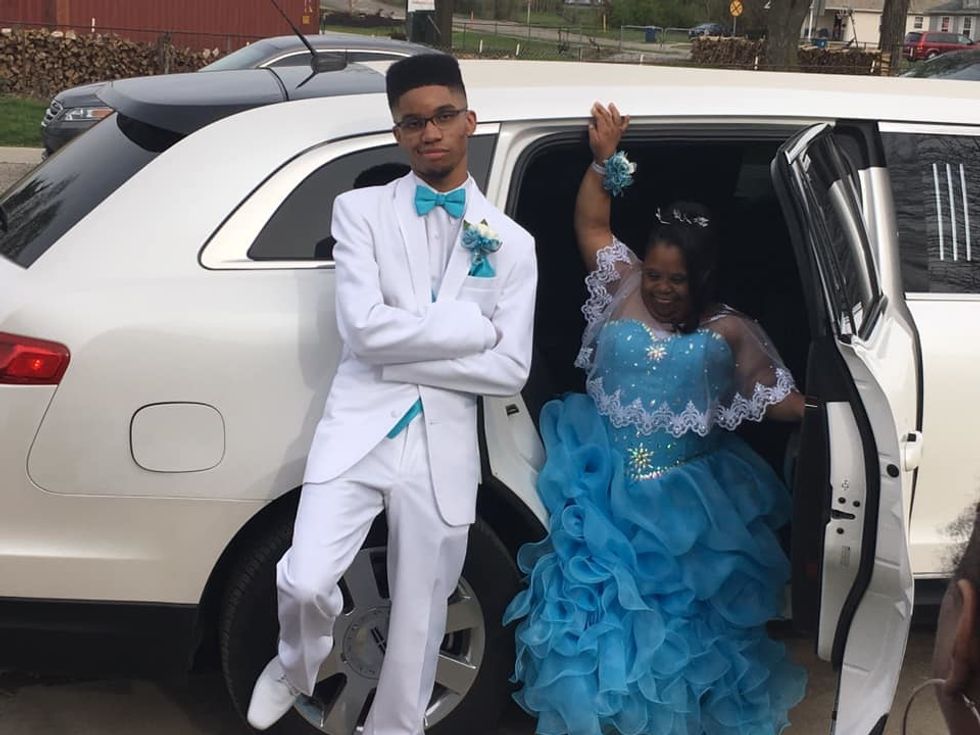 Moss Bloc/Facebook
What makes this story so pure and wonderful is how these two don't seem to let their own obstacles get them down. Livi has Down Syndrome, while Jawon is autistic with limited verbal abilities.

He asked Livi to his prom while at church with a handmade sign.
But, rather than make this story one of sadness and frowns, it instead becomes a joyous event of bliss and smiles. Everyone is having such an incredible time that they won't let anything get them down.
Both sets of parents each had something to say about how inspiring they found the whole event.

Jawon's mom, Doretha Kimmons, was quoted saying:
"He gave her a gift basket with a teddy bear, a big bar of chocolate and roses. He's not very verbal because he has autism. I have a very good friend...she made him a sign that said, 'Will you go to the prom with me?'"
And she responded to the video by saying:
"It's just mind-blowing how viral that went -- it's just beautiful. I had never been around a person with Down syndrome, but it was just amazing to me to see her [reaction]. Everyone was cheering her on."
While Livi's father said:
"It touched people because it was an innocent moment."
Needless to say, both parents are over the moon that their children have been able to bring smiles to so many others through their poses.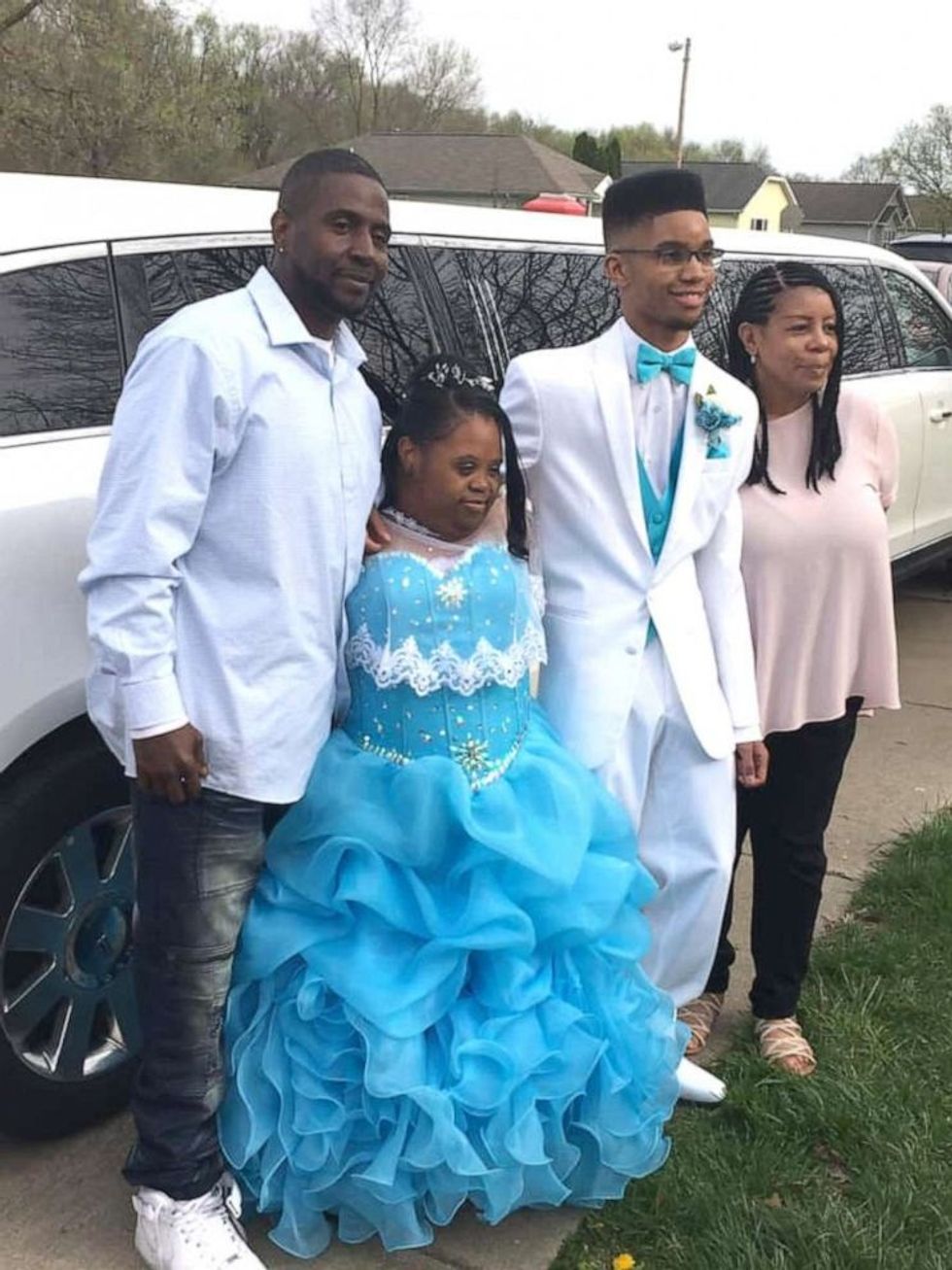 Moss Bloc/Facebook
It was truly a magical event.
But what may be the most magical of all of the bliss, is that Jawon and Livi had so much fun, they've already committed to doing it all over again next year when they attend Livi's prom.

It just goes to show how nothing is better than innocent and blissful fun.