There is no shortage of dads on social media who will do whatever it takes to help their kid go viral.
And Twitter user @CaityMarie1423's dad is no exception.
---
Over 4th of July weekend, she shared a series of photos that revealed just how far her dad would go to help her achieve that perfect shot.
As a bikini-clad @CaityMarie1423 shotgunned a Truly hard seltzer on a beautiful lake (like you do), her dad offered to sacrifice his body to give her the perfect splash in the background.
You know, just to jazz up the picture a bit:
My dad: "you'll look so much cooler if I make a huge splash behind you" Me: ... Dad: *can cracks open* Dad: https://t.co/AIxx40idJ0

— Cait 🌙 (@Cait 🌙)1562417758.0
But instead of sharing just the final product, @CaityMarie1423 showed the images leading up to the splash.
And they don't disappoint.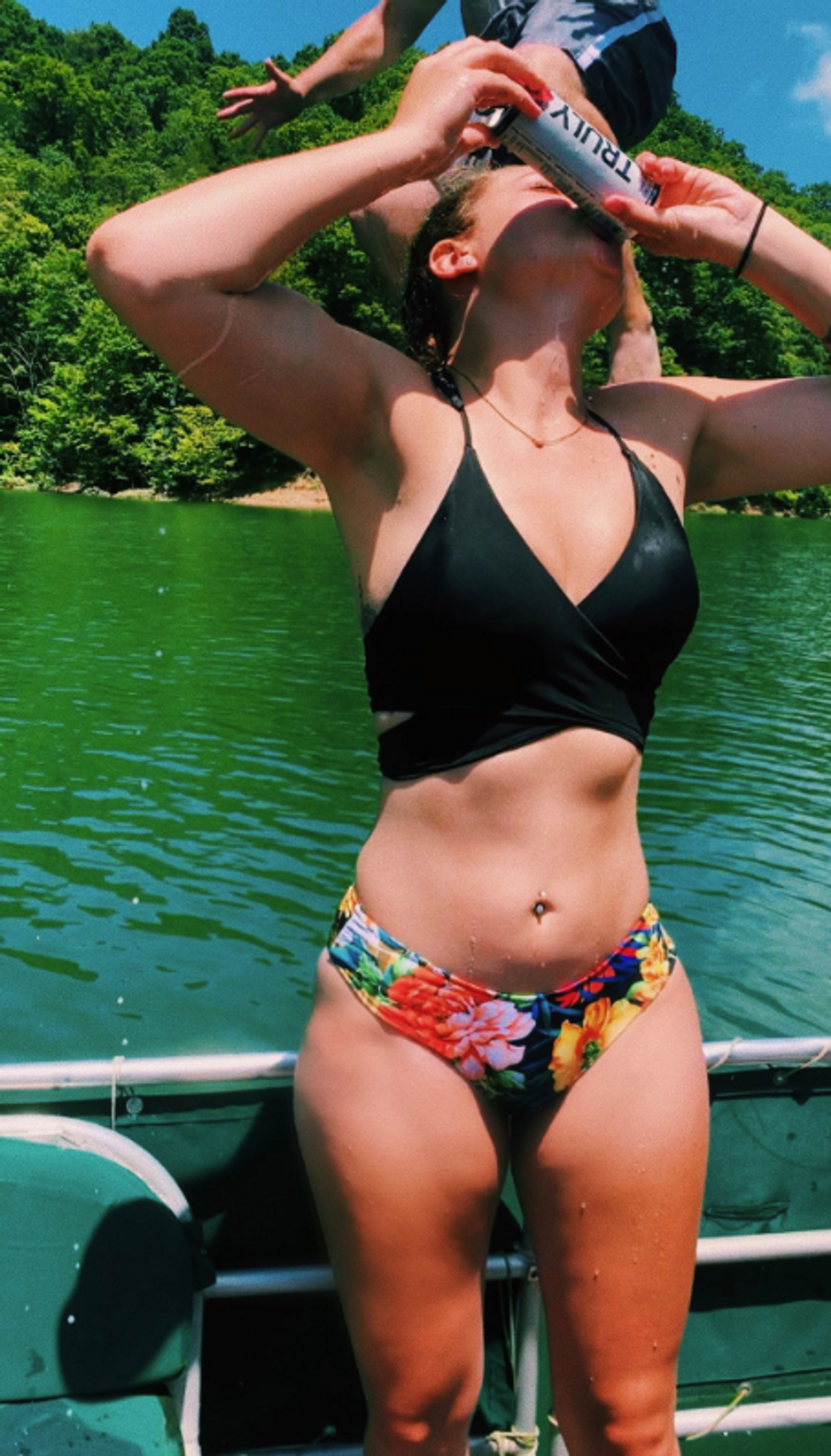 @CaityMarie1423/Twitter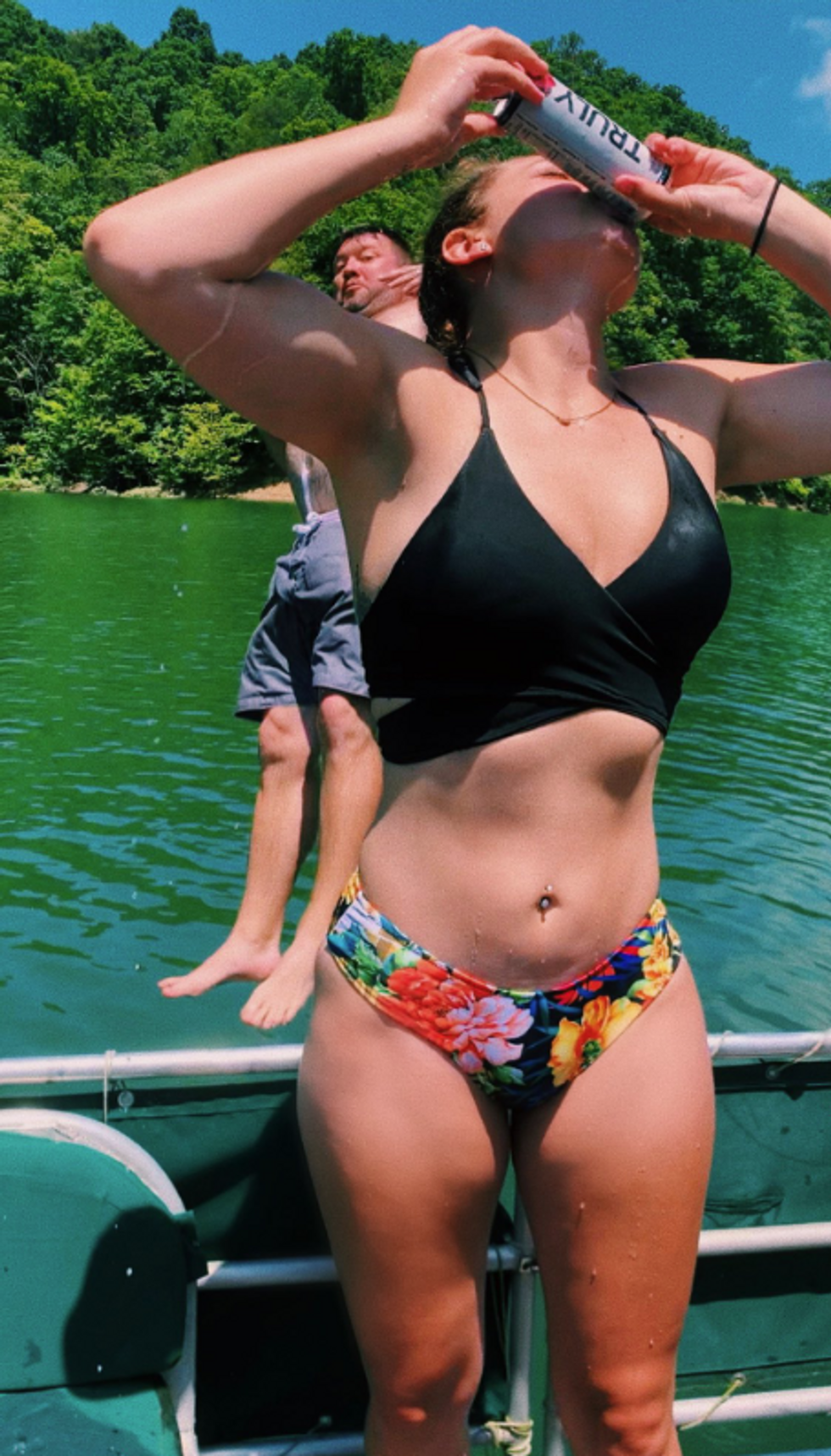 @CaityMarie1423/Twitter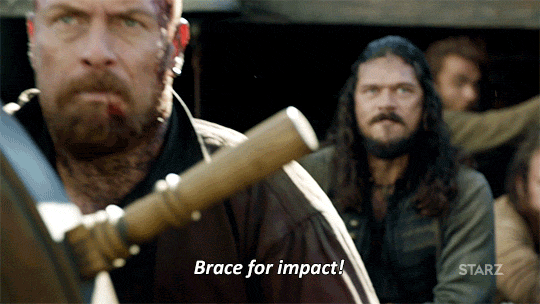 Giphy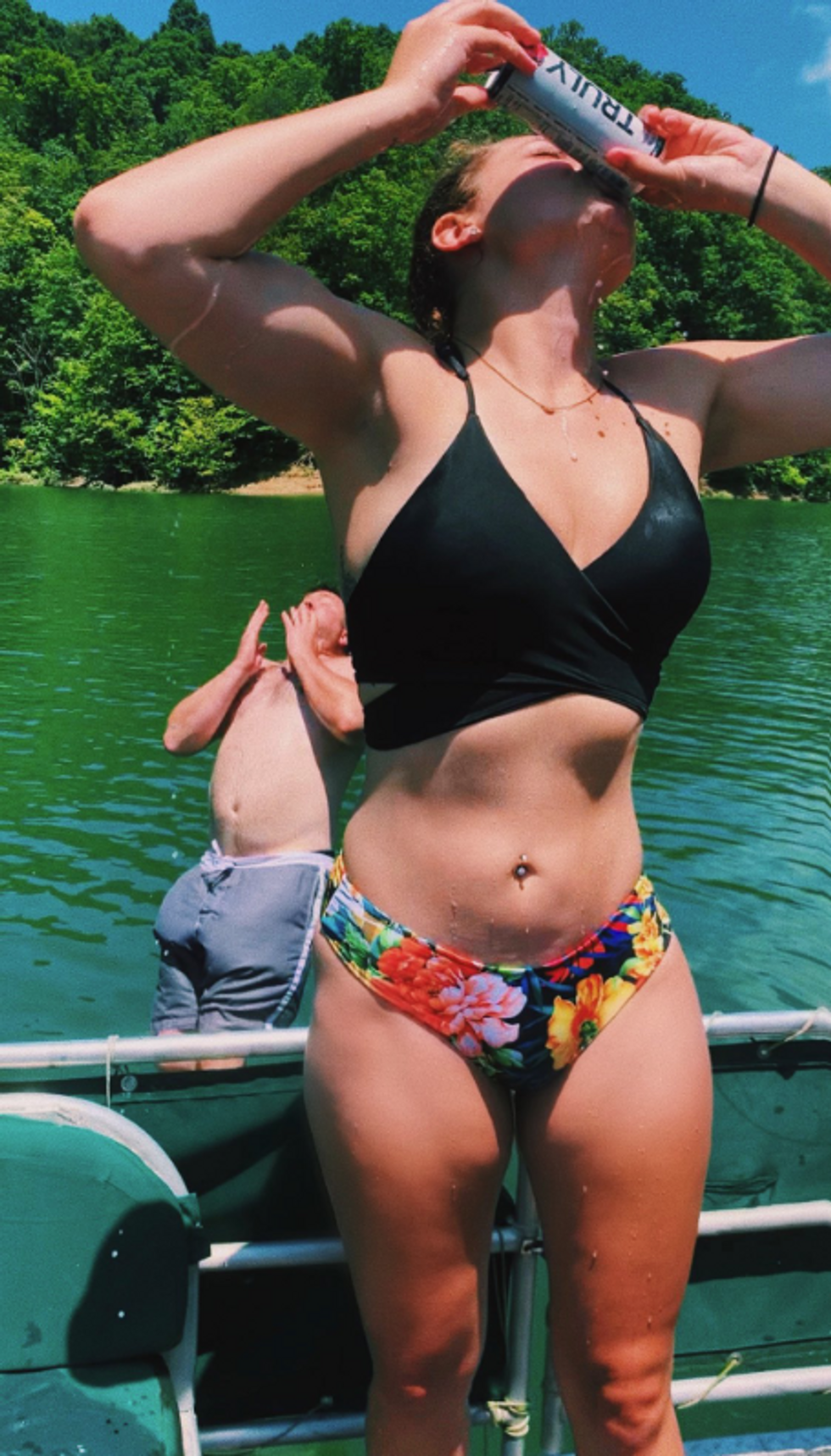 @CaityMarie1423/Twitter
And finally, the big splash.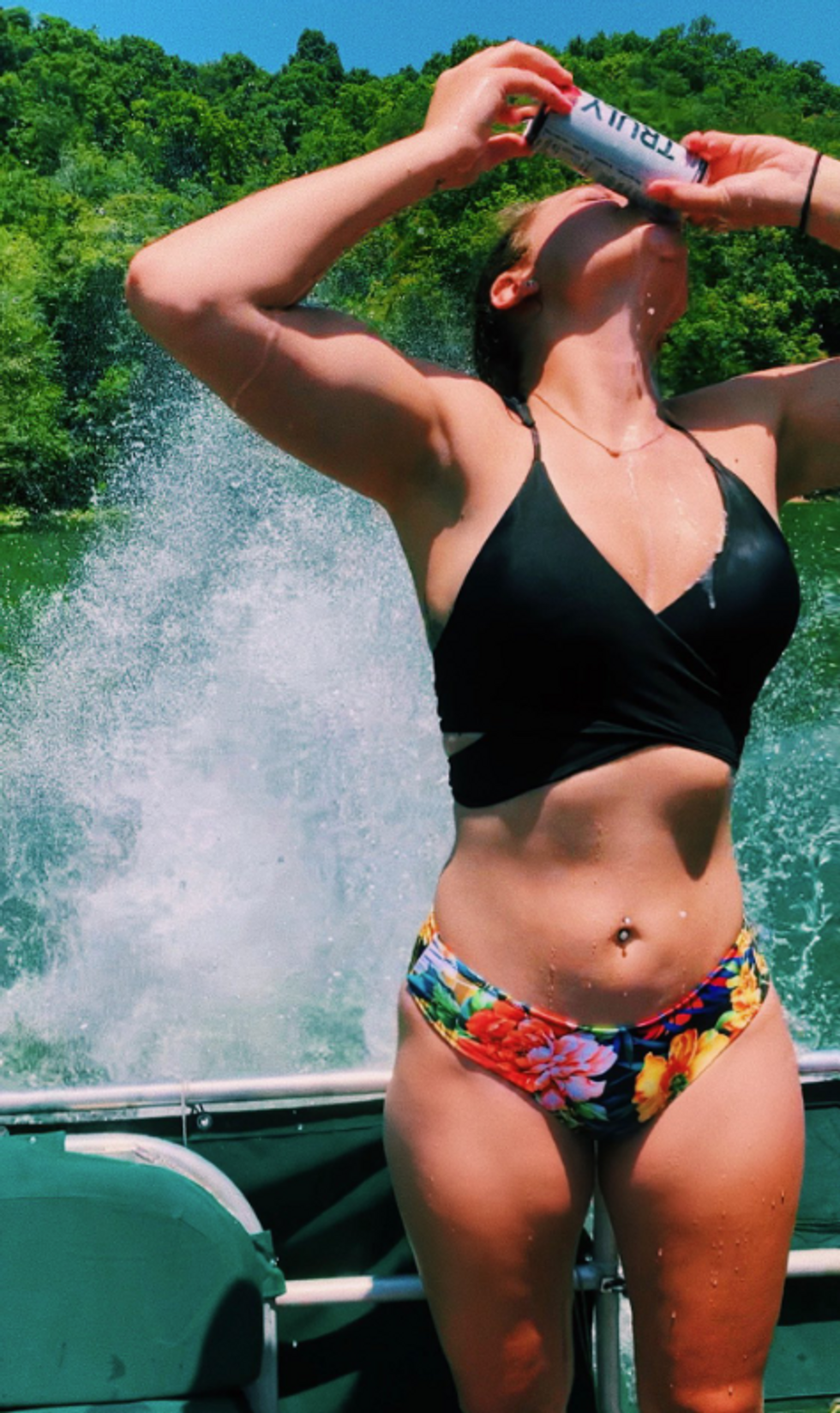 @CaityMarie1423/Twitter
You have to admit, it does look better with the splash. @CaityMarie1423's dad was totally right.

And it had the desired effect, as the series of images quickly went viral.
@CaityMarie1423 @asante420 He was right tho

— N (@N)1562479179.0
@CaityMarie1423 I mean... he wasnt wrong. 200 IQ

— R4nd0m (@R4nd0m)1562534685.0
@CaityMarie1423 @rrdionna Well after reviewing the final product- your dad was correct

— ceeg (@ceeg)1562510969.0
@CaityMarie1423's dad also became an instant icon.
@CaityMarie1423 He sacrificed himself for the ultimate shot. I need someone like this in my life

— 🌷kayoj🌷 (@🌷kayoj🌷)1562464323.0
@kayla__licious @CaityMarie1423 Nothing but respect for the dad energy here to make sure his daughter got what she didn't know she needed.

— Mazen Hammoud (@Mazen Hammoud)1562485308.0
@CaityMarie1423 @the3rdddpete ur pops is the man for this that photo could be an ad

— jo (@jo)1562459580.0
And a new meme was born, of course.
@CaityMarie1423 https://t.co/M4kLhgU23a

— lys Ⓥ (@lys Ⓥ)1562455033.0
@CaityMarie1423 YESSSSSSSSSSSS https://t.co/S58jehHVTl

— Sarah Olivia (@Sarah Olivia)1562462288.0
@CaityMarie1423 My 2 month old looking over at me in the middle of the night debating if she's gonna scream or not https://t.co/SjdMfCeKHv

— Claire ✨ (@Claire ✨)1562504526.0
So you've been put on notice, Twitter dads.
This is how it's done.
@carrbiie he is twitter's dad now

— Cait 🌙 (@Cait 🌙)1562469735.0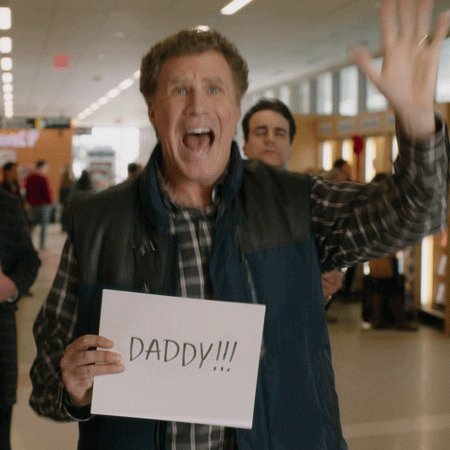 Giphy
If you've got a great dad, you can tell everyone with this shirt, available here in a variety of colors.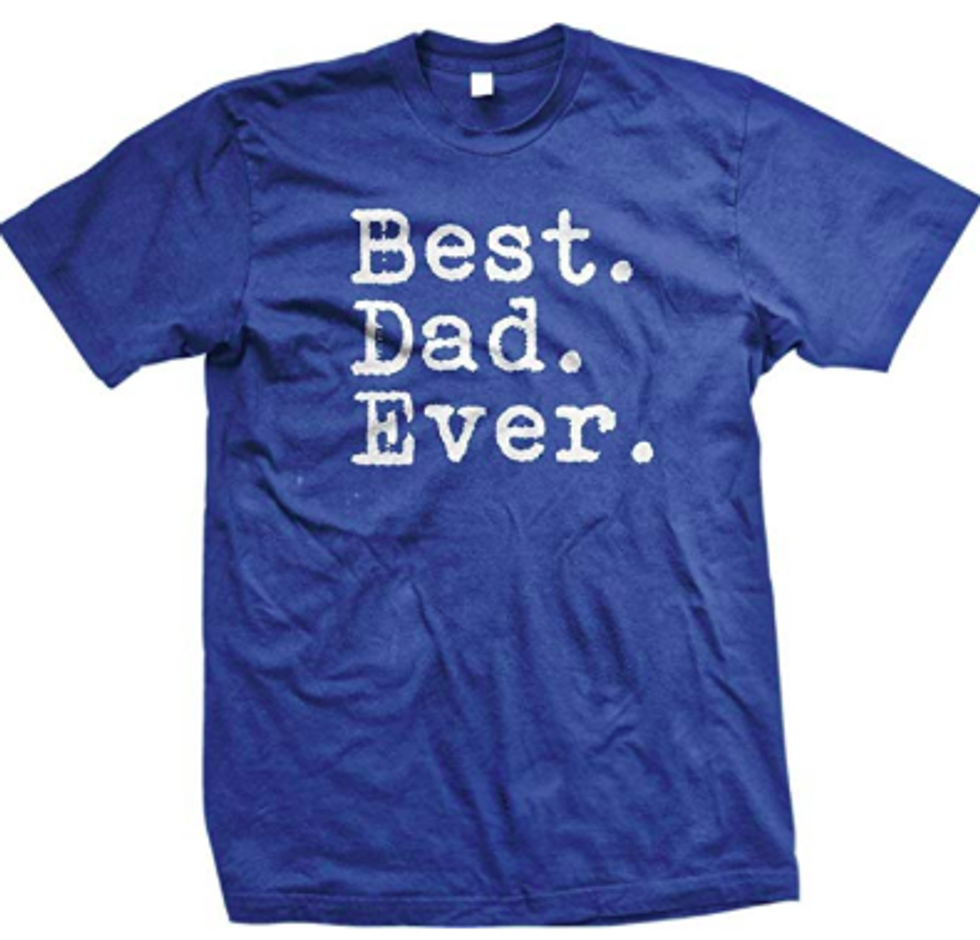 Amazon