You only have one shot at your special day, which means you only have one shot at the perfect Instagram hashtag.
---
After walking the red carpet hand in hand during the Avengers premiere last month, Scarlett Johansson and Colin Jost have announced their plans for marriage.
Johansson, known for her role as Black Widow in the Avengers series, had been dating Jost, a Saturday Night Live cast member, for two years before their engagement was announced.
Johansson was previously married to Ryan Reynolds, and in 2017 finalized her divorce from her second husband, Romain Dauriac.
This is Jost's first marriage.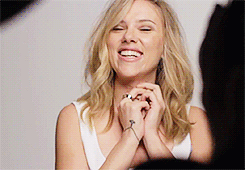 media1.giphy.com
Johansson's publicist, Marcel Pariseau, released the news in an interview with Associated Press. He states that the couple have no set date for the wedding.

That, of course, doesn't stop the legions of fans on Twitter trying to guess their wedding hashtag.
Some didn't take it quite so seriously as others.
No matter what the hashtag ends up being, we know that the couple's Instagram accounts will be flooded with beautiful pictures of their special day, and comments from well-wishers all around the world.
That being said, Jost and Johansson certainly have a lot to choose from, but who knows, maybe they'll come up with their own.
Our vote's #WeekendUpdateWeddingEdition, for sure.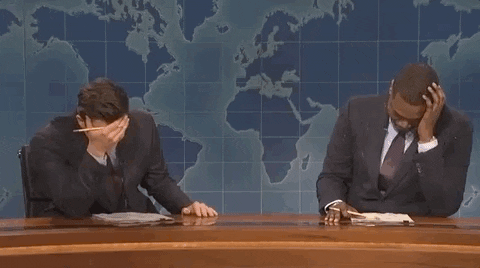 media2.giphy.com
Congratulations to the happy couple! We can't wait to see the wedding photos.