One Stamfordsterling asked: 'What is something that happens at casinos that is hidden from the public?'
According to the American Gaming Association, there were 1005 casinos in the United States as of December 2022. They accounted for $328.6 billion in economic impact with $101.4 billion gross casino revenue.
With all that activity and cash, casinos have to be carefully crafted, well-oiled machines.
For an industry based on luck, they leave almost nothing to chance.
One Stamfordsterling asked:
"What is something that happens at casinos that is hidden from the public?"
Data Mining
"In Las Vegas, the sheer amount of data that is collected and analyzed on everything."
"From the weekend traffic coming from LA, the demographics going to see a concert/show and how that impacts staffing, everything about your slot or table play, down to how the size of the pans used in a buffet relate to food waste."
~ srslytho
Rat Heaven
"How much waste there is."
"Literal tons of food, paper products, stuff like soaps, shampoos, lotions, key packets/folders... It's obscene."
"We've got a lot of rats here in Las Vegas that appreciate it, though."
~ hypothetical_zombie
What Time Is It?
"Casinos hide the passage of time."
"No clocks on the walls and, in general, no windows with views to the outside."
~ HardRockGeologist
"UK government changed the law that all casinos have to have clocks now."
"They don't make them very big obviously but they can lose their license if they fail an inspection."
~ stoofa69
The Ground Beneath Your Feet
"Casino carpets are intentionally designed with crazy patterns."
"They are distracting to look at, so you keep your eyes up and focused on the slot machines and gaming tables. They also make it hard to find the exits and are easier to keep clean."
"There is a whole science to designing casino carpet patterns."
~ Robbie-R
Scent Memory
"Some casinos add scents to the air (they do not pump in extra oxygen in as some people believe)."
~ HardRockGeologist
"The lobby at The M Resort south of The Strip is a patented scent they have with vanilla, pear, and other aromas that frankly, is one of the best things ever."
~ Shoegazer75
"Every casino has its own scent. They want you to associate that smell with the casino subconsciously."
"It's like going to the movies and you smell the popcorn and your brain is ready for the experience."
~ Icuivan
Slot Machines
"If you like to play slot machines never play penny slots."
"Those are the machines that make the casinos their most money."
"Play quarter or dollar machines—you spend just as much or less each spin and they tend to have better payouts. But your brain says penny slots are cheaper but they have machines that you can hit $20 a spin and higher."
"Where I used to work penny machines had a 14% hold while quarter and dollar machines had an 8% hold."
"The hold is how much the machine will win over the lifetime of the machine the higher the hold the more you are likely not to win."
"Also, a machine is never due. They use random number generators that act the moment you hit the spin button or pull the arm."
"The machine already knows if you have won or not as soon as you push the button and everything you see in front of you is for your entertainment."
"Always use your player's card. Yes, they track your play and try to lure you back based on how you play but it's also how they determine if they give you things."
~ Icuivan
"Penny slots are designed so you can play so many lines that virtually every single spin you make wins something, but rarely more than you bet."
"It gives the player the excitement of winning constantly while their bankroll keeps dropping."
"For some players they'll happily put in a dollar, get 86 cents back, get told they're a winner, and push the button again without realizing they just lost 14 cents."
~ NS8VN
Underneath It All
"I wandered down to the basement of MGM from a truck ramp and man, it was like a whole city down there, imagine a massive warehouse with roads and offices and supplies everywhere."
"The opposite of the glitz going on above it."
~ Renorico
"My ex worked for MGM for a while and she hooked me up with a comped room at NY/NY when I came to visit family. She met me at the check-in at NY/NY and then asked if I wanted to see her office."
"She took me through a door, down some steps and then through several corridors, passing by laundries, cafeterias, locker rooms, offices, storage, etc. She would point out all of these different areas and points-of-interest along the way and all I could think of 'where the hell are we? Are we even in the same hotel?'."
"We eventually go up some stairs and out a door and we're now at the valet at Aria next to where her office is located. Granted, we've only walked a few properties over but it's simply unbelievable how much activity there is underneath those hotels."
~ FopFillyFoneBone
Unclaimed Funds
"Just how much money goes unclaimed/uncollected."
"I worked in the accounting department at one of the main gaming conglomerates and was tasked with cleaning up their unclaimed property accounts."
"There were players aka 'whales' who'd deposited millions and just forgot about it for years."
~ Swole_Troll
"My dad, who died last month at age 90, was awfully good at finding machines that had money accumulated on them."
"Most of the time, it was basically pocket change, but he found a couple of 3-figure jackpots over the years. Of course, he would play a round so nobody could accuse him of deliberately breaking rules."
~ wilderlowerwolves
"This was huge when electronic slots were first introduced. Many had a button you had to press to 'pay out' winnings that accumulated."
"But many people had no idea and thought they had lost all the time."
"I'd walk around and look for Pay Out buttons that were lit up, hit them, and rake in the money."
~ Rougaroux1969
The Inside Scoop
"I worked at a casino (well, the resort portion of the casino) for a summer. I don't have any sordid secrets, but general interesting things I learned:"
"The security cameras are scary good. Like can read your name off your badge hanging off your waist good."
"You aren't doing a damn thing the camera can't see."
"At this casino, employees were required to wear badges clearly visible at all times when on the premises, even if not on the clock."
"Escorting your grandma to the bingo hall after your shift? Badge still better be visible."
"In the parking lot? Badge still better be visible."
"At this casino, employees were only allowed to gamble there 1 day a month. You'd think it'd be money right back into the casino's pocket, but they don't want the risk of an employee being heavily in debt."
"Which leads to the next point..."
"Anyone getting a job within the casino itself is getting background checked, especially for bad credit and outstanding debts."
"If you're a guy down on his luck, with some maxed out credit cards and you want a job to get back on your feet, the casino doesn't want you. You're a liability, you're not worth the risk."
"All the cash goes into 'The Vault'."
"I assume it's a literal bank vault. But I've never seen the vault. Most employees have never seen the vault. You don't f*ck around when it comes to the vault."
"You better have a real good reason why you're approaching the vault. Security will turn your a** around and send you on your way, and you'll probably be flagged for questioning."
"People don't just stumble onto the vault, you end up there knowingly. And unless you were specifically, by name, called to the vault, or you have an urgent reason for being at the vault, for which you've already radioed ahead, showing up at the vault is a red flag."
~ thattoneman
I've been to a couple casinos in my life, but aside from the entertainment and food they offer, the experience doesn't appeal to me.
I guess I don't have the gambling bug.
Do you enjoy casinos?
Have you worked at one?
Share your stories in the comments.
Reddit user New-Low5765 asked: 'People who work in the airline industry, what are some of the craziest things you have seen?'
Commercial aviation began in the late 1920s, spurred on by early aeronautical companies and several record breaking solo flights.
Since then, there are few places on Earth that can't be seen or accessed by plane. Only icing limits humans from low altitude flights over certain areas like the polar regions, while a lack of landing locations keeps some areas accessible to only the smallest pontoon planes.
From January through December 2022, United States airlines carried 853 million passengers. Globally, air travel reached a high of over 4.7 billion passengers before the pandemic limited flights.

Since then, global air travel has rebounded to over 3.7 billion passengers.
With almost 100 years and over a trillion passengers, the people who crew these flights are bound to have seen everything happen that possibly could at airports and on a flight.
Reddit user New-Low5765 asked:
"People who work in the airline industry, what are some of the craziest things you have seen?"
Don't Drink And Tow Aircraft
"Worked as ground crew. 2nd day on the job we were issued a notice to gather."
"So when you check in every morning you're supposed to always take a breathalyzer test to prove you can like you know, ride around the tarmack, use pushbacks on planes, etc..."
"For whatever reason this dude hadn't taken it/got past without taking it."
"He was not sober."
"He was tasked with pulling a 370 [aircraft] into a hangar."
"He eyeballed it for whatever reason."
"So here we are watching a video of this absolute loon break the whole wing off while damaging the hangar in the process."
"Because he was drunk, insurance doesn't kick in."
"We were promptly told that Christmas bonuses might be a bit smaller."
~ ProbablyChe
Occupational Hazard
"Someone had the tip of their finger cut off when closing the door to the plane and didn't say anything until the flight landed at the arrival gate and when the door was opened the chunk of finger fell out."
"The staff then said, 'Oh yeah, that's my finger. you can throw it away'."
"I guess he just bandaged and wrapped his own hand."
"It was about 1/4 of his finger including the nail that was cut off. The cutoff portion wasn't particularly bloody and it was really pale."
~ If_I_remember
"A plane I got on once almost left without half of its aircrew on it."
~ BeerisAwesome01
"'Let's just go, they can meet us there'."
~ InformativePenguin
"Plot twist. That included the pilots."
~ Windyandbreezy
Excess Baggage
"Coffin with dead body inside being left off the flight due to overload without notice either to us or the family and the family realising it by seeing it while the plane was leaving and screaming to us."
~ elenivog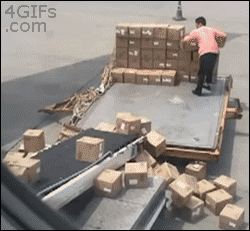 employee of the month ups GIF
Giphy
Noped Out
"Saw the pilot walk into the passenger area and say 'I'm not flying this piece of sh*t' and get off the plane."
"All the passengers followed him."
~ Jaded-Session8422
"Hell yeah, I'm following the pilot off the plane if something like this happens!"
~ lukaron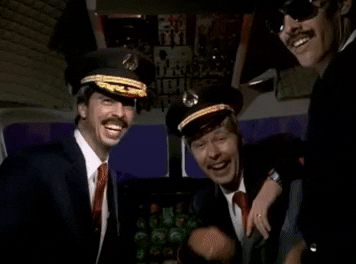 Giphy
"I had something similar happen, but never got on the plane."
"It was sitting there seemingly ready but they never started boarding."
"Eventually the pilots walk off the plane and a few of us heard them say 'This junk isn't going anywhere'."
"Flight ended up getting cancelled a short time later."
~ potatocross
"I was threatened with [pilots walking out] multiple times a week as an aircraft dispatcher."
"Auxiliary power units (APUs) run the air conditioning (AC) in the aircraft and they were always broken down and not fixed quickly, so when the pilots show up it is hot as hell inside and there's no ground crew to connect the external AC."
"So I would get a call from the Captain telling me he is not going to fly this piece of shit because it is too hot."
"Then they'd go on a tirade about how bad the company sucks because they don't do maintenance."
"I would agree with them completely."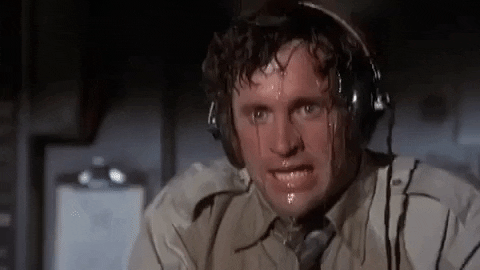 Giphy
"Then by the end of the call they'd say they will take it but the company sucks and needs to fix the APU."

"Occasionally the captain would refuse it, but then the ground crew would hook up the AC and they would always get back inside and fly it."
"For sure there were issues that popped up where the AC had an unsolvable issue and it would result in a cancelled flight."
~ Winchery
"I'm Dallas-Fort Worth based. No APU/AC in November? Meh, whatever."
"No APU/AC in August in Texas?"
"I'm not going on that airplane. Ground just can't keep up."
~ poser765
☣️ Bio-Hazard ☣️
"Flight diverted to my airport because a girl in hotpants got uncontrollable diarrhea from the laxatives she took before the flight to help get over her weekend binge in Vegas."
"She sh*t in her seat and down the aisle and all over the bathroom."
"Five other passengers had uncontrollable vomiting because of this and the panic on the plane from the crew and rest of passengers caused the plane to make an emergency landing."
"They ended up having to cancel the remaining leg of the flight to decontaminate the plane."
"Police were sent and interviewed her and her friends and no charges were filed. I don't know if the airline put her on any kind of no-fly list or tried to have her pay for damages."
~ If_I_remember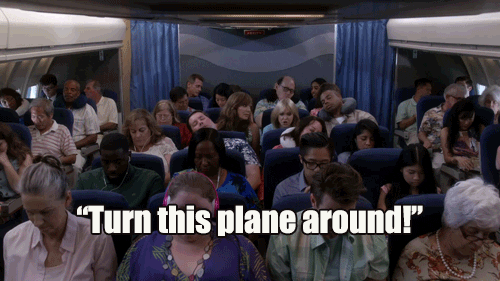 Giphy
Highly Unsuccessful
"There were two suitcases checked in that were full of nothing but weed."
"The police arrested him in the gating area & confiscated the bags."
~ Traditional_Pair4840
"Something similar happened when I was a ramp rat back in the 1960s."
"Law enforcement was going to do the arrest at his destination."
"The weed disappeared before they got there."
~ endadaroad
Stealthiest Catch
"As a baggage handler I once had a shipment of live Alaskan crabs escape their container on the ramp."
"Flights were delayed."
"Turns out those guys scatter when they panic and try to hide under anything and everything."
~ Gregwaaah
"My significant other worked doing maintenance checks on commercial planes."
"This explains why they once found a bunch of dead crabs under the floorboards in the cargo bay. It was a mysterious mystery."
~ Highly_Referential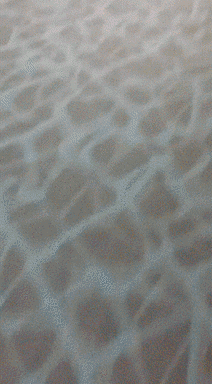 Avoiding A Strip Search?
"A fully naked woman just walked through the terminal and tried to walk through security like she wasn't fully naked."
~ Commercial-Chance561
"She was just very considerately trying to make it easier for TSA."
~ TrooperJohn
"They make you take off your shoes but they don't say that's all you can take off."
~ smartguy05
Language Barrier
"I witnessed this in the security screening of a large American airport."
"And to be fair, there was a language barrier as the passenger in question seemed to be speaking mainly French, and struggling to understand the TSA agent's instructions in English."
"Female passenger (tall, attractive, and sophisticated-looking) was wearing a business suit with a pencil skirt and matching jacket, which was buttoned closed, going through security."
"The TSA agent told her she had to remove the jacket. She ignored and tried to go through anyway."
"He stopped her and told her again more loudly (that's when everyone started noticing)."
"She said no. He insisted. She refused again, and tried to walk through."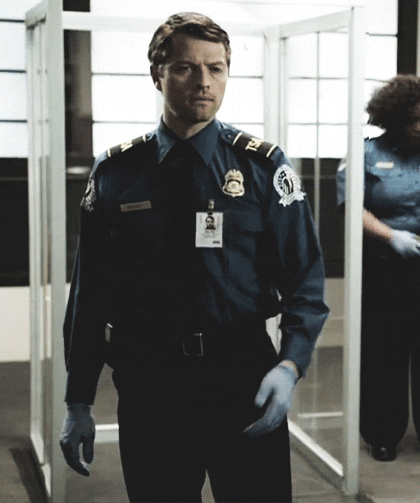 Giphy
"He got angry."
"She tried to explain something but it was unclear because her English was poor."
"It went back and forth."
"They both started getting angry and frustrated. It started holding up the line and other passengers were getting agitated."
"A few people tried to intervene and explain more calmly that she needed to put her jacket through the x-ray machine."
"Finally, near tears, she blurted out 'fine' and removed her jacket, revealing that she was wearing nothing at all underneath, and walked through the screening machine topless."
~ SigmaSeal66
I'm a nervous flyer so it's not something I do often, but I still feel a little cheated that nothing this bizarre has happened while I was traveling.
Has something ever happened during your travels?
Share it in the comments.
Artificial intelligence (AI) is defined as:
"the theory and development of computer systems able to perform tasks that normally require human intelligence, such as visual perception, speech recognition, decision-making and translation between languages."
AI is broken down into four types—from most basic to most advanced:
Reactive machines
Limited memory
Theory of mind
Self-awareness
The first two—reactive machines and limited memory—currently exist.
Reactive machines AI have no memory—it responds directly to current information. An example is a recommendation based on your streaming activity.
Limited memory looks into the past and monitors specific objects or situations over time, and adds the information to adapt responses. Self-driving cars are a good example of limited memory AI.
The other types—theory of mind and self-awareness—don't exist yet.

Theory of mind AI would be able to understand intentions and predict behavior while adjusting its own responses, simulating human interpersonal relationships.
The final step in AI is self-awareness. These would be systems that have a sense of self, a conscious understanding of their existence.
As AI advances, some human work functions will be done cheaper or more efficiently by AI.
Reddit user othersimon asked:
"Those who actually had their jobs replaced by AI, what was the job? What replaced it? What do you do now?"
Not Me!
Redditors definitely had feelings about businesses implementing AI.
"To everyone who argues that AI isn't capable of doing their job yet I say, so what? All that matters is your boss thinks it can do the job."
"Laughing at their failure is small solace when you're unemployed."
~ obscureferences
"I mean how many people were fired because they had been working for 10 or 20 years and earned high pay, to be replaced by some minimum wage worker who completely botched the job and took twice as long?"
"Lots."
~ Black_Moons
WUT U MEEN IZ RONG SPELD?
"My entire editing team was replaced by a robot that was supposed to write and edit text like a human can."
"They didn't test the robot first—it was terrible, and their entire project failed."
"No tears were shed."
~ IllustriousNight4
"My wife was a copywriter/wrote blogs for internet optimization online primarily for legal and medical fields."
"AI took over and her company either fired everyone or severely reduced the amount of pay that was offered per job—wife is still unemployed."
"But we heard just last week that it sounds like the company is now going under."
~ The_SchnitzelMan
"AI-written articles are obvious from a mile away and they're terrible."
"I think Google should penalize search rankings for AI generated content as it's often not valuable to the reader who is looking for useful information."
"And these articles bastardize Google's own value in a sense as the info showing up in search results is materially less valuable than genuine content."
~ mokikithesloppy
1, 2, 3...
"Worked at Amazon for a few years. Did inventory basically all night."
"Then they installed cameras, scanners, AI, etc..."
"Still need a human, but yup, a lot of us were no longer needed."
"SBC (simple bin count, just count everything in the bin, easy) is redundant."
~ somecow
Unexpected Development
"I was on a very small software development team at a relatively large company."
"We were often tasked with not only working on our project, but utilizing new cutting-edge technologies to test whether they would be viable before rolling them out to the rest of the dev teams."
"We were asked to start leveraging AI to help us with our development and we gave it pretty high praise."
"Apparently we talked it up too much though and they decided to see if they could simply bypass needing software developers and have the business analysts generate code from their requirements and then send that code straight to QA."
"They didn't really test if that would work before laying off our entire dev team, and a couple of months later they laid off the remaining members of the team because it wasn't working out."
"It was just one of many bad decisions they made around that time and they're currently struggling and losing market share because of it."
"I'm still working as a software engineer and use AI as a useful tool, but I'm sure to always let my supervisors and managers know what its pitfalls are and how its just supplementing my work, and not completely doing my job for me."
~ karma_aversion
"Software dev here, new exec came in and replaced me (only dev) with 'no-code' software."
"From what I hear from my friends still there, they shot themselves in the foot."
~ tanMud
"In order to get AI to work well for you, you'd have to spell out your specs in great detail and spoon feed it. Of course, in order to do that one would need to know exactly what they want first."
"Unless they have a helluva business analysis team, that is a fantasy."
"Oh, and how are they going to update the AI generated code down the line? There is a guy on my team who is sharp as a tack but his code is actual mental gymnastics. I make him spell it out to me because it simply makes no sense."
"Turns out he was writing code that was assisted by ChatGPT. AI writes code that computers can read, devs need to write code that other devs can maintain/expand."
"AI can create stuff from scratch, sure, but I don't think it's prepared as of yet to digest complex code, interpret it, and then add to it with more complexity. They could try to run everything we do with AI but will hit some dense walls quickly."
~ skyphoenyx
No Injuries If There's No People
"Some warehouses have some self driving high reach forklifts."
"Someone said that their warehouse has only 2 human high reach drivers & 9 self driving high reaches."
"Crazy stuff."
~ wistteria_
"Lights off manufacturing is getting closer by the day."
"I work in a facility that's about 800k sqft. It has 20 employees in it and hundreds of not thousands of robots. We make millions of widgets a week."
"Single use medical devices. All plastic. Huge boom in business during Covid, back down to earth now! But still very profitable."
"All the lights are on sensors because there are areas people don't go into for weeks at a time. It's eerily quiet and creepy. If there's an issue we fly someone in from another location."
"Trucks unload raw material into large totes. Robots collect the totes and deliver to the material storage area. A human inspects quality and quantity."
"Machines mold the widgets, a robot pulls them out, cameras inspect the parts. Data is sent to a central quality facility in Mexico."
"When the lot is approved, robots pick up the totes and delivers to packaging lines where it gets boxed up, weighed, labeled, and taped shut—all by robots."
"Then the completed pallets get delivered back to the warehouse where a truck picks it up and delivers to the customer."
"We have a few engineers (I am one) that maintains, inspects, and reports out on the systems. We have three security guards—one whose job is a 'buddy' to escort people to dangerous areas."
"If you had an accident we wouldn't know about it until your shift ended."
"There's a plant manager, a pair of quality techs, a couple material handlers. And two maintenance folks."
"That's the entire operation."
~ bondsman333
Digital Age
"I used to be a projectionist."
"Now a movie is on a hard drive and it's programmed to run remotely."
~ FlintWaterFilter
Facing the Future
"I'm about to lose my job to a layoff, but I will be replaced by 2025."
"Working in semiconductor manufacturing, most of production is fully automated already with plans to automate more. My job is basically to babysit idle machines right now."
"The maintenance crew will always be necessary but as soon as AI can do the rest of my job, I am not necessary at all."
"I can be replaced by code, the company would love to get all the product made without paying people for their time. I know I am expendable to them but it's the best paycheck in the county."
"Sad but it's the truth. Gonna have to try and stick it out while I apply to new jobs."
~ DERtheBEAST
It Is What It Is, But Isn't What It Isn't
"I feel like this is going to happen a lot in the next few years."
"Don't get me wrong, AI is an incredible technology, and depending on the specific implementation, it's capable of great things."
"But the unveiling of ChatGPT and AI art bots started a bubble of sorts, which we're currently still in."
"People seem to be over-conflating and misunderstanding how AI works, what AI is, and what AI is capable of, and for that reason, I think we're going to see a lot of misguided layoffs coming."
~ AbyssalRedemption
Technological advancements have eliminated human labor forever.
This isn't a new dilemma created in the computer age.
All we can do is pay attention and adapt.
Who among us hasn't wondered about how our rich buddies have made their fortunes?

Some people work really hard actually.
They're in an office or in the field all day and night.
They have their noses to the grind.
And yes some people just collect an inheritance.
That's ok too, but how do you make it bigger?
Redditor h3llofaRide wanted to hear about how the rich make a living, so they asked:
"What does the wealthiest person you know do for work?"
My rich friends are all investment people.
They know when to buy and sell.
It's a gift.
Fancy Services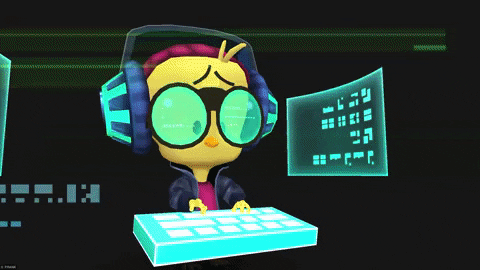 Coding Looney Tunes GIF by Looney Tunes World of Mayhem
Giphy
"The wealthiest person I know (and hang out with regularly) built a company (IT services) and then sold it for several hundred million dollars."
"He now runs a company that does the same kind of IT services in a different field. (He figured out a winning business formula and is just repeating it in a different market)."
omniumoptimus
Name It
"A family friend retired after being a COBOL programmer for 30 years. About 2 years after his retirement, a company came to him and said 'Name your salary' and he requested around $1.5 million/year. He was hired on the spot and still works there."
bbbbbthatsfivebees
"A family member worked at various companies, he told me this is very common. It's not obscure programming languages, just that they know what's going on. And don't let anyone else near it or something."
chabybaloo
Oink Oink
"Pig farmer. I kid you not. He's my father's old friend. I visited him once when my father and I were passing through the state. He lives in a modest classic farmhouse with his wife, both in their seventies. I mentioned I was starting a school in West Africa as we were catching up."
"A few weeks later I got a text asking how much it would cost. I told him 40k, thinking it was really nice of him if he wanted to send a few dollars."
"I got a check for 40k. I thought it would take me years to raise that. I'm typing this from Sierra Leone because he also paid for the house I thought would take years to raise funds for."
LadyCordeliaStuart
That Dude
"It's a guy I work with. He started with one Jimmy John's franchise and turned it into 10 franchises. Ran them for 10 years then sold them all and dumped the money into the stock market and real estate. He did this all while working as an airline pilot, currently still working at the airline. This dude owns and flies his own private jet on top of all that."
OT-35
Every day...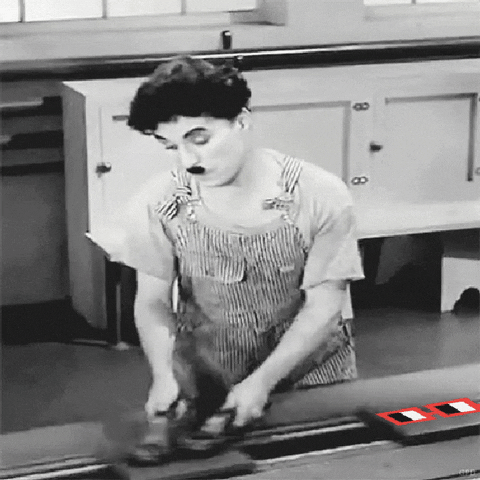 Proliferate Charlie Chaplin GIF by nounish ⌐◨-◨
Giphy
"Inherited a small factory from his father. Developed it into a huge nationwide company. Still goes to work there everyday despite being worth hundreds of millions."
ShipJust
Factory work. That is where so much greatness begins.
On the Road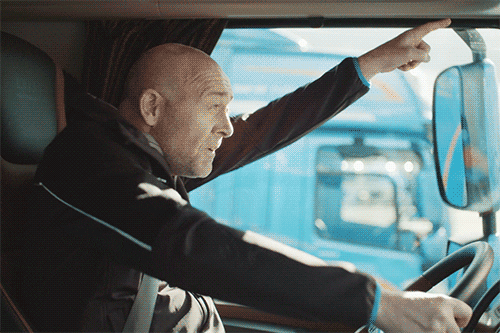 Happy Go Crazy GIF by DAF Trucks NV
Giphy
"Truck driver. Starting his own trucking company."
Apprehensive-Crow-96
"Tons of money in the trucking business. An owner of one in my city drives a Porsche 918."
ForgottenPercentage
In the End
"Own their own conveyor belt business. Makes almost 2 mil a year after it's all said and done."
TakeMe_To_Eisengard
"I was a control systems engineer who started contracting on the side. Now I build out crazy manufacturing systems like this. All it takes is getting one project to build a conveyor system and if you end up good at it then boom, you build conveyor systems for the rest of your life. Conveyor systems are actually really expensive and complex in the manufacturing world."
PleasantProgram7572
Life-Changing
"Both in tech. A friend is in a company about to IPO and is VP level so will do well there. Her husband just sold his company (gaming company) to the biggest gaming company in China for, as she put it 'life-changing money.' Both are very intelligent, super nice, and crazy hard-working. They worked for it, and it couldn't happen to nicer people."
​BonePGH
The Little Things
"I was a fly fishing guide for many years, and one of my regular clients year after year owned a factory on the East Coast that is one of the top suppliers of O-rings and small plastic machine parts in the world. I never asked how much they made obviously out of respect. But they always tipped absurd amounts ($1500 was my biggest tip for 3 days) they flew private and drank and shared $600 bottles of wine like they were nothing."
​The_Kinetic_Esthetic
Let's Play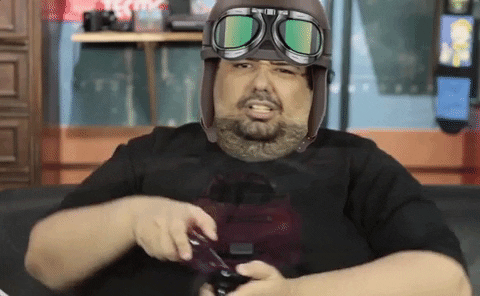 gamer GIF by Totorial
Giphy
"He's the founder and CEO of a very successful games company. I met him over a decade ago when the company was successful but nowhere near what it is now. He's also one of the most approachable and friendly people I've ever met, to the extent that it sometimes feels like an act."
Lauantaina
Games and gaming.
Who knew?
Can I count all of my hours of Nintendo for tax exemptions?
When picking a career, it's a good idea to talk to people who have been in the professions you're considering for quite some time.
My parents wanted me to become a doctor, but I was ambivalent to the idea.
My discussions with veteran doctors convinced me there was no way I wanted to go into medicine.
So what are some other not so great jobs?
Reddit user NocturnalMemeLord asked:
"What are the ...worst professions to have?"
Thanks, Ron
"The worst job to have is being a teacher and the worst company to work for is the Florida Department of Education."
~ Phycopathic
"My poor wife trying to battle school admin for an ounce of support. Such a stressful place to live."
~ Firebird117
Ring, Ring
"Call center employee."
"I only did the job for a couple places and for a mercifully short time, but oh my holy God that gig is soul-crushing."
~ gogojack
"I worked in a call center for Cox Communications. All the upselling, pressure from supervisors, demand on stats, it made me depressed."
"I worked there 2 and half years and it was not until I left I realized majority of my time there I was depressed. I just did not care hardly about life."
"I'm much better now, much happier. I kept journals from that time, and I've reread them. I would not recognize myself from that person then."
~ UnusualLight0
Com On
"I won't name the company I worked for (it rhymes with Bomcast), but call center was the most draining experience ever."
"Limited tools to help very (and justifiably) angry customers, coworkers that mess up then pass the problem to you, and AI tools testing job performance that feel BEYOND rigged against you."
~ Antiumbra
"I worked for Comcast in their retention call center. Most depressing job I've ever had."
"Getting cursed at every single day and they expected us to hit sales. My friend from there has a call recorded of a dude telling her to kill herself."
"Every change they made to the TV packages was sh*tty for the customer and I knew it'd just be months of getting yelled at for the same thing."
"Nothing like the God awful phone tree to really prime people up getting pissed before they finally manage to talk to a live person."
~ DomoInMySoup
Beaten By the Beat
"I am a journalist. My son just got his first job at the convenience store around the corner."
"He makes more than I do. I love my work but don't go into journalism for the money."
"Yeah, I definitely don't make enough for the therapy all those courtroom photos have put me in, for sure."
"My publication (print) is a small one, in a small town."
"That means when tragedy strikes and I have to cover it, it is, very often, someone I know."
~ LizardPossum
Live at Five
"Came to say local TV News Producer/Reporter. Low pay, high stress and toxic work environments."
~ zhitsngigglez
"Which is a real shame since local news was always so important but is now disappearing in many places, and that tends to have many negative consequences at the city/municipal/community level."
"Local news acts as something of a public service at the community level, educating and shining lights on important issues facing communities while seeking to provide the information necessary for citizens to solve those problems (or making informed votes for people who can/will solve them)."
"Unfortunately, local news rarely has the audience or reach to pay for itself, then they get gobbled up by larger regional/national chains, start focusing less on local issues and more on pushing provincial/state or national narratives of the big chain, then dismantled and shuttered as cost-saving measures by the struggling national chain."
~ Infamous-Mixture-605
*cough*
"Shisha/ hookah lounge worker."
"Late hours, usually minimum wage and you might as well smoke 20 packs of cigarettes a day because you have to start up the hookah for your customers and constantly be around fumes."
"You're basically burning up your lungs for barely a living."
~ homehermitaliv
Helping Those Who Don't Want Help
"Therapist in a skilled nursing facility."
"Pressure to give therapy to residents who don't want it or need it; pressure to bill 90% of your day with NO excuses; no paid holidays; no over time, no raises unless you change jobs starting over with 1 week vacation/year."
"And of course giving customer service to people who are sick/not feeling their best."
~ Help_I_am_a_bug
"My wife is a therapist. She has done therapy in treatment centers a lot and dealt with a lot of people who didn't want to be there but were court ordered."
"Given therapy to people who are there sometimes because it is that or prison."
"Talk about people who don't want to do therapy. And it was for a non profit, so wages were low."
"Also she was on a team that worked only with chronically homeless people at a different time."
"It was hard but very important work. She would often go to places most people are afraid of."
"But now she runs her own private practice. She still has a tendency to take on too many clients that take a large toll on her, she refuses to take 'boring' clients, but she is much happier."
~ VulfSki
Have You Tried Turning It Off
"Never do general tech support, 100% of the clientele are old people who don't know how to use computers and basically get scammed into signing up for your tech support services."
"Legally it's not a scam because they make the customer sign all these waivers to protect the company from getting in trouble for scamming them."
~ Redditor
Now We're Cooking
"Chef."
"Life is unfortunately as bad as the rumors says."
"Nothing lives long in that world."
~ ThePinkyArmy
"And it seems to suck on every level from frying burgers in a bar to three Michelin stars, there is no cushy position at all."
~ OldMork
Like a Puzzle
"Working for my self installing tile. The worst career. Glad I am retired from that profession."
~ Lucky4you21
"My father installed floors for a living and would occasionally install ceramic tile. The pay, as well as the standards, varied widely throughout the country."
"Arizona was probably the worst, he made less than half what he made in the northeast (New York and Pennsylvania)."
"I worked with him a lot during my childhood and as young adult, but I never wanted to do it as a career."
"The work is just too physically demanding and every day was a new adventure in stress as you encountered inevitable problems and challenges on the job."
~ HeartyDogStew
At Risk
"Any kind of residential facility for 'at risk kids'."
"It's like being a teacher, but 3/4 of your group is that kid and you don't have a lesson plan, and you're with them all day, and you get paid less."
"Only upside is my facility was quasi-military, and the first few weeks is like a boot camp, and if you establish yourself right away as someone not to be messed with and maintain it, your days are a bit easier."
~ endless-reproachment
Fresh Air Doesn't Pay the Bills
"Forestry technician is an awful career path."
"You are required a post secondary education, and you get paid about as much as a McDonalds worker often to risk your life and safety in deep bush.
"However, you do get to drive quads and shoot guns on the clock."
~ osamabeenpoopin
"Hiking around the forest is damn fun though."
"Running into cougars and moose, taking your lunch on a mountaintop...
"I miss it. I made way more sitting at a desk but I was bored to oblivion."
"I have permanent scars and about a dozen pairs of trashed jeans from those damned jackstraw piles."
"Still, I'd rather be ripped up by downed trees and stalked by cougars all day than sit at a computer for the rest of my life."
~ Competitive-Air-6531
Not a Rx for Happiness
"Pharmacy tech. Lunch breaks were just approved due to a mass exodus during Covid. We didn't use to get them in retail. We still don't on my night shift."
"Every single second of my 12 hr shift was on my feet, never sitting down, never looking at my phone, never taking a break, never getting a lunch. Doctors yelling, nurses yelling, patients dieing and having to carefully use a needle and drugs to spike a bag."
"We couldn't wear any makeup or have nails done (IV pharmacy). Constant turnover. For $20/hr."
"I got denied asking for a vacation I put in for 3 months prior because they couldn't find anyone to cover me and told me to find it myself."

"Pharmacy techs and pharmacists are severely underpaid nowadays for the stress that they endure. And many are quitting."
"It was hard as heck to get a job as a pharmacy tech in the 2000s—you had to network! That's why so many retail pharmacies are cutting hours and closing."
"Getting berated by customers because their insurance companies suck (not the customers fault though!), worrying about being held at gun point because that has happened to me in retail, and not trying to accidentally kill someone with the wrong dose."
"There are many people who have zero college experience or an associates/bachelors degree that make more than pharmacists!"
"Meanwhile pharmacists have $100k student loan debt for a doctorate degree barely making $100k in some places for a DOCTORATE degree. Insane to me!"
~ vanillaroseeee
Well, Actually...
"The guy that pumped my septic. That looked like a sh*tty job."
~ Ok_Accountant1529
"That's what I thought about septic installers too but then I had mine redone and I actually think that installing (not pumping) systems would be a good gig."
~ H34thcliff
"I live in an area where most people are on septic and have dealt with a lot of these guys."
"I can tell you to a man, they own the vac truck, make you see the before and after, and then fix your sh*t. Always good honest guys."
"Also, I think they make a pretty decent living."
~ Badfish1060
Well, you read it here.
Septic installation and pumping is the profession of choice.
What do you think?