We all think we understand Gladware—what more could there be to understand, right?
It turns out Glad containers actually hold secrets we never imagined.
---
For instance, Twitter user @mamaaGracie took a picture of her meal-prep process in a recent post, not imagining the pictures would cause an uproar across the Twitter-sphere.
While her meals were impressive, the internet was far more interested in one picture, in which she revealed a previously little-known functionality of the Gladware.
Here's Gracie's original post.
Awake meal prepping Randys meals to take him tomorrow for his last week in Utah 😚 https://t.co/N7tUkjGVBu

— Gracie 🍃 (@Gracie 🍃)1504933357.0
Wait...the divot in Gladware lids is meant to hold those smaller containers‽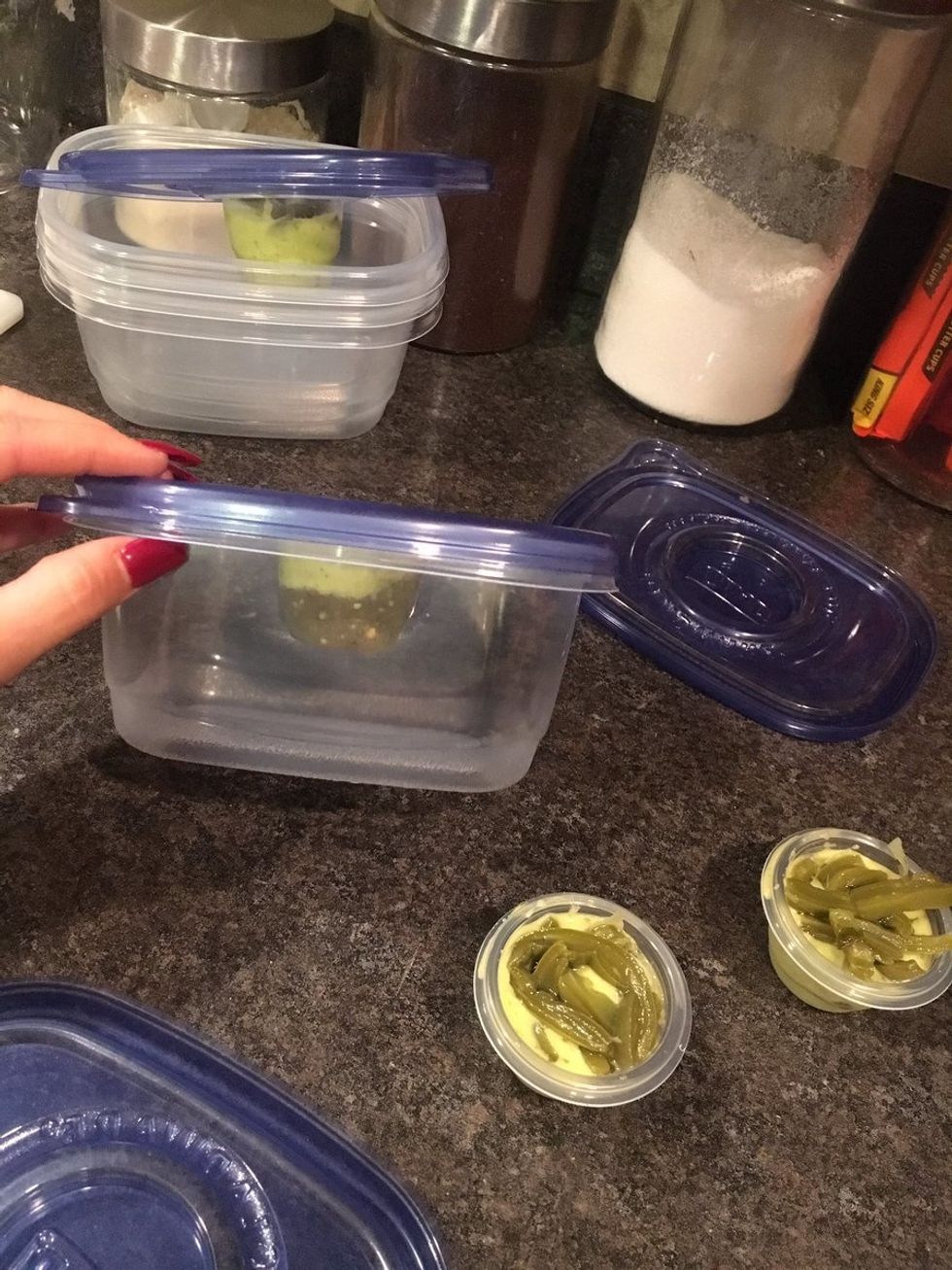 @mamaaGracie/Twitter
@_14Gracie I literally had no idea that the circles on the glad lids were for the little circle containers. Mind blowing lol

— SPOOKY B🎃🎃TY (@SPOOKY B🎃🎃TY)1504933449.0
Twitter.
Was.
Flabbergasted.
@datASHdoeee wth 😱

— Mojito Suavé (@Mojito Suavé)1505109751.0
@datASHdoeee @_14Gracie 🤔 learn something new everyday 🤔 the key is to use it

— Try something different (@Try something different)1504982457.0
Apparently, some people already knew this‽
@LabeIIaprincesa OK, I get it!! You all are just joking b/c surly you knew the use of that small container attached… https://t.co/tx0qsNNJiN

— #Fabulous Goods (@#Fabulous Goods)1540682709.0
@_14Gracie https://t.co/VUHr51txmN

— rRdKwTp (@rRdKwTp)1505056608.0
This functionality certainly does answer some questions.

@_14Gracie literally was wondering why my mom bought a pack of these and the mini ones came without lids😂😂😂

— Hunter Kollmorgen (@Hunter Kollmorgen)1505084890.0
One Twitter user had trouble making the Glad-hack work, but was quickly corrected.
@_14Gracie so this didn't work so we tried to look for other ones that fit ..but nothing fit smh @_TeresaBarajas_ https://t.co/VN5kJzf8Go

— Sienna♛ (@Sienna♛)1505099724.0
@lovvellyy @_TeresaBarajas_ It's upside down

— Brenda Zorn (@Brenda Zorn)1540644201.0
Other people were more concerned with what was going on INSIDE the containers.
@_14Gracie omg are those nopales dipped in salsa inside the little Glad containers ??😻🤤

— satan's slut 🖤🔪 (@satan's slut 🖤🔪)1505058735.0
@_14Gracie I still need to know....what is in those circle containers? Green beans and mayo?

— Michelle Clark (@Michelle Clark)1506125361.0
Even now, countless Twitter users are still trying to wrap their heads around this new, bold Gladware reality.
@_14Gracie Why is the little container in the bigger container? I'm confused

— Jasmine Marquez (@Jasmine Marquez)1505061029.0
In the meantime, @mamaaGracie deserves a huge round of applause for educating us all!
Thanks Gracie!
@_14Gracie Lid-erly fantastic!

— jodi keilman (@jodi keilman)1505408691.0
@_14Gracie https://t.co/iQSYFgBNSd

— Paige Kobera (@Paige Kobera)1505090541.0