People Share Their Best 'F**k It, I'll Deal With The Consequences Later' Experiences
Throw a little caution to the wind!
Take a risk and see what happens.
I hate all that advice because it's easy to give when it's not you facing the consequences.
Consequences should always be part of the decision-making process.
You can't escape them.
Redditor HabitualRot wanted to hear about the times people just gave in and hoped for the best. They asked:

"What was your "f**k it I'll deal with the consequences later" moment?"
---
I will admit I have done this a few times. And I still regret most of those instances.
Do it Now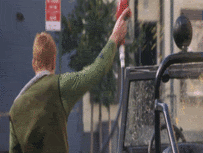 gas gasoline GIF
Giphy
"Every time I tell myself, 'I'll just get gas before I drive to work tomorrow' and then find myself running 15 minutes late. You'd think I would learn at some point."
strippersandpepsi
And your score?
"Credit cards. Oh man I wanna fight 18 year old me.."
LoweeLL
"Thankfully I was always scared of credit, so I managed to never open a card and create debt I couldn't pay back. However now i finally did open one, and it's taking forever for my credit to build up. Wish I would have opened one sooner! I really don't understand how people open up a credit card and spend it on things without paying it back. It was just always kind of obvious in my mind even as a child that whatever I spent on it I still had to pay back."
NewToReddit4331
Bad Save
"Was about to hit a tree while snowboarding. Either break my board on it to lessen the blow or break my body on it. Chose to protect my board. Regretted ever since. A lot of damage was done. My thigh slammed into the tree and took the full brunt of it. I didn't break any bones but couldn't walk for two weeks. However, that was the best part."
"I went to the hospital for a check and they said it was all good but what they didn't notice was that my right side of my back had shifted. So when I tried to run or play sports, the ligaments and meniscus is both knees got destroyed and now I can't run anymore."
JapanEngineer
We All Know
"I had developed feelings for a coworker (small company, about 20 people), we kinda flirted at work and some people were starting to suspect something but we managed to keep it professional. One night we had a few drinks, could not decide to part ways, one thing led to another... the morning after when we woke up together, neither of us could muster the strength to go to work."
"She called in sick, and a few minutes later I sent an email to use a day off, as things were quite slow at work anyway. But we knew all too well that the both of us not showing up, with coworkers aware of our plans to get drinks together the night before, well, we weren't going to fool anyone. And the following weeks/months were pretty awkward indeed (we never made it official, for the time it lasted)."
MellifluousPenguin
All Night to All Day Long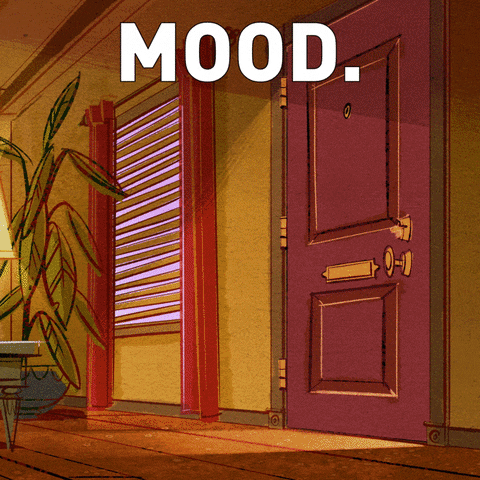 Tired Donald Duck GIF by Mickey Mouse
Giphy
"I stayed up with my friends playing video games online until the sun started rising. I'm in my mid-thirties and that level of sleep deprivation the next day was worse than a hangover."
hankypank3
Seriously. Always embrace sleep. Always. You'll thank me later.
Sometimes it works...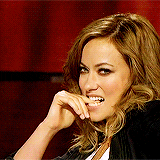 Olivia Wilde Reaction GIF
Giphy
"Offering my long time best friend a neck massage, turned into some foreplay, then a conversation about not ruining our friendship with sex, followed by a "F**k it" and a night in bed. 3 children later, still going strong."
FailCaek91
"throw it man!"
"I was a teenager in a friend's car, we were smoking weed. Then he was getting pulled over. Driver said 'throw it man!' I was like 'he'll see that anyway, and this car smells a lot like weed anyway, also it's good, lemme just finish this real quick.' So the cop arrived at the car and I was this kid sitting there smoking. The look on his face was kind of hilarious. I wasn't raised to be wasteful for goodness sake."
throwawaysmetoo
Unloaded
"I used to unload freight from delivery trucks for a living. Most the crap was half haphazardly thrown in without regard to anything. It gets a bit frustrating. One time I had got to the back of the truck and there was one pallet left. The pallet itself was crushed with these concrete barriers that were stacked on it. They never should have loaded it that way and they knew it."
"It would be impossible to unload by hand, but I couldn't get the fork lift all the way under the crushed pallet. I decided ultimately to just say f**k it. I leveled the forks at pallet level, backed up about 30 feet, and then rammed it full speed. The forks went clean through the pallet... and the back of the truck. I got those concrete barriers off though."
__________lIllIl
Lets Try
"Me and my now wife's third date. Our cars got locked in this garage at a garden we were visiting. I ended up staying at her parent's house as they were the closest people to the location we were at. We slept in the same room, after like 15 minutes of excruciating tension she said "'soooo..... you just wanna do it?'"
"I replied, 'I don't have any condoms.'"
"She said, 'I'm on the pill.'"
"Worked out cause we are now married 7 years later and no kids."
throwaway_nfinity
This is Me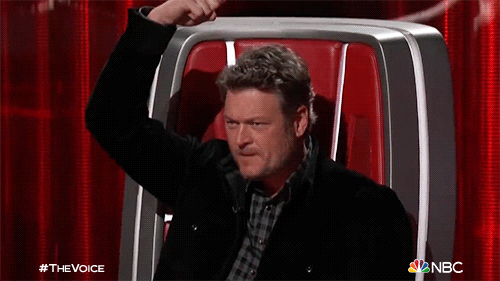 Blake Shelton Nbc GIF by The Voice
Giphy
"For a serial procrastinator like me... this is my whole life. Sometimes, I have to postpone those dealings with consequences too. It's an art as well as science."
thesvsb
Middle Finger
"I used to work at an animation studio until a few months ago. It was an 8-5 with unpaid OT, far from home and shitty pay. It was a terrible experience, only reason I stuck around so long is because I was in a tricky situation and wanted my credits on their project."
"In January this year I got freaking tired of working long hours in an office job because I'd been employed since October and I hadn't been paid since then because 'the salaries had been delayed due to budgeting issues.' Ahhh this was a really bad time for me."
"Family was over, and for once I had no money to treat them to something nice, all because I chose to work at that filthy studio. I said screw it, took a week long vacation without informing anyone and after coming back handed in my resignation in the form of a middle finger for all the miserable past experiences."
zed_hunt0218
World in my hand...
"Quit my job when I was 24 and went traveling around the world for a year. Parents wanted me to buy a house with my savings but I spent it all on seeing the world instead."
cypherdroid
"40 here. House. Married. Kids. The works. I spent my 20's building up savings buying my house etc... You made the right call."
Jerimiah_da_Bullfrog
Confused AF...
"I changed my secondary school choice last minute from a school 15 miles away to the one a 2 minute walk from my parents house. I figured I would deal with the consequences. Time came around to see if I was accepted into the school... I was accepted into the original one, 15 miles away... Confused AF."
"My mother grins and says she changed it back to the original one before sending it off. I wasn't even mad, I regretted my decision about a week after I changed it. The original school was a much better school and I'm now still the only person in my family to do all of the education stuff."
randomer206
Toilet Trips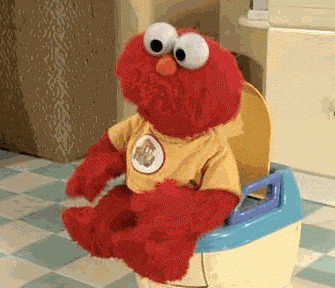 toilet GIF
Giphy
"Found a new coffee shop in town which was so good I immediately went back for a second and a third large (so 6 shots in like 10 minutes). Regretted it both throughout the day and during the multiple toilet visits!"
Kingy7777
I Gotta Go...
"Quit a new job that had me an anxious wreck every morning, to the point I couldn't even have breakfast. So glad I did it, but I'm never that impulsive. (I'm ok now, happily employed in a position somewhere else)."
AZymph
"I was in the exact same situation. Used to vomit every morning before work. Barely slept and lost a load of weight. One day I walked out and never went back. I didn't have a job to fall back on, best decision I made. Unfortunately, I still struggle with the trauma from that job more than 5 years on."
A-Bit-Of-Everything
He wanted coke...
"Last Friday I went to a carnival and won a goldfish. I was going to fill up a bowl for him when I got home, but the water pipes were down for repairs, so I just used Coca Cola instead. The next day the water was back so I put my goldfish in a new bowl and he was not happy."
"He wanted coke. He glared at me. He rammed the glass. He hasn't let me sleep in days. He desires the coke. He DEMANDS the coke. As I sit here typing this on my lunch break my hands are shaking because I know he'll be waiting for me when I get home. I don't know what to do."
YeetExchanger
Boring
"Pretty much all of adolescents. Currently dealing with it. High cholesterol, constant tenitis, bad joints, nutritional deficiencies... It wasn't until November that I finally accepted that 'Just because you technically can doesn't mean you should.' 37 years old and finally an adult. It's boring."
FlavorBlastedTears
Ever After
"1998 - on my first date with a woman I'd met in an online chat room. We did the boring, cliched dinner and a movie thing. Things got hot and heavy in the theater. After the movie we drove back to her apartment and she invited me in. I had plans the next morning, but said what the hell. I didn't leave until 5:00 the next morning, and ended up blowing off my plans. She and I have been together ever since."
GrumpyCatStevens
More Night Please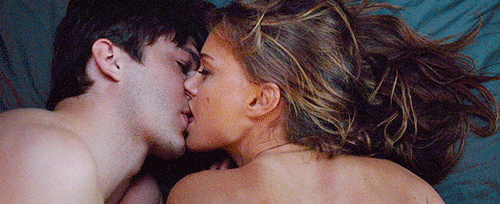 in bed love GIF
Giphy
"Hanging out with my girlfriend in the middle of the night knowing that I have to go to work the next morning."
CharlesEchowave
Bye Grandma...
"Right now I am sitting in an airport on my way to see my dying grandmother. I have to drop my huge project that is just going into execution. In week 1 I put in 70 hours and expected similar for the current week. I emailed my boss but am going to be on a plane before he arrives at work. I'm prepared for any backlash, I'm not prepared to not hug my grandma again."
Smyley12345
Well, I'm glad it worked out for a few, but not most. Right here is a lesson.
Consequences first!!
Want to "know" more?
Sign up for the Knowable newsletter here.

Never miss another big, odd, funny or heartbreaking moment again.
Reddit user opposeThem asked: 'What was meant for kids but adult consumers hijacked it and ruined it?'
It's not uncommon for certain products to end up being used for purposes different than their initial intention.
Cotton swabs, or Q-tips, are the prime example, as nearly all who buy them use them to clean earwax from their ears despite the box expressly warning customers not to.
Then there are the products made for specific customers but whose clientele proves to be quite different from their initial target market.
Specifically, things or experiences intended for children but primarily enjoyed by adults, ruining any excitement the young folk may have had about them.
Redditor opposeThem was curious to hear about all the things magic grown-ups stole away from children, leading them to ask:

"What was meant for kids but adult consumers hijacked it and ruined it?"
Who Doesn't Need Something Soft And Cuddly Every Now And Then...

"Squishmallows."
"People trying to resell these literal stuffies 3x the price online."- sighcommagroan
Seems Like They Were Looking For The Wrong Kind Of Bears...
"Build A Bear."
"As a former employee I don't care if you came in and bought some stuff animals."
"Hell, there's some cool ones like Pokémon."
"HOWEVER, just cuz I worked there doesn't mean I have a whole collection myself and watch every show and movie that's partnered with the company."

"Yes I was an adult man working at a stuffed animal store."
"Yes I bought a couple Pokémon for myself."
"'No I don't wanna hear another grown man passionately talk to me about My Little Pony and PLEASE I DON'T WANT TO SEE A CUTIE MARK TATTOO YOU HAVE ON YOUR A** CHEEK EVEN IF THERE'S NO KIDS IN THE STORE CURRENTLY."- That_Guy_Pen
Fun Can't Be Forced
"After school hobbies!"

"Around the age of 47, I decided to pick up guitar again."
"So I went to a local school and enrolled as an adult."
"I would see parents harassing their kids and berating them for not being better."
"I think the majority of them have lost the idea that extracurricular activities are too help your child out of their shell and also to have fun."
"Not to make them a professional of any sort or the best of the best of the best."- BisquickNinja
I Mean, They Are Pretty Cute
"Minions."- aprairiehocompanion
"I remain baffled as to how and why minions, of all things, became the thing of choice for unfunny boomer memes."- moonbunnychan
Collect Them All... To Sell Them Later...

"Every card hobby."
"It's literally just about prices now."- lol022
"Pokémon Cards."
"Scalpers were so down horrendous they were raiding McDonald's during the pandemic."- Sol-Blackguy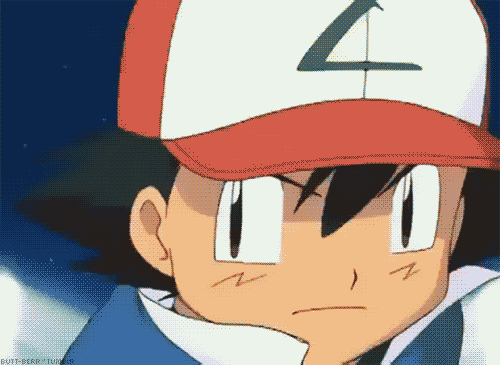 ash ketchum pokemon GIF
Giphy
Silly Rabbit...

"Trix."- Dont-ask-me-ever
"When I was a kid I felt so bad for that rabbit."
"I still don't understand the idea behind that marketing campaign."
"Was it- being greedy and mean is hilarious."
"Buy our cereal?
"Just give the bunny some cereal you sadistic little sh*ts."
"They ran an ad for a little while that was a campaign that allowed you to vote on whether or not the rabbit would get some Trix."
"I think you had to mail in a box top with your vote or something."
"I voted 'share' with all of my sensitive little heart."
"'Greed' won by a landslide."
"That's when I first became disillusioned with voting and people in general."- Iamtevya
You Can Keep The House, But You Can't Take My Babies...
"Beanie Baby collectors."- bigredthesnorer
" [A] photo of a divorcing couple dividing their beanie baby collection in court always makes me laugh."
"So ridiculous that people thought they were like stocks."- Delores_Herbig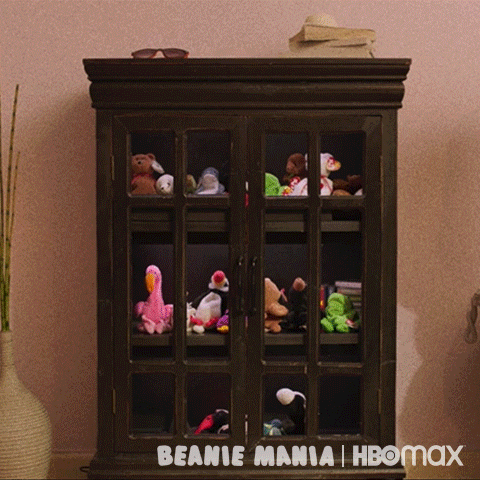 Beanie Babies GIF by HBO Max
Giphy
Influencer Culture...

"Childhood."
"Parents who film their kid's lives for likes and subs are sh*tty."- da_predditor
The Edward Vs. Jacob Fued Will Never End...
"YA books."
"I'm an adult that reads them."
"But the characters are TEENAGERS."
"People get upset that teenagers act like teenagers, in books targeted at... you guessed it, teenagers."- PumpkinPieIsGreat
So Much For Love Of The Game...
"Youth sports."
"When I was a kid 30 years ago, you'd have a practice or 2 a week plus a game on Saturday."
"Then if you loved sports, you'd get together with buddies in your ample free time and mess around playing super fun pick up games."
"Now, many kids are having full weekend tournaments like every weekend."
"And tons of practices.'
"They rarely have the free time to just play with their friends for the fun of it."
'Sure they are better athletes than we were, but are they better off?"- omgphilgalfond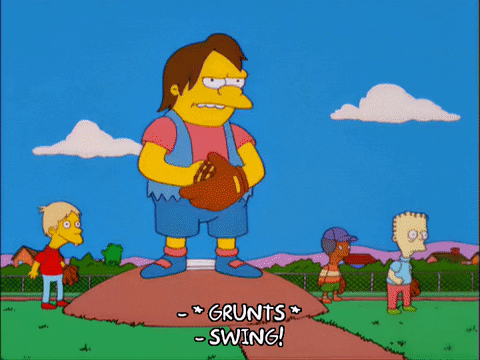 homer simpson pitcher GIF
Giphy
Can You Say "Re-Sale?"...
"Pretty much any kids' toy."
"The scalpers are working harder than ever to f*ck it up."
"Video games?'
"Check."
"Pokémon/whatever is popular cards?"
"Check."
"Lego sets?"
"Check as f*ck."
"Fuzzy egg furby like critters?"
"Check check."
"If scalpers can leech money out of people with it, they'll do it."- chris14020
Car Salespeople Can Be Ruthless...

"Hot wheels."- Snow-Dog2121
"Worst memory I have of comic con."
"An exhibitor gave a kid what must've been an exclusive at their booth."
"Grown men rushing and crowding the kid pressuring him to sell his toy."
"His parents moved him away promptly but I imagine he was shaken up by the experience."
"Went from a cool moment of unexpectedly getting a toy to grown weirdos getting in his face."- Dwike2
Where To Even Begin?
"Harry Potter vibrating broomstick."- PursuitTravel
"I have one found at Goodwill about 11 years ago."
"I'm a big HP fan, and I was excited to buy it."
'I realized it turned on, and I was hoping for cool sound effects, I was disappointed it only vibrated."
"I remember looking it up online just to check out info on it and found out why it was discontinued shortly after its release, thought never occurred to me until then."- Necranissa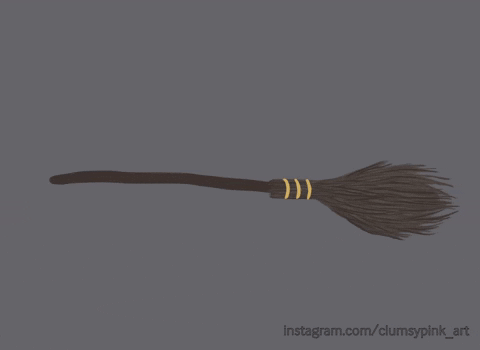 Harry Potter Halloween GIF
Giphy
One has to wonder how the manufacturers or marketing departments feel about these alternative uses?
Sadly, one can only guess that as long as they are turning a profit, they couldn't care less...
The stupidity and ignorance of some people can be flat-out flabbergasting. Do they live under a rock? Were they dropped on their head as a child? You'll be asking these same questions after you read these stories. These are more than simple "push on the pull door" moments, as Redditors in the service industry tell stories of clueless customers who left them puzzled, perplexed and perturbed.
There are some great mysteries in this world that will most likely never be solved in our lifetime.
What happens after we die? Who really built Stonehenge? Are there other lifeforms in outer space?
The fact that these not only will, but as of now, CAN never be solved is what fascinates us most.
There are other unsolved mysteries, however, which we view with far more sadness than we do fascination.
Owing to the fact that these mysteries could have, or even still can, be solved but for whatever reason, remain unsolved.
Redditor Shafiq09 was curious to hear the most disturbing and unsettling unsolved mysteries that may never be solved, leading them to ask:
"What is the most unsettling unsolved mystery that you're aware of?"
Missing Accomplice
"This guy broke into a house, killed the single mom, mom's friend, the son, the family dog, and kidnapped the teenage daughter."
"Dismembered the bodies and hid them."
"The girl didn't need to testify in his trial (he pled guilty), but read a letter during his sentencing saying that she knows he had help disposing of the bodies of her family because while she was still tied up in their house, she heard him making phone calls and heard at least one other person show up."
"She heard this person(s) talking, walking around and helping him with the bodies."

"Local pd & prosectutor just wanted a quick & easy trial and conviction, so they swept a lot of details under the rug & the girl's claim in court that this guy had help was very quickly forgotten."- ZormkidFrobozz
9 Mysterious Years...

"The disappearance (and short-lived reappearance) of Johnny Gosch."
"He disappeared one day while delivering newspapers."
"Police did very little to try to solve the crime."
"Nine years later his mother reports that Johnny showed up on her doorstep and explains that he had been held in slavery for the last 9 years."
"Authorities basically say she's making it up and have done no investigating."- in-a-microbus
Gross
"Someone keep sh*tting in the holes at the local golf course."
"Been going on for the last twenty years bastard has never been caught."- Odd_Associate8272
Never Came Home
"Old neighbours of ours had their 18-year-old daughter disappear."
"She left work one evening and never made it home."
"No body was ever found either."
"I heard the police have a suspect but not enough evidence to do anything more."- AmigaBob
Long Day At The Beach
"The Beamont children, three young siblings that disappeared in 1966 from Glenelg Beach."- homlessoverland
In The Middle Of The Night...
"Another one is of the Springfield three."
"A woman, her daughter and daughter's friend went missing from their home in the middle of the night with no signs of struggle or major evidence left behind."
"It's been so long since it happened so the chances of this case ever being solved is meager."- epilogueteen
So many Questions...
"One night my husband and I woke up hearing a woman screaming, 'Help me!' "
"He rushed to the window (we're on the second floor) and saw a car drive past with a woman in a dress hanging on the hood."
"The car sped through the intersection by our place and careened off with her screaming on it."
"We called the police and told them which way it was going and then jumped on our bicycles and rode around the neighborhood to see if she'd fallen off."
"Never found her."
"Never found any news of her."
"I've always wondered what happened to her."
"That was over a decade ago."- 2manybirds23
Mysteries of Biology...
"At what point did the brain realize its own consciousness?"
"I find it fascinating."- KinOuttaHer
Paying For Religious Freedom...

"How Scientology still has tax-free status in the USA."- sqoo-5900
And, For That Matter, What Made Them Start?
"Why did the Zodiac Killer and Jack the Ripper stop killing?"
"They were never caught. They could have kept at it."
"So what made them stop?"- AggressiveOkra
Twinkle Twinkle
"I can't remember exactly what star it was, but there was a star deep in space that astrophysicists saw as relatively unremarkable."
"Just another star they were monitoring."
"Anyway, one day, all was normal, it was in the correct position."
"The next day, they were monitoring all the stars, and this one star had just disappeared."
"Poof."
"No one could figure out why. It could have been that it went supernova, but if it had, they would have seen the residue and the massive explosion, plus all the gaseous residue."
"So it can't have gone bang."
"They also hypothesized that maybe a civilisation had constructed a Dyson sphere (a large construction made to harvest all of a stars potential energy), but if so, it would have been more than likely that we would have seen the star slowly disappear, the light fading as the civilization constructed the Dyson sphere."
"Now, of course, according to the Kardashev scale, there could well be a civilization so advanced that they could have just constructed the entire sphere in a matter of seconds, but we'll never know."
"On that subject, that same civilization could have just absorbed the star instantly to use its power."
"They thought that maybe, other extrasolar objects were just blocking its view somehow, so they continued to monitor its location."
"It never came back."
"Somewhere, out there, a star just miraculously disappeared without a trace."
"And we will never know how or why."

"That's what's so disturbing to me."
"We have such amazing technology to monitor objects millions of light years away, yet we cannot figure out why a star just disappeared without a trace."
"And we may never know."- TheoCross3
No Justice For Their Families
"I have three I'm very invested in."
"One, who murdered Joseph Zarelli (aka the Philadelphia boy formerly known as the 'Boy in the Box')."
"Two, what happened to missing Oklahoma teenagers Ashley Freeman and Lauria Bible and who murdered the rest of the Freeman family."
"And three, who murdered the Short family of Henry County, Virginia."- arcana07
The truth behind these mysteries is out there somewhere.
Whether anyone will find it, however, is also a mystery that may never be solved.
Rules are stupid. Okay, maybe not always—plenty of rules exist for a good reason. However, everybody knows that there is nothing worse than a dumb rule, especially when it's at school or work. From the cringe-worthy to the downright creepy, here are the most idiotic rules people on Reddit have experienced.