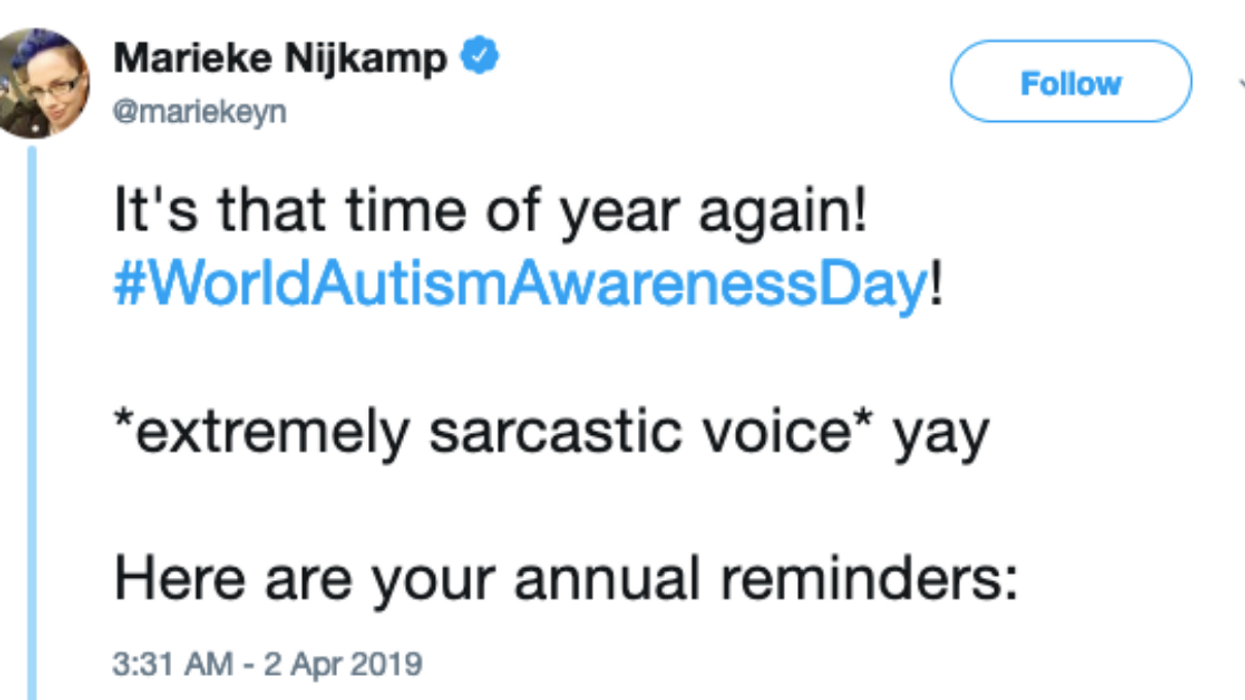 Marieke Nijkamp, the author of successful young adult novels like This is Where It Ends and Before I Let Go, happens to be autistic. And on World Autism Awareness Day, she had plenty to say about the importance of autism acceptance.
---
Nijkamp kept it very simple, compiling her thoughts in a series of "reminders" on Twitter.
"It's that time of year!" she wrote in part.
Reminder 1: Acceptance is more valuable than awareness.
Reminder 2: Listen.
Reminder 3: Avoid Autism Speaks like the plague.
Reminder 4: Seriously: Avoid Autism Speaks.
Reminder 5: Watch the way you frame the conversation.
Reminder 6: "Do speak of autism as simply another neurotype."
Reminder 7: "Educate yourself."
Reminder 8: Pseudoscience deserves to be called out.
Reminder 9: Oh yeah, and about vaccines...
Reminder 10: Change the way you celebrate.
Nijkamp knows what she's talking about––and her thread was a hit.
This is the way it should be done, folks. We're tempted to print out copies of this thread ourselves and tape them to telephone poles and other public surfaces.