An Uber driver from Huntington Station in Long Island, New York, is facing heavy criminal charges after allowing an intoxicated teen to climb onto the roof of his car to try and ride it. While his friends were recording the incident on Snapchat, the teen fell from the car, smashing his head on the pavement below. He would later die in his sleep, leading prosecutors to charge Uber driver Danyal Cheema, 24, with second-degree manslaughter.
---
The incident occurred on September 23, 2018. Ryan Muller, 15, had been drinking with two friends. Instead of trying to drive home, they ordered an Uber. Cheema arrived shortly thereafter.
@nypost Horrible

— NHLandMLB_Fan (@NHLandMLB_Fan)1541504661.0
Some time between 12:03 a.m. and 12:35, the intoxicated teens offered Cheema $70 to let them onto the roof of the car. Though the original transaction was denied, Snapchat footage later showed the teens giving Cheeme $40 at an intersection so Muller could get on the roof. Muller quickly fell, slamming his head against the street.

@ABC7NY/Facebook
Cheema then took all three to a nearby home, where Muller passed away in his sleep.

@ABC7NY/Facebook
District Attorney Timothy Sini believes Cheema bears responsibility for Muller's death:

"We often encourage people to use ride sharing services because it's a safe alternative to drinking and driving. These boys were doing that; they were drinking that night and they made the right decision to contract with a car service. Unfortunately the defendant made a reckless decision and engaged in…conduct that caused the death of a young boy, and he will be held accountable for that."
@_drivers_united No kidding, not only did he go against the TOS but he committed a crime.

— NW (@NW)1541461775.0
Uber has distanced itself from Cheema in the wake of the accident, releasing a statement that reads:

"Words cannot describe how deeply troubled we are by this incident. Our thoughts are with the rider's family during this difficult time. This driver has been permanently removed from the app."
@_drivers_united Absolutely they should be culpable! They do nothing, zero, about the issue!

— The Uber Sensei (@The Uber Sensei)1541470430.0
The internet was not pleased with Cheema's part in the situation.

@ABC7NY/Facebook

@ABC7NY/Facebook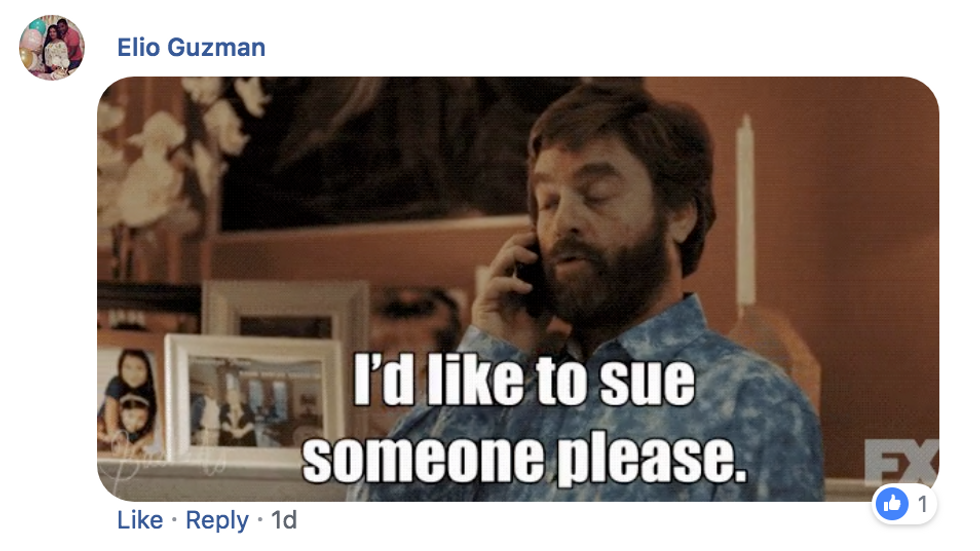 @ABC7NY/Facebook

@ABC7NY/Facebook
Sini also stated:

"This was an incredibly bad decision by the defendant and a bad decision by the boys involved. But at the end of the day, this defendant is an adult who was contracted to safely bring those boys home and he failed to do that."
If convicted, Cheema faces a prison sentence of anywhere from 5–15 years. He will appear once again in court on November 9, where he will be represented by Christopher Renfroe.