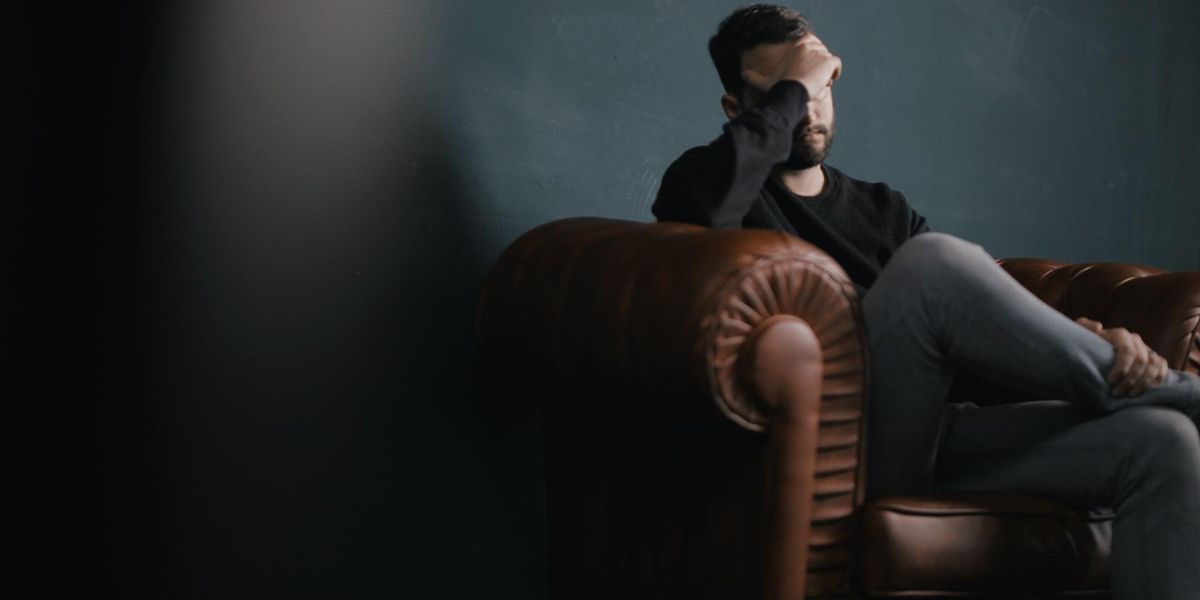 Nik Shuliahin on Unsplash
I could never be a therapist. That is why I'm so in awe of them.
I don't know how one person takes on so much emotionally in order to help others.
They are only human. So I often wonder... what breaks them?
How do they compose themselves?
How do they take a breather without compromising the client?
Because you know they need a break... or six.
---
Redditor falnergamingwanted to hear from all the mental health professionals out there. They need time to vent as well.
So they were asked:
"Therapists of reddit what was your "I need a minute" moment?"
My therapists have held together successfully.
I wonder if I'm dull.
Hmmm...
Too Much
"I am not a therapist, but I was in a therapy program years ago, and we got a new patient. Within the span of a week, her mother died of cancer, and her house caught on fire and her dad and sister died in the accident. The sister died slipping from the girl's hands and falling into flames. I felt so bad for her and I couldn't comprehend it at first." ~ EmiEvans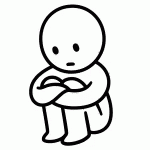 Giphy
didn't see that one coming...
"More of a funny story but I arrived at a client's house for a session (I was doing in home therapy for adolescents at the time) with a 13 year old kid. He was a little late getting home from school so he wasn't there yet. His mother has me sit down to wait for him and says that while he's not home she wanted to ask me something. I'm assuming it's about her son since that's why I'm there. She proceeds to ask me why I think her boyfriend won't perform oral sex on her and if I have any suggestions to change that. Really didn't see that one coming." ~ freechurro824
"go to the back room"
"First internship on my path to counselor and I was working in funeral home under the grief counselor there (grief and trauma is my focus).We were taught to be strong and supportive to those grieving of course and if we needed to cry, go in the back or to the bathroom."
"I escorted an elderly lady to view her husband before the service. I helped sit her in the chair in front of the casket and was standing behind her when she stood up and laid on the casket, bawling her eyes out declaring how much she loved him, missed him, and begging him not to leave her, come back.That totally destroyed me. I immediately started crying behind her."
"She stood up and i sucked it up to help her walk back into the hall to start greeting guest. I thought I had did a good job collecting myself, but my mentor took one look at me and softly said, 'go to the back room,' which I did. I completely lost it for a few minutes, cleaned up and went back to help with the service. I definitely needed that minute." ~ Tacomapenguin81

Stepping Out
"When I was a kid I went to therapy, I asked my therapist if she felt like I deserved what happened to me. She stepped out of the room, came back in a few minutes later clearly having had cried. She then said, no, you did not deserve it. I'll never forget it. I felt terribly sorry for upsetting her. But now I better understand. I hope she is well." ~ Throwaway18077
This is a WHOLE lot of heavy. How do they do it?
20 Minutes Later...
"Once had a client with a child who did nothing but scream at the parent for about 20-30 minutes straight. As soon as they left, I cried for 20 minutes due to how emotionally charged the words/accusations. I tried to defuse it at times, but it continued to rebound quickly." ~ Ryyah61577
Poor Girl
"The time I had to clean a bloody bathroom scene where an incredibly disturbed girl had self harmed herself throughout our rec complex. A local grade 4 class from a neighbouring school used our pool so it had to get cleaned that night. I needed a freakin' month actually." ~ remberly
so. much. trauma.
"Therapist here. I specialize in working with first responders and medical professionals (nurses, physicians, etc). The child death cases are always hard for me. I am an expert at keeping a good poker face during those sessions but daaaamn if there aren't days I've gone home and just held my kids and cried with gratitude that it wasn't them. First responders experience so. much. trauma." ~ the-mulchiest-mulch
'the new people are coming'
"It's my work with kids that has always affected me most. Had one kid that was in foster care and had been pushed from house to house. He had apparently had a very rough upbringing before that. He was very quiet and didn't talk much. We always gave every child a box that they could decorate and fill with things they made in sessions. At the end of their sessions they could then take it home if they wanted to."
What did this kid do when I first gave him his box? He started making it into a house. Gave it a door, windows, a roof etc. and then wrote a message to his mum (who he couldn't see anymore) on the side to say that he loved her. In the sessions he spent the majority of the time playing with the doll house where it always went the same way.
"He arranged all the furniture and people perfectly. He was very specific about what went where and what people had which rooms. And then he would destroy it all. Saying that 'the new people are coming.' I have a lot of stories but remembering his pain and his simple desire for a home always breaks my heart." ~ Vaytato
Evil
"Not a therapist, but I'm a first year school counselor. I've listened to a lot of heavy stuff, but probably one of the worst was a 4th grade boy telling me about how his shithead dad beat the crap out of him and his younger siblings and poured hot sauce in their mouths. I kept it together in front of the child but wept in the car on my way home. Sometimes it's impossible to fathom how monstrous and evil some people can be." ~ emshlaf
How was your day?
"My wife friends are a couple of therapists - he works at the prison ward, she works in emergency (handling cases such as somebody trying to kill their family during an episode and she helps to negotiate with the person and defuse the situation). I once made a mistake to ask how their day at work was and it was all like this thread but in one week. Suddenly my job doesn't sound as bad anymore." ~ gregtheomniscient
turning 30...
"I worked as a therapist at a substance use agency before going into private practice. One of my biggest 'I need a moment' times happened there. I was working with a young individual (and I myself was around their age) who was addicted to meth. They were bright, intelligent, and deeply empathetic to the world but so so sick."
"Had to have not just one open heart surgeries due to cardiomyopathy, but two. Prior to ever turning 30. Just kept relapsing despite trying so hard. This client never missed treatment. Didn't show for an appointment so I called. Didn't answer. They called back and asked to speak to me. I will never forget the voice when I answered. They were so broken."
"They had just relapsed before calling and injected meth into their PICC line that was treating another heart infection. They were so afraid and disappointed. I remember thinking that their addiction was going to kill them and it weighed so heavily on me. I will never forget this client. After that call I sat there awash in the realization that my client would likely die from this and they were my age."
"Addiction can turn people all out of character but they were so sweet and kind. Would give you the shirt off their back. I truly believe they were just too kind for this harsh world. BUT: This was awhile ago. Client went to a higher level of care and I found out over a year later they were sober and doing well and had moved states. I remember crying when I found out they made it all that time later."
deane_ec4
But to no avail...
"Not a therapist but volunteered on a suicide hotline for a number of years. Took a call from a young woman who was hysterical on the phone, was difficult to make out what she was saying amongst her sobs but I could make out she was outside."
"I asked her where she was and she replied that she was on the top floor of a multi-storey car park and was contemplating jumping off. I talked with her, tried to calm her (meanwhile I was shaking like a leaf). But to no avail. She jumped and the line went dead. It was in the local paper not soon after and it's stayed with me for years."
daisydream-
Hurt
"Had a (adult) client whose evil dad would buy them a pet (they were a kid when this happened), and then proceed to torture the animal in front of them or would set it free in the middle of a field just to hurt them."
AccidentalClock
"bathroom break"
"I'm no longer in mental health but I was a mental health professional in a big city jail for years. I had a few moments where I needed to take an extended 'bathroom break' to compose myself (breaks were not allowed outside of lunch). I had one person admit to attacking his very small children."
"He had another confess to a brutal murder (every greystone detail) with a straight face, another who would routinely dig up his mother's grave to put her in different clothes, and one who murdered his abuser. That job was nuts and made me realize how you never really know anyone or why they do anything. I was so burnt out I left the field altogether. It sucks because i know that's my calling but I'm too old to go back to school for a master's now."
Scrappie1188
Blades
"I had a client bring in a blade, pulled it out, and talked about thoughts to harm self. Asked for the weapon, called receptionist, and made arrangements for client to be hospitalized. Spazzed out after the client was en route to nearby ED."
BelleViking
"Thank you for your courageous work and sacrifice. That must have been so difficult to experience."
Yusi-D-Jordan
hard to forget...
"I'm a psychiatrist. The hardest one for me was a young woman who was sex trafficked when she was 16. She was essentially forced to take heroin until she was addicted and then forced into prostitution. I didn't actually leave the room when she told me the story, but it was hard to forget."
"The only times I actually had to leave the room was when I was doing inpatient work and I was seeing floridly manic patients who were saying things that were, quite frankly, hilarious and I started laughing."
Geri-psychiatrist-RI
"examinations"
"I had a patient who was psychotic and believed their ex-spouse had been molesting their child. This person went into graphic detail of examining the child's rectum for signs of abuse despite my attempts to get them to stop. I had to go to the door to my office and tell them they had to leave or I was going to call security."
Crisis...
"For the record, I never asked them about this, either, despite being aware of it from their crisis evaluation. I'm an activity therapist and my assessment with patients is all about their lifestyle and activity. I was asking them about chores, housework, etc and their basic routine and this was apparently something they did multiple times a day."
Even_Tell_7011
"DCF removed the child from their care. The patient eventually cleared from their psychosis (which was substance induced by mixing Adderall and alcohol) and recanted on their belief their spouse was molesting their child, but denied the 'examinations' ever happened."
maybe_little_pinch
On Air
"Not a therapist but my first night on air as a talk show host I got a call from a frantic woman. She told me she had just found her brother hanging in the garage and didn't know what to do. I organised police and ambulance to her address and kept her on the phone until they got there, it was so sad. Had people ask me later if I had arranged her to call to get ratings!! Would never pull crap like that. It left me a bit shaky for a while after as have lost several people to suicide."
GrooveGran
The Ex
"Listened to a woman explaining how her ex is abusing her son who had custody and she cannot do anything about it. My heart was breaking for her, she was working hard to get him back, but because she left without her son, he had automatic rights to the child (the way the kid end up with the dad was by fluke not planned in her escape). The guilt she was facing was excruciating to watch unfold."
"She now finally has custody and her son and they are both is thriving. I like to think mom and son made sacrifices to live a better life. Happy ending, but at the time, it was just killing me personally not to get involved. I could only advice and guide her how to cope and remain firm."
DisastrousGarage9052
PTSD
"I once made my therapist cry. She always knew that I was diagnosed with PTSD from years of physical abuse but when I finally opened up about this particular nightmare, she cried all while listening to me. I felt guilty and changed therapists after that."
Even_Tell_7011
Well that was a lot to process, and I didn't live it. I need more than a minute.
Mental health is important. So be kind to yourself and others.
If you or someone you know is struggling, you can contact the National Suicide Prevention Lifeline at 1-800-273-TALK (8255).To find help outside the United States, the International Association for Suicide Prevention has resources available at https://www.iasp.info/resources/Crisis_Centres/
Want to "know" more?
Sign up for the Knowable newsletter here.
Never miss another big, odd, funny or heartbreaking moment again.
Related Articles Around the Web