"Surgeons of reddit, what was your first surgery on a real living human like?" –– This was today's burning question from Redditor Cloverload and our suspicions that surgeons tend to get excited around blood have been confirmed.
Are you surprised?
The adrenaline rush is a thing, you see, and we must be thankful to surgeons for all their time and expertise. Doctors also weighed in.
Warning: If you're easily grossed out, you might want to keep a barf bag at the ready.
---
"Had so much training..."
Pretty routine to be honest. Had so much training leading up to it and a senior surgeon standing by offering advice and reassurance as needed that it felt almost the same as training. Helped that it was a fairly basic and routine surgery with very little risk.
"My first day of clinical rotation..."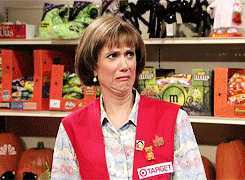 Giphy
My first day of clinical rotation I scrubbed in a crash c section.
There. Was. So. Much. Blood.
It was kind of awesome though.
"Currently in school..."
Currently in school and experienced the WEIRDEST thing during my first major surgery assisting.
Scrubbed in a le fort 1 downfracture, osteotomy and sinus lift. Basically, a le fort 1 is when they peel the gingiva (your gums) on your maxilla (upper jaw) back then use a sawsall to cut cut from behind the bone that support your last tooth, up, and over through your nasal bone and across. Then they do a "downfracture" which means they intentionally break your upper jaw and push it down towards your lower jaw. They now have access to your sinuses where they can clean them out and get rid of cysts/do whatever they need to do. They then screw your upper jaw back in place with plates and put you back together. Its a very routine surgery.
So basically 1mo into school and I went to go shadow my friend who was a resident at the time. He pulls me into this surgery and next I know i'm holding these metal retractors and pulling this guys upper lip back as much as possible. No shit this guys nose is up by his forehead and I'm looking down this guys nasal septum as they saw his face in half. It went fine. But at one point I remember my vision just cut out. Like it just went gray. I could hear. I didn't feel faint or like anything.
I felt absolutely fine but at some point I was like "ugh guys, not to bother you but I cant see anything." Of course, for them it's not uncommon to have students passing out all over the place. They asked if i needed to sit down and I said that I felt fine, I just couldn't see anything. A nurse brought a chair over and helped me sit down as a precaution and the next thing I knew I could see again perfectly fine. Its not even like my vision "came back" like a saw it do so, more like after 10 sec of sitting there I realized that I could see again. So I just stood back up and we finished closing the pt up.
Truly truly bizarre experience. Not to make a false equivalence but I can only describe it as a brief conversion disorder but I hadn't experienced any sort of trauma that would cause it. Posting because maybe there's someone else who have experienced it. Maybe my brain saw the pt's head in half and was like "oh boy, you ain't wanna see this" and cut the cord even though I'm consciously fine with blood and gore.
"I distinctly remember..."
Not a surgeon, but medical student is pretty close. My first operation was a C-section. I wasn't running the show, but I was what they call 'first assist' meaning I'm the first person on deck if the surgeons hands are occupied. Mostly I was just holding retractors which are curved metal tools that you use to pull back on the skin or whatever might get in the surgeon's way. I distinctly remember not wanting to pull too hard on the retractors but I got scolded for not pulling hard enough. Turns out you can pull as hard as you like, skin is tough shit. Also, when you perform a c-section you need to split open the amniotic sack, which contains a whole lot of fluid. I didn't put on shoe covers because I was so excited to scrub in the first time. My shoes got drenched. I lost a set of shoes, but I learned a valuable lessons about shoe-covers that day.
"I had watched it many times..."
My first surgery alone was an amputation. I was in the ER and the chief told me to go amputate a diabetic foot, so I asked who should I go with(I was just a 1st year cx resident), and he said go alone. I was scared shitless jaja but its a simple procedure, I had watched it many times and assisted, and the scrub nurse was super helpful. At the end I took a picture of the necrotic foot after it was amputated, it just looked so unreal, like out of the walking dead. My first surgery ever as a resident was a fourniers gangrena. Nastiest ever, I can still remember the smell.
"It's all just meat..."
It's not a big deal. They're asleep and draped and you're only looking at the point of entry into the body and the relevant tissues inside. It's all just meat when they're on the table, just gotta put all that meat back together nicely and not harm any vital meat.
"The first operations..."
Well the first surgery I was in the room for was after I graduated high school. My best friend who was also interested in becoming a physician went with me and it was an arthroscopy at an orthopedic surgery center. When the surgeon put the camera into the joint space, my friend got nauseated and sat down against the wall. He's a lawyer now.
The first operations I assisted with as a medical student were spinal fusions in adults and children with neurosurgeons and then pediatric orthopedic surgeons followed by breast reductions and cleft lip and palette surgeries in plastics. With the breasts they let me help peel the skin from the breast tissue to make the pedicle that would become the new breast tissue form.
On kids with severe cerebral palsy needing spinal fusions for posture I would take the spinal joint facets from the back table and separate bone from cartilage and give it back to use as bone graft after they secured the vertebrae to a rod placed into the hips with metal wires. Then I would help sew closed the skin running up and down the back. The adult spinal fusions were similar, had academic discussions and touched almost nothing other than retracting skin.
In plastics when they did facial reconstructions or created tissue flaps to repair cleft lips and palates I basically observed and touched nothing but it was inspirational my cool and the surgeons doing that work were worldly and wise and good at conversation.
After that I did c-sections and delivered babies and did a ton of prenatal care on Obstetric/gynecology clerkship, and assistant with vascular bypasses on the legs of smokers on my general surgery clerkship.
Ultimately after some training in most surgical specialties I decided on general surgery as a career. These days I make individualized sculptures from people's stomachs to assist their weight management goals, remove dysfunctional organs, repair Injuries from car accidents, gunshots, and stabbings, and do a fair amount of life coaching for people with chronic illness related to lifestyle choices.
"My gloves filled up with sweat..."
First surgery was an emergency ruptured diaphragm from being hit by a car. The senior surgeon was on break and they rushed in without any warning and we had to go. My gloves filled up with sweat and got sloshy. But I got the abdomen open could see a straight up hole where the diaphragm has blown out. By this point we are bagging the patient ( squeezing the reservoir oxygen bag to force oxygen into a non breathing patient ) because there's no vacuum in the chest cavity once it's opened to air and the little sacs deflate and stick shut. Perfect timing, the senior came in and repaired the hole and sucked the oxygen out of the chest cavity to create the vacuum again and I bagged the patient and I felt like puking as the adrenaline wore off and I got the shakes.