Little White Lies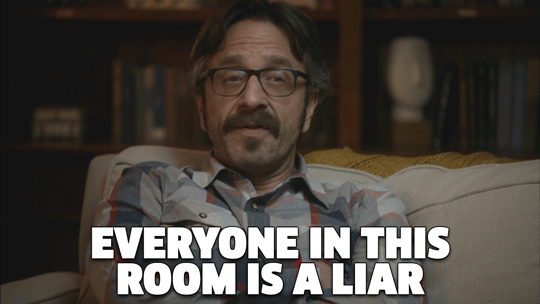 We say honesty is the best policy, but are we practicing what we preach? When it comes to dealing with children, quite often we aren't. Whether it's Santa Clause or the Tooth Fairy or fibs to get them to eat, adults actually lie to children quite a bit.
Reddit user ballabate4 asked "What's the most elaborate lie you've ever told your children?"
Here are the answers from the liars and some of the children who were lied to.
The Sweet Spot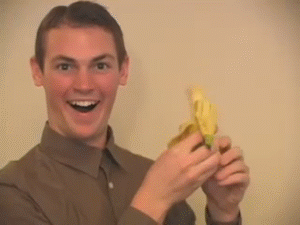 My dad used to tell us that the brown spots on bananas were "sugar" - my brother and I would peel our bananas and literally brag to each other about how much sugar ours had.
"Mine has 3 sugar spots!" ... "So? Mine has 4!"
Now that I'm a parent, I think my dad was a - and I can hardly wait to start using this on my daughter.
You're So Vain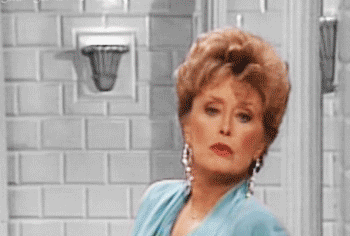 My mother lied to me about her age until I was 14. She told me she was 10 years younger then she actually was. When I was 6, she said she was 22.
The mental gymnastics I played to figure out timelines of where I was when my mother was away at college and other events was mind-boggling.
Eggcellent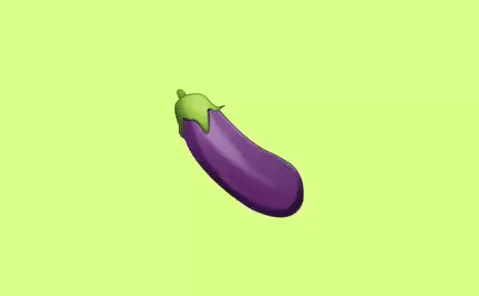 "Eggplants grow from eggs"
They didn't believe me at first because I mess with them way too much.
So I "planted" an egg and a week later replaced it with an eggplant.
1,000 Words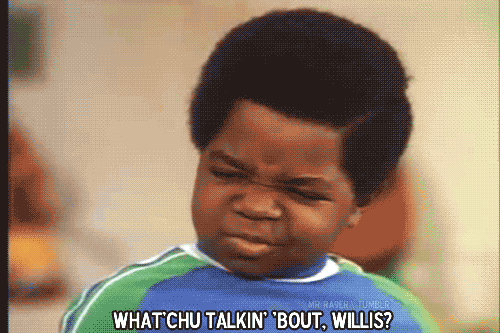 I told my youngest cousin that he had a limited number of words a day and after 1000 words he would not be able to talk. Got my siblings and all the other cousins to play along since we were on a family vacation. He believed us for a solid week. We would all pretend like we were counting our words to make sure that we didn't hit our quota because then we wouldn't be able to talk for the rest of the day.
He went from the loudest most talkative little kid to silent because he couldn't remember how many words he had said and didn't want to reach his quota.
Bovine Bedtime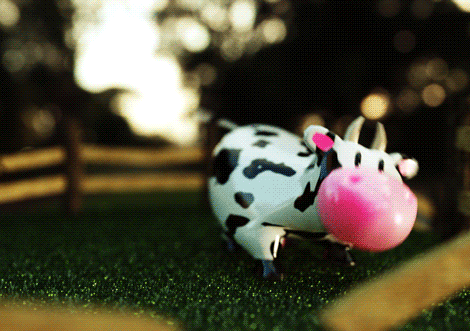 My son would always wake up with a cow lick in his hair from sleeping. I turned this into an elaborate story about a cow that would sneek into our house every night to try and lick his hair because the cow thought it was a carrot (hes a red head).
Managed to convince him to sleep with a carrot for a few nights because I said the cow would eat that instead of his hair. Then each night either me or his dad would take a bite out of the carrot to prove the night cow had been by.
Multi-Functional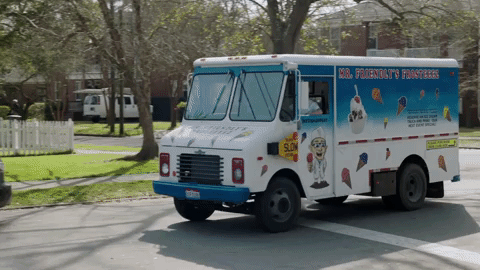 My parents told me the ice cream truck was a music truck and it worked until one day I found out and ran inside and told them
"DID YOU KNOW THE MUSIC TRUCK SELLS ICE CREAM?!?"
Dad Joke, Wait 10 years for the Punchline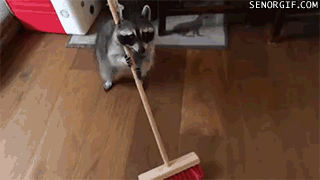 When I was but a young child, my father told me about the Gride. At home we used the Gride for one thing, to pick up dust piles off the ground, usually with a broom to help. I grew up and always assumed that tool was called a Gride and never learned different.
It wasn't until my sophomore year in high school that I learned the truth.
I had gotten into an argument with my girlfriends mother about what a dust pan was when I was helping her clean up. I went home later and asked my dad what the deal is with this thing. He told me it always made sense to call a dust pan a gride. Because you have a groom and a bride, therefore the broom must be accompanied by the gride.
Still call a dust pan a gride to this day, just makes more sense.
Leavened Lies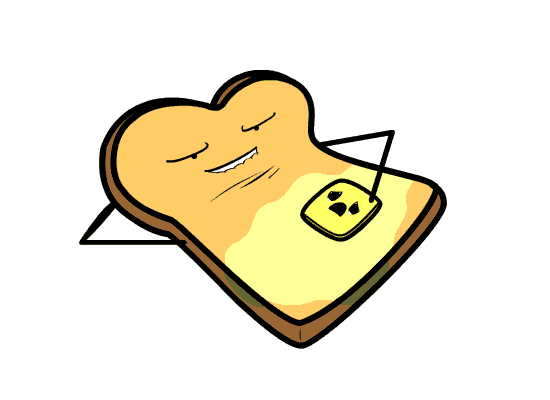 My nephew wouldn't eat whole wheat bread so his father buys him white bread instead. We buy whole wheat, but in a different wrapper than his parents.
Once he asked me what it was and I told him "it's chocolate bread".
He was convinced, and now he loves it.
Our Neighbor to the North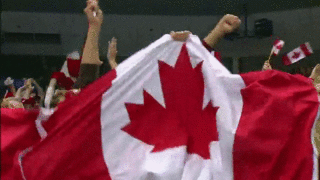 I had my nephew convinced that Canada wasn't real for like a week.
He's 11.
Wrigley's Baked Ham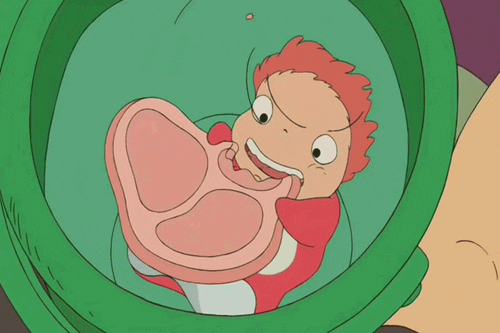 My mom used to call cut up ham "bubble gum" so I would eat it because I was such a picky eater.
I would try to blow bubbles and she told me she could see them.
Interplanetary Explorer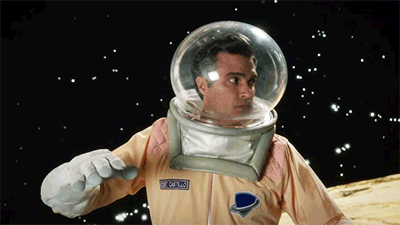 Back when my youngest son was in elementary school, they were studying astronauts and the space program. One day my son comes home all excited about the astronauts that had visited the moon. This was a time when I was still a hero in my son's eyes and I wasn't about to give that up so, I nonchalantly said, "That's nice son but, I've been to Pluto".
The next day he showed me a drawing he made about his dad going to Pluto and told me he was taking it to show his teacher. I had to quickly explain it was such a great drawing that I wanted to keep it. We put it on my closet door where it hung for years.
He turns 27 this year and I still have the drawing which we joke about quite often.
The Color Purple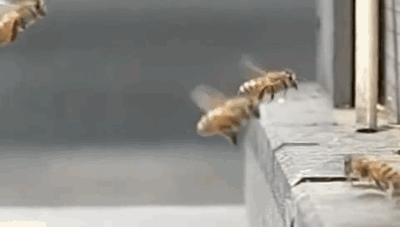 Without missing a beat, after breaking open a nest, my wife told our 3 or 4 year-old daughter who was wearing purple that "bees won't bother you if you're wearing purple. They hate purple."
They calmly walked away, our little one in her favorite color, without a sting.
Finally told her the truth at 12.
Fowl Play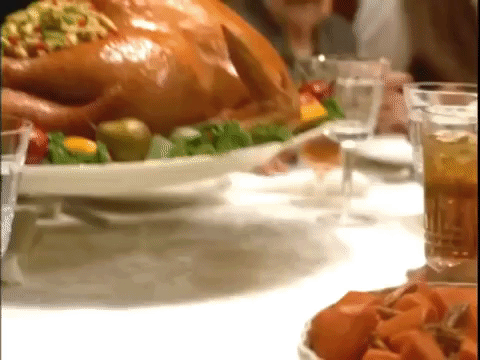 Had family over for Thanksgiving. One of the little ones refused to eat turkey.
"I hate turkey".
Ok you don't have to have it. We have some chicken, you want that?
"Yeah, I love chicken."
He gobbled that turkey down and was just so proud of himself for getting what he wanted.
Fairy Funds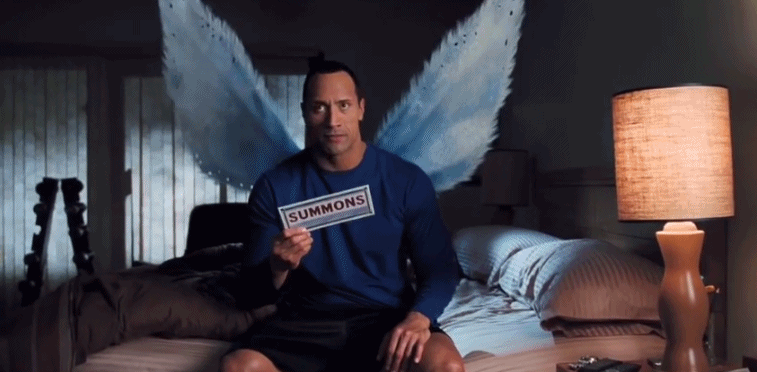 My daughter dropped something heavy on her toe and killed the nail. I told her that when it came off that the toenail fairy would bring her money if she saved it and put it under her pillow. My wife was not amused, but the toenail fairy pays a lot.
Later she told her kindergarten teacher that the toenail fairy came and gave her 20 bucks. Heard about that one in a parent teacher conference...
Red or Green Though?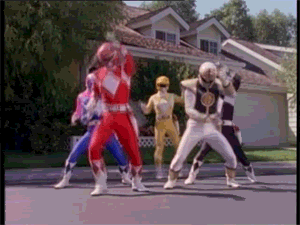 My parents used to tell my brother all the time that "if you do [insert chore/behavior of choice] now, then I swear when you turn 18, if you still want to go to Power Ranger school then I will send you!"
He literally did everything they wanted like a grade A suckerooni.
Easter Switcheroo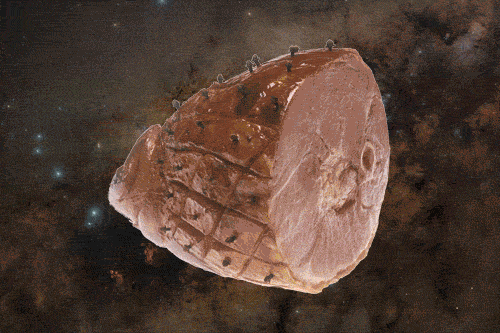 When my daughter was 2 or 3, it was easter and my in laws had cooked a ham.
My daughter wanted nothing to do with the small pieces of ham we had cut up.
Around the table were some of those chocolate eggs in the foil wrappers. She knew what those were, but wasn't allowed to have them. Someone grabbed an empty wrapper and wrapped up a piece of her ham when she wasn't looking. Then said "here, have this"
my daughter unwrapped it and happily ate the piece, we then handed her another wrapped piece of ham. To her, this was a treat and she didn't clue in until the 5th or 6th piece.. I can just imagine her brain "heeeeeeeeeey wait a minute, THIS ISN'T CHOCOLATE!!!"
Illegal Lighting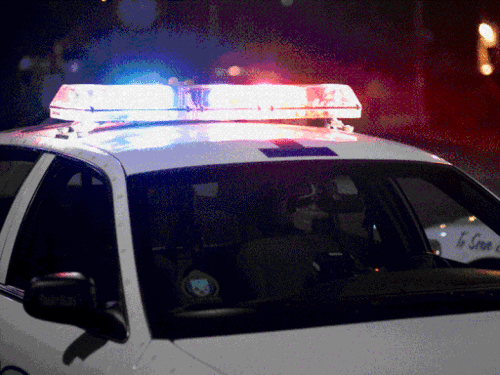 I always thought turning on lights in cars was illegal. I didn't figure out it wasn't until a post on Instagram making fun of how we were all told that. I'm 23.
Solid-Liquid-Gas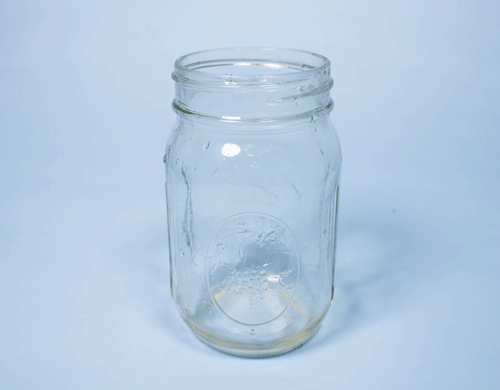 My sister would call water "ice juice" to get her kids to drink it. They hated water but loved ice juice!
Ear to the Ground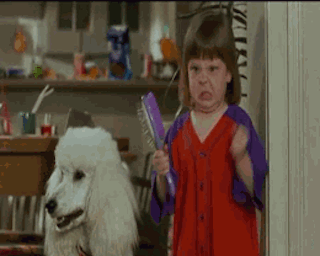 We told our daughter when she was 3-6 that her ears wiggle when she was lying. She walked around covering her ears up all the time.
Picture a 4 yr old earnestly telling you something with their ears covered and elbows straight out. Yes, I washed my hands. Nope, that's not my popcorn on the couch.
Optical Illusion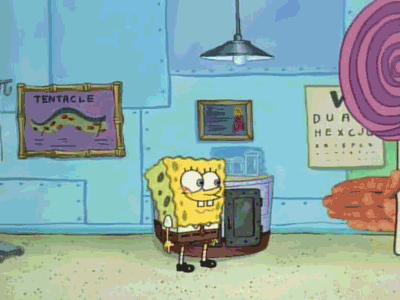 I work at a bank, and we've got a big jar of lollipops in the back table behind the teller line. It's very clearly visible. So when parents come in with their kids, the kids will always ask for one. Here's my favorite exchange that I've seen:
"Mommy, can I have a lollipop?"
"No honey, they don't have them."
"But they're right there."
"No honey, they're not real."