19-year-old Oban van Schie was out for a ride on his motorcycle after a stressful day of college.
While riding through Bradgate Park in Leicestershire, England, he spotted something: a rare, white stag, drifting away from a herd of deer.
---
Immediately, van Schie pulled over.
He took out his SLR camera and began snapping as many photos as he could. It wasn't until hours later, while reviewing what he'd gotten, that the young photographer realized he managed to capture an action shot.
Schie got an image of the stag mid-sneeze!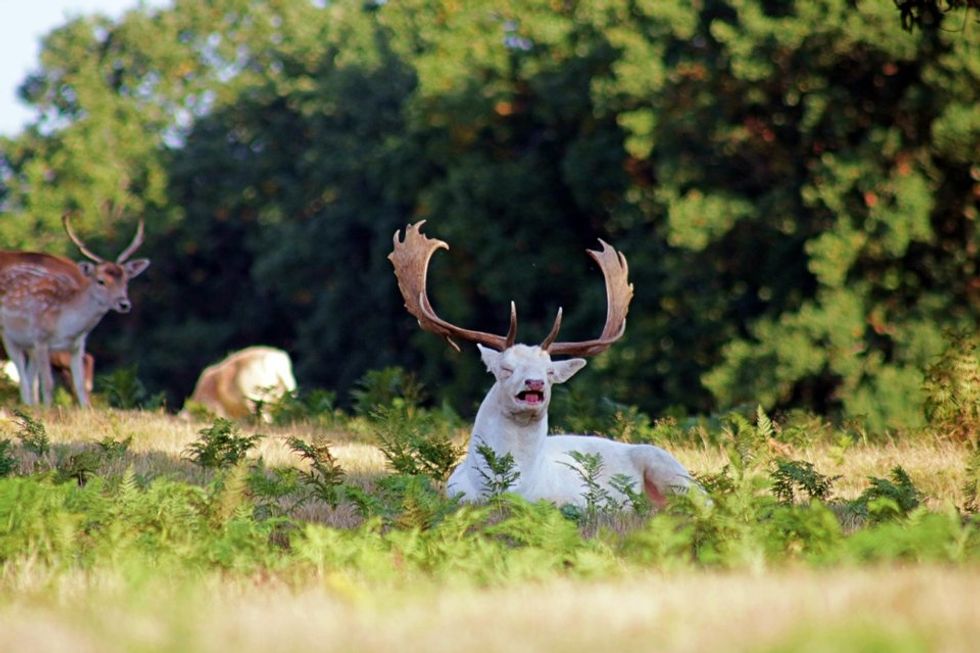 The_Oban/Reddit
Oban recounted his story to the BBC:
"I managed to get to a safe distance of about 10 metres without disrupting the herd and captured the photo of the fallow buck sneezing by pure chance."
"I didn't realise what I had until hours later when I began editing my photos."
On Reddit, the image was upvoted nearly 90k times, where many users compared the photo to a running joke from the Netflix animated comedy BoJack Horseman.
In the show, the titular character, a "celebrity talking horse," is always dismayed to find news programs have used a stock photo of himself sneezing at a party.
Why do they always use the sneezing picture!?!?! - @BoJackHorseman of the '90's sitcom #horsingaround when confronted on calling 'dibs'

— Mike Estes (@Mike Estes)1416818201.0
Redditor ragonk_1310 sent his congratulations!
"Congratulations. I think you've captured something that literally no other photographer has captured."
equalsolstice noted that Oban should have put a watermark on the image so no one could try to pass it off as their own.
"Should of thrown a water mark on there bud!"
In fact, amalay617 thinks it's already happened...
"u/The_Oban I think someone stole your photograph"
wellshitfuck thinks the photo could have a competitive future:
"I would submit this to the Comedy Wildlife Photography Awards!"
"You might have to wait a while because this year's winners were just announced, but this is a really funny picture!"
"It definitely got a chuckle out of me."
Meanwhile, the image was being passed around /r/photoshopbattles.
The subreddit is dedicated to taking funny images and making them even funnier with the power of photoshop.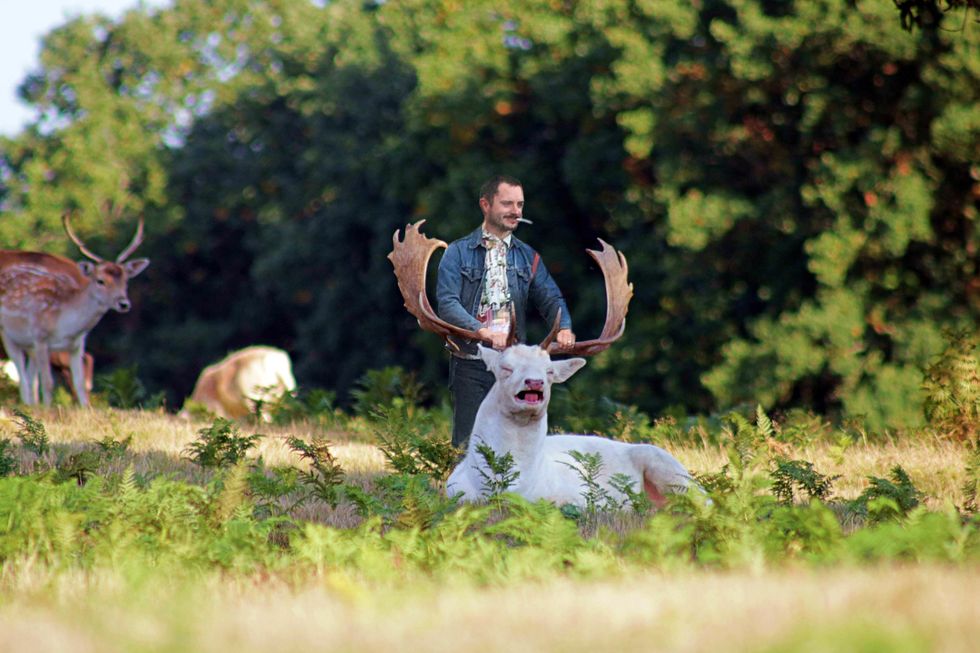 mandalOre/Reddit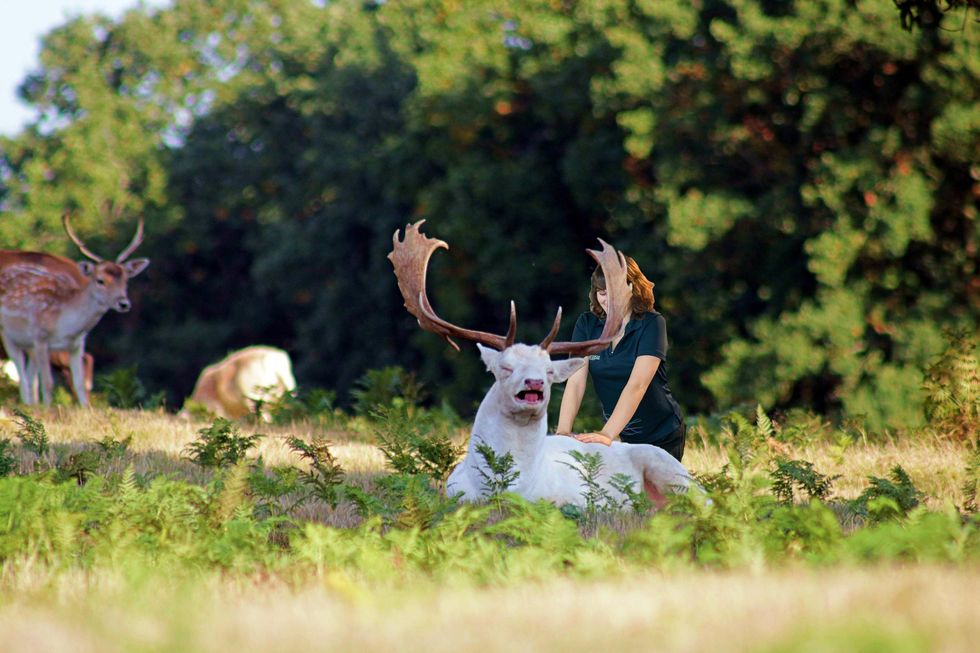 skillpolitics/Reddit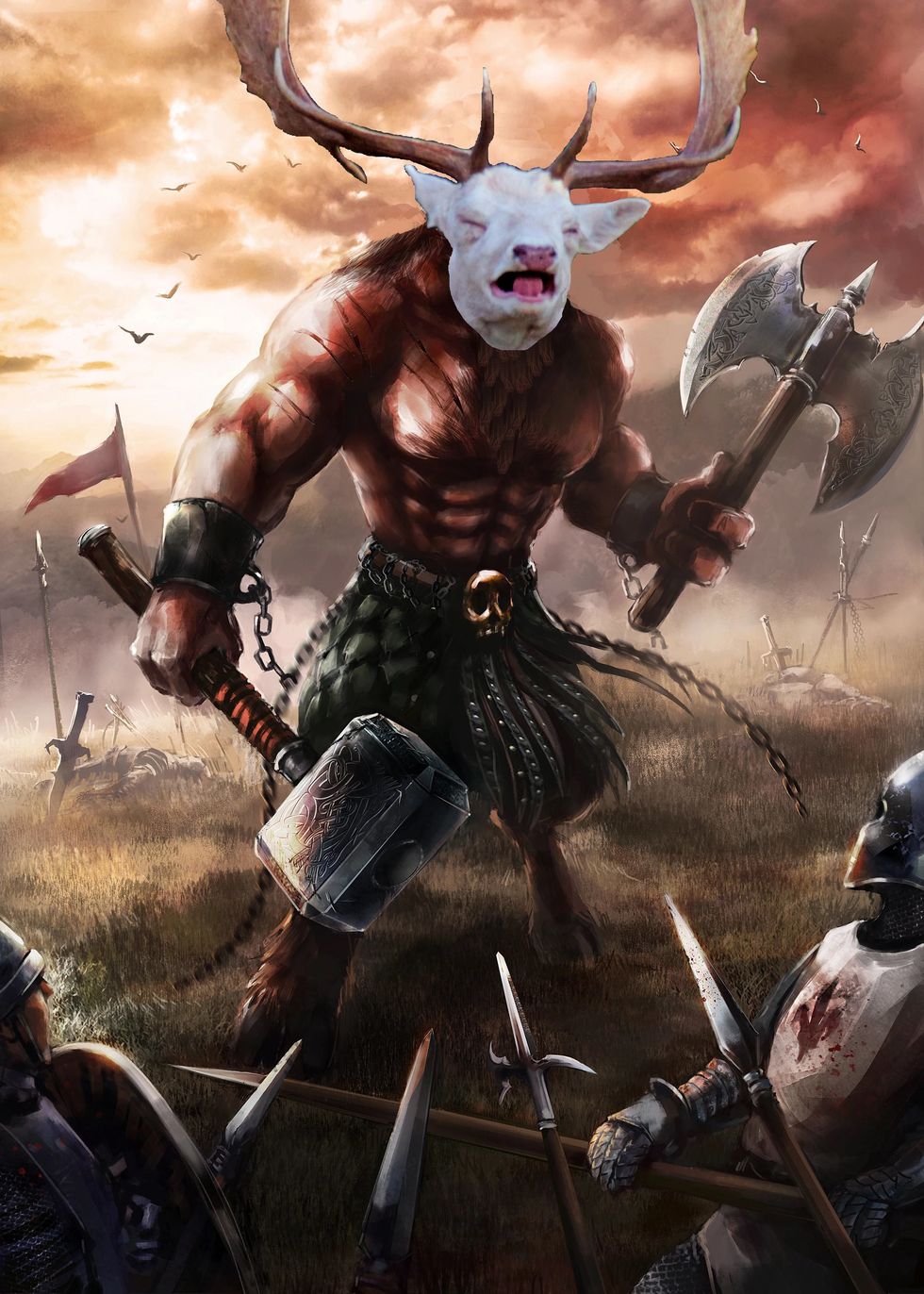 b-rad420/Reddit
It seemed everyone, including Twitter, was happy they finally got to see the previously elusive picture of a white deer sneezing!
If you need a boost during these hard times, someone caught a white stag mid-sneeze... https://t.co/1lQLrWZAeX

— David Pietrandrea (@David Pietrandrea)1538163996.0
@dennisbest000 @rickygervais Gorgeous photo 😃❤️

— Rupert MBE and Titch Gobshite (@Rupert MBE and Titch Gobshite)1538144085.0
That is Hilarious. https://t.co/5COq6mfFBd

— Uncertain Scholar (@Uncertain Scholar)1538010523.0
It seems Oban's picture has made quite the impression. DutchPizzaOven noted on Reddit:
"Finally, my Venn diagram of "albino stag pictures" and "sneezing stag pictures" can intersect!"