People Share The Weirdest Facts From Their Family Tree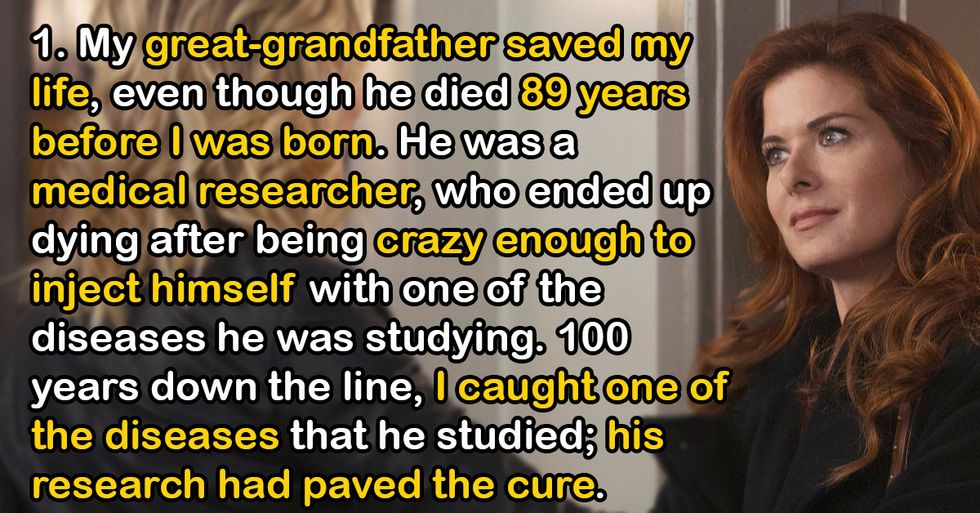 People Share The Weirdest Facts From Their Family Tree
[rebelmouse-image 18357337 is_animated_gif=
dam=1 expand=1]

Do we every really know another person? Especially family. Every family comes with a past fraught with secrets and 'Dynasty' level drama. In this day and age uncovering family secrets and pasts has become something of an obsessive hobby. Everyone is hitting up the Ancestry and DNA apps and pages to try and trace lineages as far back Jesus. And Lord some of the things that are unexpectedly discovered... some truths make you thankful for vodka.

Redditor _QueenMoogle wanted people to divulge _What are some weird or interesting facts about your families?

LEARNING FROM THE PAST IS IMPERATIVE!

My great-grandfather saved my life, even though he died 89 years before I was born.

He was a semi-well known medical researcher (enough for a wikipedia page and a family of bacteria to be named after him.), who ended up dying after being crazy enough to inject himself with one of the diseases he was studying. 100ish years down the line, I caught one of the diseases that he studied; his research had paved the cure of that and a few other serious diseases.
BREATHSAVER!
[rebelmouse-image 18357338 is_animated_gif=
dam=1 expand=1]

My grandmother is the seventh daughter of a seventh daughter, which makes her special according to some Appalachian old wives tales. Her breath heals canker sores, apparently. People who suffered from canker sores used to drive from miles around to go to her so she could blow in their mouths and make the sores go away. I have multiple family members who swear it works.
THE VANISHING...
[rebelmouse-image 18357339 is_animated_gif=
dam=1 expand=1]

My great uncle disappeared after Vietnam. He killed his best friend playing with a gun when he was a kid and hadn't been the same after, had a bit of a death wish. Vietnam had made him even more morose and withdrawn, so when he vanished, the family just assumed the worst one way or another.

20 years later, come to find out, he had moved to Mexico and started a family. My grandmother got a call from his teenage daughter, letting us know he had passed away. Stomach cancer. Nobody had any idea. Dude just lit out and severed ties without saying a word.
IT SOUNDS FISHY...
[rebelmouse-image 18357340 is_animated_gif=
dam=1 expand=1]

My grandmother had 3 siblings and my grandfather had 6 siblings. They got married, then my grandma's brother married my grandpa's sister, then my grandma's first cousin married my grandpa's other sister, and then my grandma's second cousin married my grandma's third cousin. I have a whole, whole lot of double or triple cousins.
SO I OWN THIS RIGHT?
[rebelmouse-image 18357341 is_animated_gif=
dam=1 expand=1]

A few centuries back, one of my ancestors gifted a palace to a nearby city.

I visited it last year and it was quite weird thinking about how wealthy they must have been back then.

My family have a similar story but with a large estate. Gambled all the money away apparently... it's real sad mannnnn

Our family is supposed to be descended from Lord Byron. I went to Newstead Abbey the ancestral home. He sold it to privately finance his own war with Turkey to free the Greeks from Ottoman oppression. Big place. Lots of land too. No money or titles trickled down to me. : (
PAGING MAURY!!
[rebelmouse-image 18979504 is_animated_gif=
dam=1 expand=1]

It recently came to light that my mom's sister is actually her mother, making my aunt actually my grandmother.
MARRYING INTO THE DRAMA...
[rebelmouse-image 18979505 is_animated_gif=
dam=1 expand=1]

My wife's family is the coolest family ever. My wife is directly related to Marco Polo. Her family has deep deep roots in Italy and Sicily. Her Mother's side of the family almost all have the last name Polo, including her own mother. They actually showed me the lineage pretty far back, with surprisingly few unknown areas in the family tree.

Her great grandfather was actually kicked out of his small town in Southern Italy for being in the Italian Mafia. Yes. They raised money to send him to America from Italy in the early 20th century, to get rid of the patriarch of their mob.

You think that's all the Mafia in her family? Hahahaha, no it gets worse. On her Mother's side of the family there are also Cubans. Specifically, the Cuban Cigar Mafia in Cuba and Florida. Her Grandmother has grainy old pictures from her days as a "Cuban Cigar Princess" in parades and at town events in Yborr City and Tampa. My wife's crazy grandma took out one of those coffee table books on the Cuban Mafia, and there were circled people in pictures with a bunch of machine guns and cash, and she pointed like _"There's your uncle Diego, and his wife Odalys, OH and there's Ernesto! He's such a sweetheart." When my wife's great grandfather died, they put a block in the sidewalk in Yborr City that said _"[Name]. Our Patriarch." They showed that to me too.

I love this family,
THE POPULAR GENE...
[rebelmouse-image 18979506 is_animated_gif=
dam=1 expand=1]

My great-grandmother and great-grandfather were both carriers of the albinism gene, but neither one of them were actually albino themselves.

They had nine children together: each and every single one of them was albino.
SO CLOSE TO POWER!
[rebelmouse-image 18979507 is_animated_gif=
dam=1 expand=1]

My grandmother dated Bill Clinton in high school, he had a pretty major crush on her. She broke up with him because he was in the band.

Similarly, my mother went on a date with Bill Gates in high school. She decided not to do a second date because he was too nerdy.
THE CRUCIBLE...
[rebelmouse-image 18979508 is_animated_gif=
dam=1 expand=1]

My 9x great grandma was Rebecca Nurse, one of the women accused and hung at the Salem Witch Trials. Also my grandpa may have murdered his wife (not my grandma).
GOOD OLE SAL...
[rebelmouse-image 18979509 is_animated_gif=
dam=1 expand=1]

Great granddad survived a coal mine collapse, escaped the Mafia, and lied his way into the US army all at the age of 16.My great granddad, Salvatore, worked with his father in the coal mines of Appalachia until a mine collapse trapped him and a bunch of other men in the mines. He thought he was going to die, so he prayed to God and said, "hey, if you get me out of here, I'll never go into the mines again." Lo and behold he gets out.

Great granddad says, "okay, glad you're safe, we're going back in the mine tomorrow." Salvatore is like, "hell no." They get into a fight that ends with Salvatore leaving. He makes his way to New Jersey where he finds himself working in a bordello as a translator between the Italian (Mafia) owners and their patrons. Well, the mob boss's daughter catches feelings for Salvatore and the Family starts pressuring him to marry the girl. Sal takes one look at the situation and thinks, _"this can only lead to bad things," _and sneaks out of the window in the middle of the night.

He makes his way down to Atlanta, and WWI is in full swing at this point and, fearing the Mafia might try and find him, he signs up with the Navy to try and get away from America for a while. They take him in, train him up as a bugle boy and assign him to a ship.

A few months later, everything is going good, the ship captain has confirmed that they are ready to set sail and then he finds out that his bugle boy, Salvatore, isn't actually of age or a US Citizen. Whoops. Well, the captain can't go back and say that he isn't ready to sail, because he would get into a ton of trouble. So he takes Salvatore down to the courthouse and explains the situation to the judge.

The judge says, "no prob, I kniw what to do." So the captain gets him a bottle of Jack, they slip the number 17 into Salvatore's shoe. And when the judge asks Sal, "are you over 17?" Sal says, "yes," and they make him a citizen. Everything is in order. Sal goes and fights in the war. Lives. Comes back. Does a bunch of other really cool stuff. And dies at a ripe old age.
WHOOPS!!
[rebelmouse-image 18979510 is_animated_gif=
dam=1 expand=1]

A relative declined an offer to invest with Henry Ford. He thought it was a fad.
THE ANSWERS LIE WITH THE SEA...
[rebelmouse-image 18979511 is_animated_gif=
dam=1 expand=1]

My great-uncle was accused of arson and murder and ran away to sea, eventually dying in a knife fight in Shanghai (according to the family story). I desperately want to know more about this, but everyone who knew the story is now dead and none of them wanted to talk about it when they were alive anyway.

His sister also led a fairly adventurous but much more legal life and was lost at sea for a while (although thankfully found again).
DUCK & COVER...
[rebelmouse-image 18979512 is_animated_gif=
dam=1 expand=1]

My family claim that one of my great great uncles was the first man in Ireland to get run over by a van. He worked the docks in Cork and supposedly got hit by a freshly delivered one.

Probab
WE AREN'T 'THE BRADY BUNCH!'
[rebelmouse-image 18351417 is_animated_gif=
dam=1 expand=1]

My family lives on what we call the compound. Essentially they own continuous plots of land my Dad, Grandparents, uncle, and cousin all have houses next to each other on the compound. Great for visiting and we had our wedding there (on a river). Dad keeps trying to get my husband and I to join them. Nope.
SHOW US THE LIGHT!
[rebelmouse-image 18979513 is_animated_gif=
dam=1 expand=1]

My great grandparents both worked for Thomas Edison, which is how they met. That great-grandmother is super badass, too...she came to the States when she was 15 and didn't speak English, just as the German Depression was getting bad. She had to teach herself English and raise enough money to bring her starving family over from Germany to join her here. She lost all her savings in the US stock market crash and had to start all over, but she did it!
BEWARE THE IDES OF MARCH...
[rebelmouse-image 18360340 is_animated_gif=
dam=1 expand=1]

We only die in March. Dogs, grandparents, uncles, we all die in March.
WE'RE A DATELINE EPISODE...
[rebelmouse-image 18979515 is_animated_gif=
dam=1 expand=1]

My grandad was poisoning my nan's tea with rat poison for ages. She was documenting it and told the police, they did a huge bust on him and arrested him in front of all their kids (inc. my mum).

In court, he admitted to it, he agreed to all the charges, he did the deed. Eventually the judge, flummoxed, asked "... But why?" _And his answer was _"Because we agreed to it."

Apparently, they had made an agreement to use rat poison to home-treat her deep vein thrombosis (this brand was basically a blood thinner so the rats couldn't clot when they got injured, and they both distrust doctors). This woman is crazy and I fully believe my grandad's side.

Case got thrown out of court.
RESTRAIN YOURSELF POPS...
[rebelmouse-image 18979516 is_animated_gif=
dam=1 expand=1]

We recently found out that I have at least 5 half siblings because my parents decided it would be nice (and financially beneficial) for my dad to make some donations around the time I was born.
CUSTOMER SERVICE HAS GONE DOWNHILL...
[rebelmouse-image 18979517 is_animated_gif=
dam=1 expand=1]

Jack in the Box used to have a clown for the voicebox in the drive thru... until my grandmother got drunk one night and shot it up after they wouldn't take her order as she walked through.
Reddit user sweet_chick283 asked: 'What do you secretly love that you would never admit to in public?;
What makes us all unique is our passions and the things we love, whether it's singing in the shower, reading books, or listening to specific music artists.
Unfortunately, we live in a world where we are judged for our various tastes and interests thanks to social media, and it makes us consciously selective about sharing the things we love on the internet.

Curious to hear about people's personal desires under anonymity, Redditor sweet_chick283 asked:

"What do you secretly love that you would never admit to in public?"
These aren't really chores for the following Redditors.

Good Clean Fun
"Mopping, im a janitor and generally hate my work... but damn mopping is so good."
– MrDDog06
"When you have a great rhythm going it is something special. I get the same feeling while I vacuum, but won't let my wife know I enjoy it."
– Bogus_34

Act Of Unwrinkling
"Ironing clothes. A dozen of them. Can't explain how it relaxes me. I told one person and they looked at me like I'm crazy."
– eerie_white_glow
"My mum misses the days when dad would be out on a Friday night, my brother out with friends and me upstairs quietly playing PS1. She would pour herself a Bacardi & Coke and do the ironing while watching her TV shows."
"I'm sure she doesn't really miss it now that we've moved out and they've retired but it was her wind-down after a busy working week so I can see how people can find it relaxing."
– xdq

Our solo actions can spark joy.
Big Brother Is Watching
"pretending to be on the Truman show and whenever im in my house i act all inconspicuous so they dont know that i know that they're watching me."
– Bec_121
"C'mon man, you're not supposed to let him know. You signed a contract when signing up for live views. I'm reporting you."
– doeswaspsmakehoney
The Multi-Tasker
"Playing video games naked at home while eating cheese."
– thickening_agent

Releasing The Kraken
"I love the feeling when you've eaten good fibre and let out a solid long train log in the toilet. That feeling is heavenly."
– therapoootic
"Even better when it's a clean wipe and not a poo crayon."
– TheWarmestHugz

Ultimate Comfort
"My (male 41) weekend routine is coming home from work, make hot chocolate, start a fire, dress in a ugly pink nightgown made for old ladies and watch forensic files."
– crazyloomis

Some people are obsessed with collecting things.

So Kawai
"Sanrio stationery stores. All those different multicolor pens, a thousand kinds of erasers, spiral bound notebooks galore... my kids sadly have absolutely no appreciation for this wonderland..."
– HavingNotAttained

It's A Staple
"Office supplies have a weird, special place in my heart ever since I was a kid. They don't even have to be 'cute' necessarily."
"Japan's legendary stationery stores is unironically a reason I want to go."
– _CozyLavender_

Not Caring Anymore
"The older I get the shorter that list gets. Not because I love less things, but because I don't care about hiding it."
– Bi-Beast
"YES!! I'm 53 now. I'm working my first job in public since 2006. Today is Halloween and we're allowed to dress up so I am sitting here waiting to go to work dressed as a VERY bad Wednesday Addams. My bf said I'd 'look stupid' because no one else will probably dress up and I'm like, 'WHO CARES!' My makeup looks horrible and not like I practiced, but I DO NOT CARE! I'm having fun with it anyhow and I don't care if my coworkers dress up or not. I'm bein' ME! :)"
– deanie1970

Honorable mentions start here.
The Savior
"Picking up worms from the street and sidewalks when it rains and moving them into the dirt so they don't burn in the sun, every time it rains I do this."
– sky_kitten89
Hero Of The Moment
"Yoooo I scoot SO many snails and worms. I work as a tech/mechanic at an automotive shop, I had a peoject car towed to my house the other day and it was covered in snails. I saw them when the tow guy/coworker was unloading and I was like, 'oh! It comes with free snails!' and began moving them. He laughed then realized and said, '... Oh, you're serious. Uh... Okay.'"
"I don't care who knows it. These little things barely can look out for themselves, why shouldn't we if we can take a moment to help? I don't care what happens next, it probably doesn't matter overall but I can help this moment."
– chris14020

Why should some of the hidden desires mentioned above have to be secret?
Redditors opening up about some of these would make them a hit at parties–no shaming.
As a matter of fact, I'll totally be down for a Forensic Files viewing party where we all make hot chocolate, light the fireplace, and cozy up together in our respective pink ugly nightgowns for old ladies.
Companies and products rebrand for a variety of reasons.
Sometimes they want to revitalize a dying brand.
Or stay fresh and modern.
Other times they're trying to put a negative public image in their rear view mirror.
And sometimes, someone somewhere in a company has low impulse control.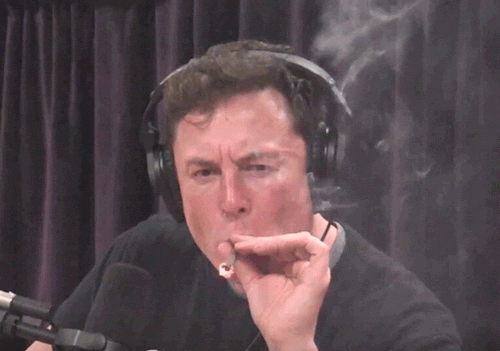 Giphy
Anyway...
Reddit user PulakHasan asked:
"What's the Weirdest Rebranding of all time?"
Weight Watchers
"Weight Watchers abbreviated their name down to 'WW' and in doing so, increased the syllables needed to pronounce their new company name."
~ hambone10
"You burn more calories uttering the extra syllables."
~ jungl3j1m
waitr
"Waitr was an extremely successful delivery service here. They had full time employees and you could get food delivered in 30-45 minutes."
"Then, they made everybody an independent contractor and started calling themselves ASAP."
"'As slow as possible' caught on and they lost the majority market share within a month."
~ bravesgeek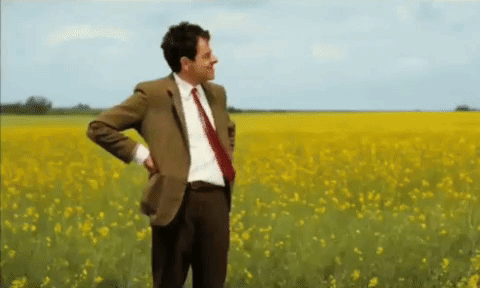 Giphy
HBO
"I still don't understand HBO dropping probably the most prestigious name in cable tv/streaming."
~ stoneman9284
"Right?! Also it literally means Home Box Office - that's the best name for a streaming service????"
~ oreos_in_milk
Nordic Choice Hotels
"Nordic Choice Hotels rebranded to 'Strawberry'."
"They have to mention their old name all the time, because Strawberry could be absolutely anything."
"If only it were 'Strawberry Hotels' but it's not. It's just Strawberry."
"They removed the part that explains what kind of business it is."
"Madness."
~ WoodSheepClayWheat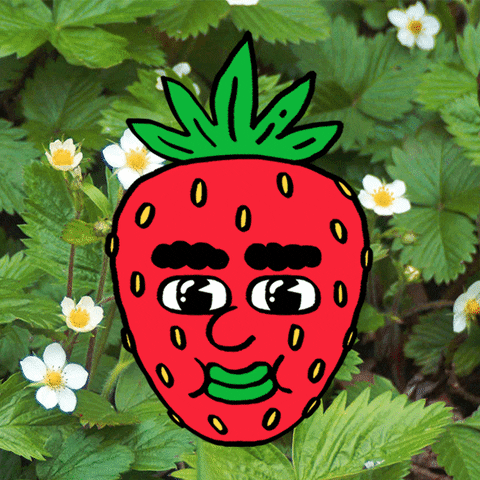 Giphy
USWest
"USWest-->Qwest-->CenturyLink-->Lumen I don't care what your name is."
"Can I have more than 10mbps DSL at my address?"
~ Trickycoolj
"In Europe, and it's now Level3--> Centurylink--> Lumen--> Colt."
"I'm sure they rename in the hope people forget the incompetence."
~ ConsciousValence
"My mom has worked for them since 1977 when they were Northwestern Bell."
"She's been through a billion name changes."
~ CorporalBB
Circuit City IQ Crew
"Circuit City rebranding their PC technician division from IQ Crew (which predated Geek Squad, by the way) to..."
"Firedog."
"I worked at a Circuit City from 2005-2008 and we all thought it was a prank when we saw the announcement."
"'The intensity of fire with the loyalty of man's best friend'."
"I sh*t you not—that was the marketing."
~ Tiberius_Jim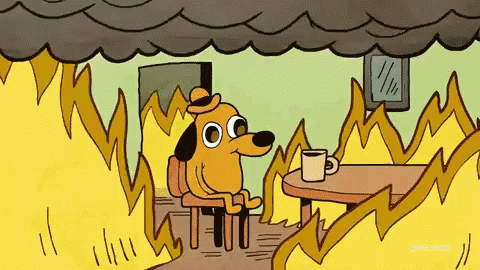 Giphy
British Petroleum
"When after a major oil spill, BP changed their branding to Beyond Petroleum for an ad campaign showing how they were investing in renewables."
"Logo change too."
~ RandomAmuserNew
"An oil spilled followed by a huge effort to cover it up, including dumping Corexit into the water to mix with the oil and make it sink."
"So it was no longer visible from aerial shots, but it did far, far more damage mixed with a dangerous chemical and sitting on the sea floor than slowly evaporating or being soaked up on the surface."
~ LurkerOrHydralisk
Amoco
"When BP purchased Amoco, they quickly rebranded all the stations to BP."
"Not sure if it is everywhere but Amoco had a lot of brand recognition in the Midwest and a lot of people just didn't like BP."
"Eventually, they started rebranding some of their stations back to Amoco to cash in on nostalgia."
"I always thought it was dumb but never realized that so many people hated it until after I worked for BP (very briefly) and was told the story of how much pushback they got."
~ anitabelle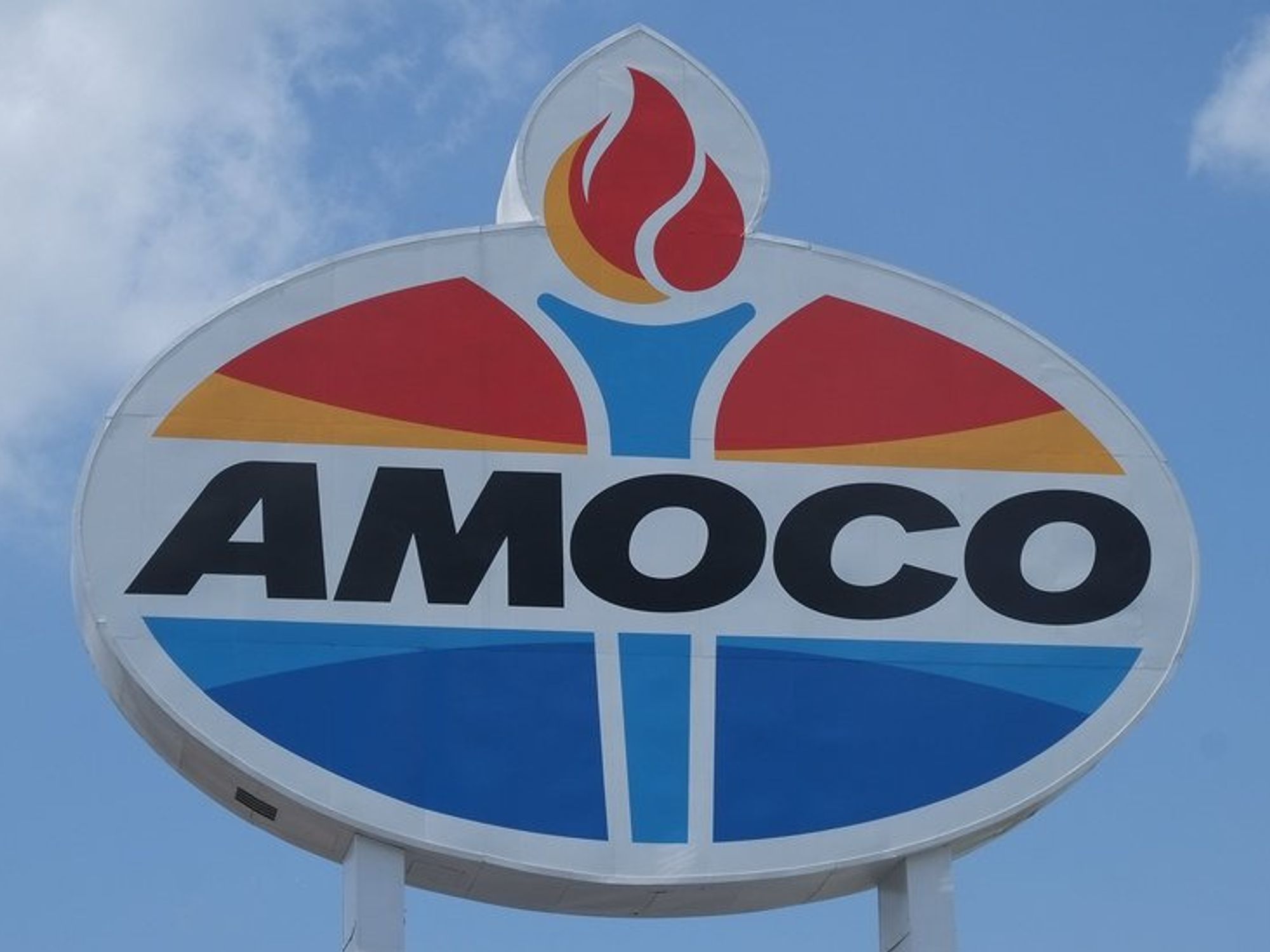 British Petroleum (BP Oil)/Paul Sableman
Overstock.com
"Overstock.com I think qualifies for weird rebrand."
"Bed Bath and Beyond went out of business and was bought out by Overstock and then Overstock just rebranded everything to Bed Bath and Beyond."
"If you go to overstock.com it's just BBB."
~ WhatsABuckland
Snoop Dogg
"When Snoop Dogg (temporarily) changed his name to Snoop Lion to make a reggae album."
~ RomanOnARiver
"Snoop's original name on Death Row was 'Snoop Doggy Dogg'. When he left Death Row and went to No Limit, he had to alter his name (which might have been his original name) to 'Snoop Dogg'."
~ GotMoFans
"Snoop's mother used to call him Snoopy as a nickname which is the origin."
~ OpanaMan
"The Charles Schulz people would have had a field day."
~ GotMoFans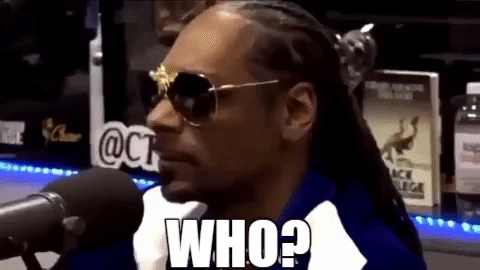 Giphy
Books-A-Million
"Books-A-Million to 'BAM'."
"I was in a parking lot with one and had no idea it was a bookstore, as I was a bit too far out to see more than 'BAM' from where I was parked."
~ lynnyfox
KIA
"Everytime I see the new KIA logo I assume its a NIN [Nine Inch Nails] fan."
~ vinyalwhl
"I thought it was KN for an embarrassingly long time."
~ VulfSki
"KIA changed their logo on their cars and Google showed an uptick in the searches for 'K N cars' because people liked the look of them but didn't realise it was a KIA."
~ User_Deleted_Content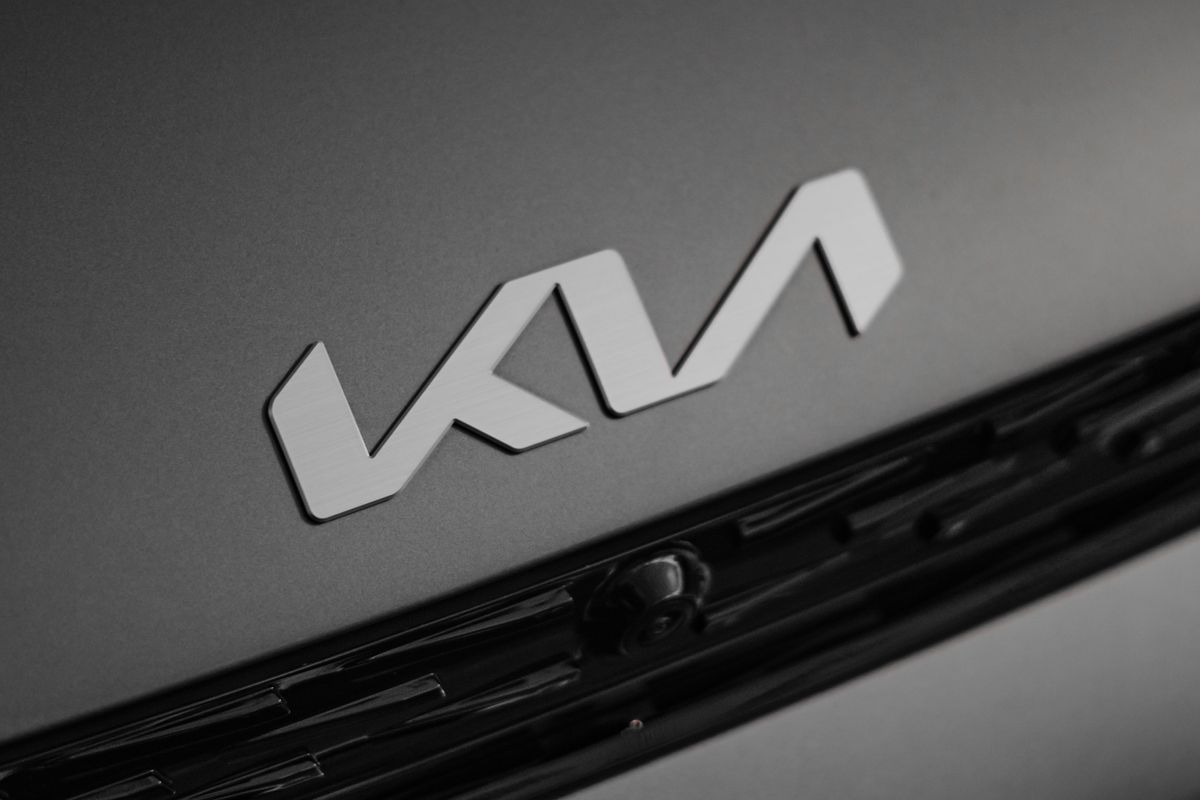 Mark Chan on Unsplash
Royal Mail
"Royal Mail deciding Consignia was the way to go forwards."
~ PonITdude
"They wanted to go international but they lost so much money that year they had to stay national and reversed the name back."
~ ShinyHead0
Twitter
"Twitter to X."
~ sandiercy
"And then everyone still refers to it as Twitter."
~ Safety_Drance
"'A user on X, formerly known as Twitter, posted…'."
~ tommyk1210
"Rather like to see 'A user on Twitter, erroneously known as X, posted...'."
~ SagittaryX
"'A user on twitter, largely unknown as X, posted...'."
~ Pinksters
"A few days ago, I saw an article that said 'Twitter, which Elon Musk incorrectly thinks is called X for some reason...'."
"That was pretty funny."
~ temalyen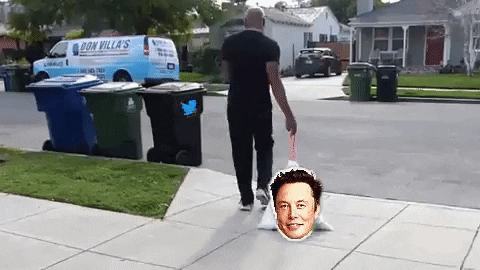 Giphy
City Landmarks
"In Chicago we still call it the Sears Tower [renamed Willis Tower in 2009]."
~ baccus83
"And in Pittsburgh, it's still Heinz Field [renamed Acrisure Stadium in 2022]."
~ NoVaBurgher
"And in Toronto, it's still the Skydome [renamed Rogers Centre in 2005]."
~ nonanarchist
"And in New York when you take 287 across the Hudson it's still the Tappan Zee Bridge [renamed Governor Mario M. Cuomo Bridge in 2017]. "
~ keytarin
"A lot of LA people still call it Staples Center [renamed Crypto.com Arena in 2021]."
~ New_Simple_4531
"In Denver we will always say Mile High Stadium [renamed Empower Field at Mile High in 2019]."
~ SheBrokeHerCoccyx
Some rebrandings make perfect sense to the public.
Others are utterly baffling.
What would you add to this list?
I freely admit I'm of a certain age where my primary education occurred before the age of the internet—when our questions were answered with conversations with experts, encyclopedias or knowing how to use card catalogs.
My knowledge of the Dewey Decimal System is largely useless today.
Research is drastically different now—sorry Melvil Dewey. Internet search engines quickly became the difference between occasionally finding an outdated version of the information we were looking for and rarely not finding current information on the most obscure of topics.
Unless your Google game is super weak, you're likely to find what you're looking for or something close to it unlike the good old days when our chances were hit or mis—with lots of misses.
So what do we use this amazing, life-changing tool for?
Well...
Reddit user b-secret asked:
"What is the most embarrassing thing you have ever Googled?"
How Much?
"what's the alcohol percentage in 70% rubbing alcohol?"
~ LightsJusticeZ
"55% alcohol, 15% rubbing"
~ FishOfFishyness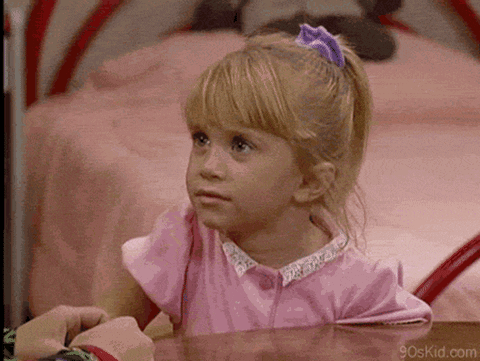 Giphy
Who?
"I Googled my work because I couldn't remember my boss' name after working there for 8 months."
"I just blanked and couldn't think of it."
~ HCxTC
Spellcheck
"I Google how to spell restaurant all the time."
~ ParkOk6450
"I'm like that but with Febuary."
"EDIT: February"
~ NeoNero_x
"I go into incognito mode to check spellings of words I should know how to spell."
~ LordCaptain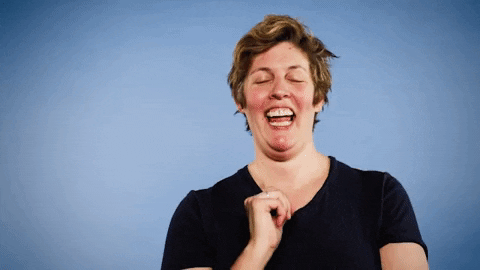 Giphy
Um, No.
"I was trying to find the name of those signs where a word is written down the side and each letter is used for a descriptive word."
"Confusing I know."
"So here's an example: False Evidence Appearing Real"
"I know it has to have a name. So I googled 'Sign where every word starts with a letter' and Goggle responded with 'Did you mean a sentence?'."
~ Team_Lift
Looks Like...
"Googled green beans once, was super high and forgot what they looked like."
~ testies2345
"I did the same thing with beets."
~ Jjetsk1_blows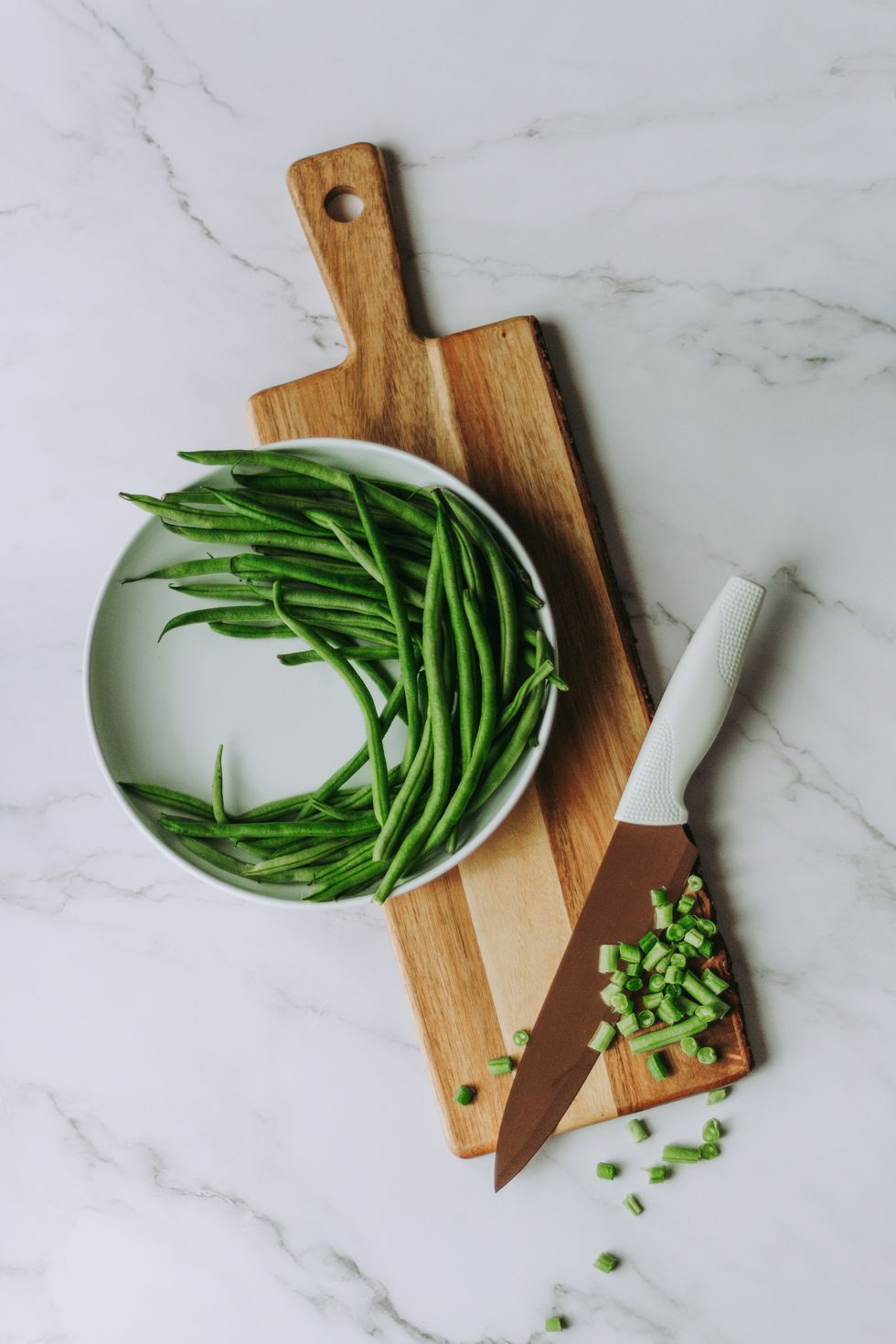 Gaby Yerden on Unsplash
That Movie, With the Guy and the Stuff...
"I'll forget the name of a movie and just type in random sh*t I think I remember. Usually it works."
"Like 'that movie where the kid sleeps and has weird dreams and flies on a bed'."
"Works like a charm."
~ fohsupreme
Did They Have Blue Feet?
"big boobies"
"I was only 10."
"I was surprised to find some."
~ PoopPower99
"I'm 39 and I Google this every day."
~ dekkact
"They're nice birds but are they really worth Googling everyday?"
~ redwolf1219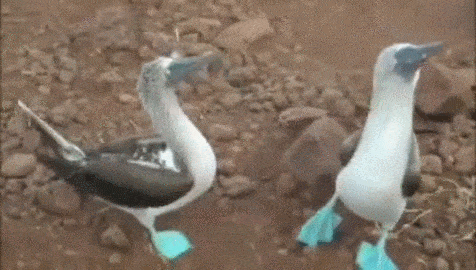 Blue-Footed Boobies
Giphy
Predictive Text
"I used to search something like 'no clothes' or 'without clothes' or something like that when I was a kid."
"Then I learnt the word NAKED because of the TV show Naked and Afraid."
"Then searched it so many times that my autocorrect started to show that word first when I wanted to type something."
~ sniper8207
The Shade...
"I like to Google Bing or Duckduckgo when I need to use them."
~ Reboared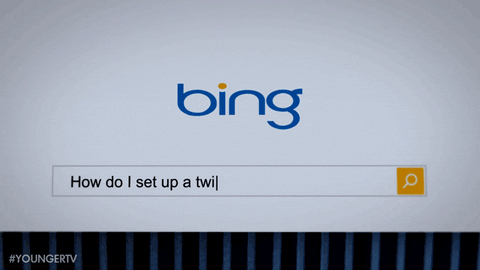 Giphy
NSF...S?
"My favorite band growing up was 'The Barenaked Ladies'."
"When I was at school, I once Googled them and clicked on a link that said 'free shows!'."
~ BW_Bird
Good Description
"I forgot what a 'gondola' was called so I typed in 'Thing that carries you through the mountains in a basket'."
~ TheGreatJaceyGee
"I once forgot the word for 'door' so my brain reached for adjacent concepts, smashed them together and threw them out my mouth: 'house portal'."
~ Tail_Nom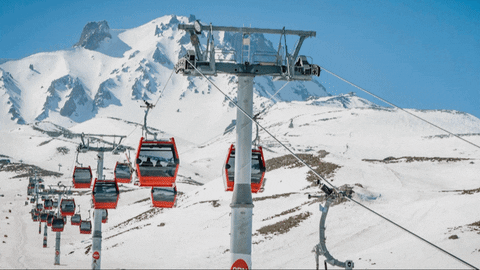 Giphy
It Just Doesn't Translate
"I have to search a random word 'auf Englisch' or a random word 'auf Deutsch'."
"Every damn day."
"It took me a minute to realize that there was no way to translate Schadenfreude into English."
~ grammar_fixer_2
Ah, Memories...
"I found out that as long as you're logged into Google, all your searches are saved to your Google account (I'm not talking about browser history)."
"So I looked back, and the 1st thing I ever googled after getting a Google account was 'Can ducks fly'."
"I've no idea why I googled this. I know ducks can fly."
~ caca__milis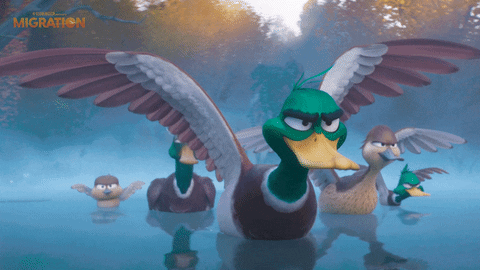 Giphy
You Ate What‽‽
"Once I was with some friends and I was telling them about how when I was a kid we only got to eat nuts as a special treat around Christmas."
"Then I mentioned how much I liked squirrel nuts and no one knew what they were. So I Googled 'squirrel nuts' with image search."
"Not at all what we ate at Christmas time."
"Finally found out what my family called 'squirrel nuts' were actually called hazelnuts."
~ 123fofisix
100% NSFW
"A few years ago my coworker and I were looking at the calendar at work. It had pictures of birds and we were trying to figure out what kind of bird was pictured for that month."
"I can't remember what she thought it was, but I darned sure it was a Great Tit."
"We have a great relationship and have been working together for a long time but we tend to argue like an old married couple. So we went to Mr Google for the answer."
"Let me tell you that Googling Great Tit at work isn't something I will ever do again."
"For the record, I was right. The bird was a Great Tit."
~ pi11bott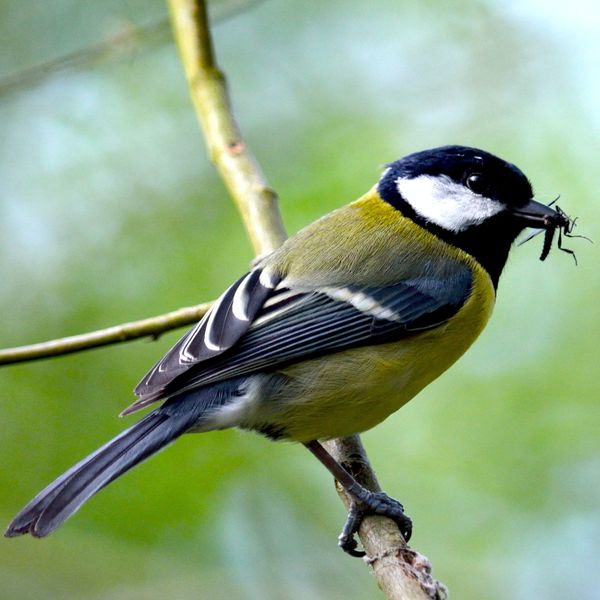 Great Tit holds an insect in its beak
A Perry on Unsplash
Hope some of these folks remembered to clear their browser and search histories.
So, what's your hilarious—or embarrassing—little Google secret search?
Life is all about learning new things, including learning new things about the people in your life. Sometimes, the things you learn are shocking, disgusting, or even scary.
I was the new kid in town when I was in fifth grade and my first friend was this quiet (and cute) boy in my class. He and I remained friends through middle school, and even though we drifted apart in high school, our interactions when we ran into each other in the halls or the cafeteria were really nice.
All throughout school and even beyond, he remained quiet, polite, and reserved. Just a few years ago, I read a news article written about him. He had apparently fatally wounded his father after an argument.
I had to reread the article several times to make sure it was really about my old friend. I think about it a lot, and still can't believe it!
I'm not the only one that has a shocking story like that. A lot of Redditors learned shocking or scary things about people from their childhood, and are ready to share.
It all started when Redditor ValuableHovercraft90 asked:
"What's the scariest thing you have found out about someone from your childhood (old friends, teachers, etc)?"
So Creepy
"That the boy who lived across the street and moved when I was 6 is still obsessed with me and my sister 30+ years later and posts ramblings on Facebook with our names and that he's going to be with us. Pretty terrifying honestly."
– mrscrawfish
The Worst List
"A neighbour died when he was 30. Police searched a trailer he owned and found weapons, bombs and a list of people he wanted to kill. My uncle was on that list."
– Flashy_Somewhere_648
"I'm glad this ended the way it did."
– CreepyCandidate4449
Terrifying
"One of my best friends (and locker partner) from high school was kidnapped by terrorists in Iraq. After a nightmare of 6+ months, all went silent. We buried an empty casket in his memory 10 years later."
– francois_du_nord
"This is horrifying. How incredibly sad for family to never get any closure. Very sad to read this. :("
– fizzycherryseltzer
"About 15 years ago my dad received a very good offer for work in Iraq, as a construction specialist. He was considering going, since at the same time the financial crisis started in Europe, but then one of his friends, a civil engineer, was kidnapped. Never returned back either."
– 19lgkrn70
"Same thing for my dad old coworker told him how great the money was. Dude got sniped working on a radio tower or something. My dad luckily was like, "I got a wife and family that would kill me for doing something so dangerous.""
– tristanjones
End Of The Friendship
"One of my dad's good friends, and my "uncle", just stopped coming around one day. I was told he was always busy with work, away, etc."
"Turns out, he killed 3 people in a drug deal gone bad and got life in prison."
"What's scary, is that we were over at his house for a weekend BBQ with a bunch of people earlier in the day of the night he did it, and it happened at his house."
– pnwking509
School Friends
"Don't know if it was scary, but I grew up with a kid whose birthday was the day before mine so we almost always shared birthdays in elementary school. We were friends, even spent the night at his house growing up. Later on in our teens, he started getting into some really dark stuff. I recognize that now as his being a sociopath, but like most everybody else at the time, figured it was just him going through some kind of emo phase. Over the years, we lost touch but I would occasionally run into him around town and our meetings were cordial, if not friendly."
"Last year, he was sentenced to 35 years in prison for killing a man back in 1993, roughly 3 years after we got out of High School. Apparently he, his sister and another man lured this guy out to the boonies and killed him to steal money he had gotten in an insurance settlement."
"The only reason they were caught is the other guy got religion, felt remorse and went on the local TV station and aired a confession before turning himself in (He got 25 to life)."
– 530_Oldschoolgeek
"A girl I went to school with did the same thing. She was the nicest girl, got good grades & was kind of a dork. Mixed with the wrong people after graduation. She and two others lured an old man into an abandoned building, stabbed him and robbed him. He later died from his wounds."
– HereF0rTheSnacks
The Worst Afternoon
"I had a friend in grade school who was being raised by her single dad. She had a unique name and pretty face. She never talked about her mom, and she was super outgoing, so all us kids just made friends with her quickly. It was weird her dad never brought her to our birthday parties, even though she was always invited, but we didn't think much of it. A couple times, she was allowed to ride the bus home with me after school, and we played and had fun until her dad came to pick her up. Later in the school year, she invited me to ride the bus to her house, and my mom agreed. I was 10. It was the scariest afternoon of my young life. I cannot articulate the extreme tension in her home. We weren't allowed to make any noise, and we mostly stayed outside, me desperate for my mom to arrive."
"Her dad screamed at us for opening the door, and I was too nervous to go into the house to use the restroom. I knew she was embarrassed that there were no snacks or comforting interactions, like at my house. I didn't really tell anyone how uncomfortable the experience was. After that day, I didn't hang out with her a lot. We were in different classes, drifted apart, and decades later, when my own daughter asked to go to a friend's house, I thought about that girl."
"As an adult, I figured out her dad probably worked a night shift and tried to sleep during the day…or he was an alcoholic who was really angry. Maybe both? I looked her up on social media, and thanks to her unique name and face, I recognized her immediately. She's a perfectly well-adjusted woman with a beautiful family. She even had pictures of her kids with her dad and tributes to him as the greatest father and grandpa. Her whole page made me wonder what the hell I experienced that afternoon in the 4th grade?"
– OlderAndTired
School Is Supposed To Be Safe!
"In our school, we had something called "de halte." In English, it means "the halt" literally translated. Basically time out. BIf you had a meltdown in class or you were just a little sh*thead, you were sent there for 15 minutes or so to cool off.
The de hatle teacher got fired and jailed for breaking 4 different wrists of 4 different students by bending them the wrong way..."
– Ok_Win7358
*Skin Crawling*
​"There was this classmate a grade below me but all grades shared the same drama class. She was weird and kind of "off." I tried to befriend her at one point and was rebuffed. It later came out that she was actually an almost 30-year-old woman who would show up in a new area claiming to be a 15-year-old runaway. Kind of freaked me out."
– jackfaire
It turns out it was a good thing that the friendship didn't work out!