When we're young the world can be a scary place, hell, as an adult living in 2020.... I'm still frightened. When we're growing up there are so many things we aren't able to comprehend until a certain age and more often than not--out of shame or embarrassment--we tend to not ask the adults to explain sooner. There a life lesson for children early on, ask, no matter how bizarre it seems. Imagine the hours of haunted sleep that would be saved? Paranoia as a child is no fun, and that memory stays with you, viscerally.
Redditor
u/silvermoon_182
wanted everyone to let their inner child speak out all the spooks they had to endure by asking....
What random thing were you paranoid about as a child?
---
I See You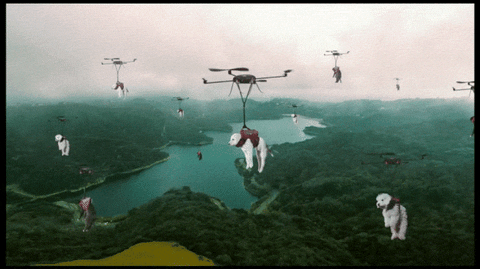 dog adopt GIF
Giphy
I used to believe that girls had tiny drones to spy on the boys they liked and I was so paranoid about it.
This is the first time I'm telling anyone.
Edit: You know I was real insecure about this secret and thought "no one is gonna see this." But now 100 people have. Im gonna go die now.
The Follow
Cars following our car. Genuinely used to memorize number plates then turn around 5 mins later and check if any of those number plates were still behind us. I'm talking like 3/4 cars back because "they may not want to make it obvious and be directly behind us"
We're literally no one special so idk why anyone would even want to follow us.
Can you hear me?
When I was young I was never sure if other people were real and I was paranoid over other people's ability to read my thoughts. Took many years until I was satisfied that they couldn't hear what was going on inside my head.
Not gonna lie, I occasionally still have to try and check to make sure no ones reading my thoughts by thinking something specific to get a reaction.
Dr. Lecter...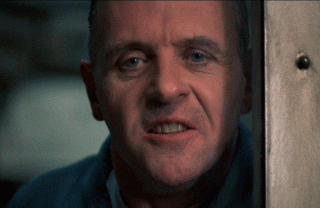 the silence of the lambs hannibal GIF
Giphy
My grandma told me dragonflies would sew my mouth shut so... yeah, dragonflies.
Bye Car....
Rust on cars.
I thought it meant they were dying and I felt really bad for them, like I shouldn't be looking. So I would hold tight to my mom or dad's hand and stare at the ground in parking lots, hoping I wouldn't see any rusty cars.
Behind the Glass....
Mirrors.
Yeah, specially if there is only a soft light so I can just barely recognize my face. And since I am dumb hell, I keep staring at myself doing weird faces, which causes me to freak out and get out of the bathroom. Recently I found out that if we look in a mirror constantly for like 5 mins with soft lighting, our brains start to see ourselves as if we had schizophrenia.
The Chucky Hair
That my dolls would suddenly come alive and yell at me because I was brushing their hair too hard and try to kill me. I even had several night mares about it. It's like when your mom is brushing your hair and then suddenly the pulls that one hair that pinches your nerve and you wince. Like that but they would try to kill me instead.
My Babies...
I loved my cats so much as a little kid that I honestly believed that if someone broke into our house that they would try to hurt our kitties on top of trying to steal things.
I had no concept that a burglar really isn't interested in pets but rather are only focused on valuables.
I just thought people who broke into places they shouldn't were generally evil and would do as many evil things as they could once inside, such as hurt my animals.
I am SUPER sensitive to pet or animal abuse as an adult now.
Is it Me?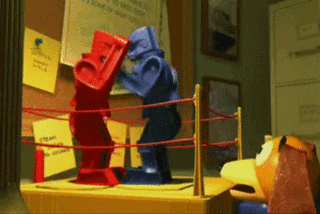 maywa denki japan GIF
Giphy
Personally, I was extremely concerned that everyone but me could be a robot and I wouldn't know.
Want to "know" more? Never miss another big, odd, funny, or heartbreaking moment again. Sign up for the Knowable newsletter here.