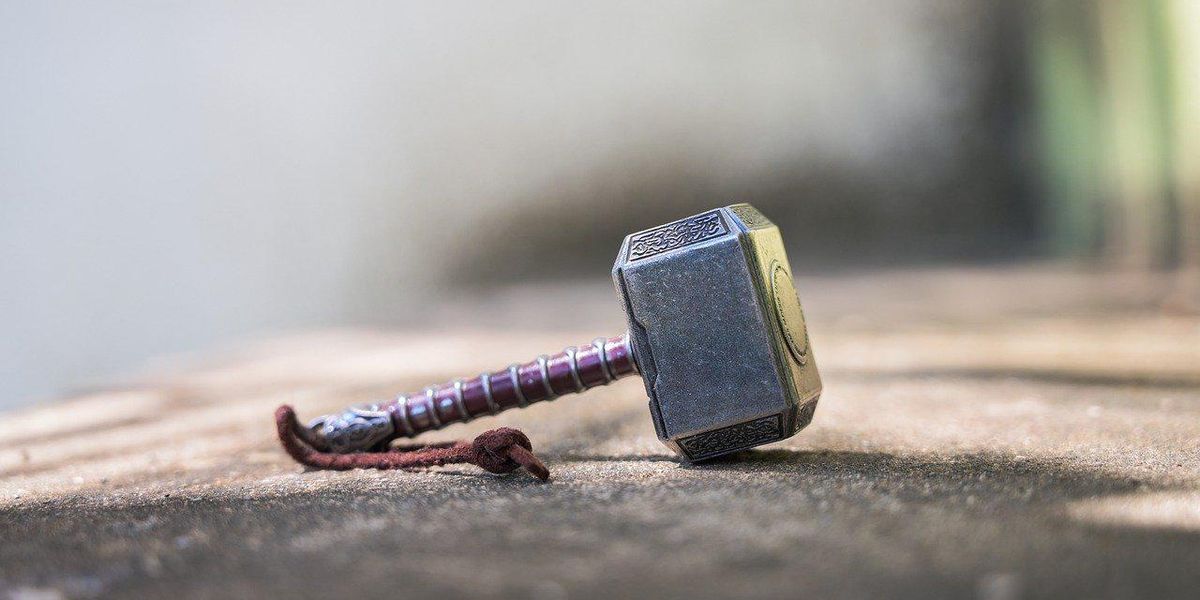 Image by Carlos Hilario from Pixabay
Not everyone can wield the power of Mjolnir – the mighty hammer forged by dwarfs associated with Thor in Nordic mythology.

---
The hammer is considered to be a valuable treasure since the Thunder God wields it for good to defend heaven and earth from destructive giants.

Although the unworthy have been known to be able to lift Mjolnir, only Thor can wield it with ease. But would he be the only one with the power to do so?

Curious to hear input from strangers, Redditor PokeHobnobGod21 asked:

"Mjolnir can only be lifted by the worthy. Which fictional or even real life characters could lift it?"
From The Last Airbender
The Avatar characters can manipulate any of the four elements, water, earth, fire, or air, but what about Mjolnir?
The Powerful Firebender
"Uncle Iroh"
Yes. Mjölner's concept of worthy is defined by the culture of Asgard and Odin. For example its bearer is allowed to, and should even be readily willing to kill if justified by the values of which it is bound. So I think Uncle Iroh may be the best answer: he is wise, he wants peace and embraces harmony but is willing to be a fierce adversary if absolutely necessary.
Some others mentioned like Winnie the Pooh might be very pure but might not fit the purpose of Mjölner the weapon, at all.
Zuko
"whats the hammer for, uncle"
"'Oooh, that's the mighty Mjolnir, weapon of the mighty Thor. Buuuut, It also makes a great footrest' sips tea 'ahhh. Zuko you really should relax more.'"
"I think Zuko could by the series end. Dude went full redemption and even went against his family to do the right thing."
– Rqoo51

Lord Of The Rings
J. R. R. Tolkien brought wonderful characters to life. Surely one of them are worthy enough to lift Mjolnir.
Saruman
"Christopher Lee."
The Ranger Of The North
"Aragorn."
What About Sam?
"Definitely Sam too."
– babbyfem
"Sam Gamgee could carry Mr. Frodo, he could damn well carry Mjolnir."
"Yeah, but he'd only use it to smash potatoes."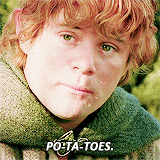 the lord of the rings sam GIF
Giphy
He Appeared In A 1934 Poem
"Tom Bombadil -- but he wouldn't use it."
Ben-10
"Ben Tennyson, Just imagine if he used both Mjolnir and his Omnitrix at the same time."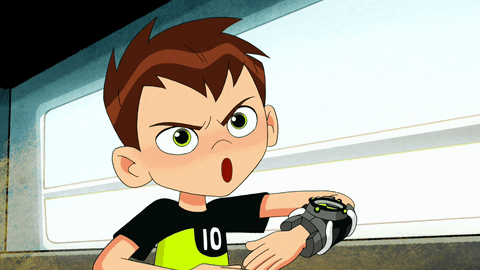 Ben 10 Ninja GIF by Cartoon Network EMEA
Giphy
Cornucopia Of Contenders
Redditors mentioned a plethora of other characters from other worlds.

Stargate
"Colonel Jack O'Neill from Stargate SG-1. He's a brave warrior, but does what he sees as the right thing to do even if it bucks authority. He's also a kind man with a big heart and welcomes people who genuinely do want to reform their ways from doing heinous things."
"Also he's already on good terms with the Asgard and buddies with Thor, plus has a natural ability to interact with ancient alien technology due to advanced genetics."
"Also Luke Skywalker in the Original Trilogy."
The Slayer
"Buffy would. Hell, there is an equivalent of it in S5, and she wields it. Buffy is a warrior, and a true selfless hero."
"edit: I'm talking about the hammer in S5. The one she used to smash Glory in The Gift. Not the Scythe in S7 which is for the Slayer, not 'the worthy.'"
Princess Diana of Themyscira
"I believe Wonder Woman is canonically worthy of Mjolnir."
"Yeah, during the 'DC vs Marvel' crossover, Wonder Woman had the opportunity to wield it against Storm. If I remember the scene right, she picked it up, stood for a moment in awe of how easy it would be to win that way, and immediately decided that using Mjolnir to win wouldn't be worthy of her."
"She put it down and proceeded to beat Storm in a much more closely contested, and more honest, fight."
According to The Local, archaeologists discovered what they believed to be Mjolnir embedded in the granite bedrock of Södermalm Island in Stockholm as part of a tunnel excavation to redirect commuter trains.
Experts believed it was a complex alloy since there was no oxidation on the surface of the divine instrument. But just, what if Mjolnir was not just merely a myth?

If extracted, what mortal among us do you think is worthy of wielding Mjolnir?