People Break Down The Most Shocking Practices Still Accepted In Some Cultures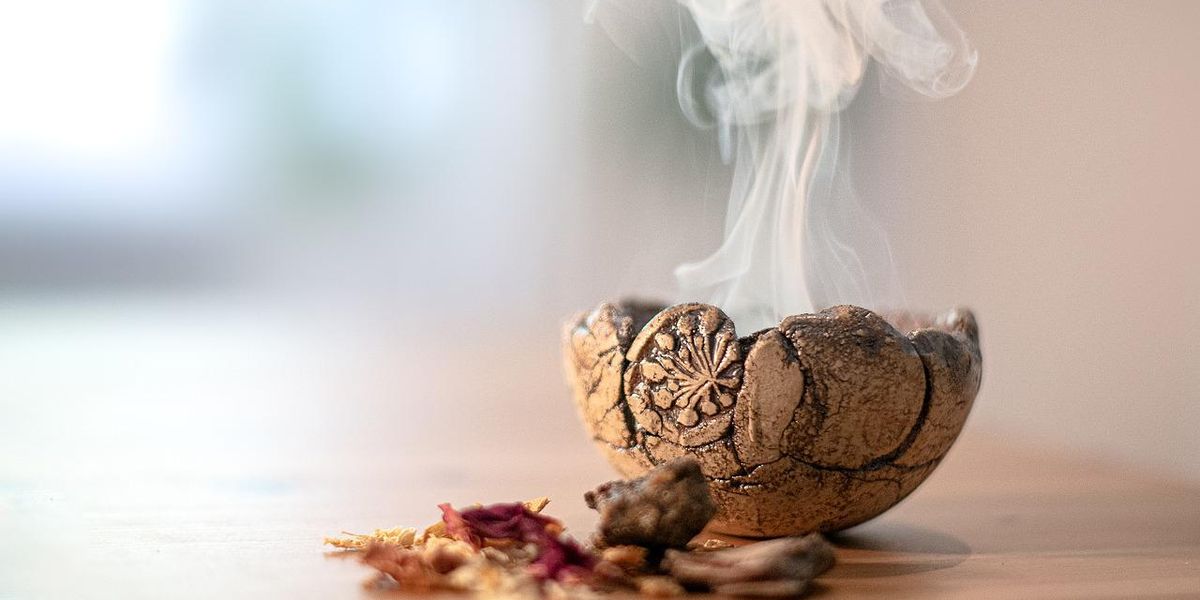 Image by Anke Sundermeier from Pixabay
A recent forum on Reddit demonstrated that "shocking" is in the eye of the beholder.
Particularly, the thread asked users to focus on the rituals and practices practiced in cultures all around the world. Redditors came to enlighten others with some far-out practices--usually involving pain inflicted on the vulnerable--that many cultures still deem ethical and significant.
Of course, priorities and ethics change with time and geography, so plenty of horrified commentary made its way into those explanations.
desi_londoner asked, "Which human culture or practice has shocked you the most?"
Many Redditors chose to focus on the plight of women and girls.
All too often, it seems, the female body is the expendable battleground on which religious ritual, male ecstasy, and societal greed rests.
A Well-Known Issue 
"In high school I did a project on Somalia and read about the process of female circumcision (aka genital mutilation) and how when it was time to consummate the marriage sometimes they'd need to carve it open with a knife so the man could fit."
"Makes me feel uneasy just thinking about it."
-- Content_red
How Is This Happening So Much?
"Child brides.wtf." -- Ultraviolethead
"Literally makes me sob every time I read stories about them. Being forced into a marriage before you can even really think for yourself. :( -- Dolphinkush
Even Televised 
"Beauty Pageants for Kids. Seems so creepy" -- Naweezy
"Idk how they're legal?? They seem quite manipulated by their parents at such a young age it's honestly sad..." -- thevibesaretrash
"In the same vein."
"This weird fixation on "barely legal" or just really young girls as some 'pinnacle of beauty' "
"As a dude in his mid twenties, the idea of dating an 18 year old, sort of grosses me out to be honest. I don't understand how there's a bunch of 50 year old men, drooling over 18 year olds. They're basically children." -- anooblol
Rites of passage are also a commons site of shocking physical abuse.
Often imposed on young boys as they enter puberty, these rituals are still a heavy blow dealt to a largely powerless, vulnerable person.
Bullets For Manhood
"I always thought insemination rituals were bizarre af."
"Took a cultural anthropology course in college that briefly touched of different insemination rituals—usually semen is rubbed on skin or ingested by coming-of-age boys as a ritual to become men."
"Some cultures have other bizarre rites of passage—one comes to mind, in the Amazon there's a group that engages in pain rituals with bullet ants."
And I Just Wanted to Get On the Right Bus 
"Spartans sending small boys out to hunt, kill and terrorize slaves. The most skilled boys from military training (which began at age 7) went out into the wilderness armed with a knife as low as age 12"
"they were expected to sleep during the day and hunt and murder slaves on their farms at night"
Lastly, there were rituals that actually involved the killing of another human being.
However the culture in question justify the act, Redditors can't believe it happens.
"Severed From Live Victims"
"Muti murders or medicine murders. In several African countries, people believe that medicine made from human body parts is especially effective. From The New York Times:"
"Muti murders, especially of children, remain disturbingly common; South Africa's police investigate an average of about one a month [...]"

"The killings follow a pattern. A client approaches a healer, who orders a third person to collect body parts. A hand in a shop's doorway supposedly attracts customers; genitals allegedly enhance virility or fertility; fat from a stomach is prescribed to ensure a good harvest."

"Lore says parts severed from live victims are most potent because their screams awaken supernatural powers. Parts from children are considered especially strong."

-- Aqquila89
Difficult to Wrap One's Head Around 
"I've watched a fair amount of documentaries about honour killings and it disgusts me that people could value their perceived 'reputation' more than their own blood relatives."
"The fact that they can kill (and usually in very brutal fashion) their own daughters/nieces/sisters/cousins in order to protect their fragile ego and supposed 'honour' is just sickening to me."
"What makes it even worse is that they are supposedly trying to preserve their honour by committing one of the most dishonourable acts one can commit. Anyone who partakes in such a heinous practice is worse than scum and deserves the harshest possible punishment."
Wanted: Leopardmen 
"The Leopardmen of Guyana select a victim and then kill them by stuffing various herbs deep into every one of their orifices. After the family buries the person, the Leopardmen come and dig up the corpse and rebury it in a place convenient for them."
"They leave it to rot a while and then come back with long reeds that the poke into the ground and into the corpse to drink the juice produced by the rotting body. They believe this gives them special powers, like shapeshifting."
"They usually eventually get really sick and die young. The populace have carved special wood clubs with spikes to kill Leopardmen with."
-- paracelsus53
Of course, it is very important to avoid superimposing our own system of ethics and cultural priorities onto another culture, especially societies so much older than ours.
And yet, it's clearly difficult for people to hold back their shocked impressions.
Want to "know" more? Never miss another big, odd, funny, or heartbreaking moment again. Sign up for the Knowable newsletter here.
Medicine is a difficult profession. Thanks to the wonder that is human nature, healthcare workers are subjected to incredible Darwin-award-winning scenarios daily, so it's no wonder that many of them feel the need to go home and scream into their pillows at night. From self-inflicted injuries to dangerous prescription misuses, these Redditors revealed the most facepalm-worthy patients they've ever encountered.
But be warned: They'll all leave you wondering how we've survived this long as a species.
In almost every interaction with a Karen, there will come a point where she (or he) will ask to speak to the manager. They seem to think that if they over others and just act a fool, they can get what they want—but the following managers REFUSED to let these Karens get away with their inconsiderate antics.
In the United States, it's no secret that sex education for minors is inconsistent at best.
But some people learned very unexpected stories about how babies were made, and those stories had a way of making a lasting impression.
Curious about other's stories, Redditor ILoveYourCat asked:
"How did you think babies were made when you were little?"
One Time's the Charm
​"I knew babies came from sex as a fairly young child. My parents never sugar-coated that. But for some reason, as a kid, I thought you only had to have sex once to have multiple pregnancies. I seriously didn't fix that misunderstanding until early middle school."
- Crazey1988
"At some point, when I finally accepted that you had to have sex to have a baby, I thought the only time people have sex was to make a baby, and it only took one time to get the job done."
"Then when I figured out teenagers were having sex, I thought you had to be married and have sex to make a baby, but then when my unmarried cousin got pregnant, I was just confused."
"But I was sure my parents only had sex four times, and then when my mom got pregnant with number five, I thought, 'Wow, they did it again.'"
- Raw_Combination_438
Stealing Storks
"A stork delivered them, of course. What the f**k, lol (laughing out loud)."
- Dells51
"Storks... I thought people trained them to steal babies from a factory and you would leave special treats on your doorstep as payment and encouragement for the stork to steal one for you."
"I was scared to death of birds for the longest time and would have a tantrum at the zoo when I saw a flamingo."
- No_Finish_3144
Young Conspiracy Theorist
"The government. I used to think that we lived in a totalitarian society and that the government was in complete control of everything."
- bebotak**t
"I thought the President sent people their babies when asked by mail."
- GustavoAlex7789
Scheduled Baby Delivery
"The women in my family explained to me at the age of six that a doctor calls you sometime after reaching adulthood at the age of 18 to schedule a baby delivery date."
"The husband either pays to schedule the appointment or the government does after verifying that you have been married and financially stable for quite some time."
- Lokikat00
Marital Kissing
"When two people kissed."
- Short-Reality7353
"I thought the same thing, but I understood that when my mom gave me a kiss, there was no risk. Being someone raised in a very Christian background, I assumed that when you got married, God made kissing a reproductive act."
"Since I made this assumption, I remember questioning why teenage pregnancy could possibly be an issue."
- meuserj
The Ultimate Christmas Gift
​"I thought Santa was bringing them."
- NorskoTheScorpion
"He was. I mean, Christmas comes but once a year..."
- Nouveauuuu
"I MAY NEVER ENJOY CHRISTMAS AGAIN."
- NorskoTheScorpion
A New Meaning to 'Forest Friends'
"When I used to ask my dad where I came from, he'd say he found me under a rock in the forest. Of course, I would go look for babies under rocks, too, but all I ever saw was dirt and those rolly-polly pill bug thingies."
"It was so gross thinking babies were just found THERE that I was actually relieved to find out how they were actually made!"
- melodie-artist
Pregnant By Proximity
"I thought women got pregnant by just being around a man, and I was always confused about what would happen if a woman still lived with her parents or dad after she's an adult."
- ILoveYourCat
Coming of Age Story
"I thought it was a 'just happens once you reach a certain age' sorta thing. As a woman, I was terrified because pregnancy sounds like the most awful thing, lol (laughing out loud)."
"(I know the end result is worth it but even as a 31-year-old, I'm like, nope.)"
- BansheeShriek
Sounds Plant-Based
"I thought they grew like a seed inside the mother's belly."
- maclaglen
"Technically, that's true."
- ManagementFresh4960
"Watermelon seeds."
- bravovice
"Well, not like that."
- ManagementFresh4960
The Power of Marriage
"My mum told me you couldn't have a baby if you weren't married. Note that she said 'couldn't', not 'shouldn't'."
"When my unmarried cousin was sleeping a lot my mum told my aunt 'she's having a baby'. I thought 'she can't be having a baby, she isn't married.'"
"A couple of weeks later she had an engagement party, quickly followed by a registry office wedding. She had a baby a few months later."
- MolassesInevitable53
Baby Trees
"I thought they grew on trees. True story."
- 8inchsalvatorre
"Baby trees, lol (laughing out loud)."
- ILoveYourCat
"I was surprised when I learned how it really happened, lol. I was like, 'You mean there are no trees?' And Mom just shook her head."
- 8inchsalvatorre
They Were Just There
"I don't recall a time where I gave the matter any thought without knowing the reality of it."
"Like, literally, until the day I was first introduced to the concept of birth, I don't think I cared where babies came from."
- N_Who
"Right, the little guys just EXISTED."
- Mizar97
Educated Is Best
"I asked my mom and she told me the truth."
"Educate your kids, folks. They can handle it."
- Bite_Me_23
Spontaneous Babies
"I didn't... They just showed up, honestly."
- badguywindow
"That's what I thought. I was terrified as a little kid that I'd wind up being a teenage mother because I thought it just happened spontaneously."
- dinosore
"Exactly what I thought would happen. Like one day you were just, boom, six months pregnant."
- badguywindow
While these responses might be funny, it's an important reminder of an area in the educational system that's often lacking.
But in the meantime, while the system's curriculum is getting sorted out, at least we can take comfort in the fact that we weren't alone in believing these tall tales.
What is it that makes people confess their deepest, darkest sins to millions of strangers on Reddit? While we may not know the answer, we do know that the following confessions run the gamut from funny to salacious to nasty nightmare fuel. In fact, you might want an Ouija board to send some of these skeletons back to the closets from whence they came.