Leaving your homeland, even for a quick little getaway can be quite a surprise.
There is a whole world out there.
And no country is quite like any other.
That's why it's fun to experience a new place.
Though it might leave many people surprised, especially Americans.
America has a radically different way of life than say, Europe.

And it's a blast to revel in.
Redditor jrusj wanted to hear about what Americans need to prepare for when leaving the homeland. They asked:
"Americans that visited Europe, what was the biggest shock for you?"
It is so easy to travel through different countries in Europe. I was astonished. Some countries are connected by minutes in travel. Not days. So breezy...
ANYWHERE!!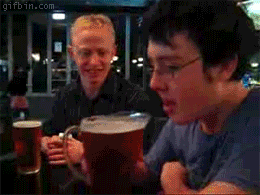 Happy Hour Drinking GIF
Giphy
"You can drink a beer anywhere, anytime. I mean I woke up in Berlin and bought a bottle of beer at a small breakfast stand in a park it was like 6am."
CregSantiago
Back in the Day
"History. I followed a tour of American tourists into the church in downtown. Question gets asked: Is this the oldest church in town? Heard reply:"
"(Chuckle) Oh no, the old church is on the North side of the river. This church was built in 1310."
"Just a different perspective on history."
diogenes_shadow
"100% true. And also, for me, was the SIZE of those cathedrals. The size of the huge stones they are built with, and the fact that they were built over a thousand years ago. Like… HOW!? How did they get those massive stones, get them here and then hoist them up 12 stories (or whatever) to place them there. It hurts my brain. Does not compute!"
Liznobbie
Wheels Up
"I'm Dutch, but I'll never forget my American girlfriend's reaction to seeing rows and rows of parked bicycles in front of the train station when she came to visit the Netherlands. 'Oh my God look at all those bikes!!'"
Jockelson
"I'm from Germany, so I used to a few hundreds bikes In front of big train stations. But at Amsterdam Central I thought: 'Oh my God, look at all those bikes!!!'"
Natural_Influence_21
Distance
"Finally, I can walk to a store."
MonsieurAppleSauce
"I lived in Rio de Janeiro and now in a small town in Pennsylvania. I like living in the city, I miss being able to walk 5 min to the small grocery store in my street if I wanted to make a recipe but didn't have the ingredients, and buying fresh bread from the bakery shop."
"I also like living in the residential area of my small town now, the house is nice, I have a backyard with trees and 'wild' animals, I can walk with my dog on the path between the houses' backyards without worrying about cars. Both ways of building a neighborhood has positives and negatives. Delivery services for groceries and fruits/vegetables help a lot nowadays but it can get expensive."
agiab19
Blind Faith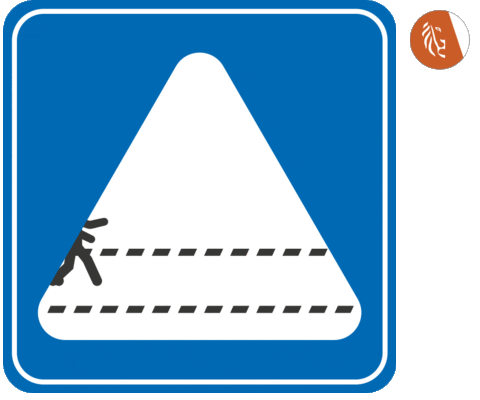 Party Pedestrian GIF by Wegen en Verkeer
Giphy
"The only thing that really surprised me was how much pedestrians trusted cars to not hit them."
MrGoalden
In London I was shocked and thrilled by that drinking thing. Anywhere. Just walk around the streets with wine.
Pardon Me?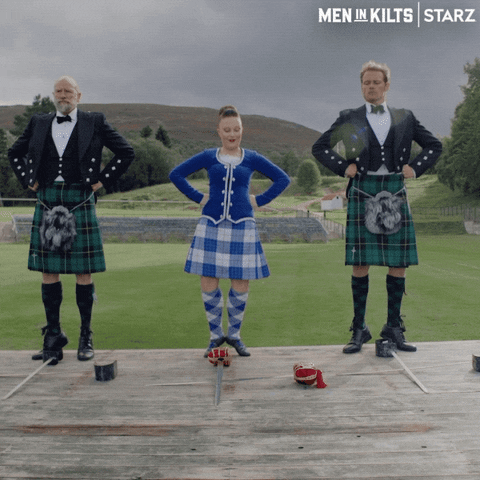 Sam Heughan Dancing GIF by Men in Kilts: A Roadtrip with Sam and Graham
Giphy
"I went to Scotland. Ran across some German tourist who asked us to translate what the scot was saying. We were all three speaking English. They just couldn't understand each other."
ARgirlinaFLworld
Infancy
"How young the U.S. truly is."
Strong_Ground_4410
"I went to one of the many Roman structures in England (I cant remember which one) and the tour guide said something like 'mind, the floors are a bit uneven. Cant be helped, they were lain 1950 years ago.'"
OwMyCandle
"Americans think 100 years is a long time, Europeans think 100 miles is a long way."
locks_are_paranoid
Urban Planning
"How old a lot of the cities are. People still living in buildings older than the U.S. Walking down some of the old streets feels like you're time traveling into a medieval fairytale."
Adventurous-Canary78
"It's crazy to think I live in a house older than the US (over 350 years old), and it's not like I'm living in a historical monument. Loads of the houses around here are that old, and it's not big or expensive. It's a regular mid-terrace."
onchristieroad
"The building I rented a flat in last time I was in London was built in 1731 according to the plaque next to the entrance. I'm a huge history nerd so my jimmies were tingling."
lilcaesarsuave
Size Matters
"When I ordered a small drink, it was actually small."
HutSutRawlson
"Sizes are definitely different. I remember going to a Domino's in NYC. Was surprised at the size difference in pizzas. Your small was our medium, your medium was our large and your large would be a 'where the hell did you get that giant pizza from' here."
domin8r
Happy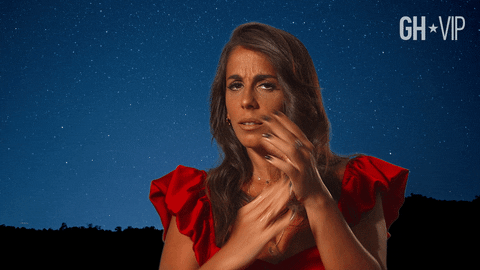 Dance Smile GIF by Mediaset España
Giphy
"First time in Spain… 22:30… Sun still out… parents sitting, drinking, relaxing while kids run up n down… felt so completely safe and comfortable."
mapplejax
We could really learn a thing or two about de-stressing from Spain. We need siestas.
Want to "know" more?
Sign up for the Knowable newsletter here.
Never miss another big, odd, funny or heartbreaking moment again.
Keep reading...
Show less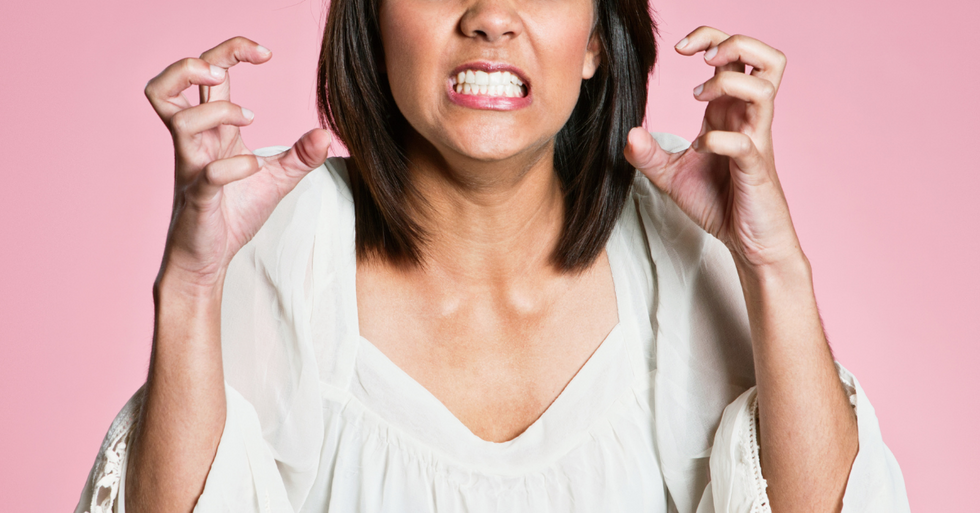 Families have a tendency of not staying in one place for generation after generation, and sometimes their beliefs intermingle or contrast with the beliefs of the new place they've moved to. Not always for the better, pointed out the "Am I the A**hole?" (AITA) subReddit. Redditor sadb***hdecade realized how old-fashioned of a home she had grown […]
More
The world is full of so many different cultures, ideas, and laws. Traveling to a new country that you've never been to can be quite a culture shock.
For those of us who haven't traveled overseas, it's interesting to know what might be shocking to us that is incredibly normal in another country. For those of us who have, this Redditor wanted to know what was surprising the first time you visited a country.
Redditor Spilakkk asked:
"What is the thing that surprised you the most when you traveled to a country you had never been to before?"
Some of these are quite surprising, and might bring a sense of longing to when it is safe for world travel once again.
"Want to "know" more? Never miss another big, odd, funny, or heartbreaking moment again. Sign up for the Knowable newsletter here."
Keep reading...
Show less
A recent forum on Reddit demonstrated that "shocking" is in the eye of the beholder.
Particularly, the thread asked users to focus on the rituals and practices practiced in cultures all around the world. Redditors came to enlighten others with some far-out practices--usually involving pain inflicted on the vulnerable--that many cultures still deem ethical and significant.
Of course, priorities and ethics change with time and geography, so plenty of horrified commentary made its way into those explanations.
desi_londoner asked, "Which human culture or practice has shocked you the most?"
Many Redditors chose to focus on the plight of women and girls.
All too often, it seems, the female body is the expendable battleground on which religious ritual, male ecstasy, and societal greed rests.
A Well-Known Issue 
"In high school I did a project on Somalia and read about the process of female circumcision (aka genital mutilation) and how when it was time to consummate the marriage sometimes they'd need to carve it open with a knife so the man could fit."
"Makes me feel uneasy just thinking about it."
-- Content_red
How Is This Happening So Much?
"Child brides.wtf." -- Ultraviolethead
"Literally makes me sob every time I read stories about them. Being forced into a marriage before you can even really think for yourself. :( -- Dolphinkush
Even Televised 
"Beauty Pageants for Kids. Seems so creepy" -- Naweezy
"Idk how they're legal?? They seem quite manipulated by their parents at such a young age it's honestly sad..." -- thevibesaretrash
"In the same vein."
"This weird fixation on "barely legal" or just really young girls as some 'pinnacle of beauty' "
"As a dude in his mid twenties, the idea of dating an 18 year old, sort of grosses me out to be honest. I don't understand how there's a bunch of 50 year old men, drooling over 18 year olds. They're basically children." -- anooblol
Rites of passage are also a commons site of shocking physical abuse.
Often imposed on young boys as they enter puberty, these rituals are still a heavy blow dealt to a largely powerless, vulnerable person.
Bullets For Manhood
"I always thought insemination rituals were bizarre af."
"Took a cultural anthropology course in college that briefly touched of different insemination rituals—usually semen is rubbed on skin or ingested by coming-of-age boys as a ritual to become men."
"Some cultures have other bizarre rites of passage—one comes to mind, in the Amazon there's a group that engages in pain rituals with bullet ants."
And I Just Wanted to Get On the Right Bus 
"Spartans sending small boys out to hunt, kill and terrorize slaves. The most skilled boys from military training (which began at age 7) went out into the wilderness armed with a knife as low as age 12"
"they were expected to sleep during the day and hunt and murder slaves on their farms at night"
Lastly, there were rituals that actually involved the killing of another human being.
However the culture in question justify the act, Redditors can't believe it happens.
"Severed From Live Victims"
"Muti murders or medicine murders. In several African countries, people believe that medicine made from human body parts is especially effective. From The New York Times:"
"Muti murders, especially of children, remain disturbingly common; South Africa's police investigate an average of about one a month [...]"

"The killings follow a pattern. A client approaches a healer, who orders a third person to collect body parts. A hand in a shop's doorway supposedly attracts customers; genitals allegedly enhance virility or fertility; fat from a stomach is prescribed to ensure a good harvest."

"Lore says parts severed from live victims are most potent because their screams awaken supernatural powers. Parts from children are considered especially strong."

-- Aqquila89
Difficult to Wrap One's Head Around 
"I've watched a fair amount of documentaries about honour killings and it disgusts me that people could value their perceived 'reputation' more than their own blood relatives."
"The fact that they can kill (and usually in very brutal fashion) their own daughters/nieces/sisters/cousins in order to protect their fragile ego and supposed 'honour' is just sickening to me."
"What makes it even worse is that they are supposedly trying to preserve their honour by committing one of the most dishonourable acts one can commit. Anyone who partakes in such a heinous practice is worse than scum and deserves the harshest possible punishment."
Wanted: Leopardmen 
"The Leopardmen of Guyana select a victim and then kill them by stuffing various herbs deep into every one of their orifices. After the family buries the person, the Leopardmen come and dig up the corpse and rebury it in a place convenient for them."
"They leave it to rot a while and then come back with long reeds that the poke into the ground and into the corpse to drink the juice produced by the rotting body. They believe this gives them special powers, like shapeshifting."
"They usually eventually get really sick and die young. The populace have carved special wood clubs with spikes to kill Leopardmen with."
-- paracelsus53
Of course, it is very important to avoid superimposing our own system of ethics and cultural priorities onto another culture, especially societies so much older than ours.
And yet, it's clearly difficult for people to hold back their shocked impressions.
Want to "know" more? Never miss another big, odd, funny, or heartbreaking moment again. Sign up for the Knowable newsletter here.
We have been socialized to be a certain way without thinking about the reasons behind them.
But when you really think about the logic behind certain behaviors or protocols, they don't seem to make much sense.

For instance, some people believe that a morning person is somehow more morally superior – yet there is no evidence to suggest that is true. It's just a longheld assumption that needs to go by way of the Dodo.

Curious to hear about people's opinions, Redditor stocdave asked:

"Which cultural norms have been around for FAR too long?"
Keep reading...
Show less