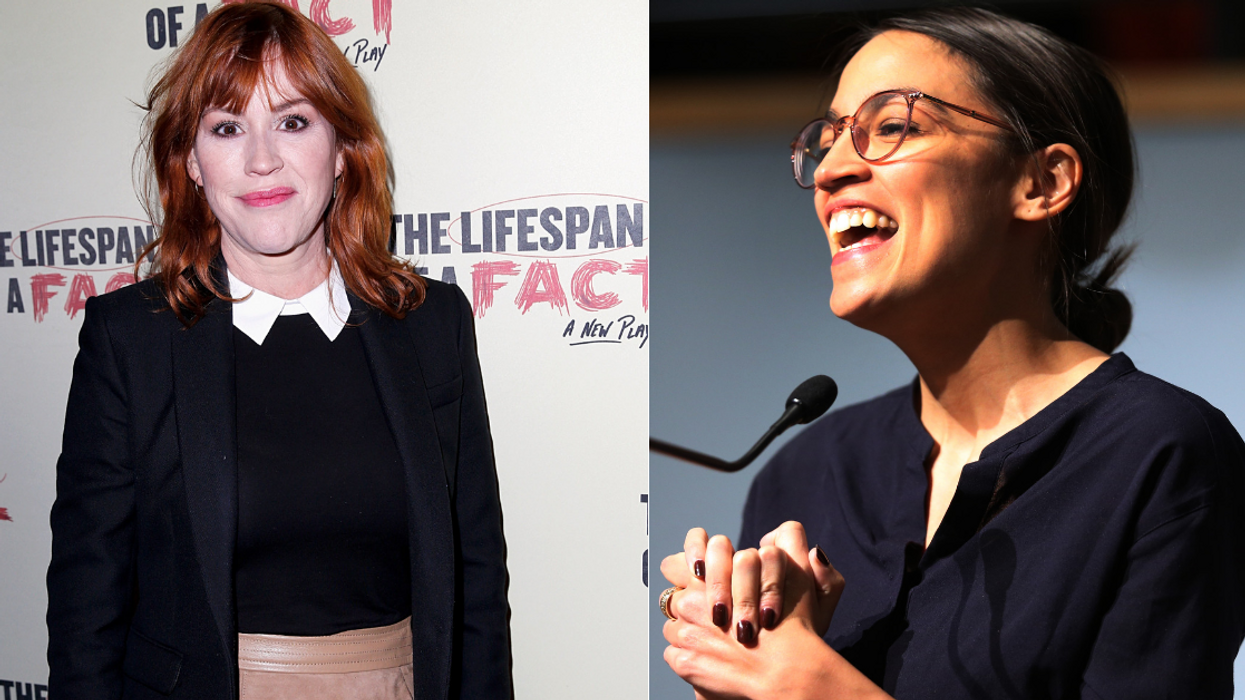 L-Photo by Dominik Bindl/Getty Images R-Photo by Michael Swensen for The Boston Globe via Getty Images
So, if you haven't heard, Republicans found a new reason to disparage Representative Alexandria Ocasio-Cortez, the young Democratic Socialist congresswoman representing New York's 14th congressional district.
---
Videos surfaced of Ocasio-Cortez dancing on a rooftop in Boston, the city of her alma mater, Boston University.
However, they neglected to mention one major part of the dance featured in the video.
Does it look familiar to you?
Here is the full video in question:
Phoenix - Lisztomania - Boston University Brat Pack Mashupwww.youtube.com
Does the dancing look familiar?
That's because it's a reimagining of the iconic scene from The Breakfast Clubwhere the kids dance all over the library.
Here's the original version from the 1985 John Hughes film that made stars of Anthony Michael Hall, Ally Sheedy, Judd Nelson, Emilio Estevez and Hughes' muse, Molly Ringwald.
The Breakfast Club Dance Scenewww.youtube.com
The Breakfast Club celebrated their 30th anniversary in 2015 with a special edition of the film, available here.
So not only was the video completely non-offensive, but according to Uproxx, it was actually created FOR Boston University.
"As it turns out, the video was actually created for Boston University's Howard Thurman Center for Common Ground, which provides 'programs, events and experiences to students designed to encourage creative exchange of ideas, thoughts, beliefs and opinions.'"
Whoops.
Strike three, Republicans.
Ocasio-Cortez struck back by posting a video of her on Capitol Hill....dancing.
It wasn't long before some stars of The Breakfast Club caught on to Ocasio-Cortez's video.
Molly Ringwald and Ally Sheedy both tweeted their support for the Congresswoman's sweet moves.
The tweets from the founding members of The Breakfast Club are inspiring the internet a little today.
After all, is admission into The Breakfast Club ever really closed?
Wow...The Breakfast Club is turning 34 this year.
Does anybody else feel old?
It seems like this attempt on AOC's credibility only made her more popular among both Gen X and Millennials. Sorry, for those of you trying to bring her down.