Being horny can lead to some questionable decision-making.
Something happens to the brain when blood is flowing to other regions of the body.
They should discuss this in health class.
It's perfectly normal, but we have to learn how to deal.
Redditor Sir_Baconstrips wanted to see who was willing to discuss actions made while randy, so they asked:
"What's the biggest mistake you've made because you were horny?"
I can't tell you mine, because my mom might read this. But Reddit was more than happy to share.
History Help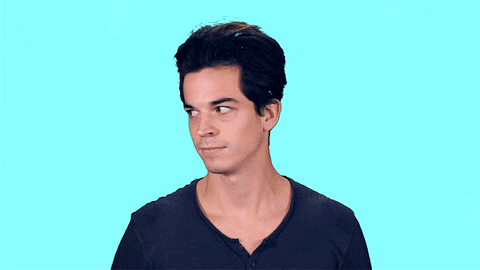 Hide Reaction GIF by flor
Giphy
"I browsed porn and then I asked my mom how to delete the history."
Ramon80589
What was that?
"Probably my most embarrassing moment. Was on my work computer (family business so nothing locked) and it was a super slow day and I was alone. Anyways was doing a classic 3 min facebook check and scrolled down for a second and saw the news post about Adriana Chechik injuring her back in a foam pool. Figured top comments on that would be golden. Read one funny one that said 'her and her scene with [performer I can't remember] is still goat.'"
"Never heard of said performer so I got curious and google her. Of course photos never do justice, had to see the performance ya know? So I clicked a random video, quick glance and thought 'meh' and was about to close the tab before I noticed my mouse twitch on the screen… What was that? No.. that wasn't mouse error, that was someone… then within seconds I realized the accountant who taps in remotely to finish work came in at that exact moment that I had a browser open for less than 60 sec."
"The worst wart was I could have sworn I had all those remote services off, but she tried to tap in for over an hour and must of did something to wake splashtop (probably had it on some type of standby mode). She even called earlier but I saw a random number and was speaking with a client and ignored it."
"Anyways, decision time, do I call her and play it off as nothing or apologize? Naturally as a fearful 28 year old I play off as nothing. I call, no answer… then a few minutes later i get the call back and her words after exchanging 'hellos … are you finished with whatever you were doing…' still burns me."
Satmatzi
Years Later
"Let my (ex) boyfriend dry-hump me for an hour on a bench outside after summer school."
"The bad news: this bench behind our school was also beside a swimming pool. Where parents were taking their children for swim lessons. Eventually a staff member came out and yelled at us for being inappropriate."
"I still have shame flashbacks today, over 10 years later."
hannlouiseols
Size Issues
"I had a one night stand with a guy who was, in retrospect, seriously self-conscious about his penis size and kept going on about how if it was on the small size it was just because he has to have sex with it a few times and it would gradually get bigger until it was it's 'true' size. I really didn't care."
"But then to make himself feel better he turned it around and started talking about how big and wide my vagina was but kept reassuring me that it was ok because he liked the challenge. I wish I had snapped my legs shut and given him the boot right then and there."
bewarethes0ckm0nster
In San Diego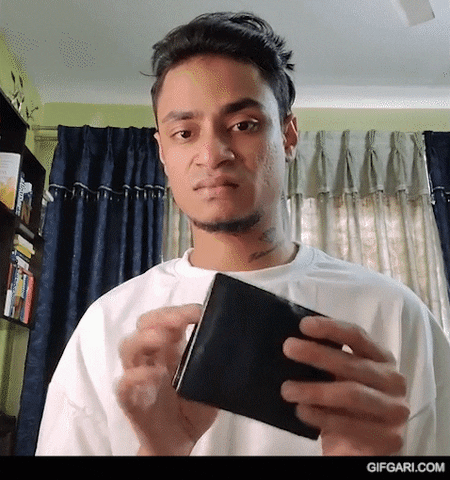 No Money Bangladeshi GIF by GifGari
Giphy
"Lost my entire tax refund and got my phone stolen at a strip club in San Diego."
BigFatPapaBear
Always check your pockets on the way out.
The Reward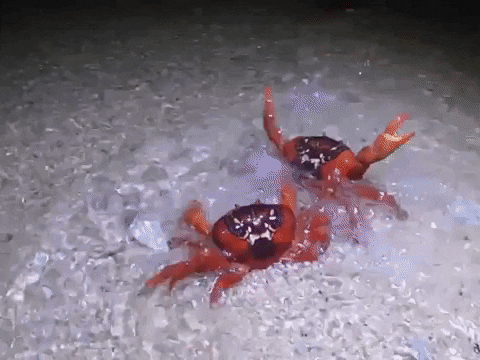 Happy We Did It GIF by Storyful
Giphy
"Hooked up with a girl at a party. Just kind of bored, drunk, and horny. Having to go to the doctor for a case of pubic lice was my reward for poor self-control."
No_External7289
Dedicated...
"I got my first serious gf in high school. She was two grades below me. So when I finished third year and moved 500 km south we was still a couple. I was so in love (and most of all horny) I commuted every. Single. Weekend. And I was poor. So I took the bus to the nearest station after school. Waited for the long distance bus for 4-5 hours."
"Went to a larger city to hitchhike my way there. I was there Friday night or Saturday morning. Locked ourselves in her bedroom and went at it until Sunday morning. I made my way down to school again and went to class straight from the bus Monday morning. This went on for almost a year…"
pelo_ensortijado
I'm Out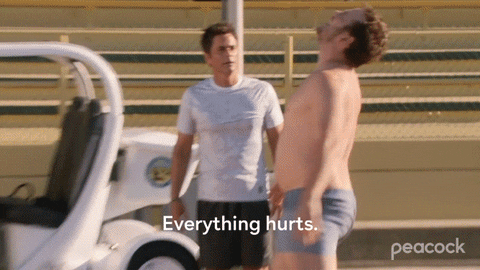 Chris Pratt Running GIF by Parks and Recreation
Giphy
"Was trying to get with a girl in college. We were texting and I asked her what she was up to, she said she was training for a marathon and going to the gym and asked if I wanted to come."
"I ended up running 9 miles before I tagged out. So now I know how far I'd go to have sex it's up to 9 miles."
euesquecimeunome
Lord the things people will do when slightly turned on.
Keep reading...
Show less
Oh, the things we do for love...
Are we stupid, crazy, naive, or merely desperate?
Or all of the above?
Love looks like such a good time.
So of course everyone is on the hunt for it.
And sometimes we fall into people who don't love us, but we try to make it work.
This can lead us to do some incredibly questionable things when we look back.
One Redditor wanted to hear about all the things people have done for the ones that didn't love them them back, so they asked:
"What's the stupidest thing you ever did for a guy/girl?"
I can't tell you my secrets.
I am the epitome of foolish.
Us First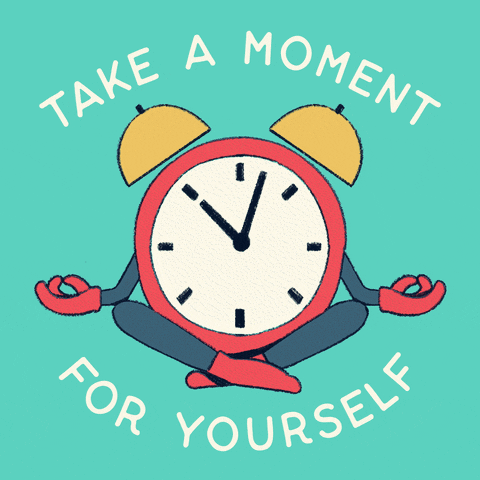 Breathe Mtv GIF by INTO ACTION
Giphy
"Put them before my mental health, we're all responsible for taking care of ourselves."
MasterAeliyan
Young & Stupid
"When I was younger I was awarded a settlement from a motorcycle crash; at the time, I was with my ex. I bought and repaired a car for her bday and paid off half her student loans. She was not a nice person, and I ended the relationship. Damn being young and naive."
OdinsReach
Stay Home
"Fly to another state to meet up with someone from online. We met on discord and video'ed a lot for 7 months before deciding to meet irl. We texted and talked all the way to boarding. When I landed, I texted her no response. I called, straight to voice mail."
"Went on discord, she deleted her account. Instead of flying back, I spent the weekend exploring a new city. Wasn't going to pass up going to the Smithsonian Museum and seeing the landmarks. To this day, I have no clue as to why she ghosted me."
AnotherAnimeNerd
The 100
"Baked cookies and created this '100 things I love about you' jar with small bits of paper to open everyday for a new reason so my ex could see the amazing traits he had and what I admired. This was supposed to be a V-day gift, but he cancelled plans to see friends instead lol."
beam_of_taco
"Valentines Day, notorious for being a day to skip the partner and hang with the bros."

Enk1ndle
Nevada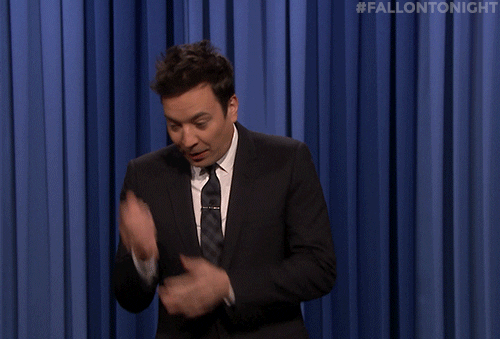 jimmy fallon wow GIF by The Tonight Show Starring Jimmy Fallon
Giphy
"Gave up a position with the Secret Service for a woman I thought I was going to marry. A year later she was living in Nevada with her soon-to-be husband."
boxedcrackers
Maybe you can go back? We need security.
Duh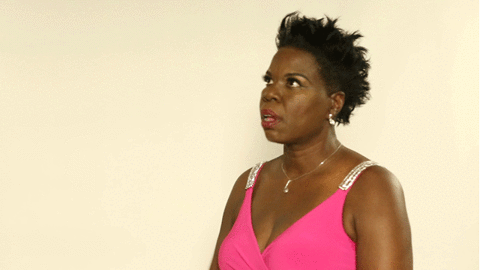 Behind The Scenes GIF by BET Awards
Giphy
"My 17-year-old brother told me he bought a girl a $350 bracelet for Christmas AFTER she already told him she 'didn't like him like that.' We all let him know how dumb that was."
blue-tomorrow
Cash Options
"My high school sweetheart and I ended up going to different colleges. I went to a pretty cheap state school, she went to a very expensive private university in a big city. Sent her a check for something like $10K since my tuition was basically zero and she needed it way more. Same day the check cleared she texted me to say that she'd been seeing someone else and it was over between us."
chrismamo1
Bad for Business
"I built a catering business from the ground up because my friend said she wanted to stop stripping since she would cry about the bad treatment all the time. After the business was fully operational and I even got the first couple gigs, all she had to do was pass out business cards and talk to potential clients at an expensive charity dinner and she bailed so she could hang out at home. I already had a well paying job so didn't really need a side business. I bet she is still stripping now coming up on 40."
whyunoletmepost
Clap. BACK!
"Walked 9 miles in tornado weather with freezing cold rain just to see her. Thought she was worth it. We were together for 4 years and then I found out she had been cheating on me with her blood brother for the past 2 years. I found out because I got the clap from her and she let slip that her brother also had the clap."
CaptianOfCows
No Excuses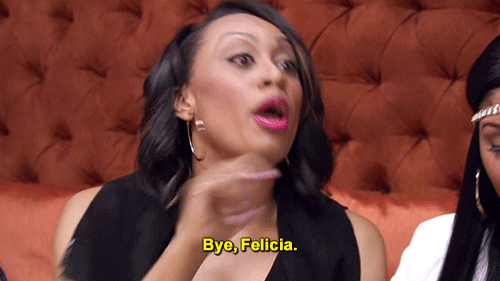 Phaedra Parks Bye Felicia GIF
Giphy
"Forgave him for cheating. Caught him cheating again a few months later."
evm2103
"Same. I stayed with him, he continued to cheat. I finally cut him loose when the other girl became pregnant."
godrainlovemusic
"That's why I have a 0 tolerance for cheating. 1 time is enough to end the relationship or even a marriage. No excuses. No forgiveness. No ok let's try it for the kids."
dat_oracle
Oh my word. Humans make some questionable choices when our brains are flooded with love hormones.
Do you have any crazy love confessions for us? Let us know in the comments below.
Keep reading...
Show less
Being a teenager is a hot mess of a situation. I wouldn't do it again unless you paid me BIG BUCKS!
I did everything as wrong as possible, And then I grew up.
I still do a lot wrong. But I'm wiser.
Being a teen makes you take chances that can change life forever. Be careful.
Redditor gravemind9 asked:
"What's something you did as a teenager that you look back on and think holy f**k was f**king stupid?"
The stories of my youth could make you faint.
So I'll just listen to yours.
Updates
"Post constant, nonsensical updates to my Facebook wall."
MacSween3382
"There's nobody I have less in common with than the teenage me writing facebook statuses 15 years ago."
professor_dog
Potomac never freezes...
"Walking from Virginia to Maryland over the frozen Potomac River on my Sophomore year in high school. I got about half way out and laid down in the ice so that I could see along the bottom of the river. It wasn't until several years later that I heard on the news that the Potomac never freezes over enough for people to walk on it."
Ural_2004
Go Away
"I thought that, if I acted angsty and pushed people away from me, it'd make people want to know more about me and why I was so distant."
"For any current teenagers who didn't already know, this doesn't work. People will just let you be alone, and go find someone who's more friendly to them being around."
CrazyPlato
"One of the greatest examples of 'Real life is soooo different from Movies.'"
ALEISMYNAME
Puff. Puff.
"Smoking. I started smoking at 13. I'm 40 now and can't stop smoking for anything. If I could go back and do things differently, I would never pick up a cigarette."
ImaginationSad2803
"I started about the same age. I'm sure I quit smoking 100 times before I really made it stick. Most were a day or 3, I got 9 months one time. Eventually I realized that having a cigarette or 5 was no reason to quit quitting, and to just try to make it longer next time, it's fine, just do it again. It's been 8 years now, I finally stopped in my mid 30s."
lurker71539
WHAT?!
"At the age of 15/16ish I travelled to England by myself to meet an internet stranger/lover."
sharkyandro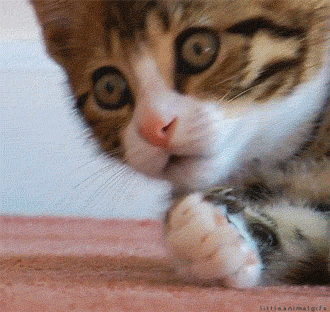 Shocked Oh No GIF by Yêu Lu
Giphy
Kids world traveling? Well that is new.
Skin
"Deciding to not wear sunscreen."
Not_Logan_Paul_
"I wish I'd listened to my mum and worn sun hats when I was younger. I can see the ageing it had caused on my forehead and now I'm in my 40s I wish I'd taken better care of my skin."
lkm81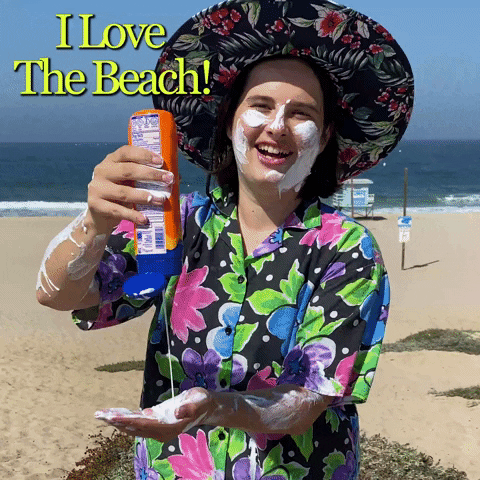 The Beach Summer GIF by Kel Cripe
Giphy
Shoplifted
"I shoplifted a lot, like way too much, i didnt even need the stuff, i just did it."
everythingiwantedwas
"I have a family member that did it… it was as you described. He said it just gave him a high. He eventually ran out of stuff he felt like nabbing and started stealing for people I.e I'll gank this $17.99 CD for you for $10 etc."
three-sense

The High
"I hung out with a bunch of burnouts who actually were quite tame. Their big thing was climbing on top of buildings. Not breaking in, not property damage, just how can we get to the top of various structures. We were on top of the Junior High which must have set off some silent alarms as cops come roaring up."
"We split up and all managed to get down without one of us getting caught. It would have been tough to explain what we were doing to both the police and then our parents as it was really just dumb."
ekimlive
Speed
"Driving 60+ mph with no headlights at 3am on back roads."
BlankMyName
"I grew up in a county town, and I would sometimes go 120+. Very stupid."
Elmoslightpole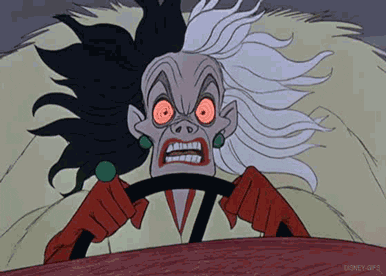 Driving 101 Dalmatians GIF
Giphy
Wow.
Youth is really wasted on the young.
Keep reading...
Show less
While dating is fun, trying to make a positive impression on the other person of romantic interest can be very stressful.
Regarding heterosexual males, they can sometimes try too hard when setting their sights on the endgame–which is making a woman fall in love with them in the hopes of marriage.
The guys who have wound up with their sweethearts may be the lucky ones, but it doesn't mean they narrowly avoided some missteps along the way.

Curious to hear from married guys online, Redditor TheTinRam asked:

"Married men of reddit: what was that dumb thing you did during your dating phase that you can't believe your wife ended up overlooking?"
Nervousness leads to really awkward moments.
The Switcheroo
"I get very nervous around women that are into me and especially when I know she's watching me do something. Even something trivial."
"On an early date, we went to the local shop to pick up some things for a picnic, including some gum. I was thinking really hard and aware that I was being watched."
"I had this. Money on the counter, gum in your mouth. Money on the counter, gum in your mouth. Easy."
"Suffice to say when I put the gum on the counter and the €2 coin in my mouth, the cashier was baffled and my girlfriend (now wife) was crying with laughter."
– mehfesto
The Recommendation
"Turned her down when she suggested we go on a date. Read as: I'm super awkward"
"I was working for Starbucks, she was a regular customer. I was new in town and noticed her a couple times, she was a regular customer and we got to some small talk, chatting about places to eat. She said there's an amazing taco place down the road, we should go sometime. I misheard her, thinking she said 'you should go sometime.' I replied with 'I'll definitely check it out!' I handed her a drink and she left very awkwardly."
"She was back in the next day and, against all odds, I was able to clear up the misunderstanding and I wrote my number on her Starbucks cup."
"We went to that taco place for our first date and she was right, it was amazing."
"3 years married and 2 kids later... Really glad she saw through my awkwardness."
– MadHarryRackham

Drawing A Blank
"I forgot her name once when introducing her to a friend. This was maybe a month into our relationship. I was all like, 'hey and by the way this is.... uhhh.... my girlfriend.' "
– anon

People can survive minor accidents and still manage to love.
A Stab At Romance
"Not my story, but my parents: Some backstory - My dad has a brother who's only a couple years older. Growing up, they'd commonly try to steal food off each other's plates just to be a**holes to each other. This was remedied by plate guarding and defensive maneuvers with utensils if hands got too close."
"On my parent's first date, my mom reached for something to try off my dad's plate and he instinctively stabbed her hand with his fork - drew blood and everything. He was obviously mortified Glad my mom was crazy enough to keep dating, marry, and procreate with the fork stabber."
– mollyjean-

Broken Device
"On our second date, I arrived 1h late. When I went to greet her with a little hug (yep, that's how we greet people around here) I accidentally knocked her phone off her hand. It hit the ground and cracked the screen, but I wasn't sure if it was already cracked. I apologized, she said it was ok and that the screen was already like that before."
"Almost a year later she confessed that I actually broke her phone that day. She had just gotten it from her mom (all phones she ever had were second hand, very simple ones) and she couldn't afford a new one at the time, but still she lied and kept using the broken phone so I wouldn't feel bad. My heart sank."
"We've been married for two years now and I've given her a brand new flagship phone every year ever since."
– kohdgen

Bad dates didn't necessarily extinguish the flame of love.
"Wife was a devout animal lover and activist. Planned proposal at a fancy Tokyo restaurant that only takes 3 tables a night and has 11 courses, which was filled with all sorts of innovative things so you're never quite sure what's coming next."
"In between one of the courses the chef brings out a cute little glass bowl for us to play with some squid. The chef informs us these are firefly squid that's local to the bay. My wife is delighted and practically named them."
"Two courses later they reappeared... as entrees, floating on a glass plate lit up from below and arranged to look like they're swimming."
"She still said yes but have never let me forgot that I took her on literally the worst dining experience she had, and I had paid the most ever for."
– wooshoofoo
Devoted Fan
"Played Weird Al CDs non-stop for a 6-hour car trip to the beach."
"She didn't ditch me but haven't been allowed to play Weird Al in her presence for the past 24 years. Got tickets to see him this year on our anniversary and knew better than to ask her to join me so I took a couple of my kids that appreciate the finer things in life. Best anniversary gift ever. Great show."
– homepup

Speaking Too Soon
"On my first date with my wife, we got to talking about tattoos. I have a rule that if I have an idea for a tattoo, I sit on it for a while to see if I really would still want it. I mentioned this to her and explain how glad I am that I do this because otherwise I'd be covered in Tool (the band) tattoos or some 'other dumb sh*t.' She rolled up her sleeve to show me that she had the lyrics to one of their songs tattooed across her arm."
– thevagrant88

A Strong Commitment
"5 years ago, after dating for 2 weeks, I accepted a job offer on another continent. I told her we didn't know each other well enough for me to pass up an opportunity like that and if it was meant to be, it would work itself out."
"Well, it was meant to be and we got married this spring."
– Breatnach
Long Distance Can Work
"We had a couple great dates and things were looking promising. Then I got super busy at work and didn't contact her for about 3 and a half weeks without giving her a heads up. She decided to move during this time. After things calmed down at work I text her again. We worked things long distance and finally got married. She reminds me that I didn't ask her out again for a very long time every few months."
– notneededjunk

Closure
"My husband kept calling me by the name of his previous girl friend on our first date. I finally told him to give her a call because they clearly had unfinished business to talk about. He did and she reminded him why he was happy to have her out of his life. And he never called me by her name again. 40 years later and it seems to have worked out in my favor."
– designgoddess

Anyone who has the capacity to overlook minor character flaws and idiosyncrasies are keepers.
If you've got someone in your life you could have lost over idiotic behavior in the past and they stuck by you through thick and thin, that says a lot about your character and that you're worth sticking around for.
If you're not there yet, don't worry. You got this. Just be yourself, and the right one will come along and embrace you for who you are, not who you're trying to be.

Keep reading...
Show less
Who hasn't either shared their password or used someone's password for Netflix?
It seems like a generous and cost efficient thing to do, right?
In reality, however, it's a federal offense.
Not one that will likely ever get you much trouble, however, as Netflix has even been caught red handed in the past encouraging people to share their password with others.
Indeed, people will likely only continue to share their password to Netflix, and many other streaming services, with absolutely no idea that they are committing a crime when doing so.
In fact, password sharing is only one of many things people partake in having absolutely no idea they are breaking the law while doing so.
Redditor LarxRAR was curious to learn about other seemingly harmless things people do which are, in fact, criminal offenses, leading them to ask:
"What is the stupidest thing that is considered a crime?
Shouldn't Be Illegal, but inadvisable none the less...
"Sleeping in your car while parked."- gchaudh2
I Mean, People Do Have Allergies...
"Here in Illinois, it's illegal to bring a ferret to work."- Living_Murphys_Law
So Much For Loving Thy Neighbor...
"There was a post I saw where a woman and her daughter were letting their elderly neighbor use their hose cause his water had been shut off, but the authorities found out and the mom and daughter were fined like $400 and had to pay or their water would be shut off."
"Any law that says you can't feed or help people because of some arbitrary or hateful reason."- painted_unicorn
Fumble!

"'What's he in for?'"
"'He gave an account of the Patriots game without the express permission of the National Football League'."- kms2547
Put Your Thumb Away!
"The only time I spent in a jail cell, I was arrested for hitchhiking."- renegentry
Full Service Or No Service!

"Pumping your own gas in NJ."- EyeWantItThatWay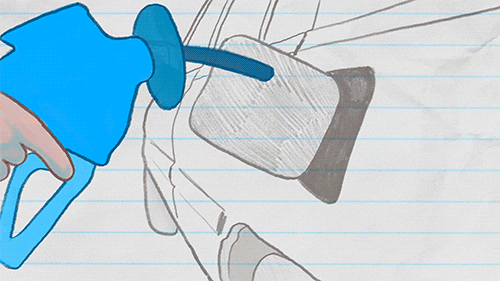 Gas Station Cars GIF by University of California
Giphy
Never Trust A Man Carrying Salmon...
"In the uk, it's illegal to handle a salmon 'suspiciously'."- BenidormSolana
Helping The Environment? The Very Thought!

"A lot of municipalities and HOAs prohibit the use of clotheslines."
"Very few places have 'right to dry' laws that preclude these prohibitions locally."
"I think bans on clotheslines are stupid, how dare we save energy in the name of making sure our neighborhood doesn't look trashy."
"I don't think clotheslines are trashy anyway."- llcucf80
No Charity Allowed!

"Feeding homeless people."- Cannibal_OX
One would like to think that all laws were instituted for a reason.
Nonetheless, this begs the question: just how many people in Illinois have ferrets?
Keep reading...
Show less