Jevh Maravilla and Christian Toledo are names you may not know but, if you spend a decent amount of time online, you've probably seen their faces and may know their story. The pair were (are?) regulars at their local McDonald's and got tired of seeing one awkwardly blank wall every time they ate. The longer they stared, the more they realized the wall was crying out for some decor. Jevh and Christian took it upon themselves to do a photo shoot and create a fake McDonald's poster — featuring themselves, of course. The ad went up on the wall and there it sat, unnoticed, until one of the boys tweeted about it. Now Ellen and McDonald's have something to say about it.
---
If you're asking yourself how two teenagers managed to hang a huge poster in a busy McDonald's location without being noticed, you're not the only one. After Jevh tweeted about it, that was one of the most popular questions.
Jevh gave a simple reply on Twitter:
@stolt45 @SharonStolt i became a "Regional Interior Coordinator" https://t.co/296iWr3C8X

— JΞVH M (@JΞVH M)1535940511.0
But they gave up more information when Ellen asked. The boys created fake ID badges with fake corporate titles. They then found uniforms for sale at a charity shop, snagged walkie-talkies and ties, and then confidently waltzed right in like they belonged there.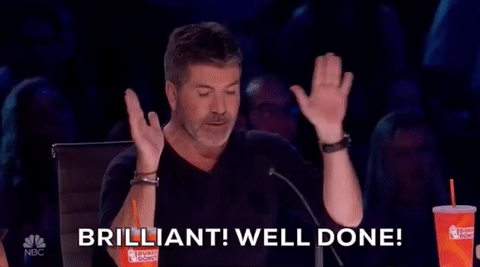 Jevh's tweet quickly went viral quickly and caught Ellen's attention. She invited Jevh and Christian to her show so they could tell the world all about what evil geniuses they are. When Ellen asked what moved them to just go for it, the boys explained that McDonald's had been making strides in diversity within their imagery, but they still didn't see anyone who looked like them.

There was a space to be filled both on the wall and in the McDonald's diversity campaigns. So the boys filled it.
We looked around and we saw that there were all these other posters on there of people with different ethnicities, and we saw all these people having fun. So we decided to represent ourselves, as Asians, to be up there as well.
Both Ellen and McDonald's were impressed. While the boys were on the show, McDonald's surprised them each with an offer. The corporation decided to keep the poster and listen to the boys' advice about increased diversity — and they paid them each $25,000 as a sort of modeling and consulting fee.
Twitter is lovin' it!
@Jevholution @christiantoleds Congrats guys! Representation matters!

— Jeff Lew (@Jeff Lew)1537328056.0
@Jevholution @christiantoleds You guys earned this dream. 👍 Looking forward to more work from the best "Regional In… https://t.co/8J5etKOerX

— McDonald's (@McDonald's)1537316099.0
@Jevholution @christiantoleds Seriously guys congrats on this one! Hilarious, effective, and a surprise payday to boot!

— Stuart Conover (@Stuart Conover)1537390276.0
@Jevholution @christiantoleds Just watched! #amazingcrazymiddleclassasians 😂

— HVB (@HVB)1537308877.0
You can watch their full Ellen segment here: