A new year means new fashion trends, and Japan has already kicked things off in a direction no one was expecting!
---
The Japanese design studio CWF has begun retailing a backpack which they call "The Backpacker's Closet." What makes this pack unique? It's HUGE.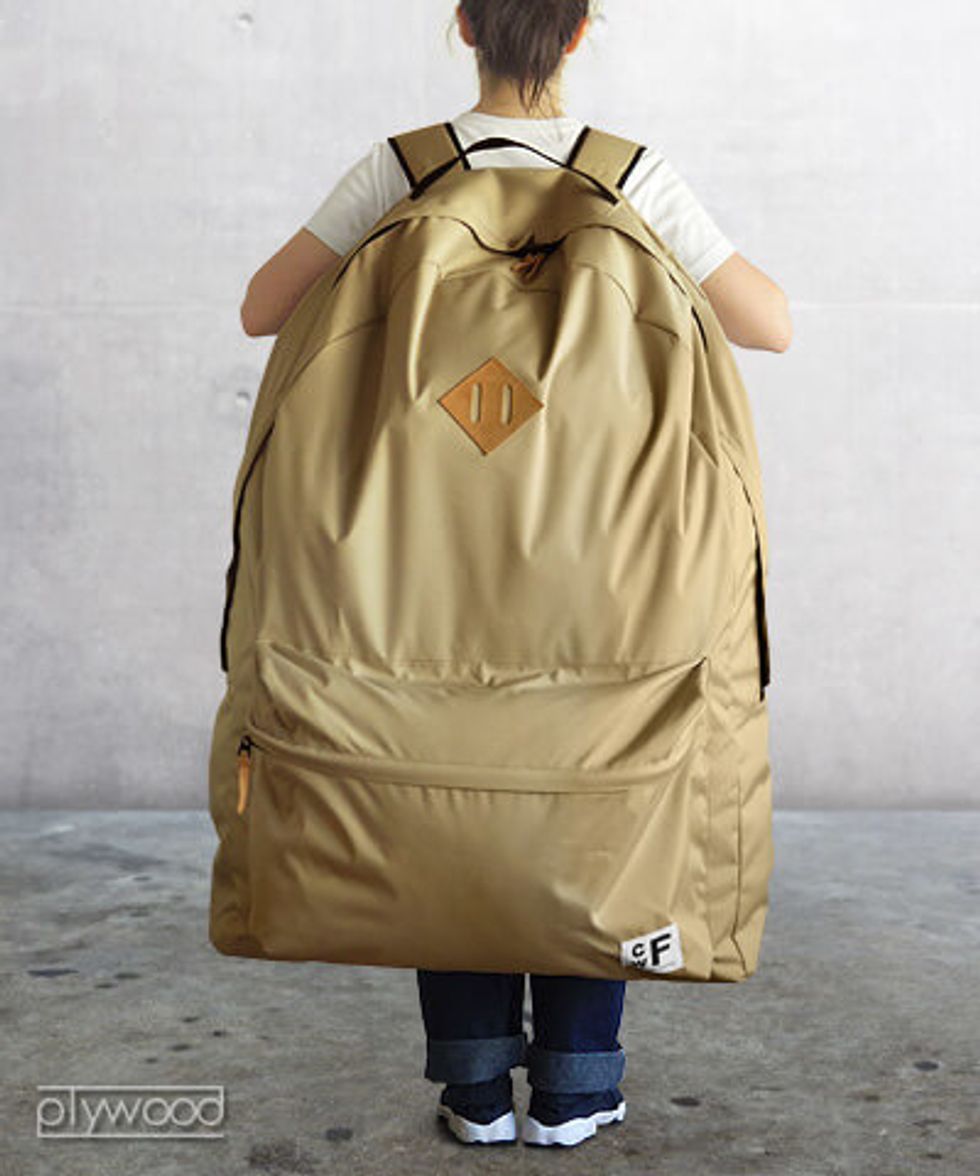 Plywood
According to The Daily MailThe Daily Mail, the gargantuan pack "measures around 100cm in length by 68cm in width and features a maximum capacity of 180 litres (48 gallons)."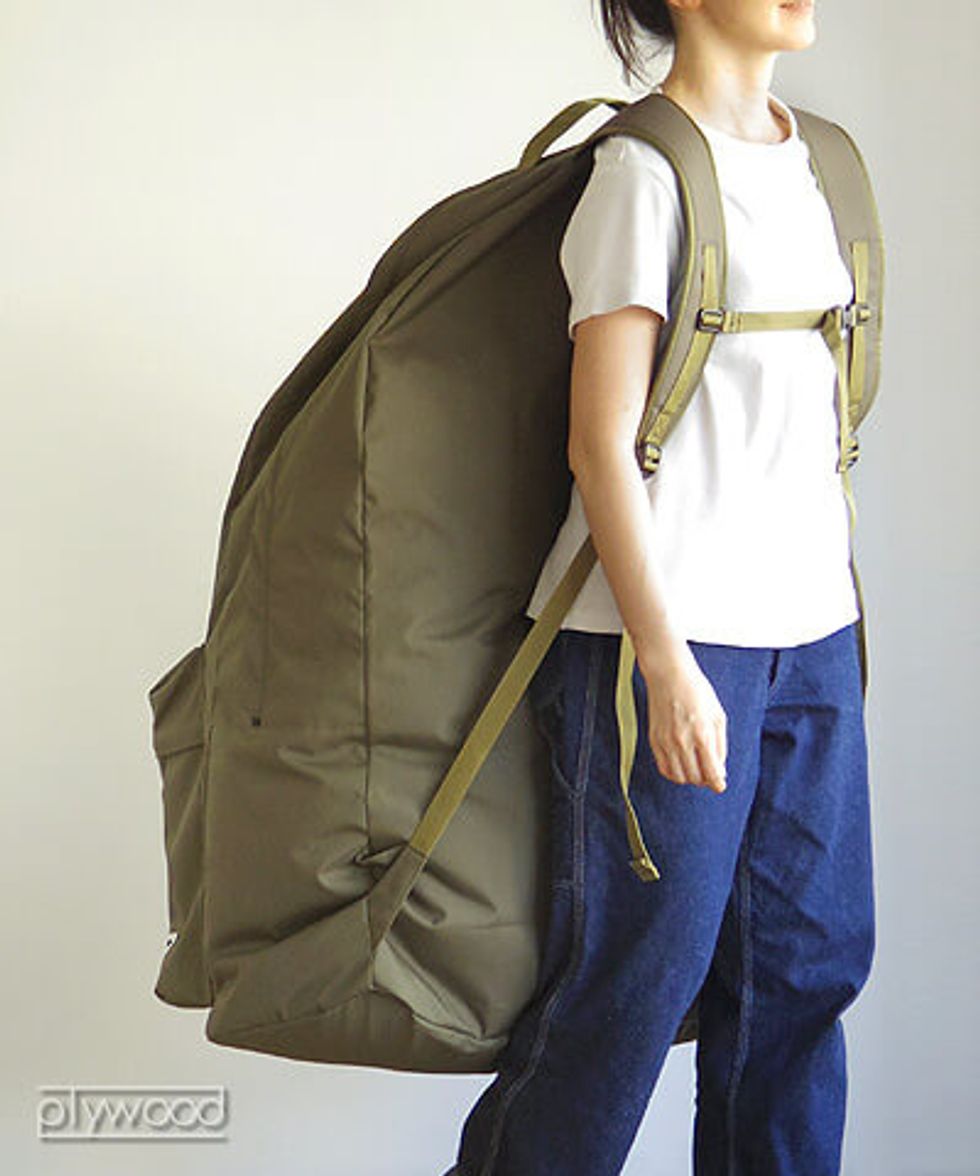 Plywood
Despite a hefty price tag of £180 ($229), the "sand beige" version of the bag quickly sold out at online retailer Plywood, where the bag is described as "indispensable for outdoors, carrying heavy gears and bringing in a large number of ingredients to the camp site."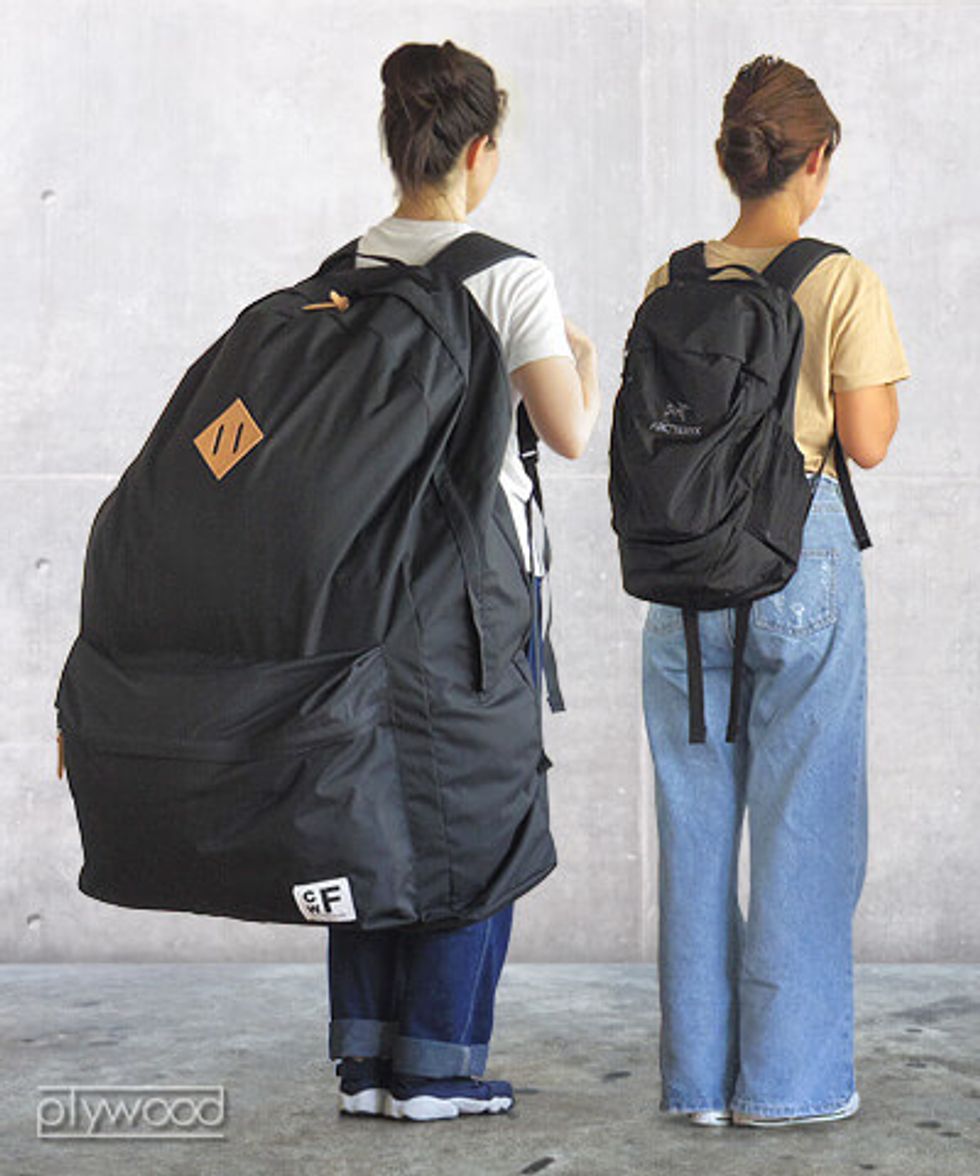 Plywood
Why else might you need a backpack large enough to hold a human being? Plywood offers another great idea:
"If you live in a house with a small number of closets and you are having trouble with storage, you can also hide the things you do not want to show."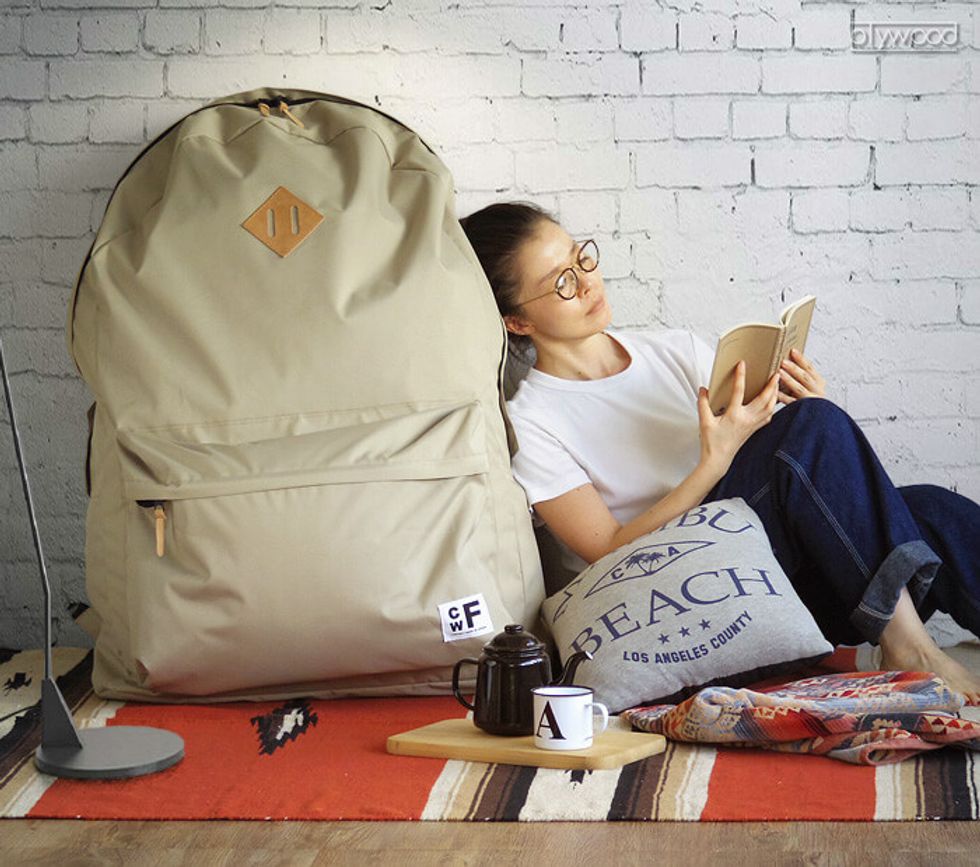 Plywood
The bag's retailers do have some warnings about it, however, with The Daily Mail reporting it "should be kept in the shade and away from direct sunlight."
To reduce stress on the "shoulders and back" the bag features a middle strap as well as extra padding according to The Sun. Though CWF says the pack is big enough to replace your wardrobe, they wanted to be sure you can actually carry it around if so you choose.
It seems this prank video is very close to becoming reality...
Giant Backpack Prank! youtu.be
Twitter was incredulous at the idea of carrying around this monster of a pack!

With a bag this big, you'd never have to go home!
One can only imagine how tiring carrying around a full backpack of this size would be...
Though the packs are currently sold out at Plywood, they are set to be restocked! Prepare to grab one for yourself by deciding which color is the right pick for you: beige, olive or black. This is the year our fashion finally *works!*