Wine aficionados everywhere are mourning the loss of several thousand gallons of Italian bubbly.

A fermentation tank at an Italian winery exploded, sending 30,000 liters (almost 8,000 gallons) of prosecco overflowing and pooling onto the pavement several stories below.
The L'enoteca Zanardo Giussano winery – located in Conegliano in the province of Treviso - filmed and shared a video of the huge tanks endlessly spilling their precious resource on their Facebook page.

---
The winery captioned the video with: "Conegliano: too much must in the silos, 30 thousand litres of Prosecco spill over!!"

[facebook https://www.facebook.com/562282653908218/videos/460038181167001/?__xts__[0]=68.ARA73EK9IvecK2rP_PVGgcNzdTFn5oEB72iy_SCg4DAz0by8xEM1G8ka3pp_2SRFgeVMB3FN-a1QUAtns7dS0Bl18fk_xdjRZF4ELHGOOrmxXrEHijb1_x1_X19t5juSMz6YhoUAopuogBHx92bLYp44UTZi_Y1FK2PWcT3gafam7Nfne4D0&__tn__=-R expand=1]
Britain is reportedly the world's largest consumer of prosecco, according to the Daily Mail, but many passionate wine lovers had plenty to express about their heartbreaking loss.
@emtothea @MailOnline Please respect my grief at this difficult time 😭

— Mo Ryan (@Mo Ryan)1538660524.0
@MailOnline Now that is a crime against humanity.. 😂

— Robert Smith (@Robert Smith)1538607064.0
@MailOnline This is the first time @Twitter has made me cry.

— Jim Watkins (@Jim Watkins)1538607516.0
@DaisyCAbreu @MailOnline @MariaRehrig @eemscully @jannamwagner @S_xstine Also, I made stew but have only one small… https://t.co/xm80xSqioS

— Elizabeth Hilts (@Elizabeth Hilts)1538683860.0
@LauCarvajal20 @MailOnline RIP all the prosecco! Honorary toast at my Texas wedding celebration to remember it all! 😭

— Sarah Carr (@Sarah Carr)1538669702.0
Many GIFs flooded Twitter conveying grief over the alcoholic tragedy.

@moryan @emtothea @MailOnline https://t.co/YsDgRCHM5Q

— Niki Golden Tongue™ (@Niki Golden Tongue™)1538660969.0
@moryan @truly_NTR @emtothea I had to stop watching. I was really gonna need that extra Prosecco this weekend after… https://t.co/ZwqJ2t6J7U

— ❄️Tiffany Clay❄️ #BetoForTexas🌊 (@❄️Tiffany Clay❄️ #BetoForTexas🌊)1538671791.0
@MailOnline Noooooo #prosecco #WhatAWaste https://t.co/cDtFLaDfYM

— Laura Tobin (@Laura Tobin)1538667034.0
@MailOnline https://t.co/7n4IlgmDvx

— αlαnís (@αlαnís)1538659105.0
People wanted to get their last drink in.
@MailOnline @BeckyParnall7 I'd be stood at the bottom with a glass

— mads x (@mads x)1538660888.0
One big question remained.
@snowsarawhite @MailOnline Where are all the Italians with their wine glasses under the wine fountain?

— Cassidy Tuohy (@Cassidy Tuohy)1538680068.0
The Daily Mail was unable to confirm whether one of the winery staff members possibly overfilled the tank or if a crack developed in the lid causing the eruption.

But fear not, wine lovers. Wineries in Veneto have experienced one of the best harvests this season, so all is not completely lost.
Over 600 million bottles are expected to be produced this year. We can drink to that.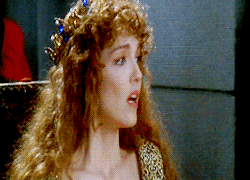 media3.giphy.com